When it comes to interior design, sometimes the little things mean a lot. In fact, there are times when the most memorable element in a room isn't the wall color, the large sofa against the wall or the hefty shelving system. It's the accent decor! A well-placed plant, a special vignette or an interesting collectible can make all the difference.
Today we share images from some of our favorite design blogs–each picture beautifully illustrates the power of decorative accents. Get ready to be inspired, and don't hesitate to translate these ideas into workable options for your own space. Enjoy!
Powerful Vignettes
We begin with a celebration of eye-catching groupings. This first space, featured at Design Sponge, showcases a range of interesting touches, including a faceted pendant light and a textured rug. However, one of the most interesting features in this salmon pink dining room in the LA home of Simone Le Blanc and Ross Jacobson is the "table runner" created by the strategic placement of bowls: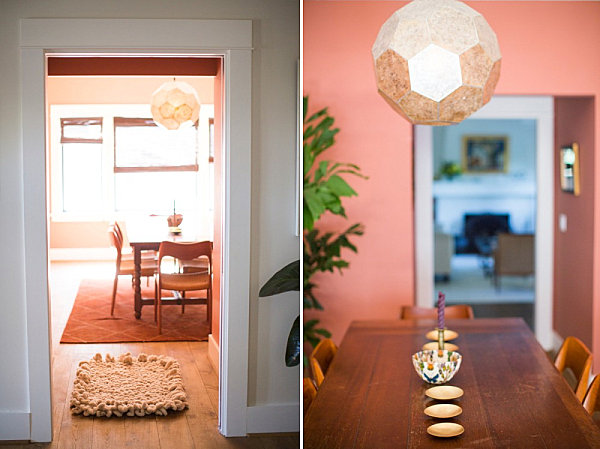 A grouping of three items can create a striking vignette, as shown below. A jade plant in a woven pot combines with a coral specimen and an artfully displayed picture, forming a memorable trio of accents. [from Lune]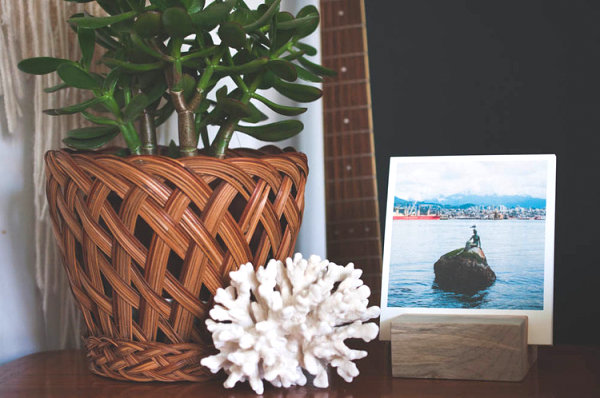 This Indoor Plant Shelf from The Band Wife is a feast for the eyes. Blogger Laura curated the perfect green space, complete with decorated pots painted in cool tones, lush plants, and marquee letters purchased from a vintage shop: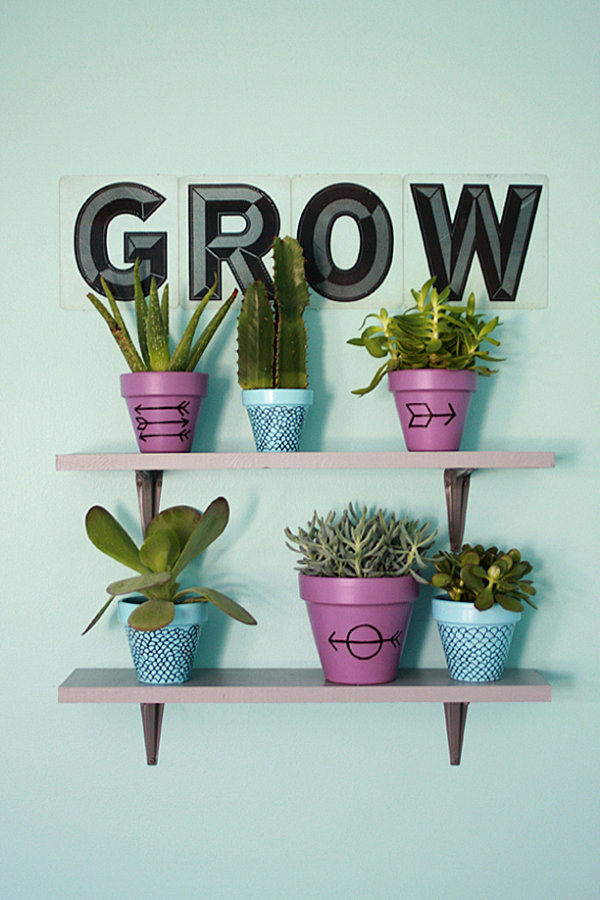 Unexpected Touches
Next, we take a look at some unexpected touches that steal the show in large and small ways. This thoughtful grouping of rocks and shells from Roots and Feathers is earthy and unique: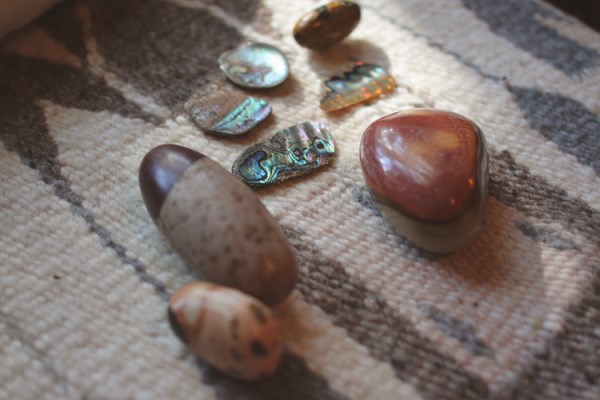 Craft your own DIY Geometric Wreath designed by Vintage Revivals, and leave it up all year long. The supply of choice for creating this geo masterpiece: cocktail straws. Art meets festivity–with plenty of angular style.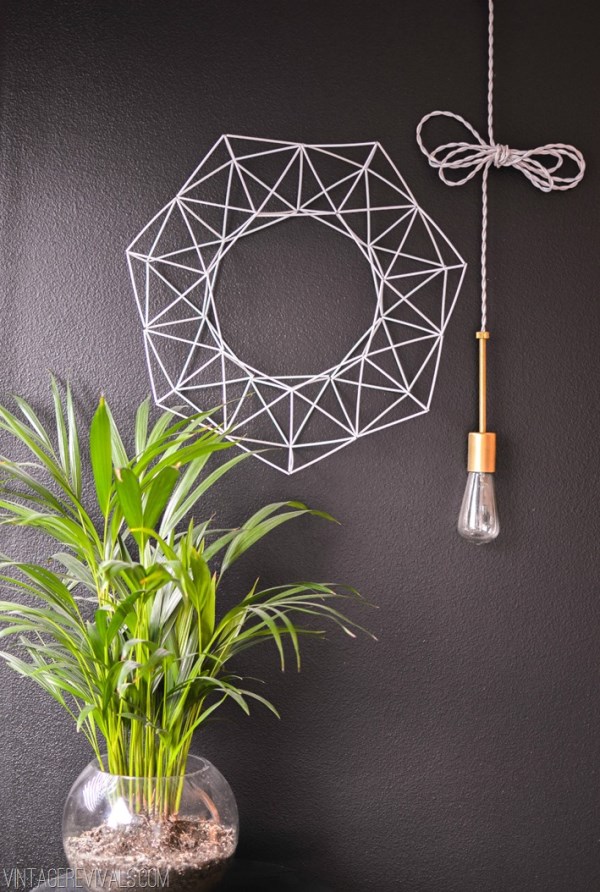 Do you enjoy collecting? For some, the collectible of choice is dishware. For blogger Katie of Skunkboy, it's skunks (was the name of the blog a giveaway?). Don't underestimate the power of a well-placed figurine!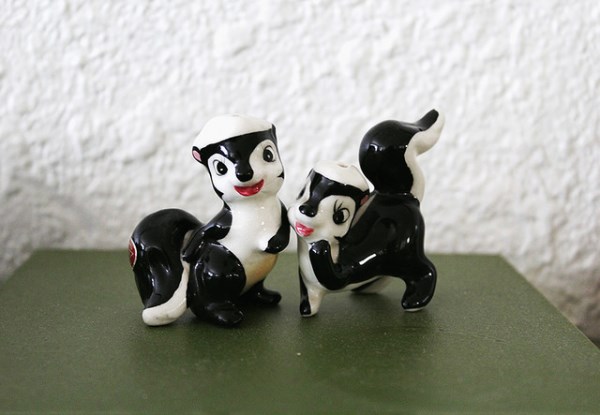 When it comes to making an impact with decorative accents, don't hesitate to use everyday items in original ways. For example, hang a scarf on the wall, and you have instant art! [from The Band Wife]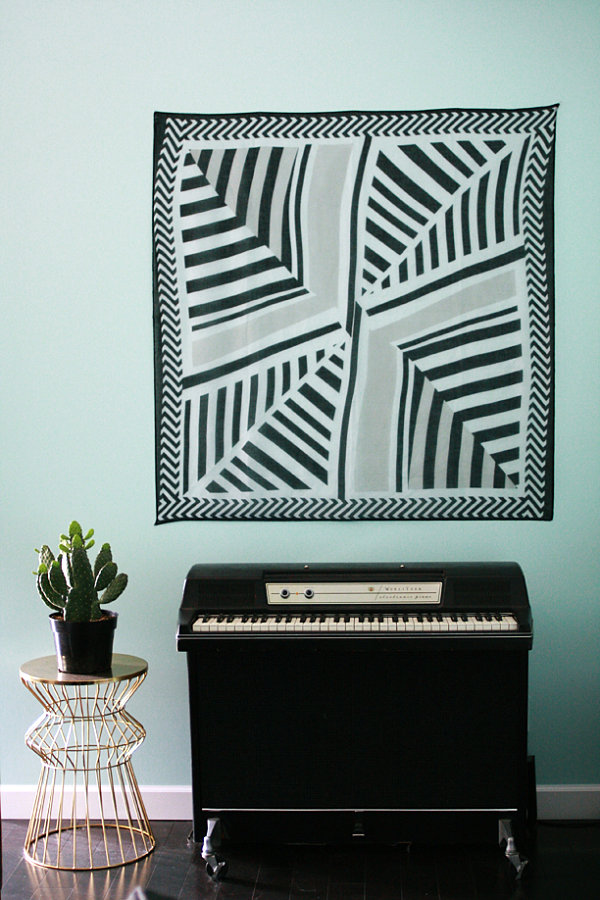 Unforgettable Plants
Here at Decoist, we're not shy about proclaiming our love of plants. And when it comes to incorporating eye-catching accent decor, very few items stretch your design dollar quite like greenery, from potted plants to beautiful blooms. Never underestimate the appeal of a vase of colorful flowers. In Julia Chaplin's Brooklyn house, red tulips steal the show in an all-white dining room. [featured at Garance Dore]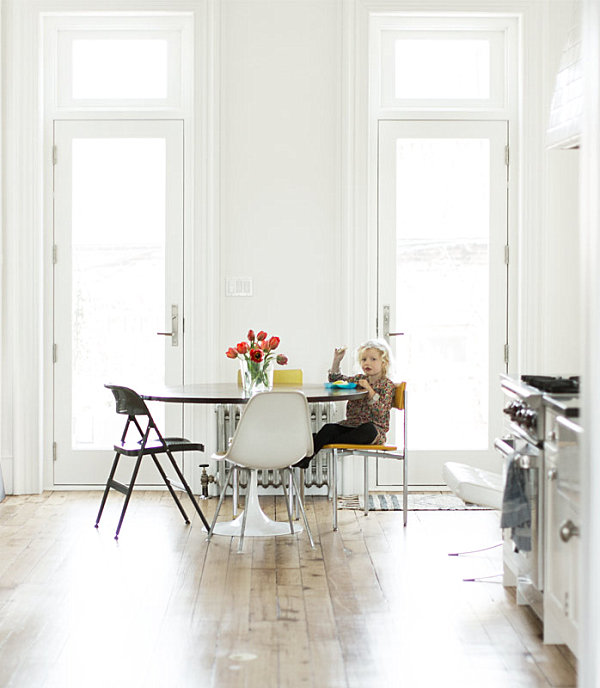 When the verdant accents come in multiples, the result is a conservatory feel. Incorporate plants throughout a room, and they become an integral part of the decor. And a fresh, crisp statement at that! [from Making Nice in the Midwest]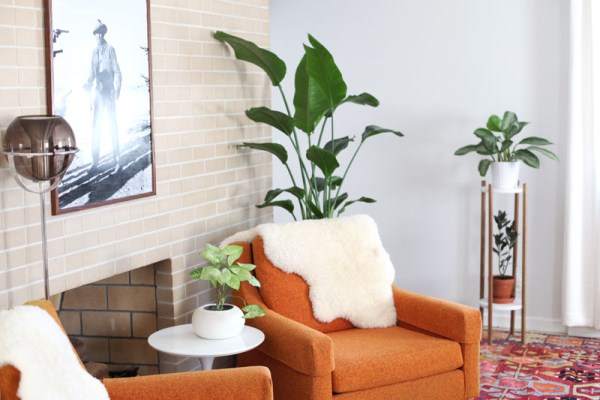 The plants themselves are an important decorative element, but so are the containers that hold them. For a planter that celebrates one of today's top trends, check out this Brass Succulent Planter, featured in the living room of blogger Mandi from Making Nice in the Midwest. A full DIY tutorial can be found at a A Beautiful Mess.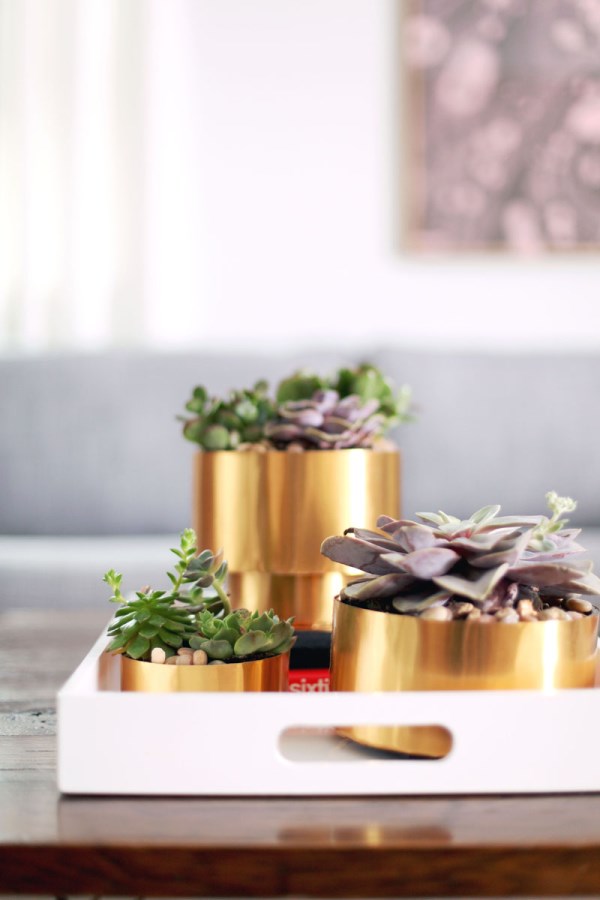 From plant life and unexpected flourishes to vignettes that get noticed, there are numerous ways to create accent decor that takes center stage. Were you inspired by the ideas in today's post? Tell us about your favorites by leaving a comment below.