We often find amazing inspiration in life from the most unexpected sources, and the ingenious folks at FMD Architects found theirs in the art of tapestry and stitching! Nestled in the iconic Australian city of Melbourne, the Cross Stitch House is a wonderful example of how one can creatively integrate the old with the new in a seamless fashion, thanks to smart design solutions. Nestled on a lot that was just 5 meters (16.4 feet) wide, the original Victorian house was in urgent need of a stylish renovation and extension.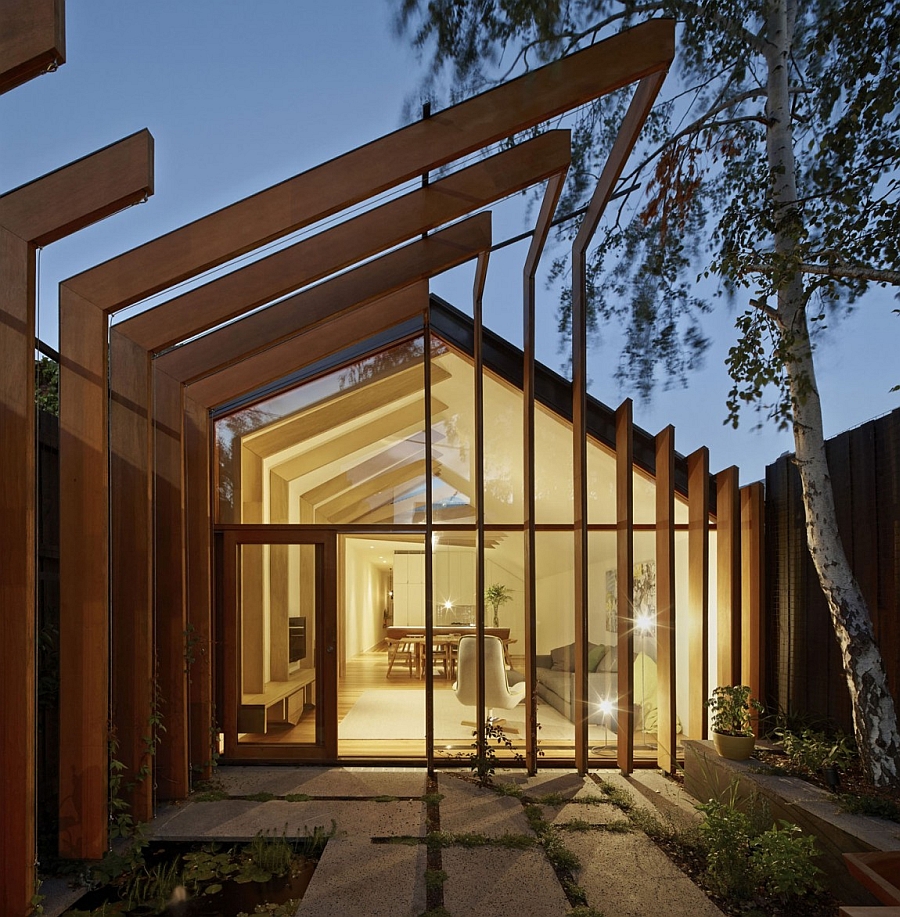 The architects from FMD ensured that the classic Victorian-style street façade of the house remained intact along with the bedrooms in the main house. Instead, they capitalized on the additional space in the rear and crafted a trendy and contemporary glass extension that now houses the living room, kitchen and the spacious dining area. Yet the defining feature of the house is the series of timber beams that runs throughout the new extension and links it visually with the existing Victorian house. Inspired by the various techniques of tapestry and stitching, the wooden beams seem to "stitch" the new with the old!
The idea came about when the homeowner asked the architects to spare enough room for the 3 tapestries of houses made by her mom! The timber beams not only add visual splendor, but also offer insulation and ample shade for the homeowners to enjoy some lovely summer evenings in the courtyard.