Long gone are the days when buildings were just large square boxes and cubes that lacked both imagination and a sense of inimitable style. Modern architecture has produced several homes in the recent past that have adapted to the specific needs of the landscape and its unique contours. Located in Hermosillo, Sonora, Mexico, this lavish private residence is no different as it stretches across three luxurious levels and features a striking silhouette that has been specifically crafted by Architects Imativa to meet the demands of the distinctive site on which it rests.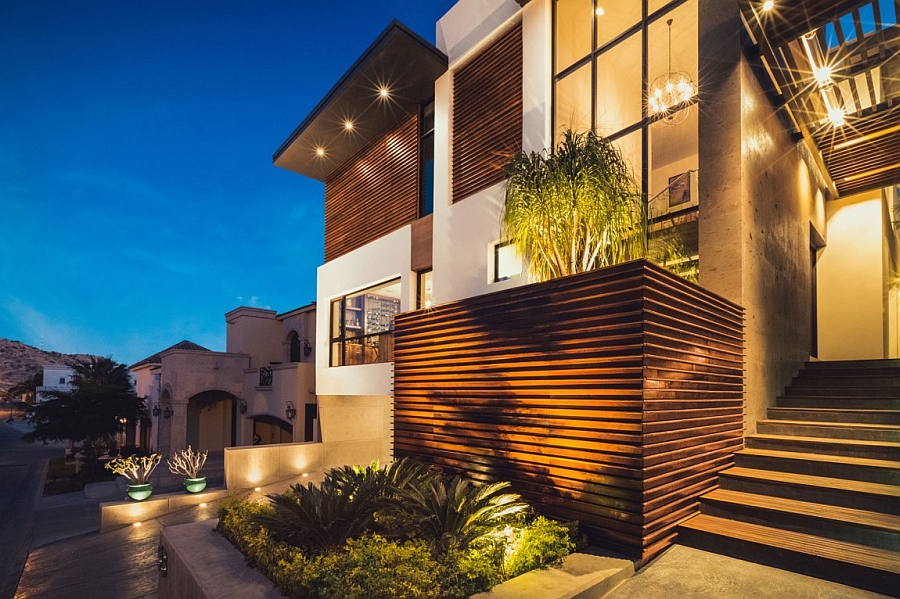 From the street, the façade of Residencia R35 looks like any other typical contemporary home. Yet step inside, and you will be amazed by the interplay between the private and public spaces, as the outdoors and the interior are seamlessly integrated across the different levels. Beautiful staircases ensure that each level flows into the next effortlessly, while a central courtyard becomes the heart and soul of the entire residence. A refreshing, private pool is housed on a level below the courtyard and is surrounded by a spacious wooden deck.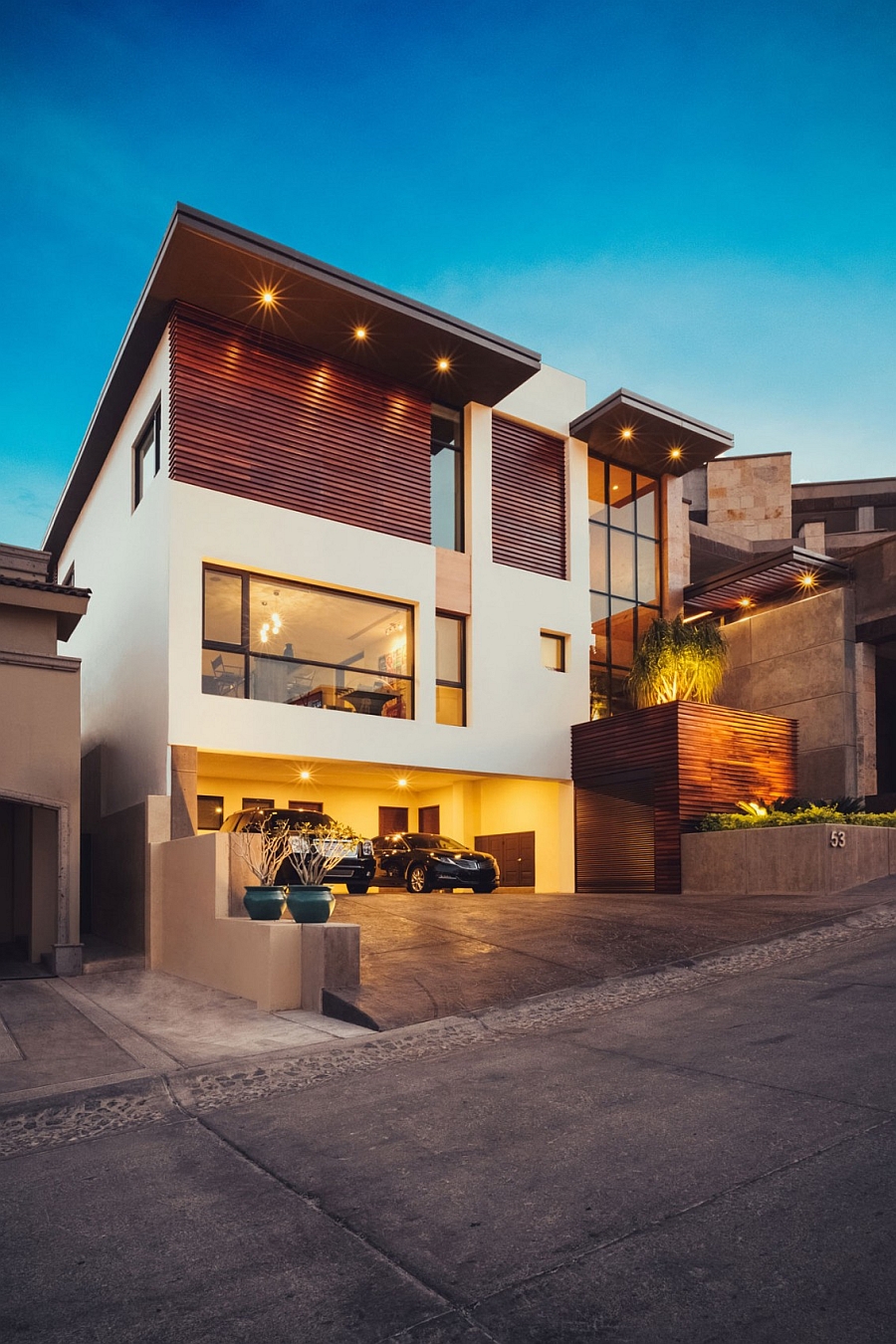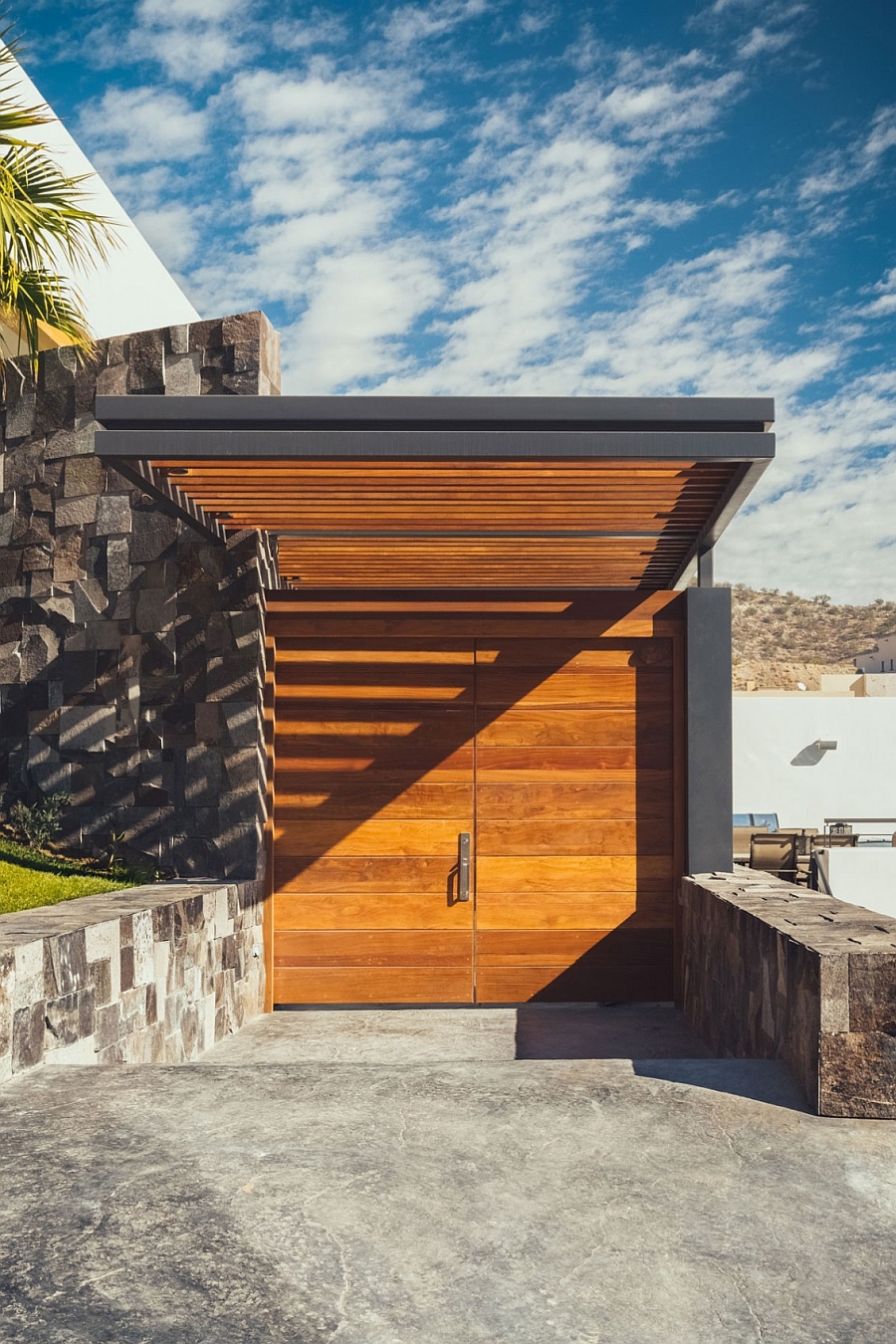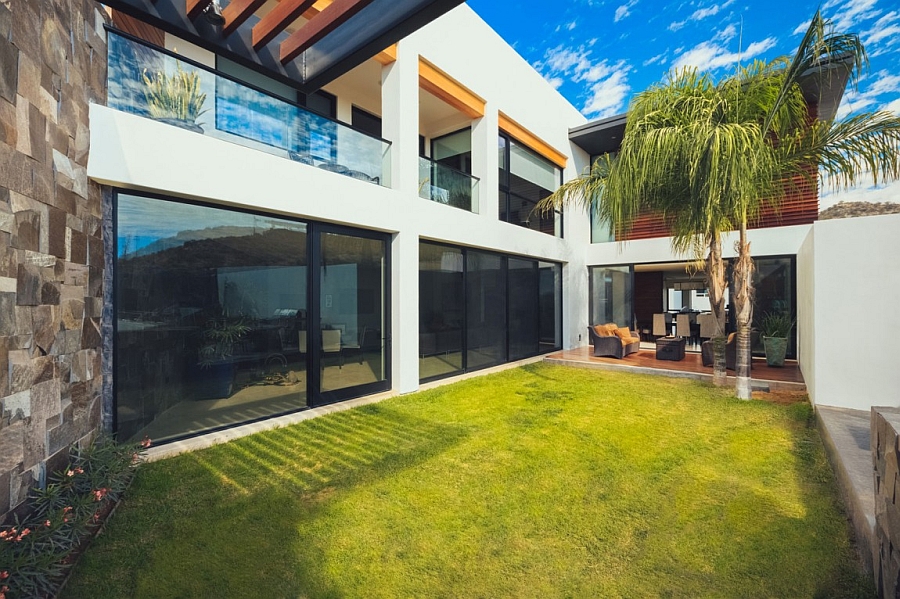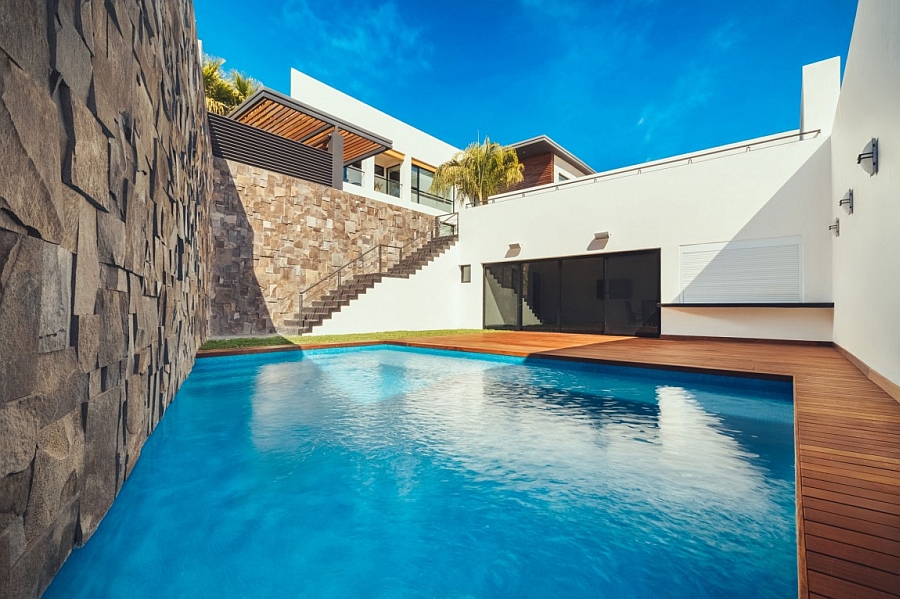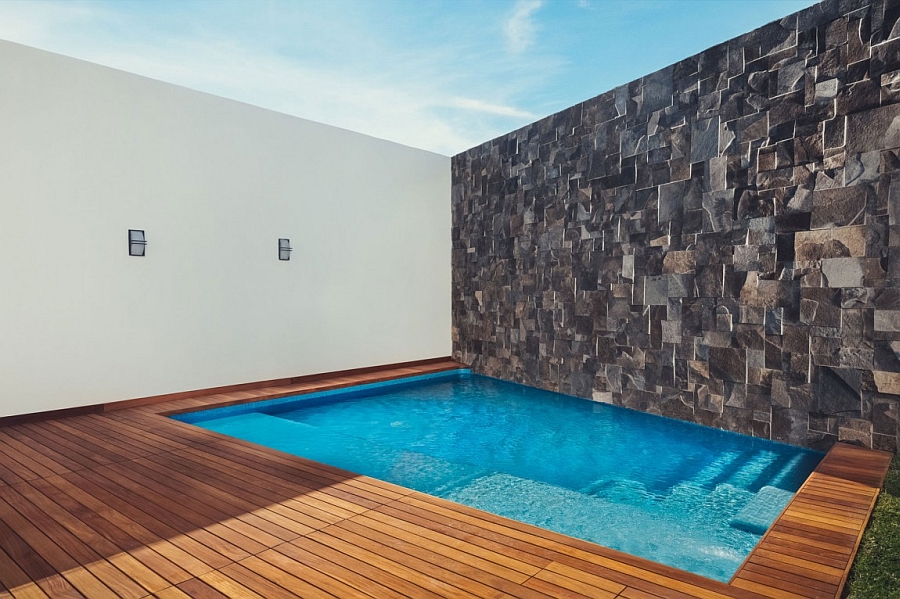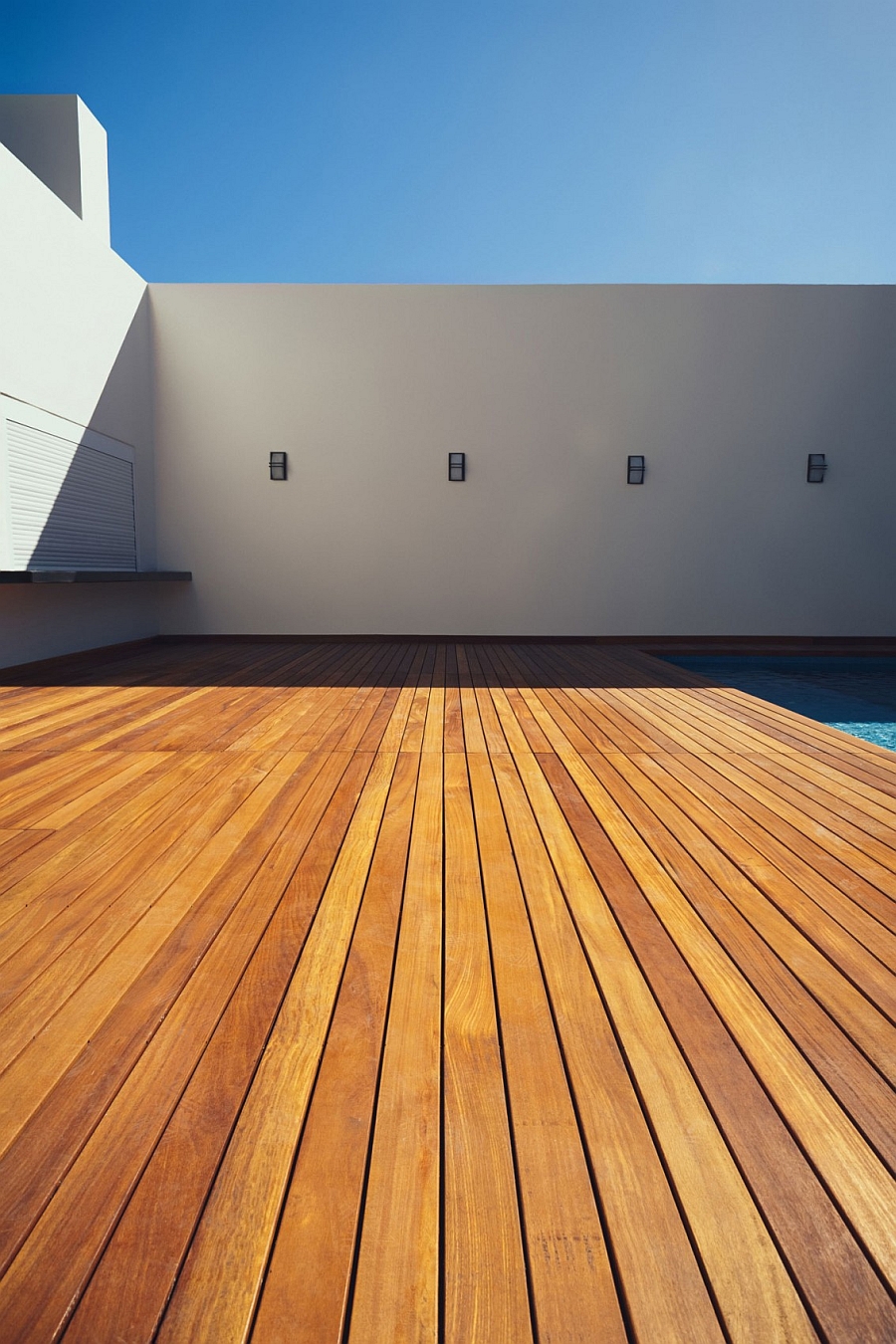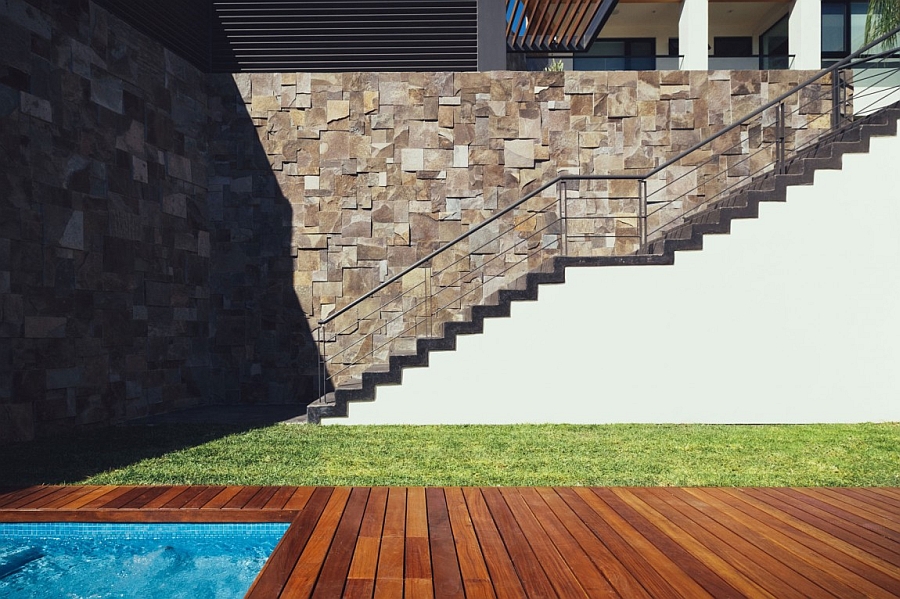 The lowest level of the house holds the service rooms, while the first floor features the public spaces, which include a smart living area, an entertainment room, a dining space and an ergonomic modern kitchen. The private spaces are housed on the last level. A balance between concrete, stone, wood and glass ensures that the interiors are not dominated by any single design element.
Exclusive and imaginative, this cool Mexican residence is a wonderful example of making the most of a landscape with awkward contours, all the while creating a grand style statement!
Photos by: Alexander Potiomkin