One amazing and iconic feature that is exclusive to New York City apartments and penthouses is the amazing backdrop that they are blessed with. The New York City skyline is indeed the most widely recognized and loved city skyline on the planet. And this exclusive Manhattan penthouse located fifty four floors high takes this sought-after feature to a whole new level as it offers panoramic views of the Statue of Liberty, the horizon over Long Island and the whole of Central Park! Combining sophisticated and stylish interiors with the inimitable backdrop outside, this penthouse crafted by Turett Collaborative Architects is indeed a dream home for anyone who loves the charm of NYC!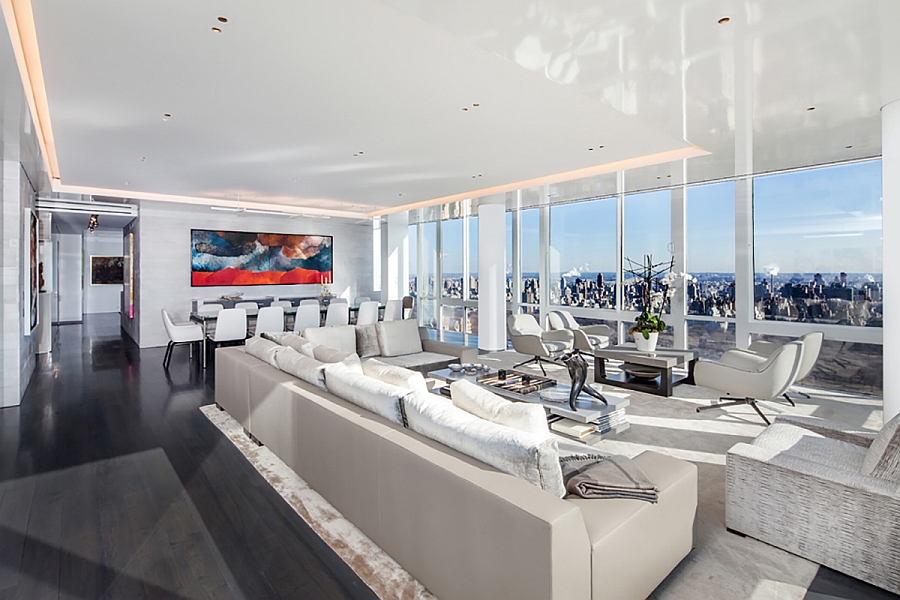 One of the first things you notice about the penthouse is the presence of a remarkable South East Asian art collection that steals the show at every turn. While the style of the interior remains in line with the typical New York high-rise, the extensive use of glass ensures that each space flows into the next. A state-of-the-art kitchen, a pantry, three stunning bedrooms, a master suite and a study encased in glass walls complement the lavish living area perfectly. Smartly designed closets and cabinets that disappear into the walls help keep the home uncluttered.
Yet, the real focus of this house is the brilliant array of interior lighting, which enhances and harmonizes with the view outside. The day starts off with cool yellows and the bright natural mid-day light soon takes over. The tranquil oranges of the sunset takeover as dusk starts to set in and the night time is lit up by purples and blues of the city skyline in the background even as warm, ambient illumination sets the mood – A penthouse that offers a lesson in urban lighting!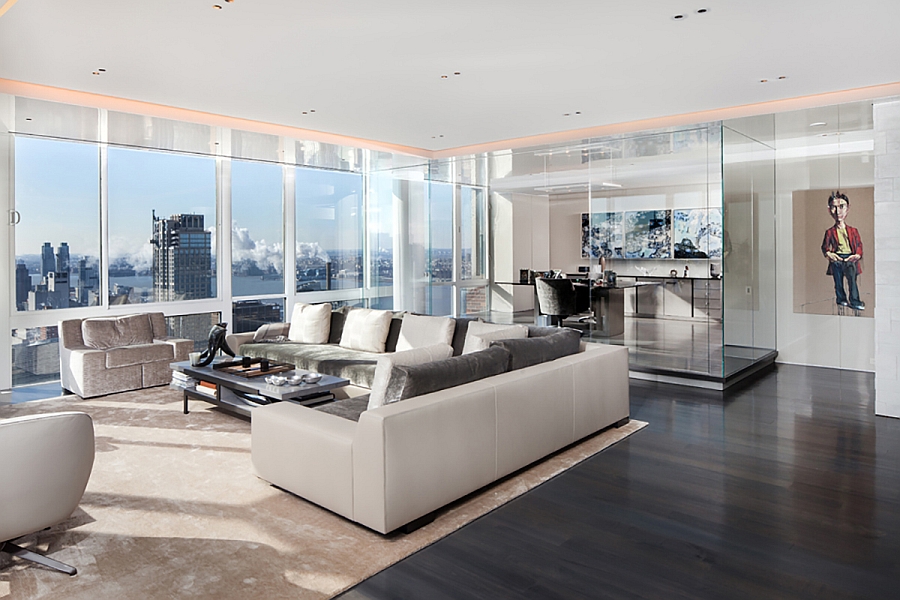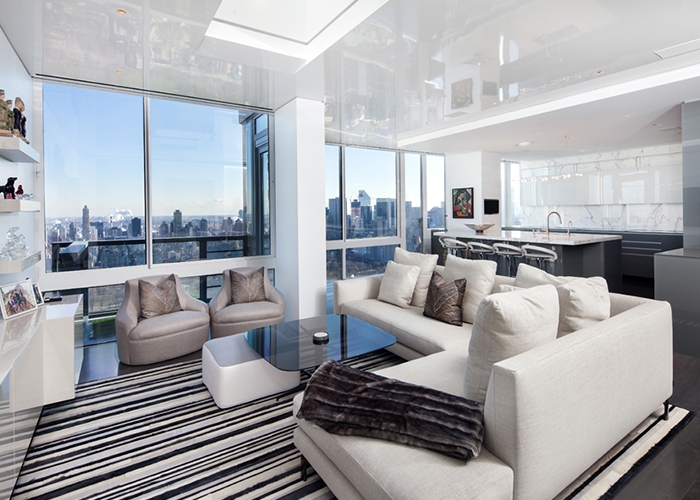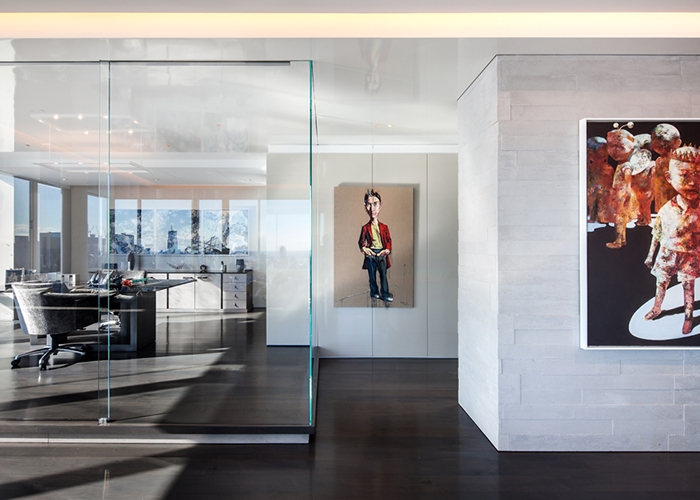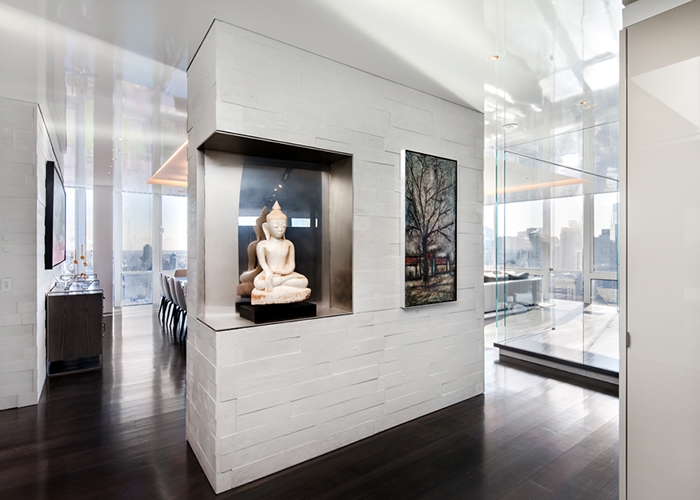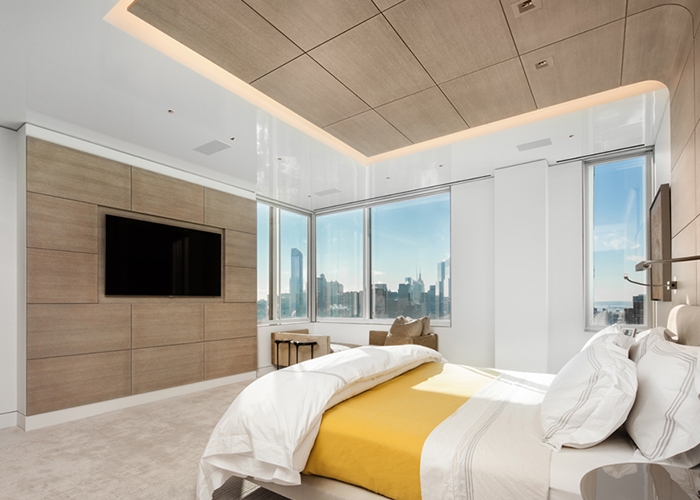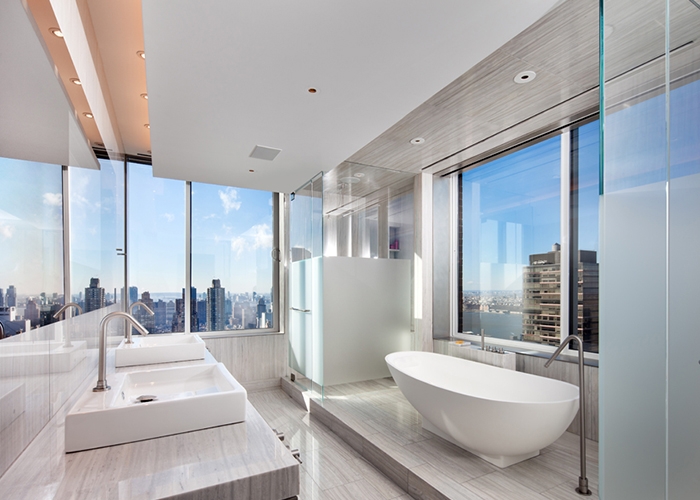 Our clients were moving to this 5,000 square foot penthouse from a suburban estate nearly four times as large, so our design needed to go beyond aesthetics to take advantage of every square inch and incorporate amenities typically found in much larger homes. Our team worked closely and collaboratively to bring this vision to life.