We often hear about the elements shaping the landscape over several thousands of years. But this spectacular modern home located at an elevation of 7,000 feet above sea level and in the snow-clad peaks of Boulder, Colorado has also been shaped by earth, wind and fire! Evan Fry and his wife Melissa lost their first home to the Fourmile Canyon fire that destroyed over 169 homes in the region. After their new home burned down completely, the couple decided to stay in the area instead of leaving and purchased a site nearby that now houses the captivating Fourmile Sky Home.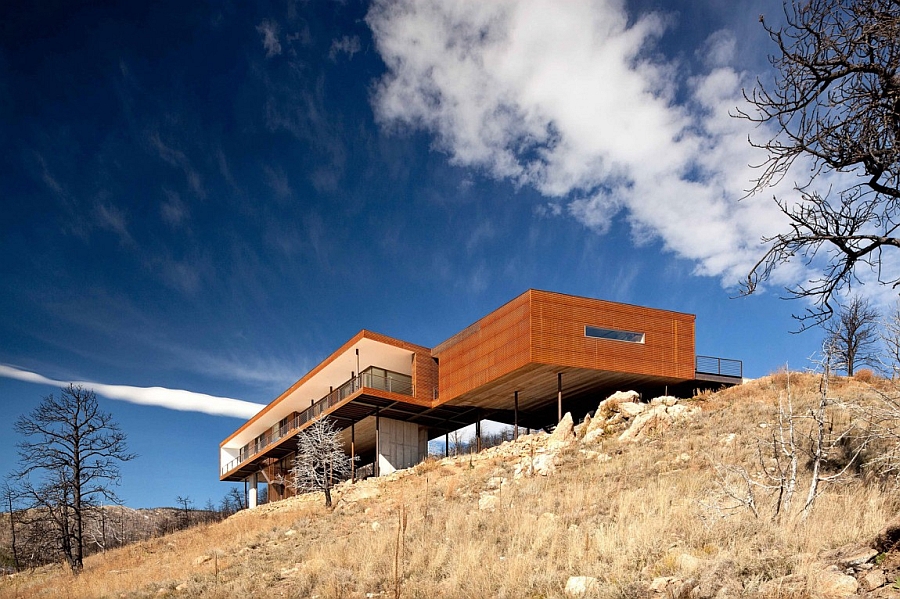 Their new and improved house that you see here was designed to withstand the rough weather and the full fury of the elements by Portland-based studio THA Architecture and was built by Cornerstone Contracting. With the couple being fitness enthusiasts who love to spend most of their time enjoying the vast outdoors, the new cantilevered structure offers the perfect base from which they can explore the surrounding landscape. The exterior of the home features corrugated, fire-resistant steel siding that also adds to the visual appeal of the house's silhouette.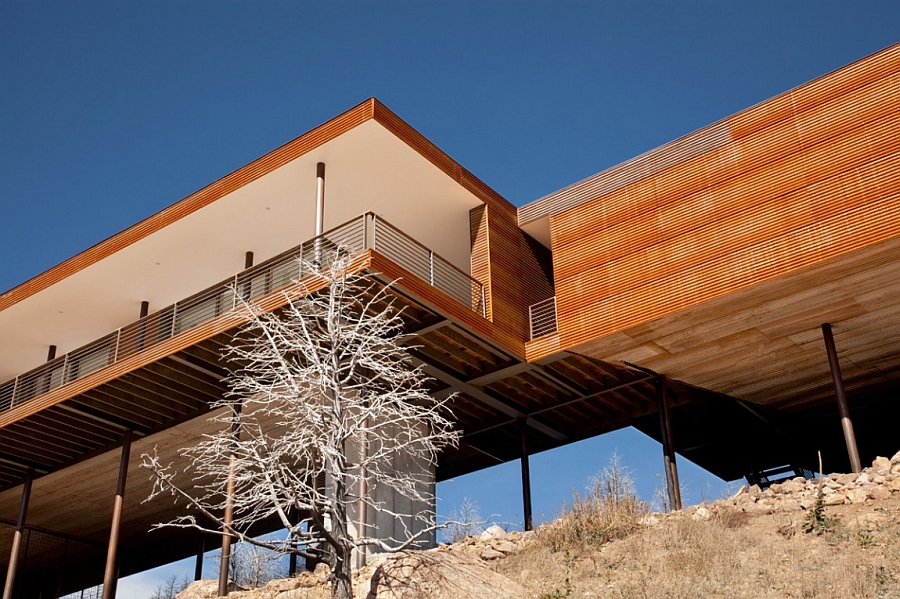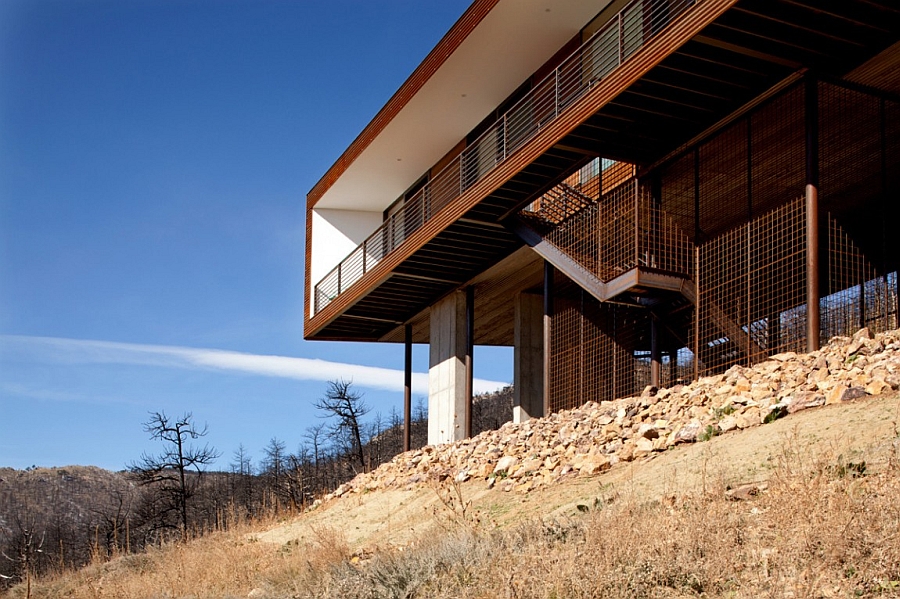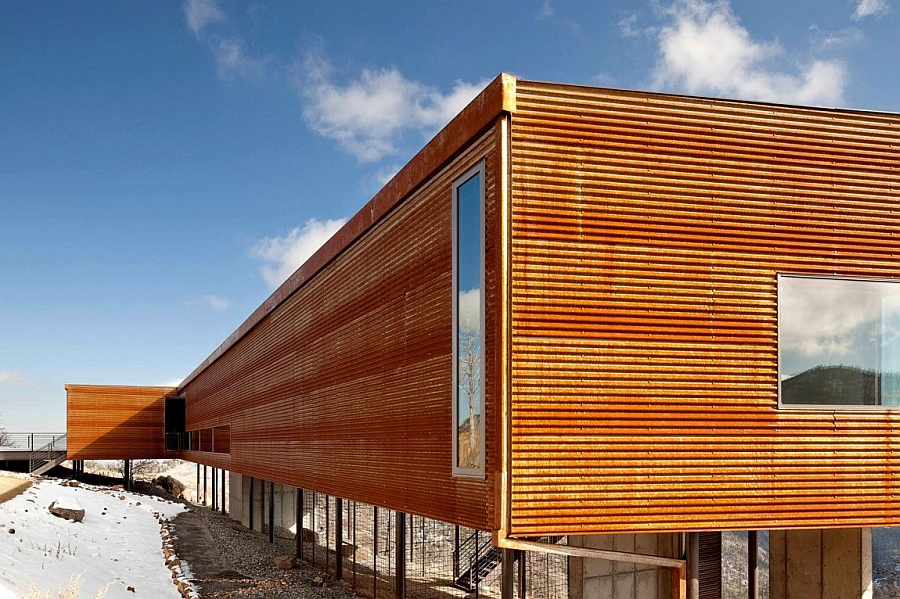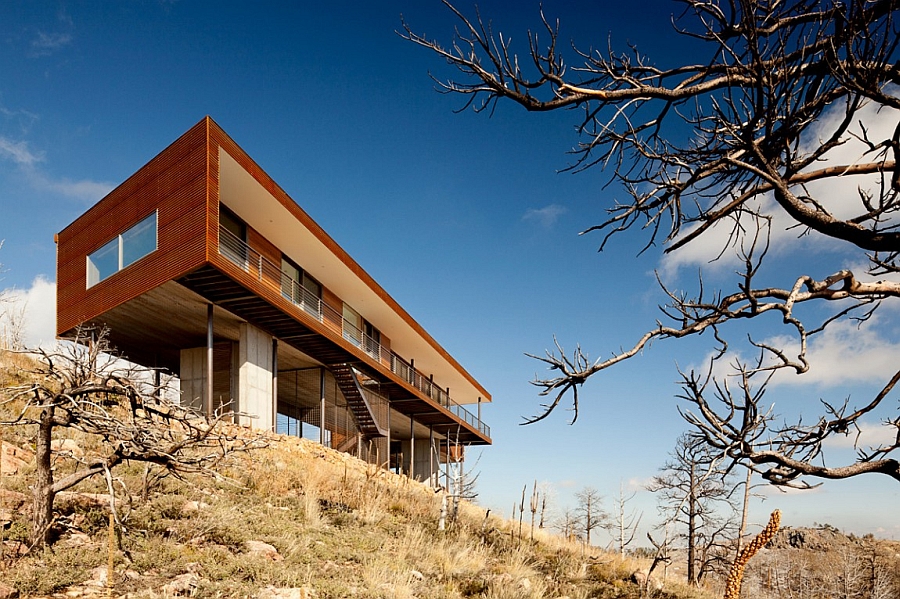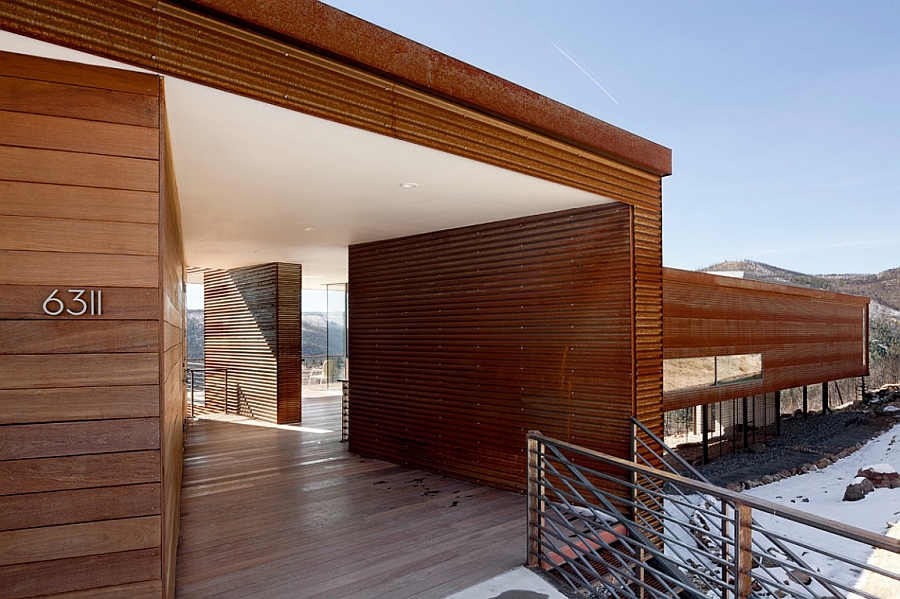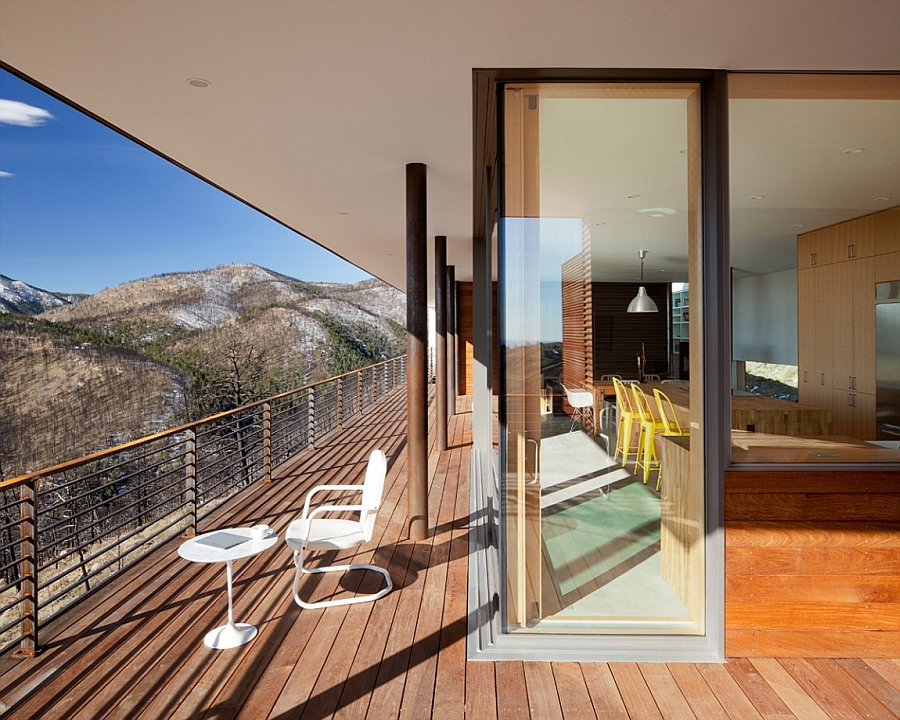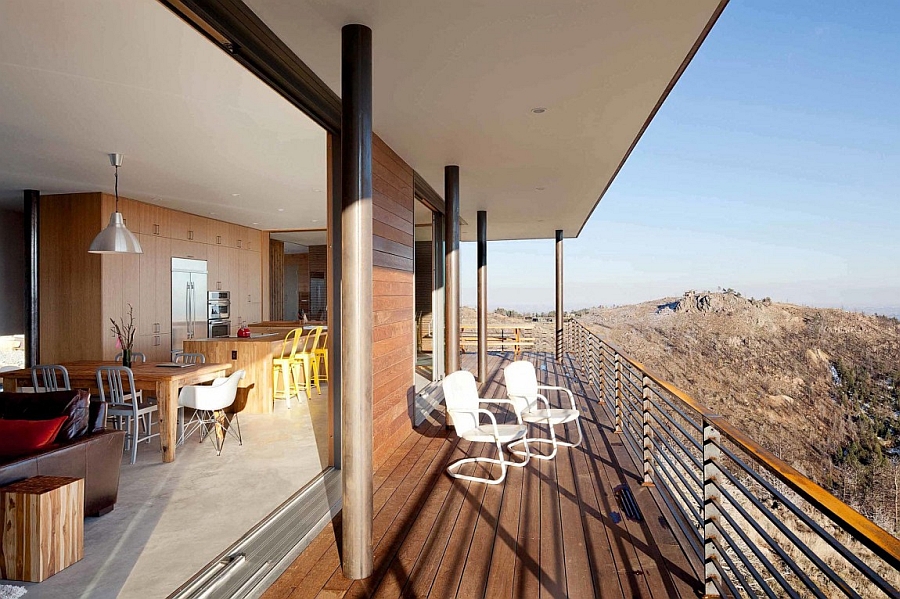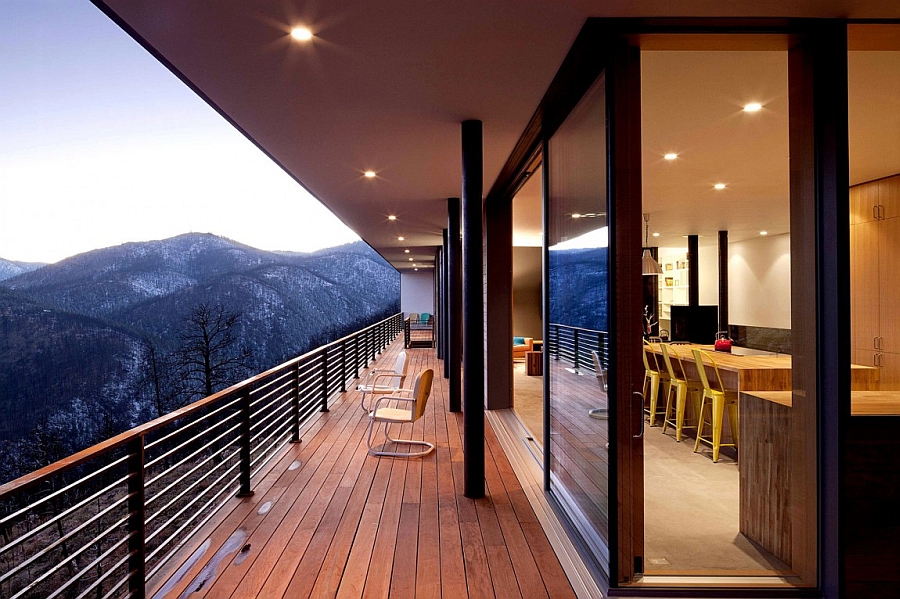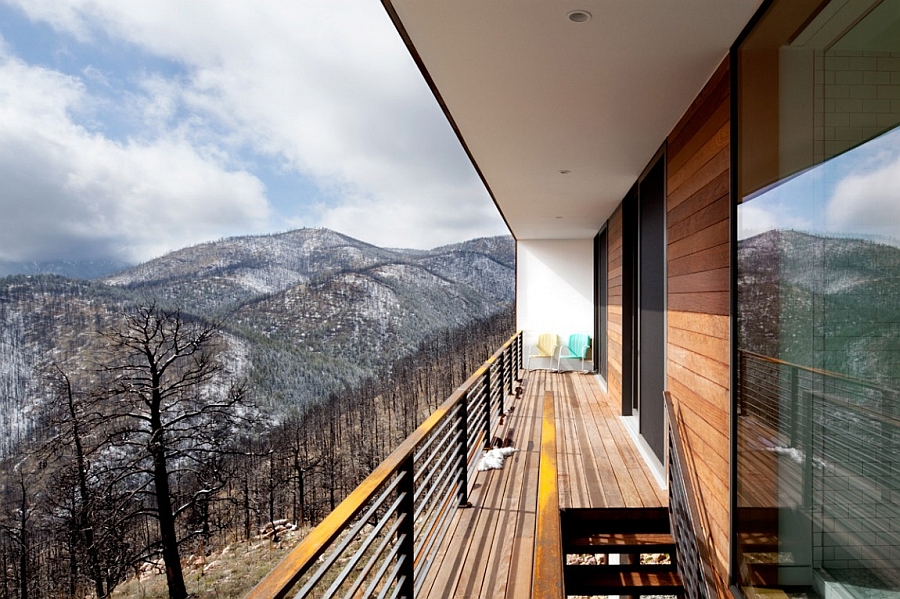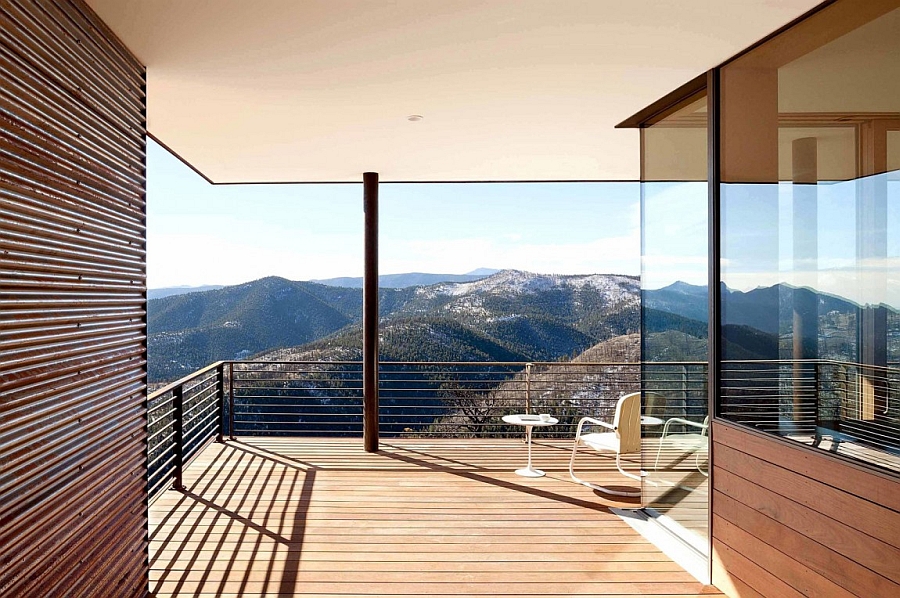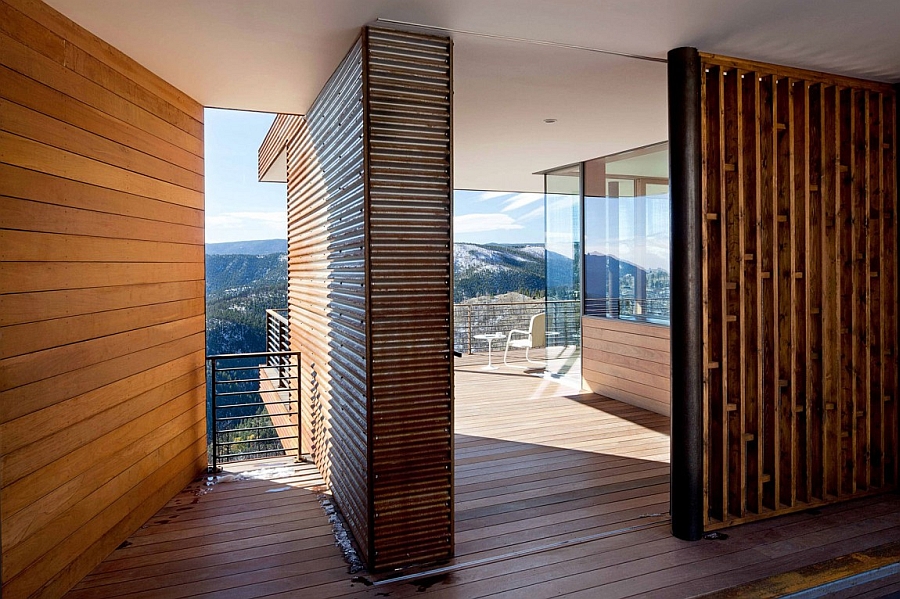 Wood plays an important role in lending much needed warmth to the interior, while the decor is kept simple, minimal and modern. An open floor plan sees the living area, kitchen and dining room connected with the sweeping wooden deck outside. Even the serene bedroom and the luxurious bath with a freestanding tub offer views that are simply spellbinding. With changing seasons ushering in new hues, the large sliding glass doors and windows ensure that the panoramic outdoors become a vibrant canvas for the entire house!