Sustainability and energy efficiency are increasingly becoming an important part of home and office designs across the globe. Many homeowners are taking the help of pioneering architects to build their dream homes that put a smile on the face of the planet as well! Then there are others who are turning to groundbreaking designs like shipping container homes and versatile prefab metallic structures to cut back both on carbon footprint and costs. Embracing this green wave is the Main Street House by SHED Architecture & Design in Seattle.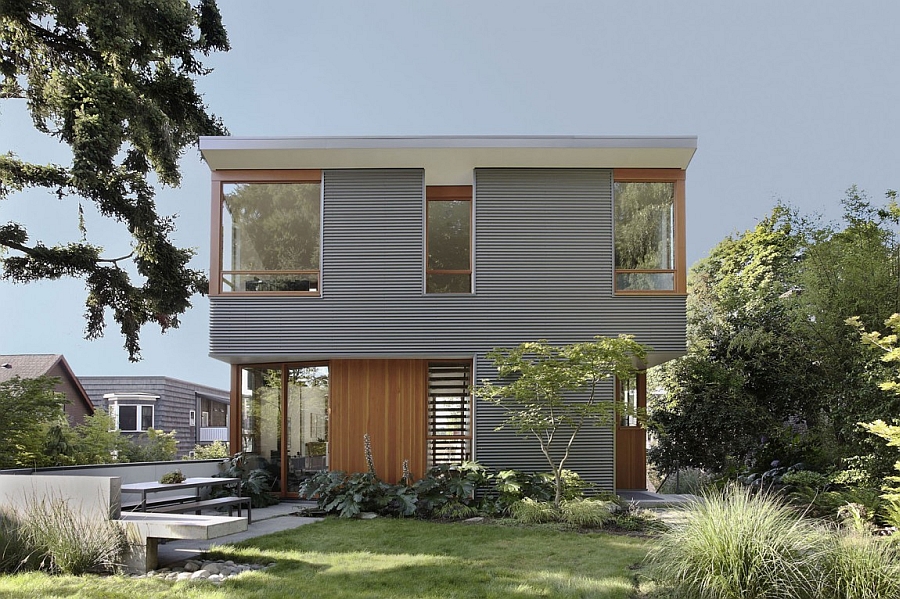 Designed to meet the needs of a couple (both geologists, who now mostly work from home), the residence embraces a relaxed and vibrant appeal. The color scheme is largely kept neutral with simple grays, whites and warm wooden tones dominating the interior. In fact, if you switched around some of the decor, it may very well seem like an Asian-inspired home! With partial views of Lake Washington and Leschi Park, the house is spread across three different levels. The basement features the entry and a bedroom, and it leads to the more open levels above.
The first level incorporates a dining and kitchen area that opens up towards the terrace, while a spacious living area is tucked away on the opposite side. The top floor holds the twin offices for the couple, along with a deck area that offers lovely views of the gorgeous landscape around the house.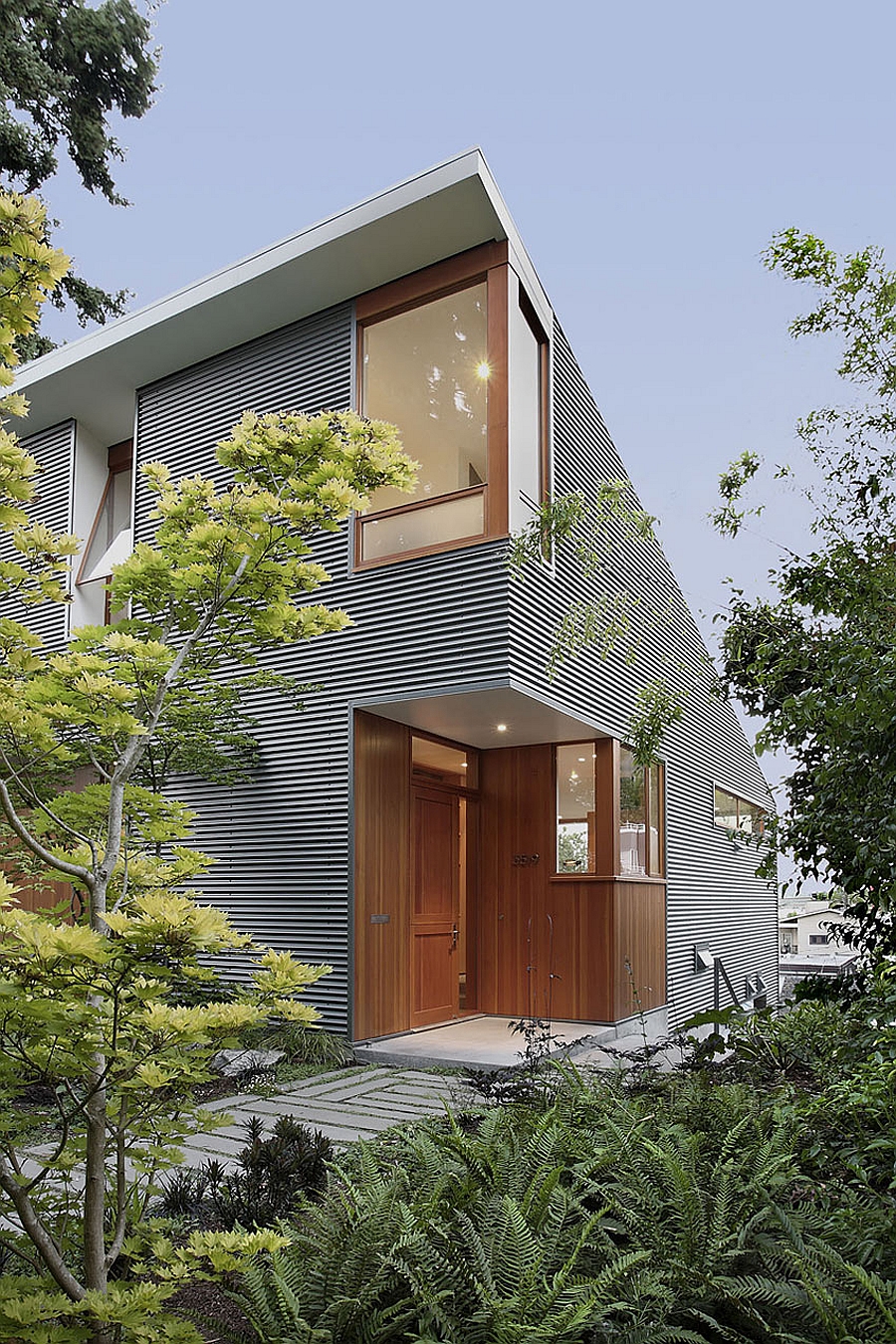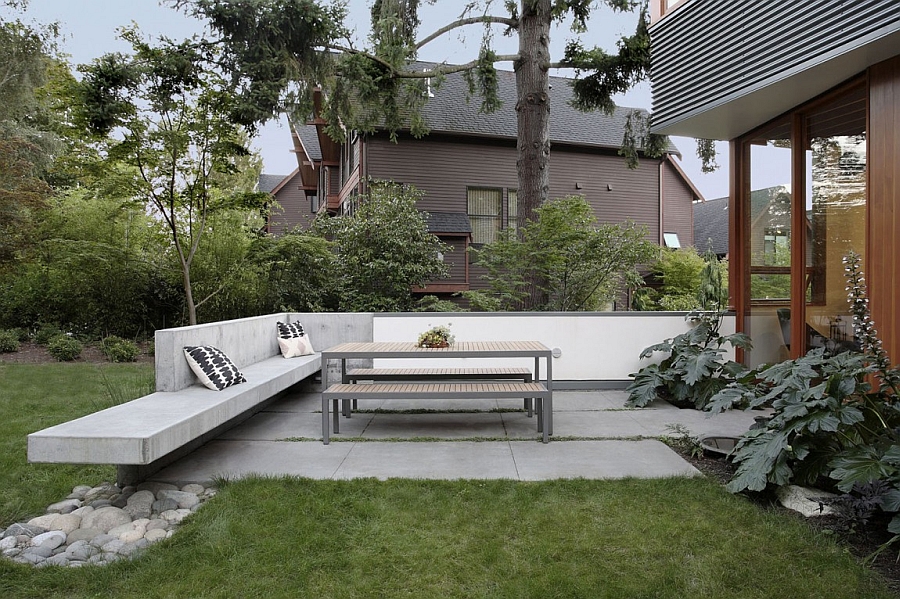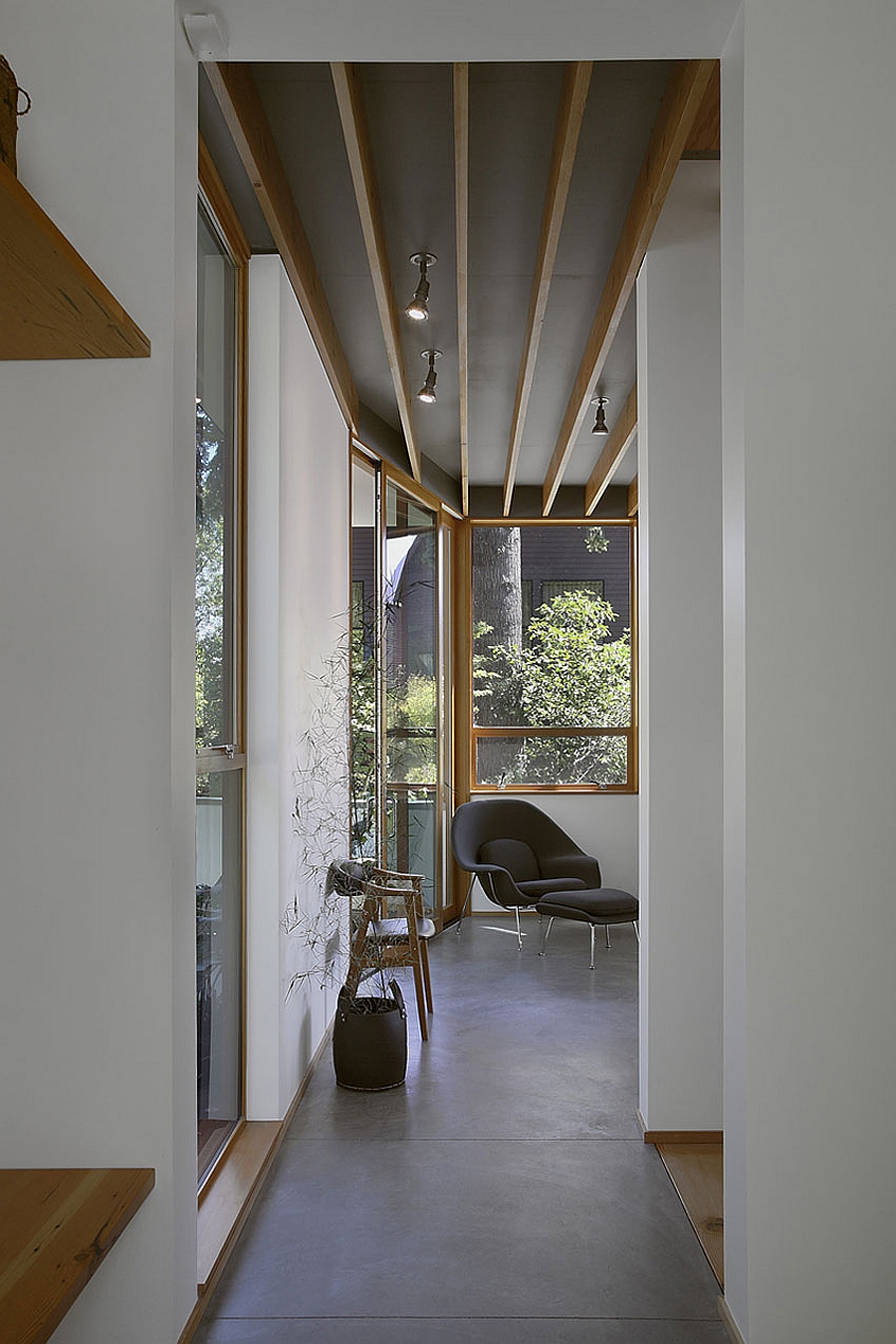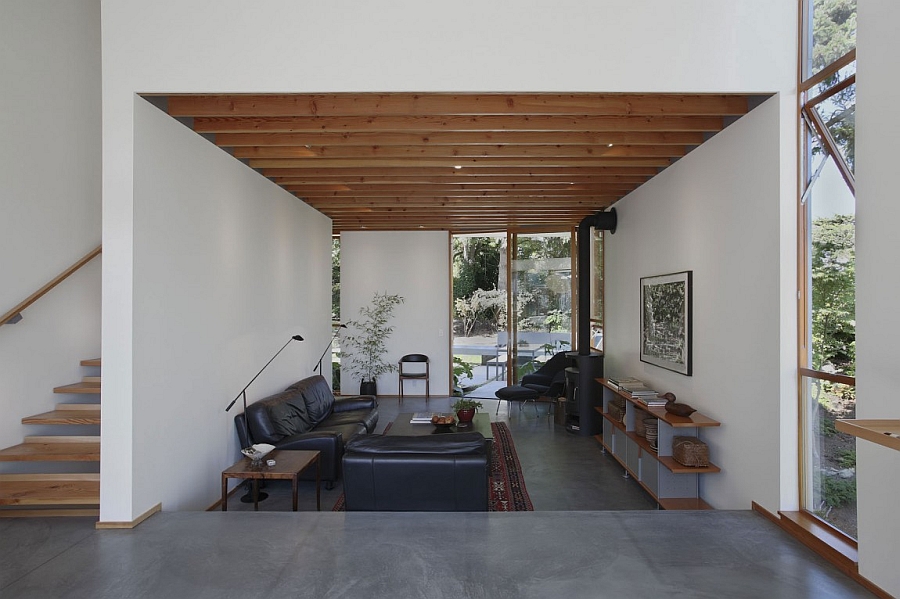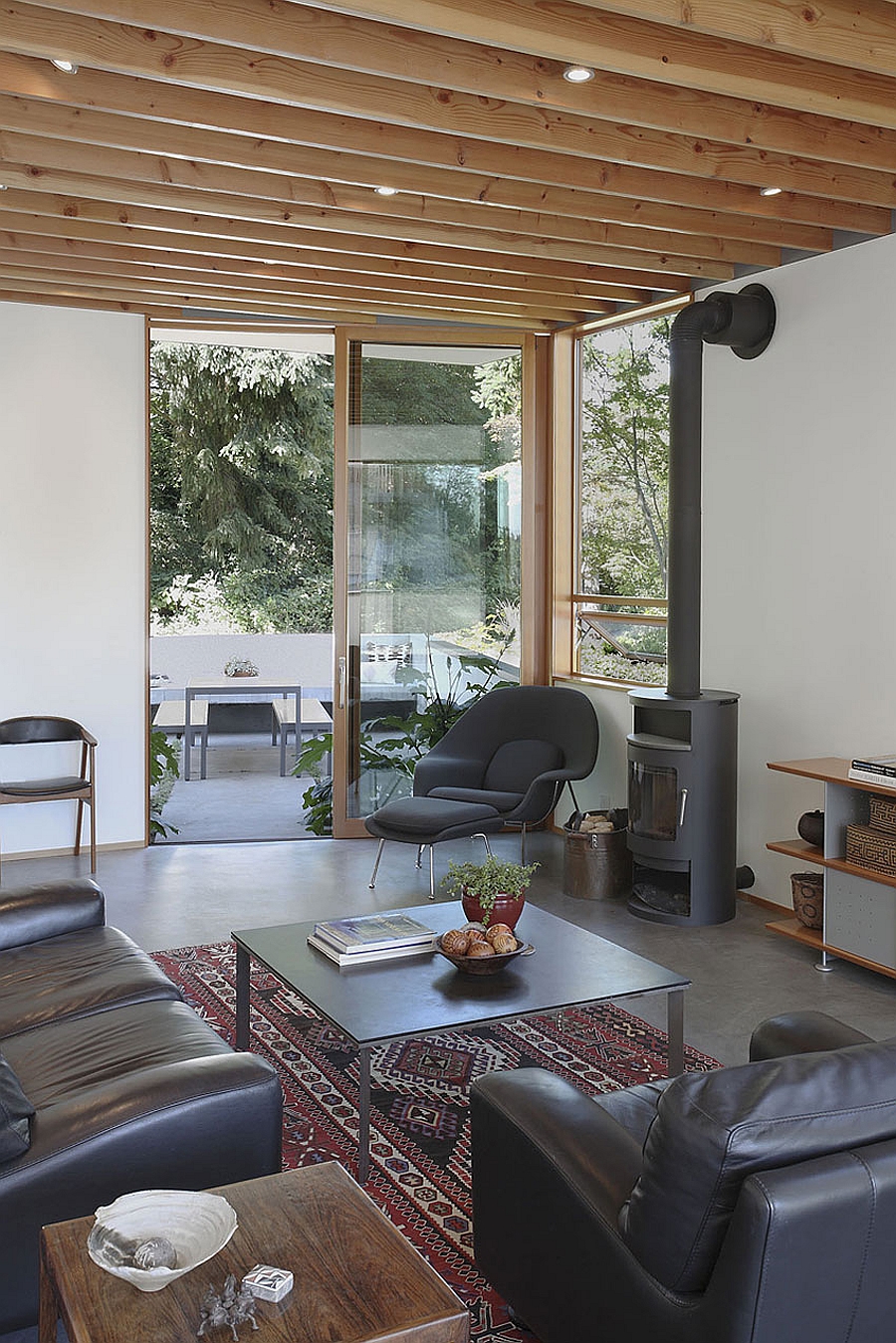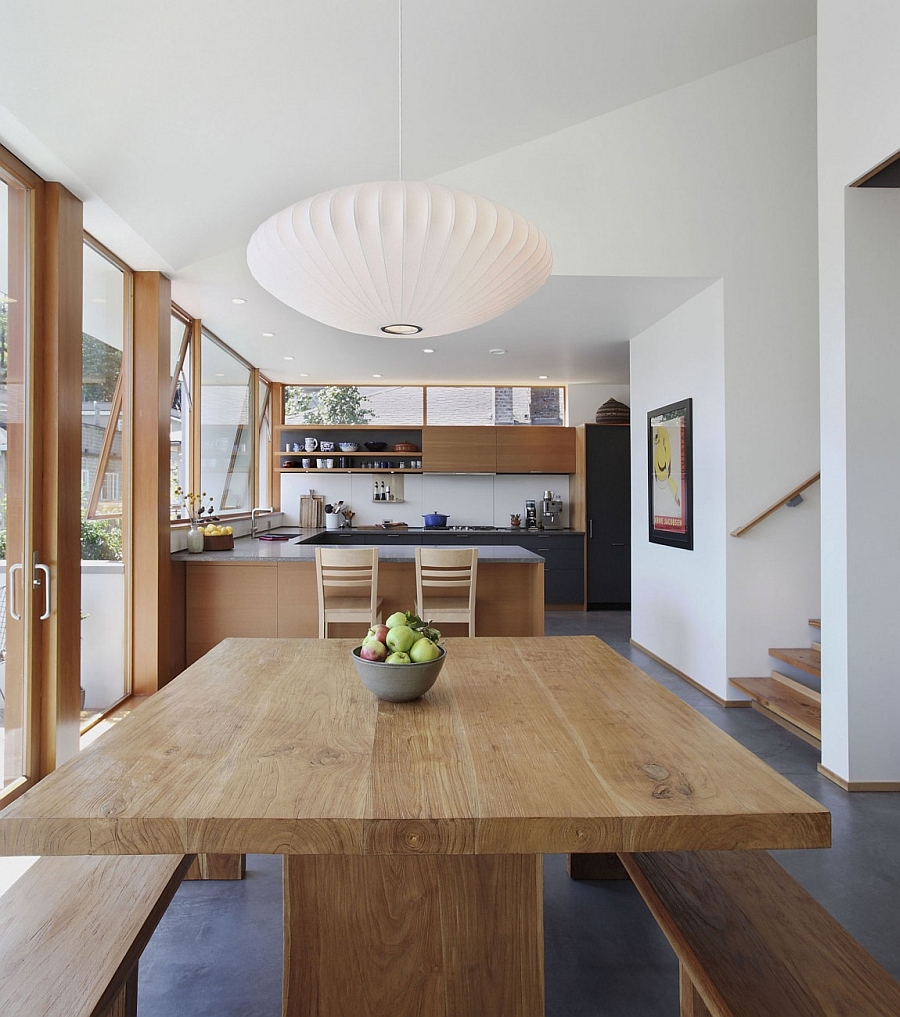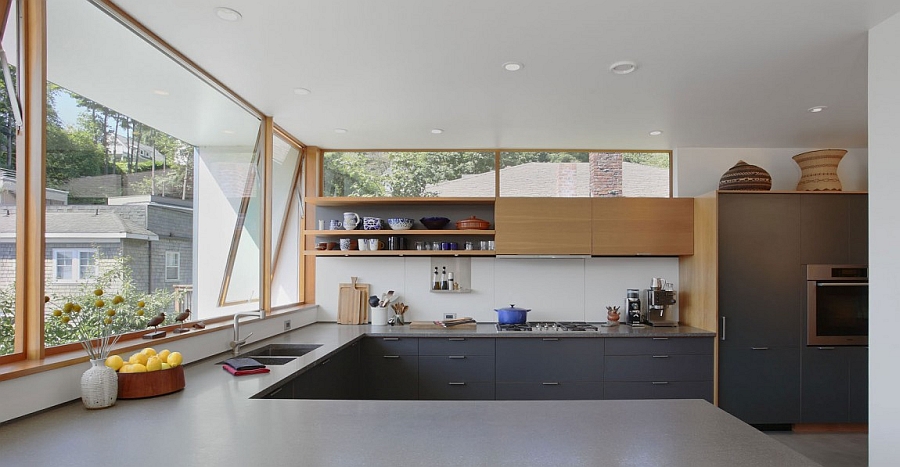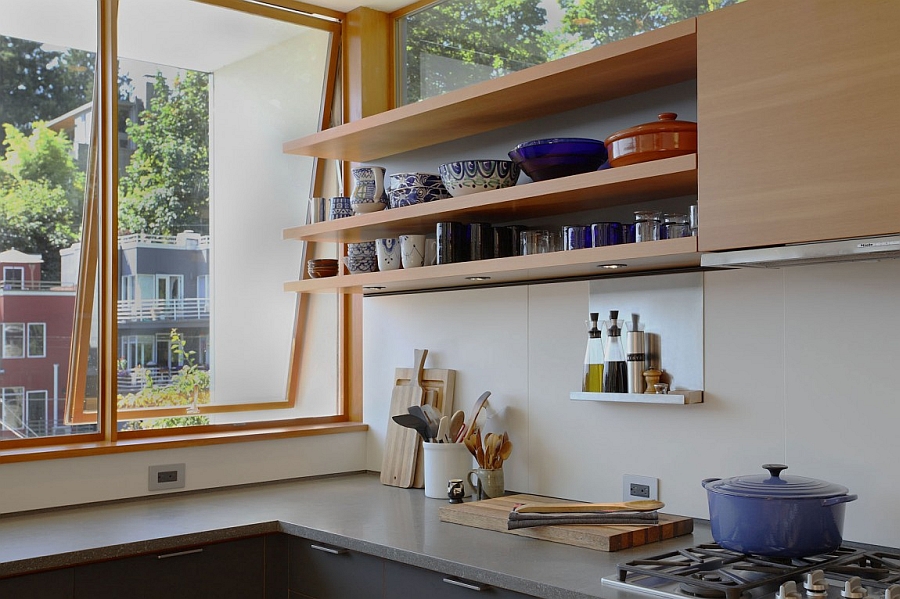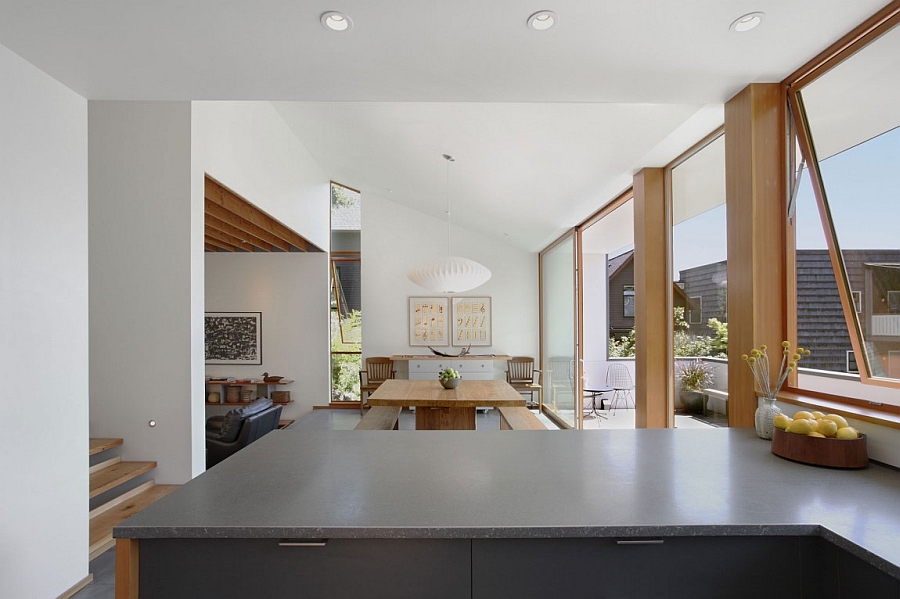 But the one aspect of this house that truly sets it apart from the rest is the array of green features that have been incorporated by the architects. Passive solar heating and cooling design naturally keeps the temperature inside moderate, even during change of seasons. A high-efficiency boiler with a rooftop solar-thermal preheat, a heat recovery system, a rainwater harvesting system and energy-efficient lighting fixtures combine to save up on energy consumption. Serene, sustainable and smart at every turn…