If you come from the school of thought that perception is indeed reality, then this contemporary Israeli home does well and truly float on water for you! Surrounded by a sleek reflective surface and clad in glass and large basalt rocks, this house is all about creating the visual illusion of a breezy residence that is gently floating in mid air. While that is indeed just a well orchestrated architectural trick, there is nothing unreal about the lavish interior and the seamless design that blurs the line between the interiors and the outdoors. Nestled in the busy city of Tel Aviv and crafted by Pitsou Kedem Architect, the Float House is truly one-of-a-kind.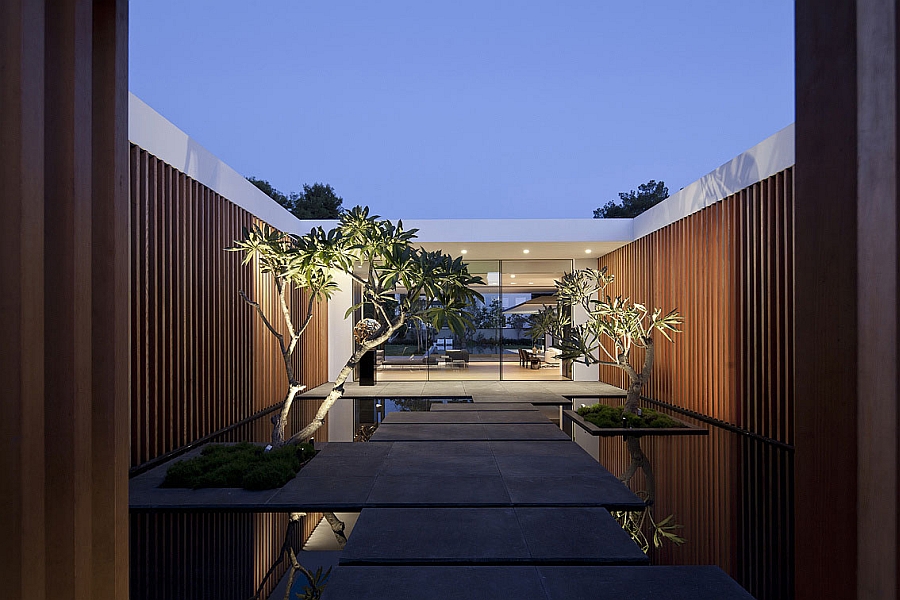 A magical entrance that is surrounded by smartly placed wooden slats welcomes you to this gorgeous house. Showcasing a beautiful, transparent pool that holds large basalt rocks and elegantly placed trees, the entranceway sets the tone for the remainder of the house. Step inside and this theme of using water to shape the structure and give it a unique aura continues with a reflective pool that enhances the appeal of the sleek exterior. Large glass windows, doors and walls ensure that the lavish courtyard becomes an extension of the living spaces inside.
A large pool and a spacious deck with ample seating options make up the core of the backyard, while a series of indoor courtyards usher in ample ventilation and visual contrast. Largely clad in stone and glass, the reflective features of each surface and their interplay with light gives the Float House its exceptional sheen. Visually enchanting, this exclusive home shows the true brilliance of reflective pools when done right!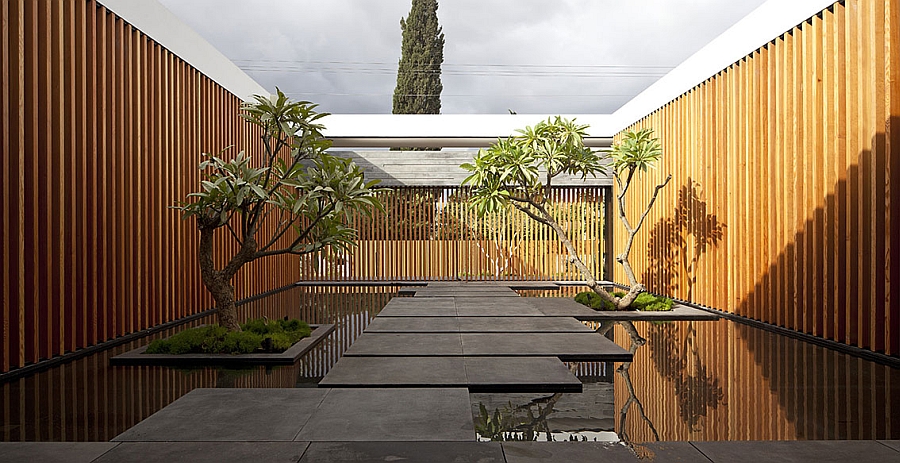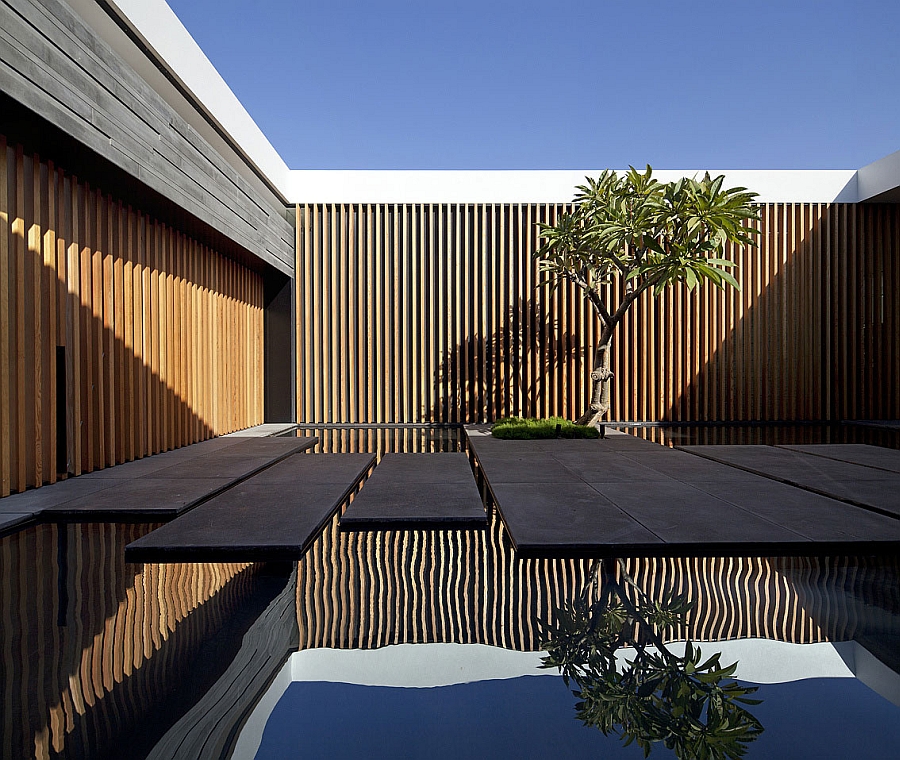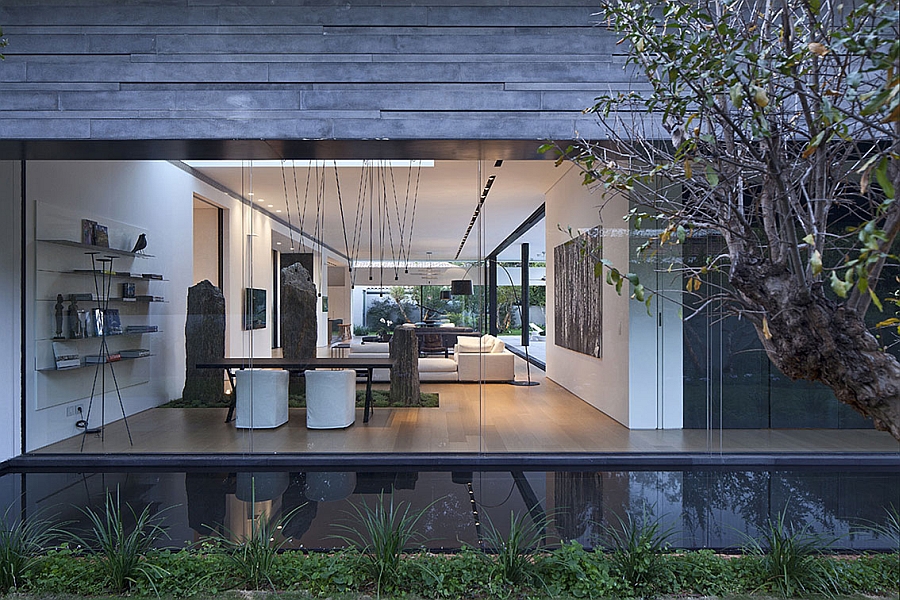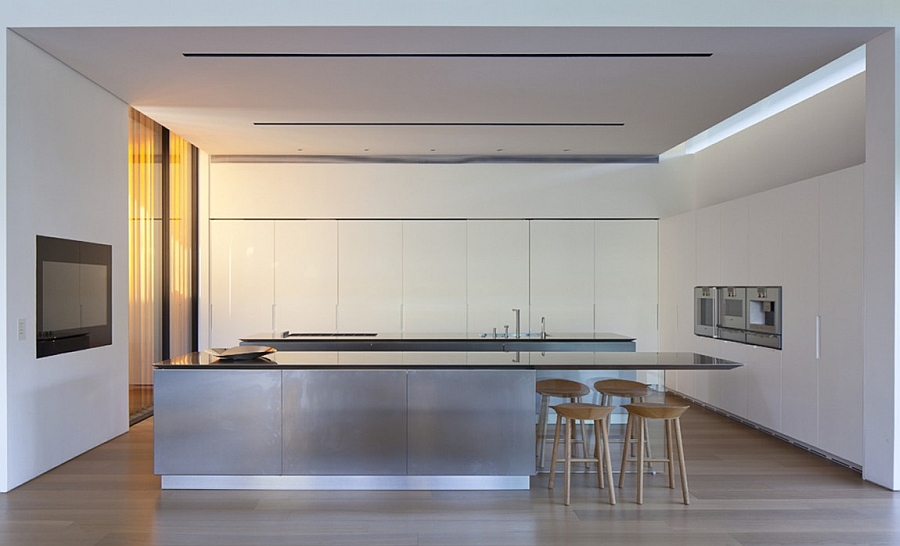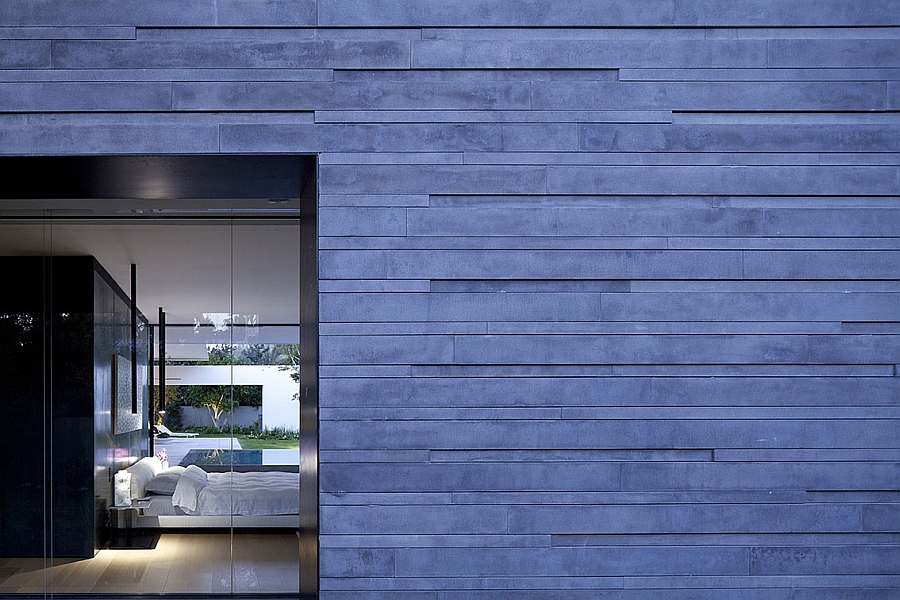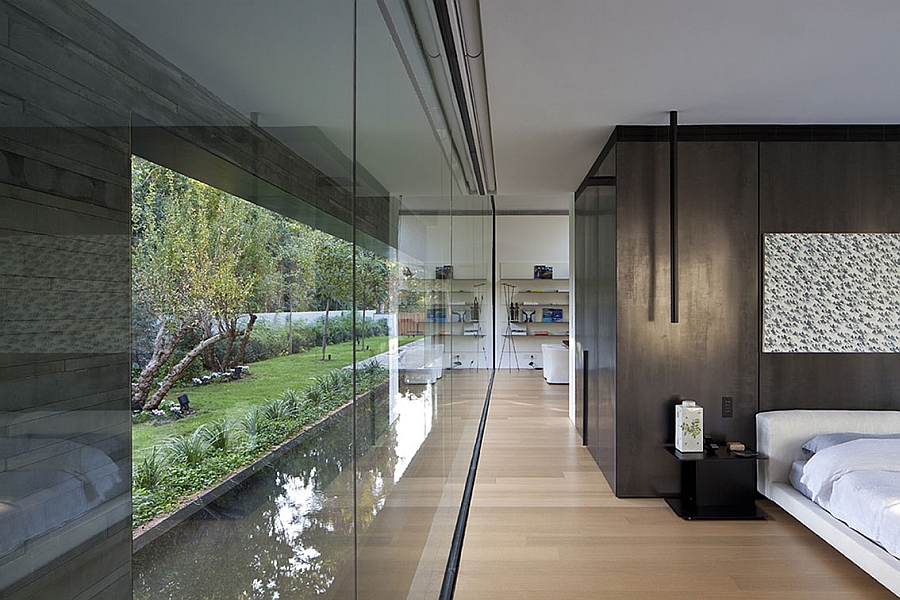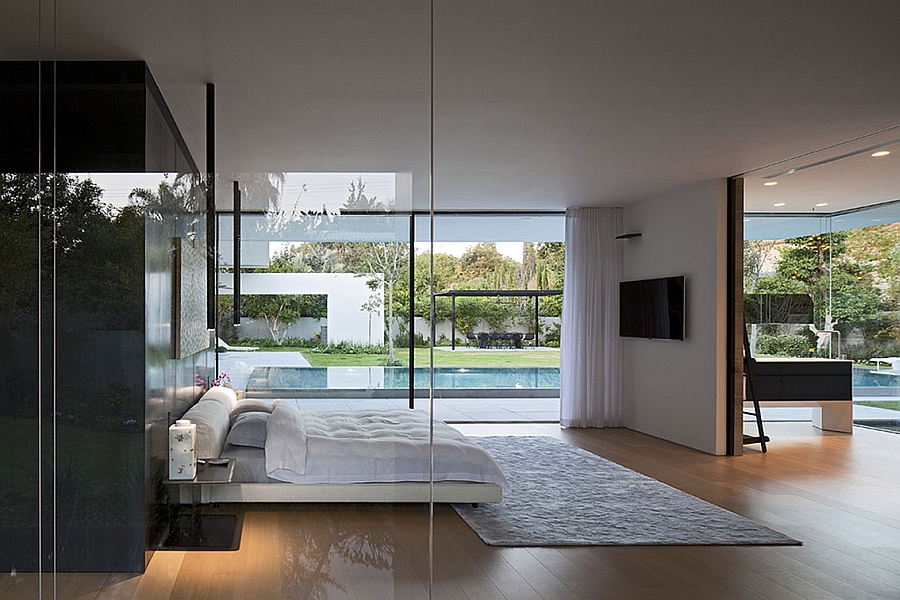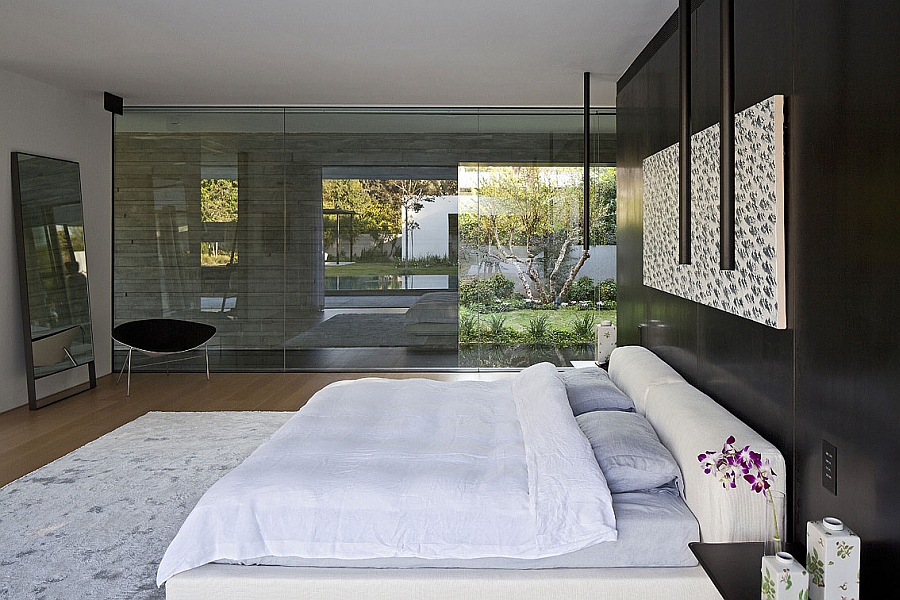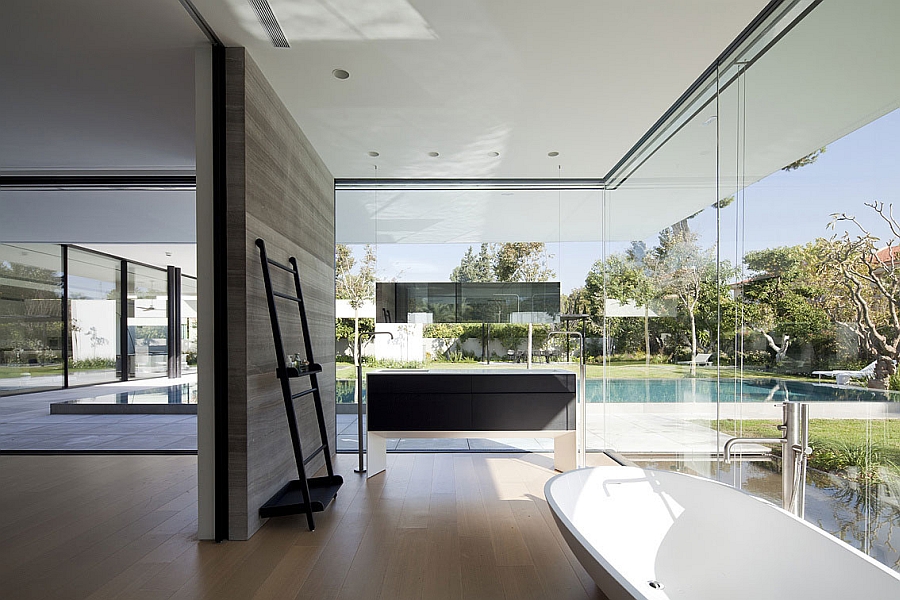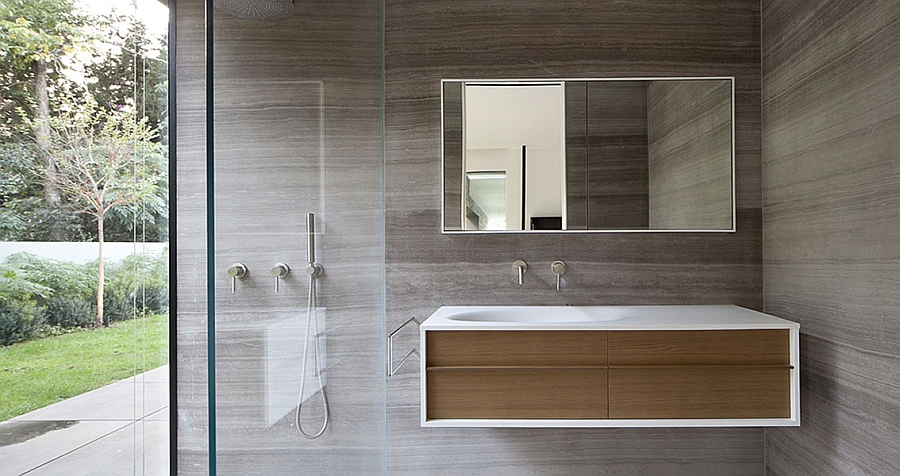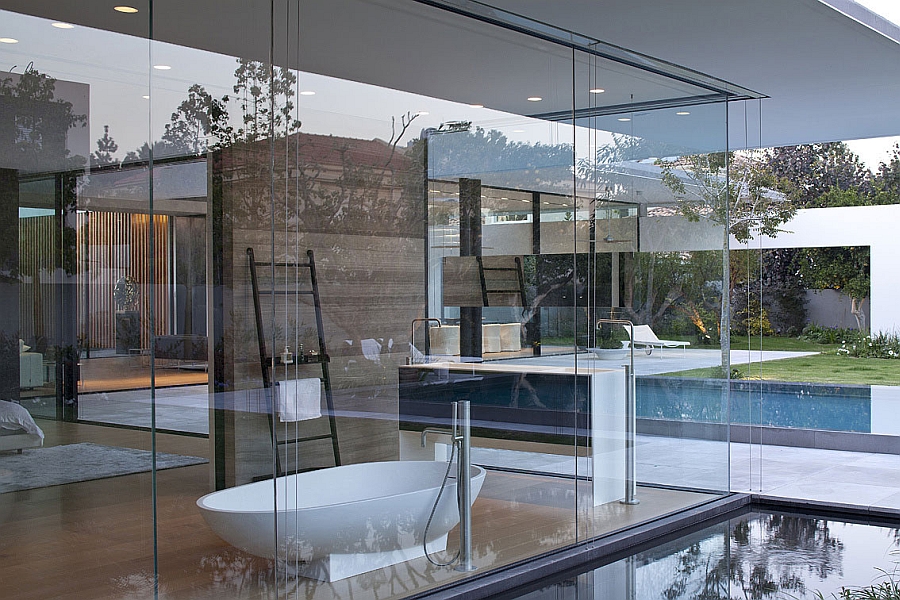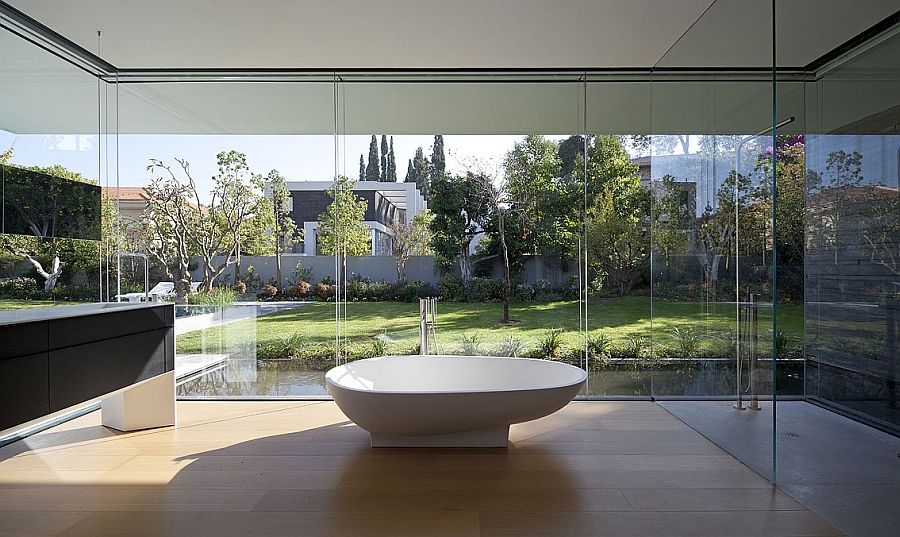 The structure itself is constructed from a series of spaces that are conceivably internal and conceivably external spaces. The entrance is framed with a wall of wooden slats that constitute what could be considered the initial boundary between the outside and the inside. The different spaces and internal courtyards are joined together into one structure by two ultra-thin roofs supported at one central point…