At times, it is easy to get carried away while decorating your home by incorporating too many elements that are either unnecessary or do not fit the bill. This elegant and cool summer home on Lake Wisconsin shows you how to create a cozy, beautiful and ergonomic holiday home without going over the top. Crafted by Lauren Piskula of de[luxe] design studio, the house embraces a trendy modern rustic theme while borrowing lavishly from the classic cottage design. A muted color palette, a smart use of reclaimed wood and a relaxing ambiance define this inviting getaway.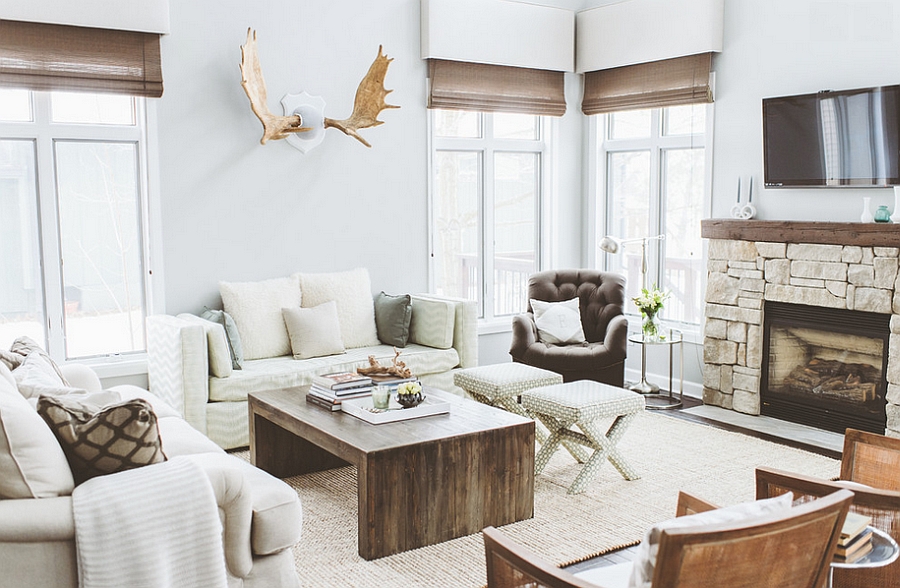 The owners of the home wanted to transform their old summer cottage, which was a touch dark and dingy, into a smart and stylish space that captured the essence of nostalgic summer evenings. This made the choice of a color palette inherently simple, and the extensive use of white, muted blue and light greens gives the retreat a subtle beachy vibe. But the designers stayed away from a more apparent nautical look by smartly placing decor and accents that created a trendy modern rustic style.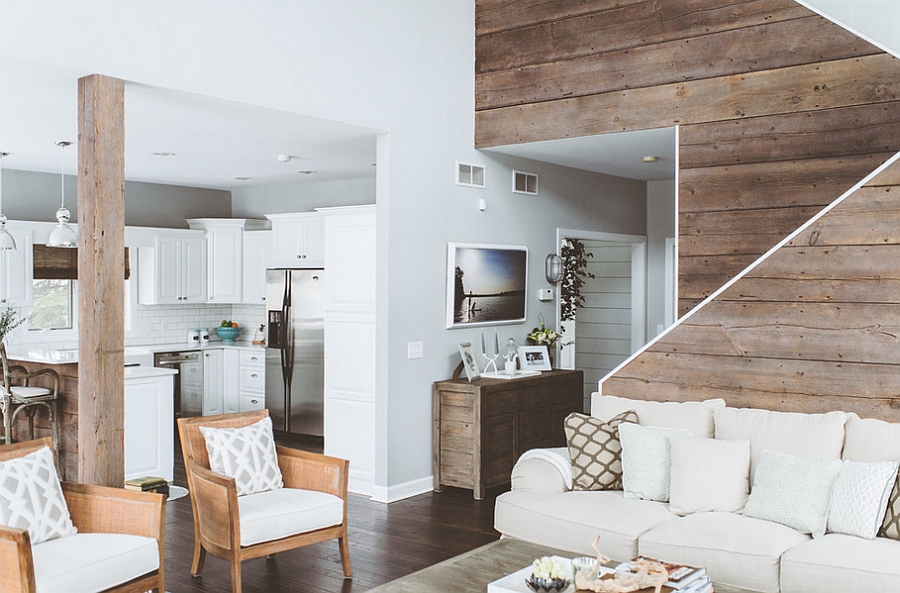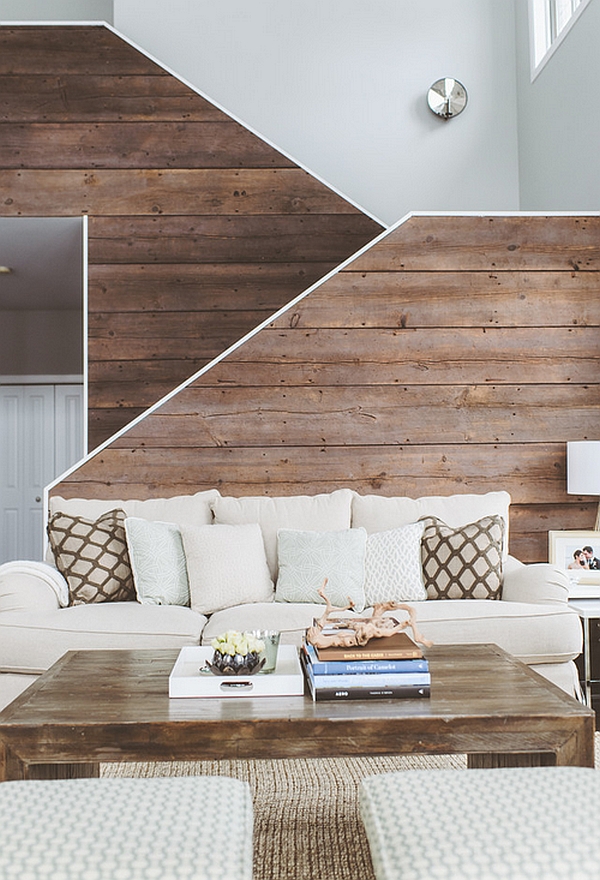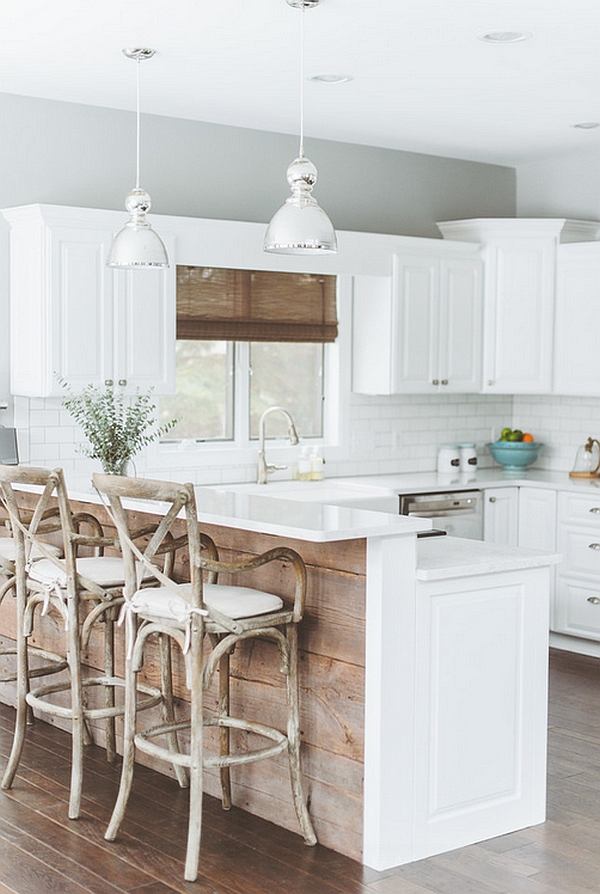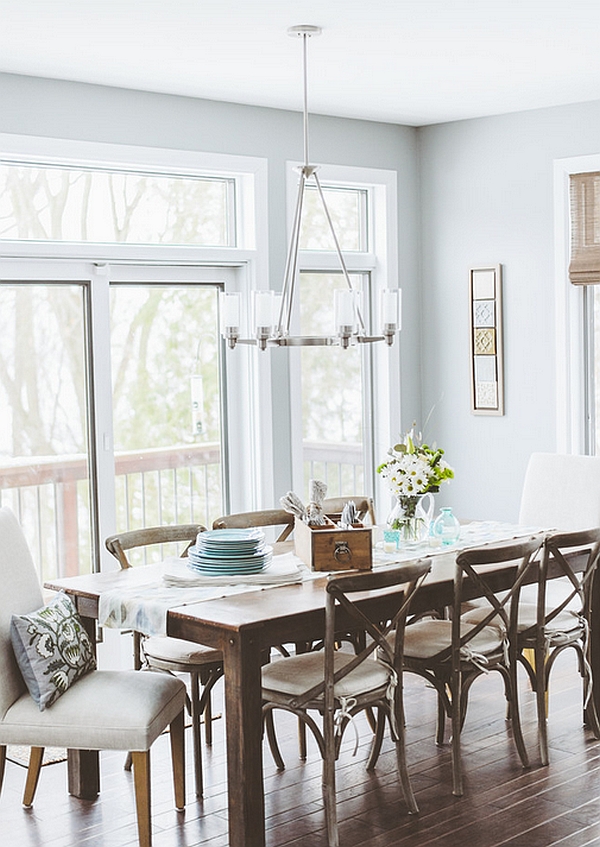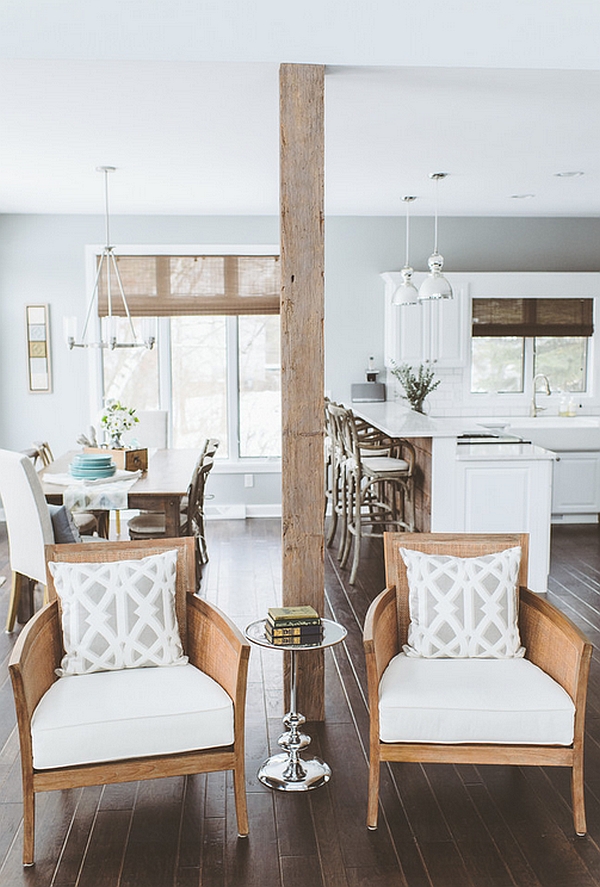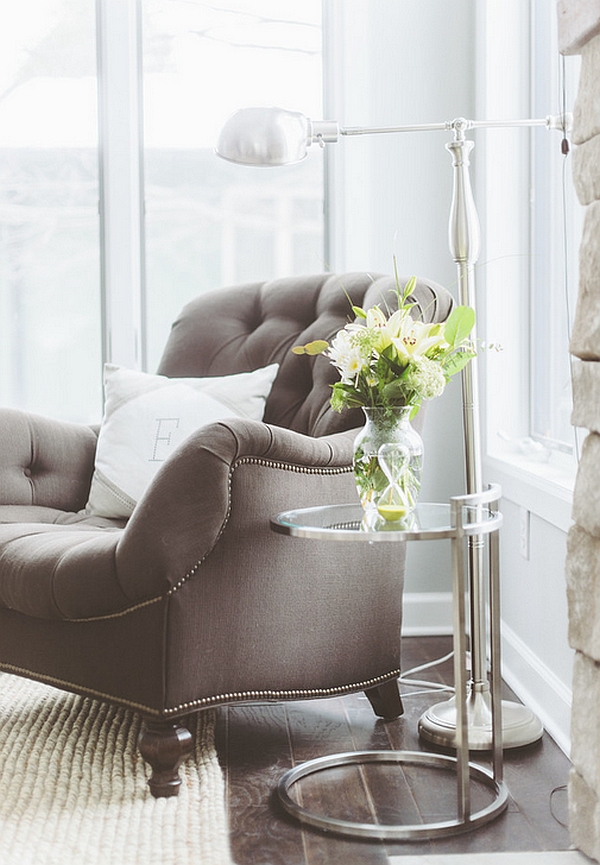 Reclaimed wood accents are coupled with pristine white walls and metallic pendants to bring together a wide array of textures. A living room that is both comfy and serene offers unabated views of Lake Wisconsin, while the stone fireplace becomes the focal point of the room. The fabulous white kitchen and the spacious dining room continue this bright rustic theme while neat candle sconces, chandeliers and pendants offer the appropriate lighting.
Featuring four bedrooms and a home office along with the baths on the top level, this cottage in Lodi truly captures the magic of a dreamy summer escape filled with lazy evenings and long nights!