Teak sideboards have been around for what seems like forever. They are a classic and yet modern piece of furniture that can be used in several rooms of the house. How can you go wrong with a beautiful and multifunctional piece of furniture? You can't!
Teak Sideboards for the Dining Room
Make a statement in your dining room with a teak sideboard that can be used as a buffet when you have lots of people over, and can be used to showcase your beautiful items for everyday enjoyment. In a white room with pops of color, the warmth of the teak pulls everything together so nicely! [Via French By Design]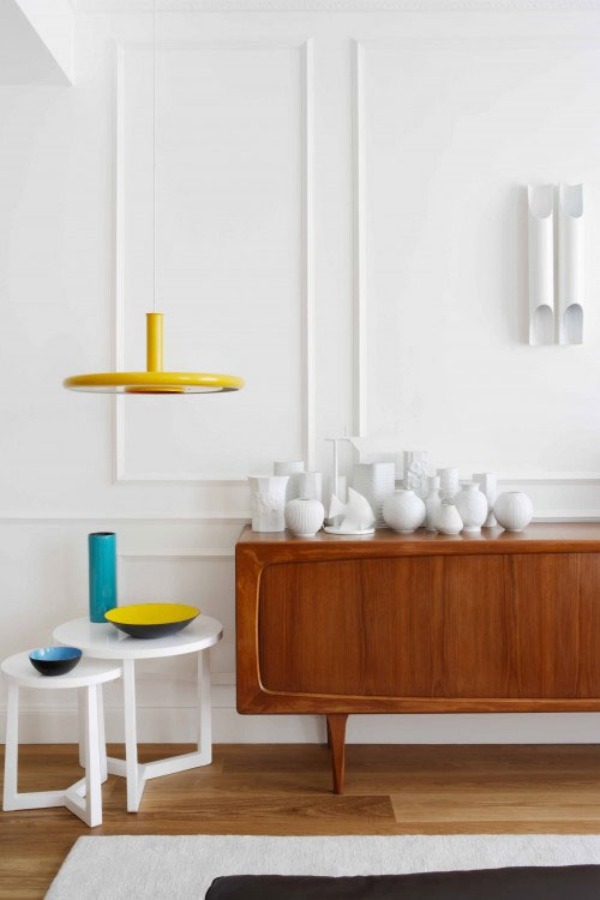 Teak table + teak chairs + teak sideboard = teak heaven! This dining room could have gone very '60s in a bad way, but it's hip and retro with updated accessories and a cool art print. I love how the bowl in the middle of the table almost looks like it's a part of it. [Via Homedit]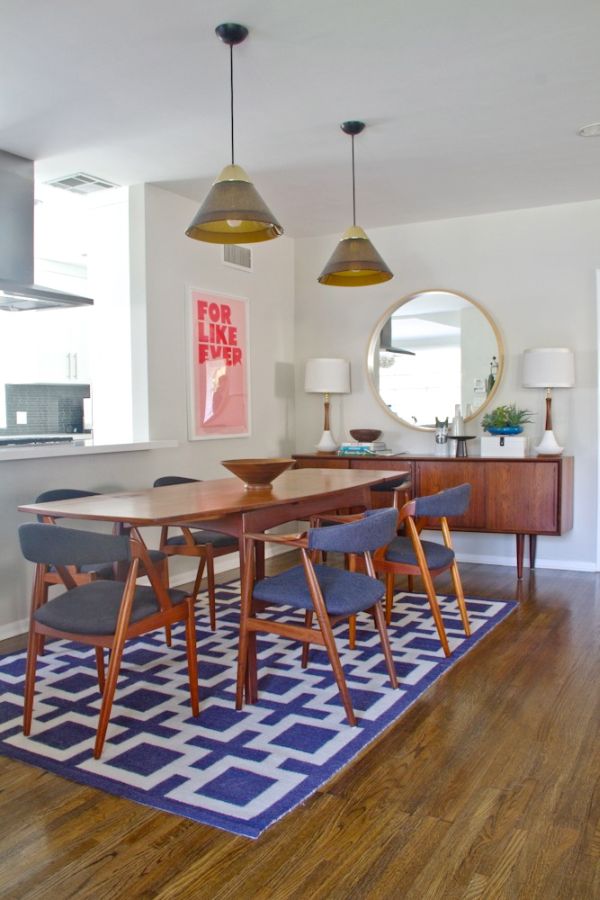 Well-Styled Teak Sideboards for Any Room
With its many drawers, this teak sideboard could make itself useful just about anywhere! I love how it's styled with a few natural branches and a mirror with natural elements as well. The whole room feels like spring! Oh, and did you notice the fabulous ceiling? [Via The Chicer Antiquer]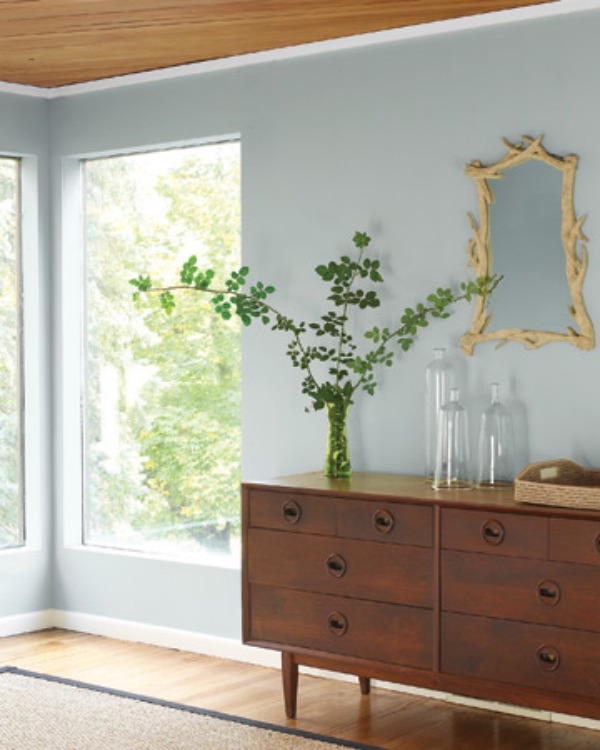 What room is this sideboard in? Any room you want! This sideboard looks like it would be great in an office (the ability to hide things behind closed doors is key). [Via Mid-century Modern Freak]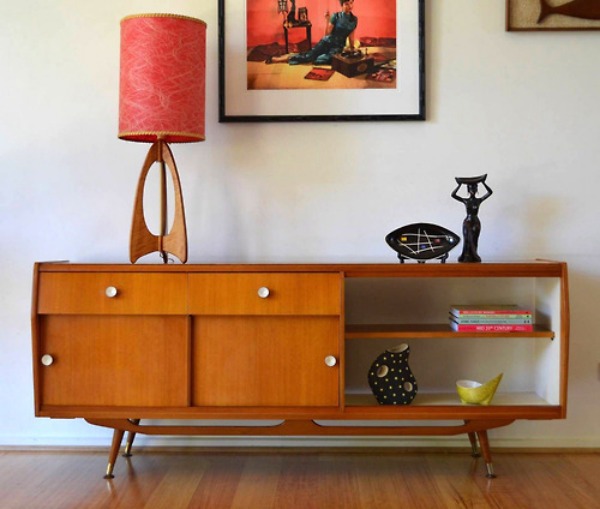 This lovely little number is quite special, isn't it? I love that it has both drawers and doors, making it an extra handy piece of furniture. Speaking of handy, don't you love the handle detailing, too? [Via Mustard Vintage]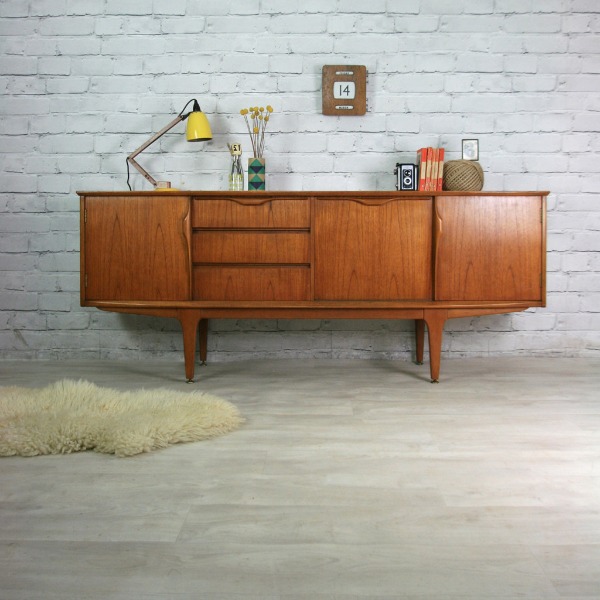 Sideboards In The Living Room
Not a single other piece of furniture besides the sideboard is made of teak in this living space. What I love most about teak is that you don't need to feel like matching is always necessary. It's such a versatile wood tome that can go anywhere! [Via Home Adore]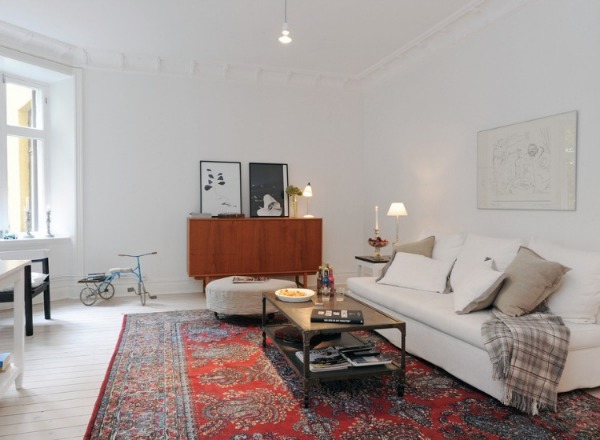 Having a designated bar area is wonderful. Having one as beautiful as this and with storage underneath is a dream come true! I love the mix of chic bottles and fun details (there's a monkey in there!). [Via Kai Muller]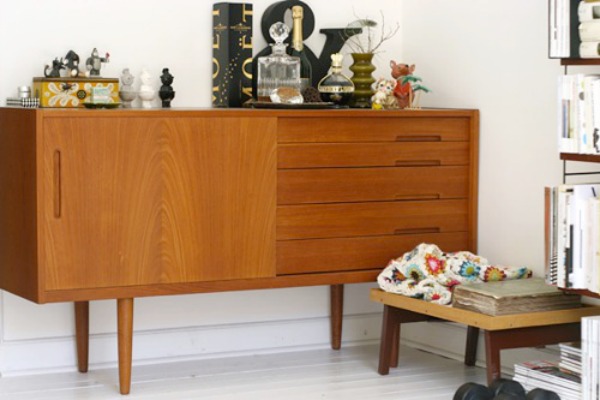 Teak In The Bedroom
Who needs a changing table when you have this gorgeous piece of furniture at home? This changing pad is in a master bedroom, which is a perfect place for late-night changings, and pretty sweet to look at, too! [Via Design Mom]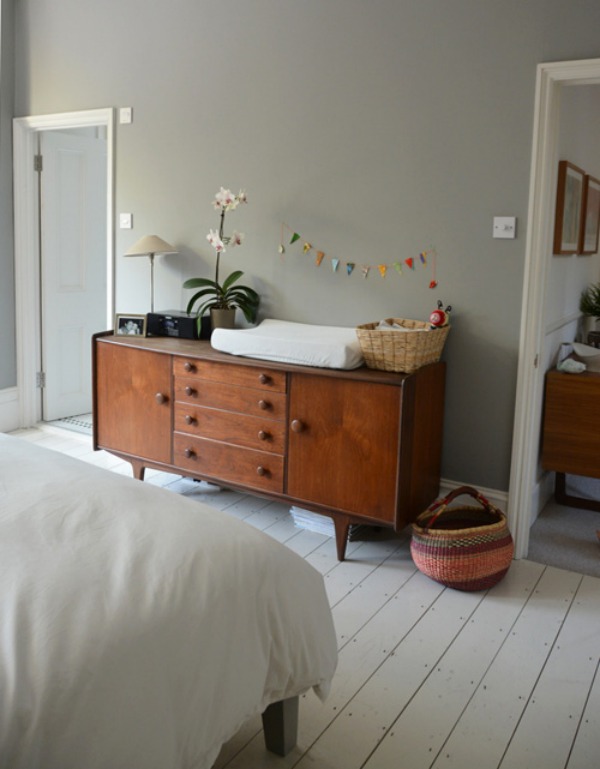 Seeing this sideboard just might have you rethinking dressers in bedrooms. This little one is bound to grow up loving beautiful things after looking at this stunning teak piece from a young age. [Via A Baby Space]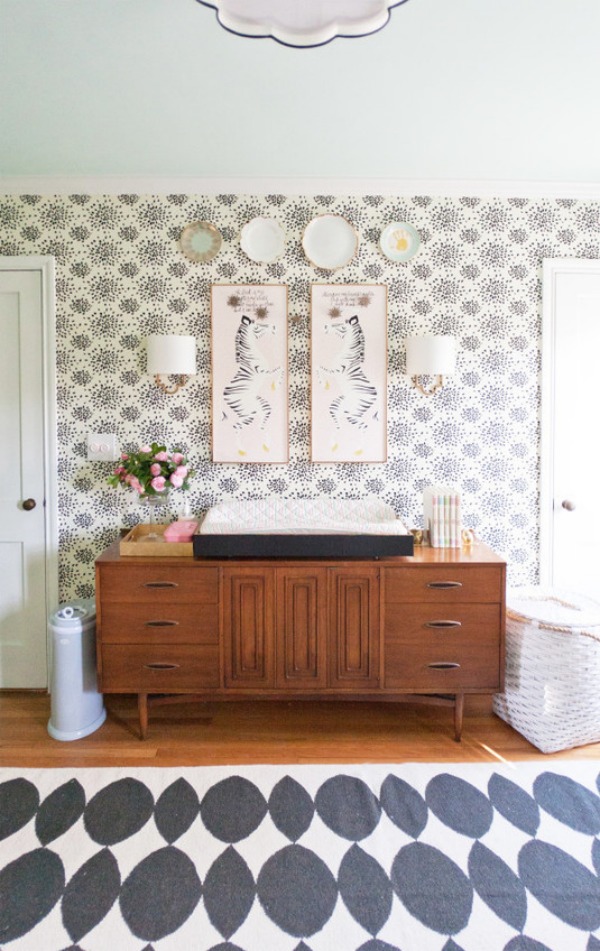 This next room definitely seems like a multi-functional space, but the bed to the right gives away the fact that it does, indeed, serve as a bedroom. Such a classic piece of furniture in a room full of whimsy and fun touches – how can you go wrong? [Via SF Girl By Bay]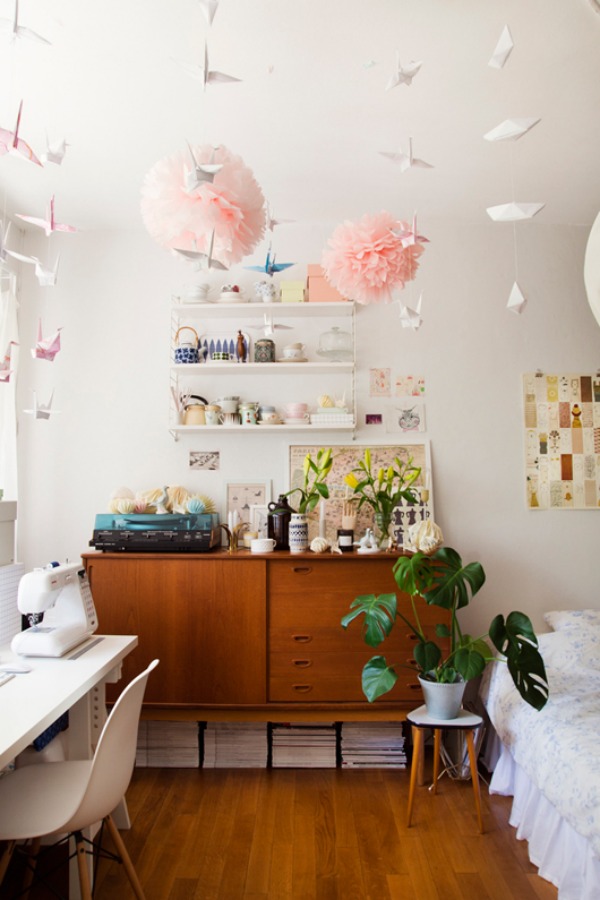 So do you have a teak piece sitting around that you might consider using at home? Or are you now inspired to go searching through your local classifieds to restore a little gem of your own? I can tell you this: I officially want a teak sideboard!