The one word that truly describes the snow-clad peaks of Jackson Hole, Wyoming and the breathtaking backdrop of the valley is 'magical'. Most often, first-time visitors tend to find their way back to this captivating and serene lap of nature here, and Clay Heighten and his wife, Debra Caudy are no different. The couple was taken in by the majesty and tranquility of this gorgeous escape, and soon they decided to get a lovely vacation home here. Designed to capture the dramatic outdoors, this contemporary retreat was carefully crafted by Pearson Design Group to accommodate the specific needs of the couple.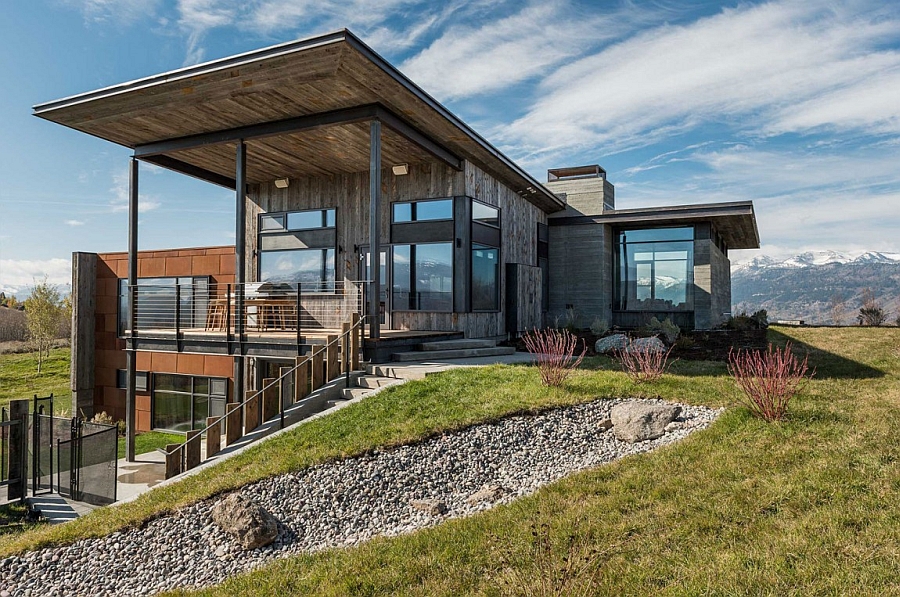 For those who stumble upon the many delights of this famous skiing hub, the place can be simply infectious. While the couple initially searched for existing houses, they decided that having one built was a more economical option. The exterior of the home borrows from the rustic charm of the many log cabin homes in the region. Yet the interior seems sleek, cozy and contemporary. The defining factor of the house is its ability to blur the lines between the indoors and the panoramic outdoors while keeping the homeowners warm and comfortable.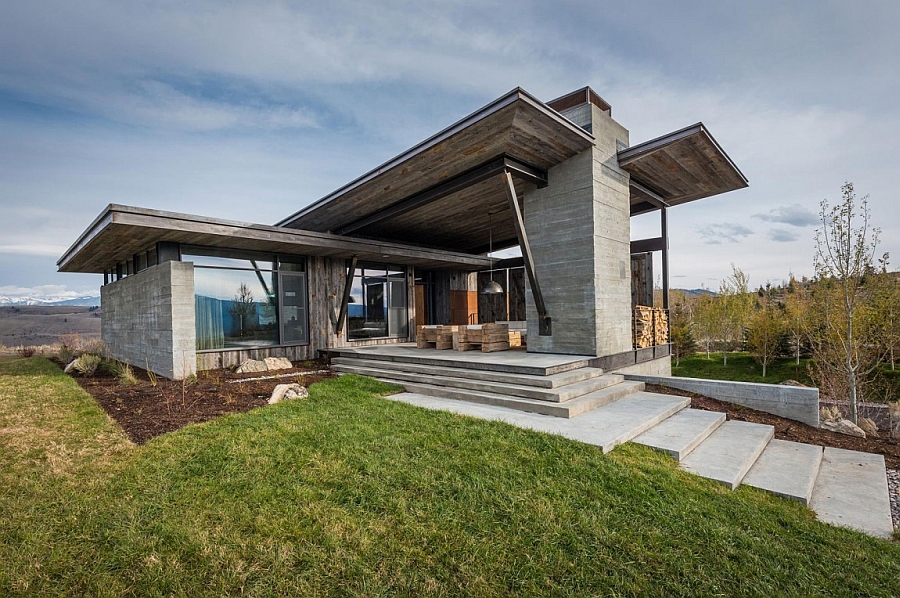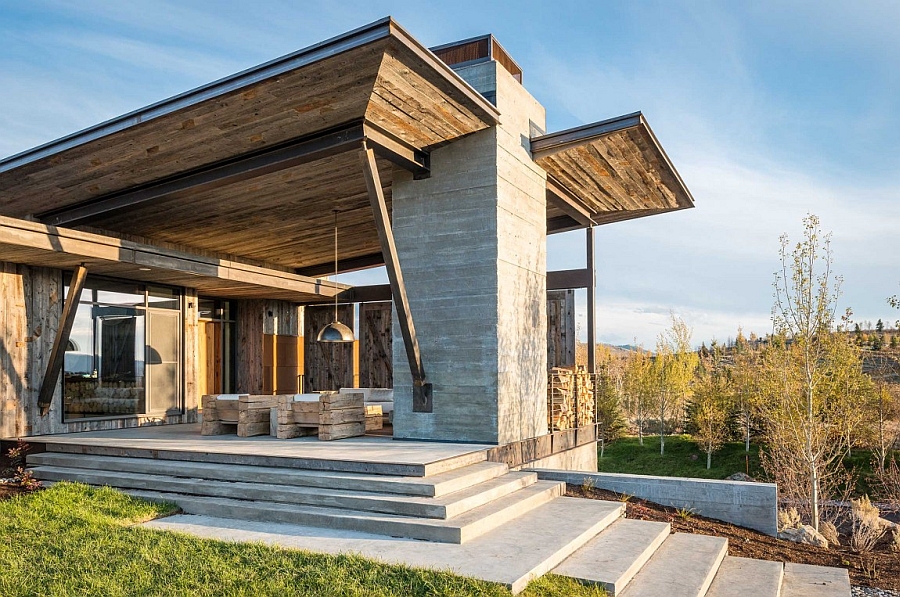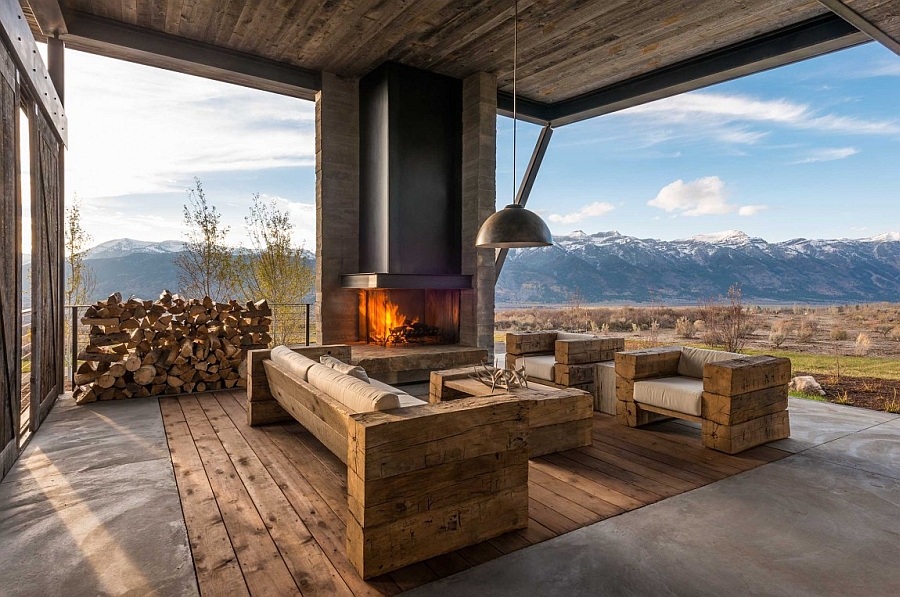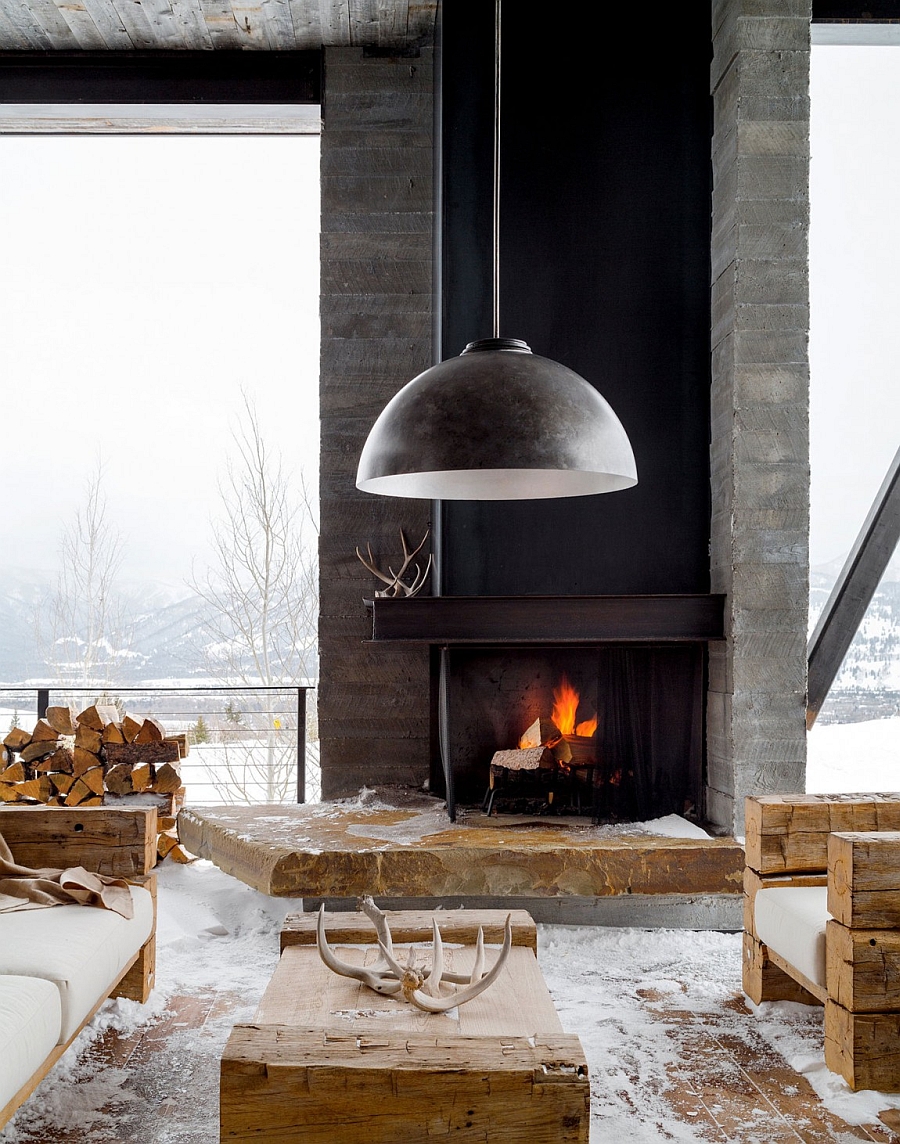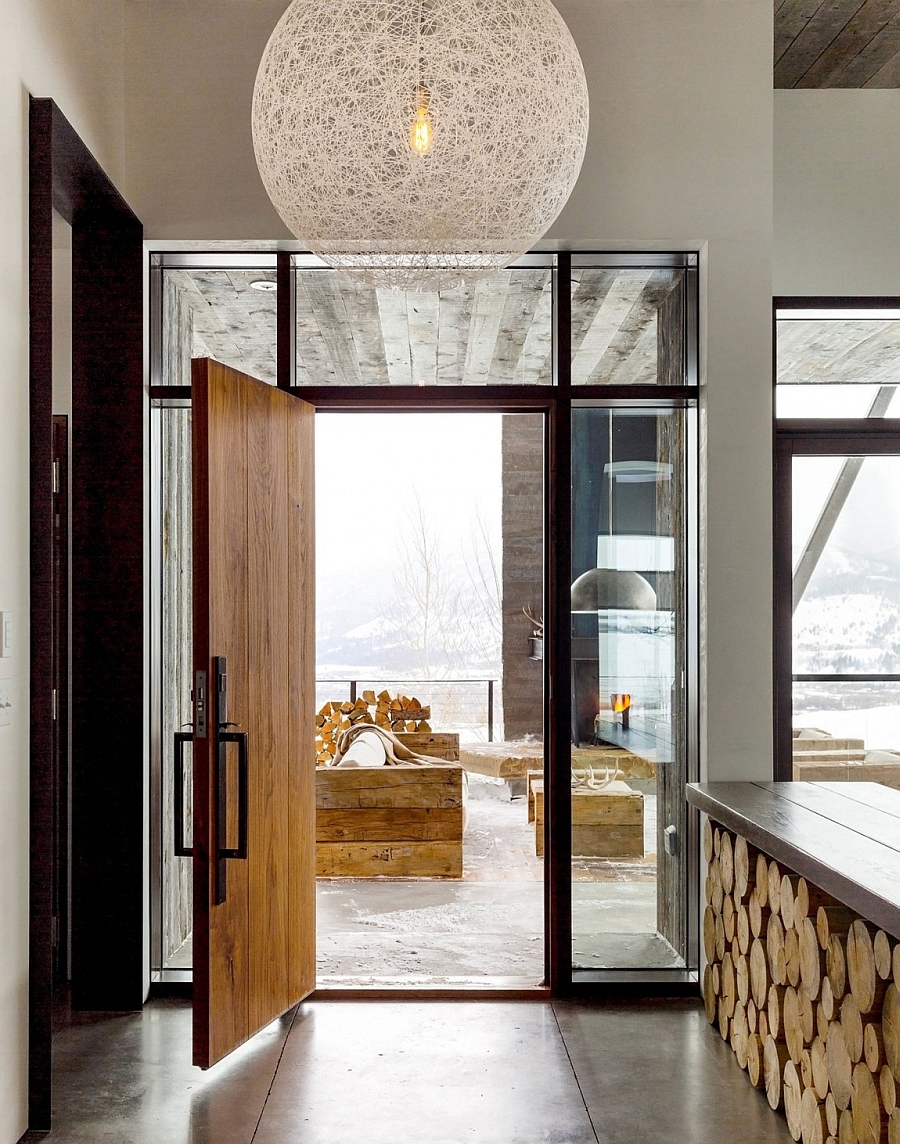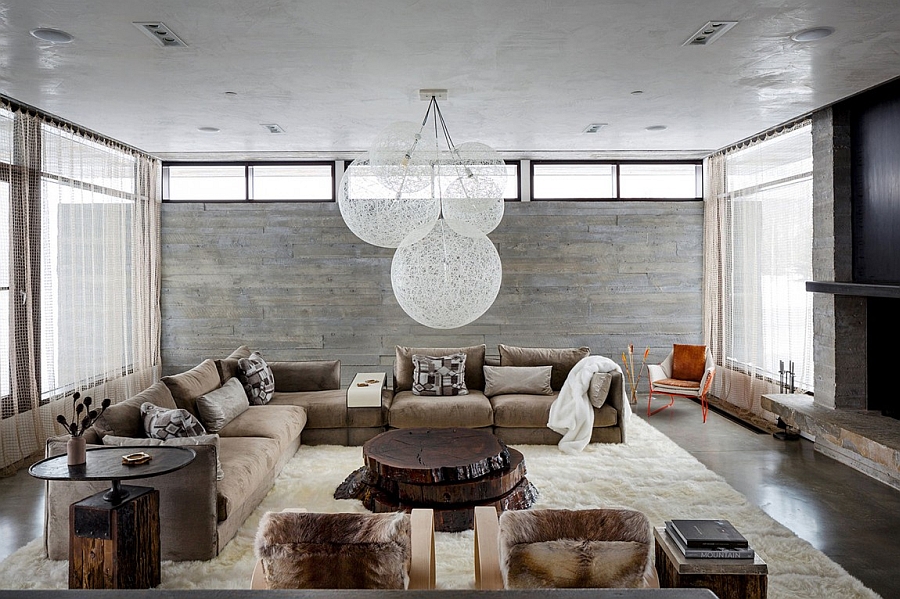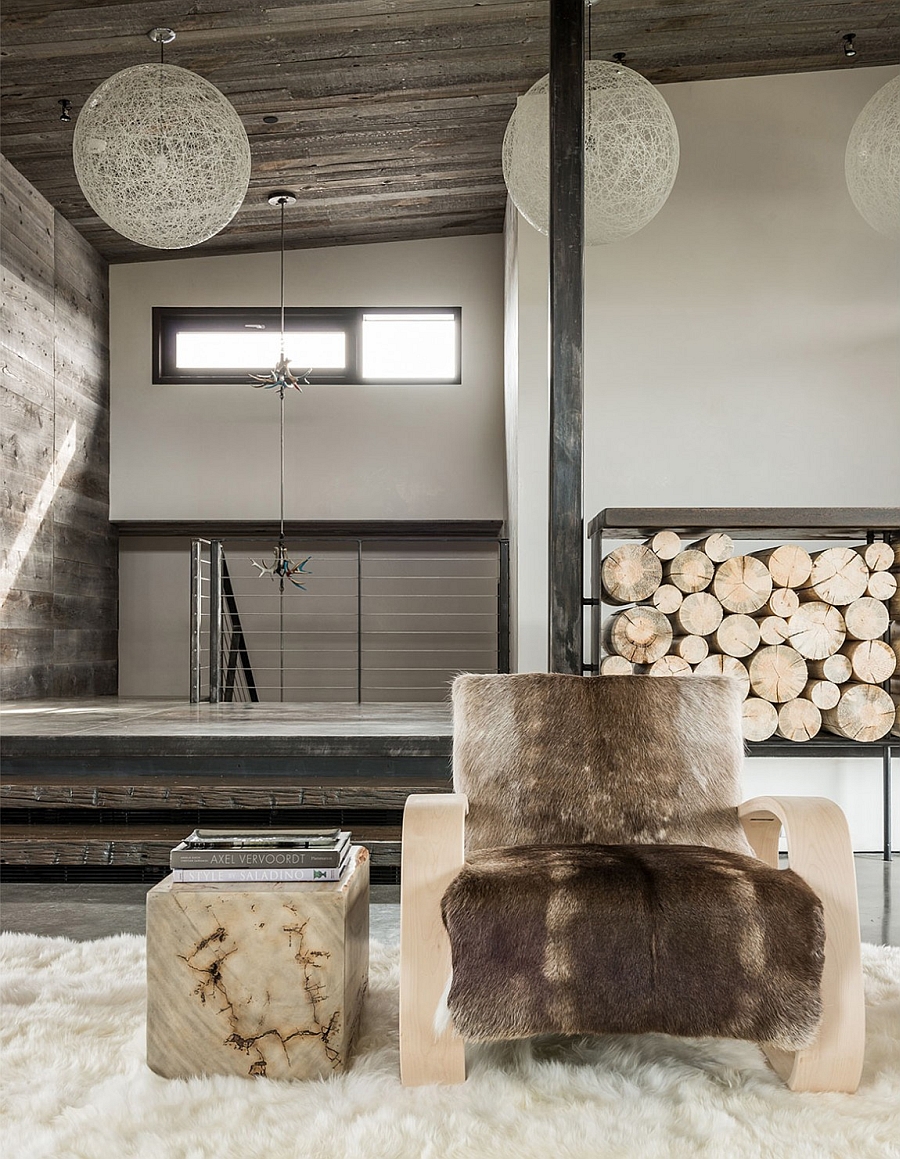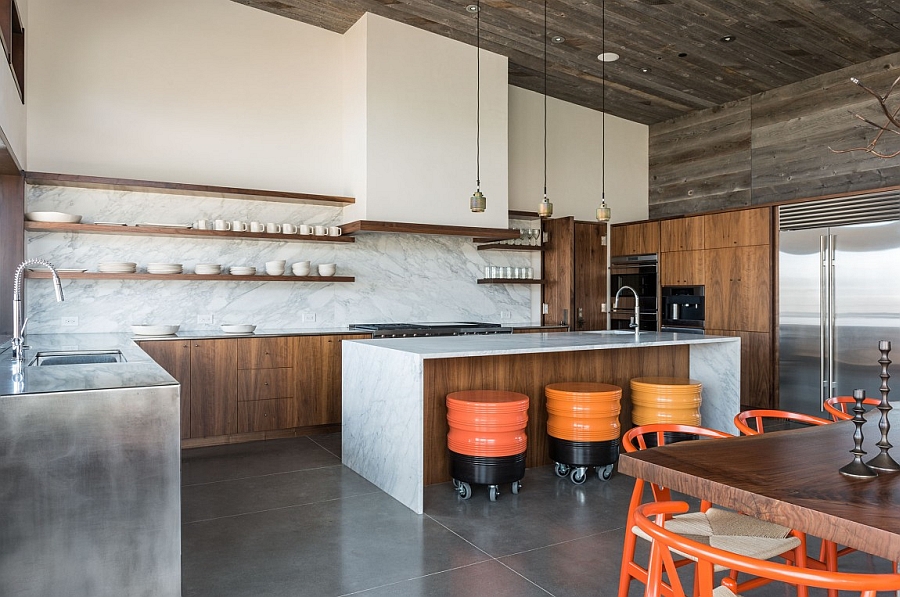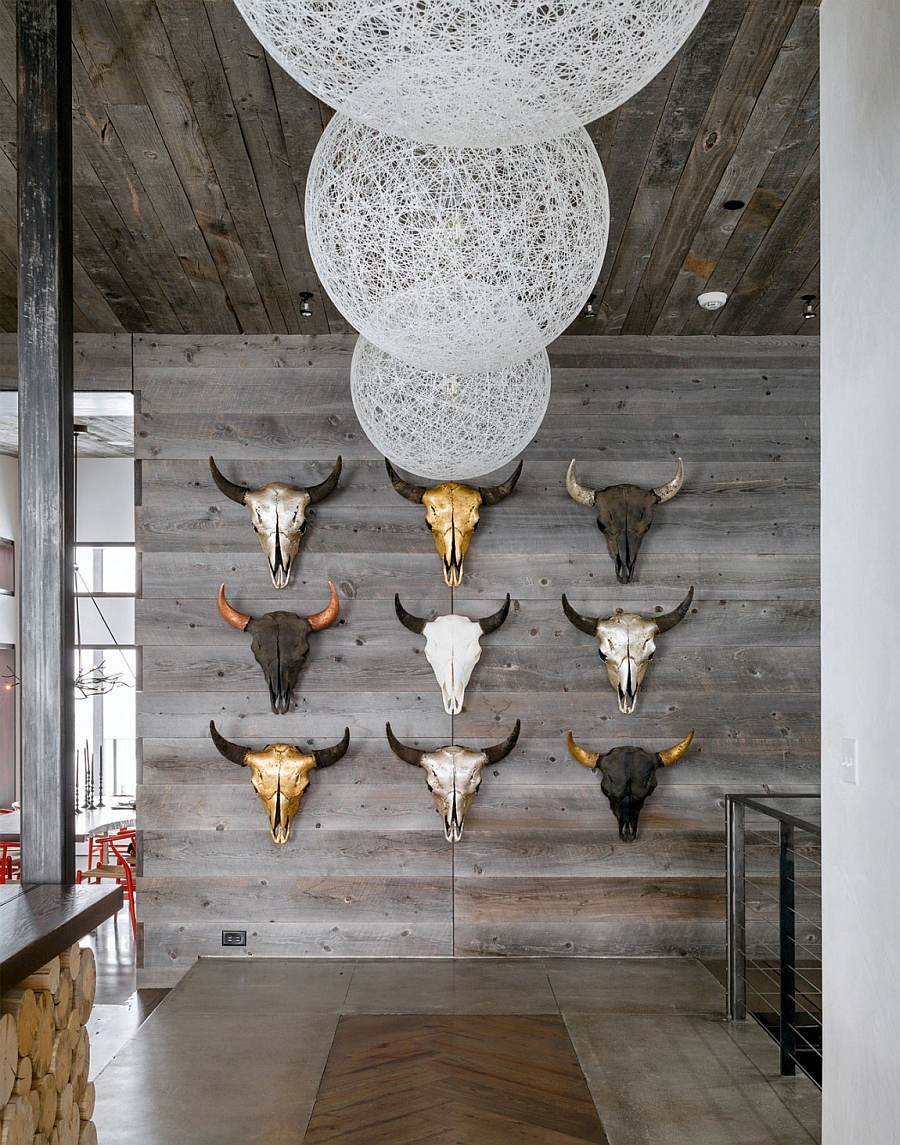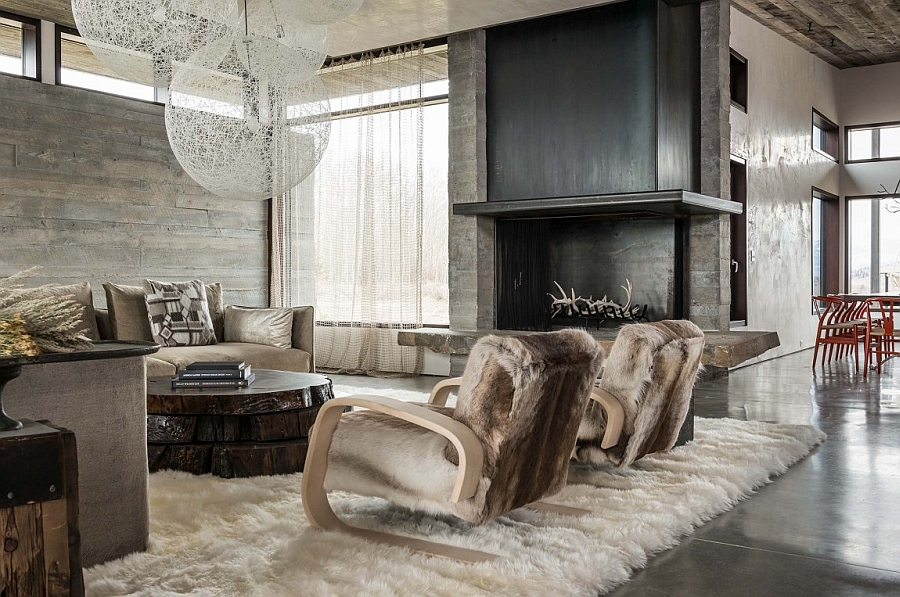 Set on a 5-acre lot, the 5,400-square-foot home was built on a budget of $4 million. An inviting and open outdoor room at the entrance is one of the key features of the home that sets it apart. Clad in glass, concrete and wood, the home features beautiful fireplaces that become the focal point in each room. With an interior in neutral hues and the snowy slopes outside, the place is enhanced by smartly placed pops of orange that shine through and add cheer. Plush decor, an unusual coffee table, Moooi Random lights and the Moonlight pendant steal the show in the living and outdoor rooms.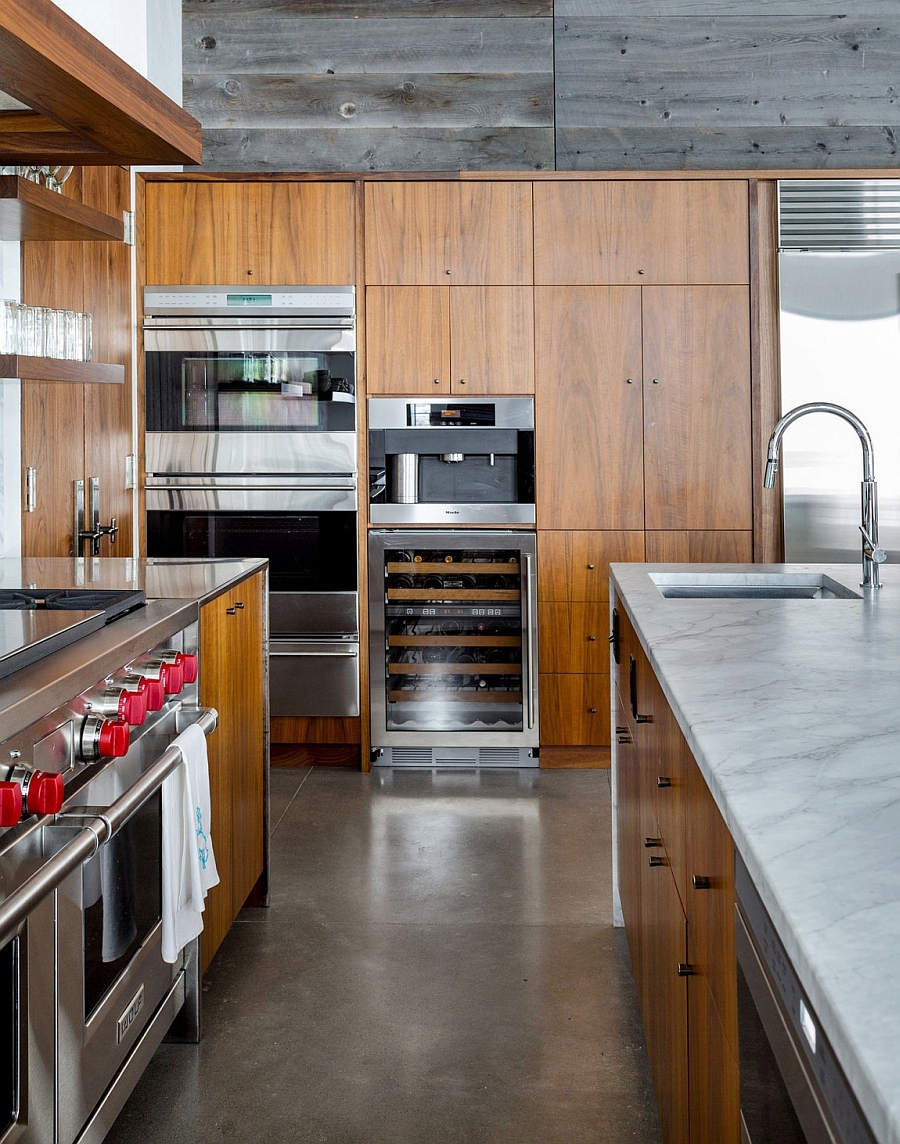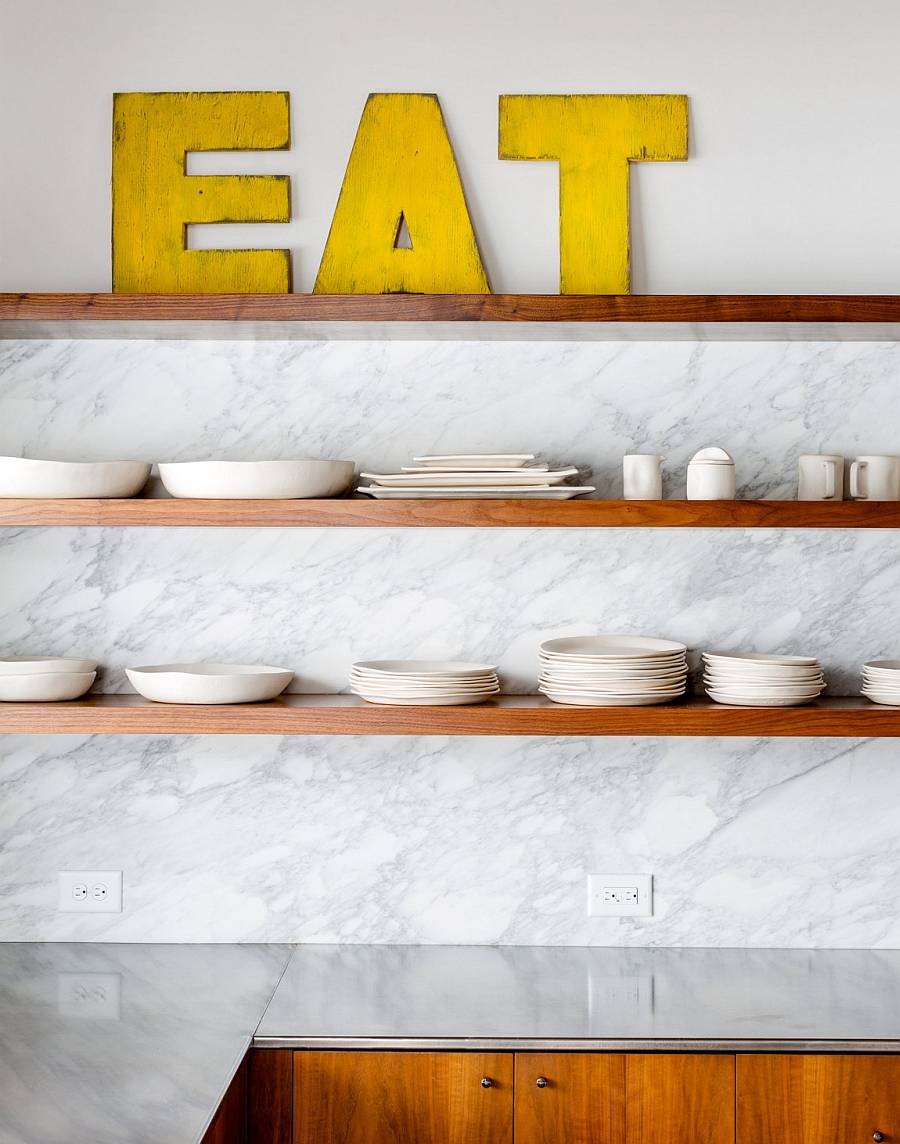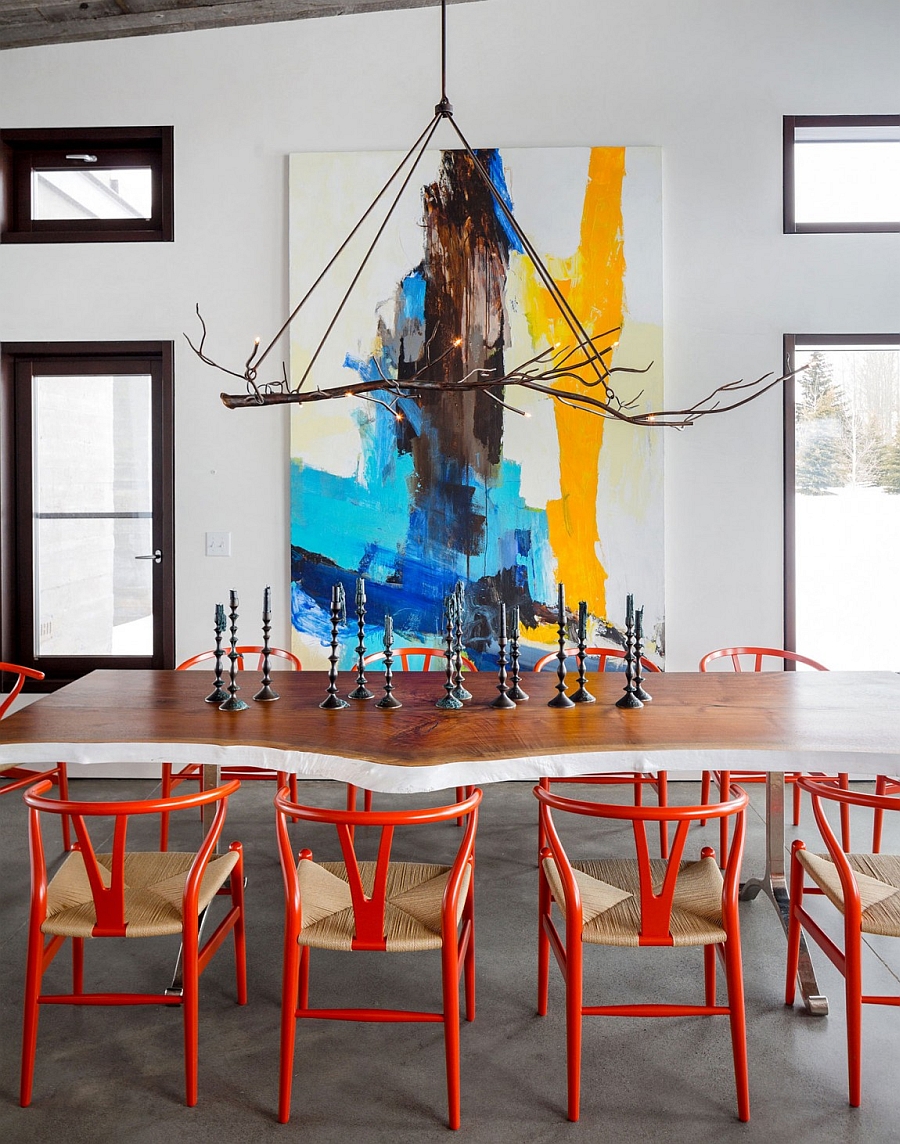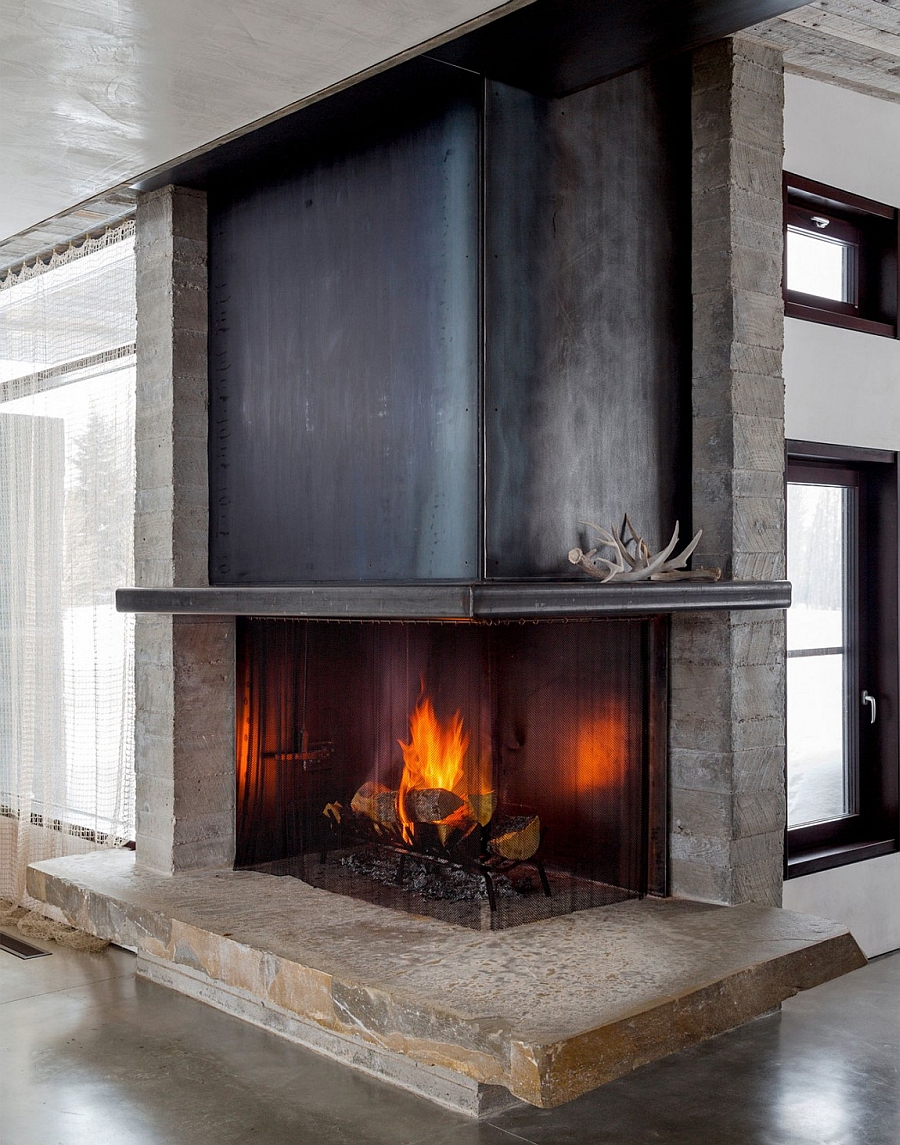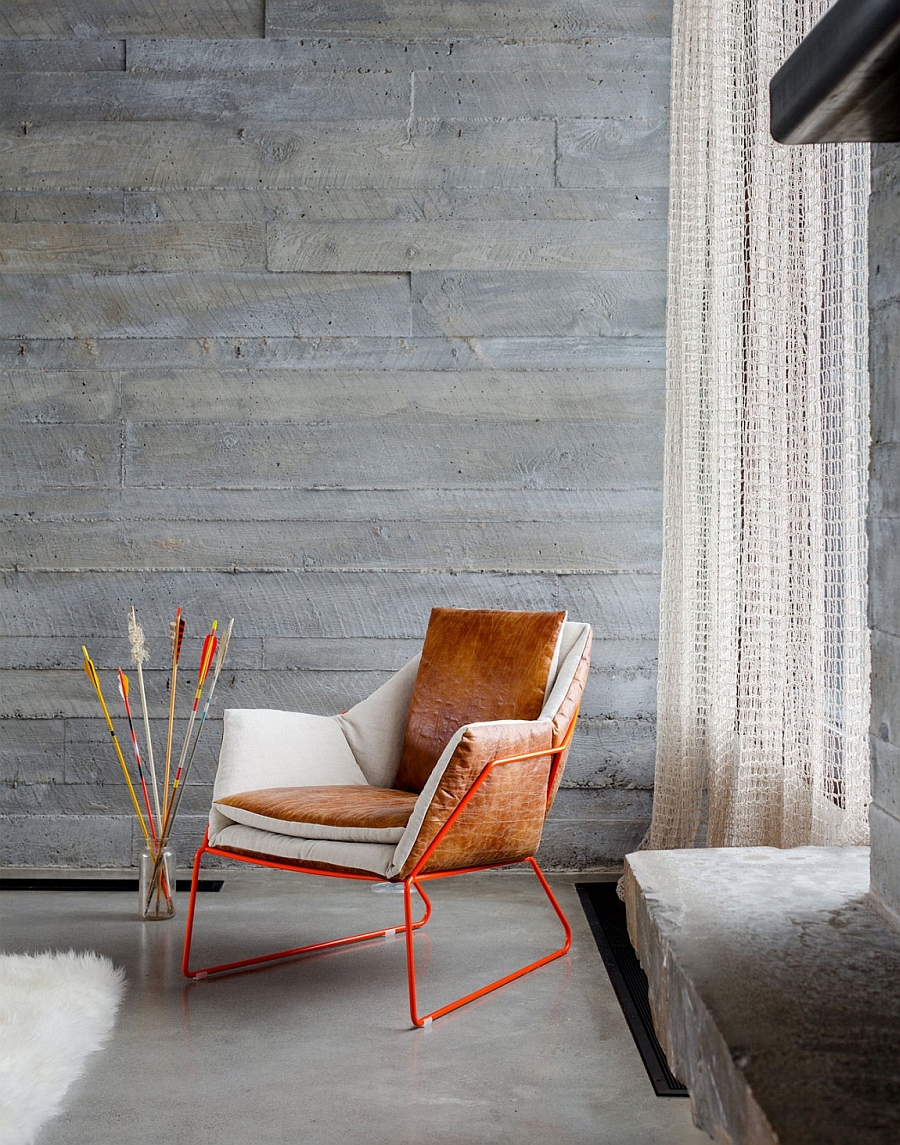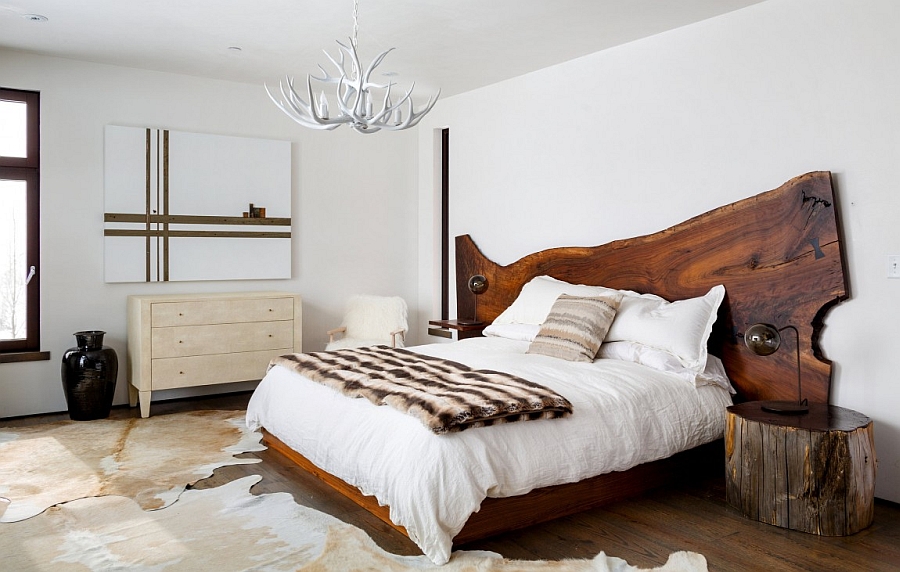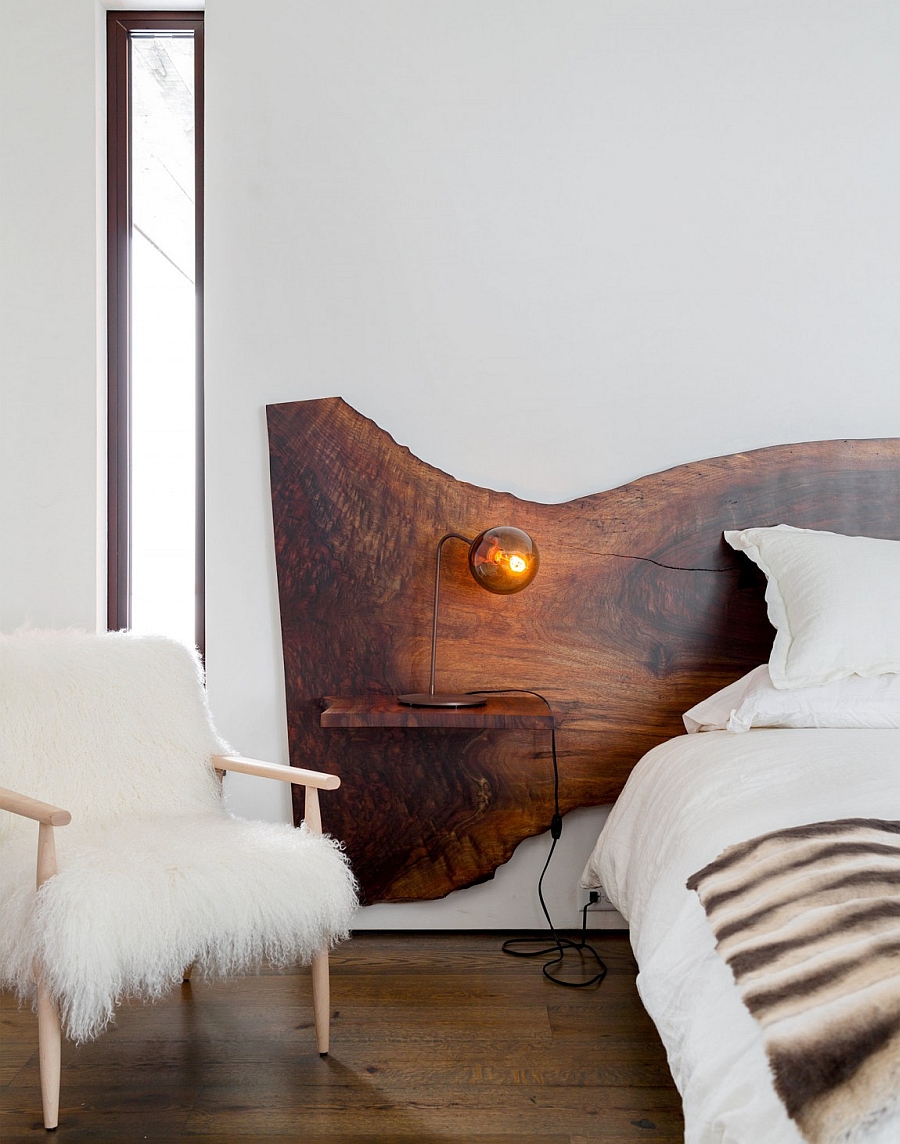 A contemporary kitchen, spacious dining room, relaxing bedroom and modern bathrooms in white complete the home. Allowing its residents to escape the big city rush and to take refuge in the stunning ski slopes of Jackson Hole, this is a vacation home for those who love the open outdoors!