Nestled at the base of the Shawangunk Mountains in Ulster County, New York, A House in the Woods brings together a dramatic façade and a minimalist interior to showcase a truly exceptional and remarkable retreat. Designed by William Reue Architecture, the stunning residence is draped in a cloak of natural goodness that changes its color from green to white each winter. Making the scenery outside an integral part of the interior, large glass widows offer unabated framed views, while top-notch insulation keeps you warm and snug.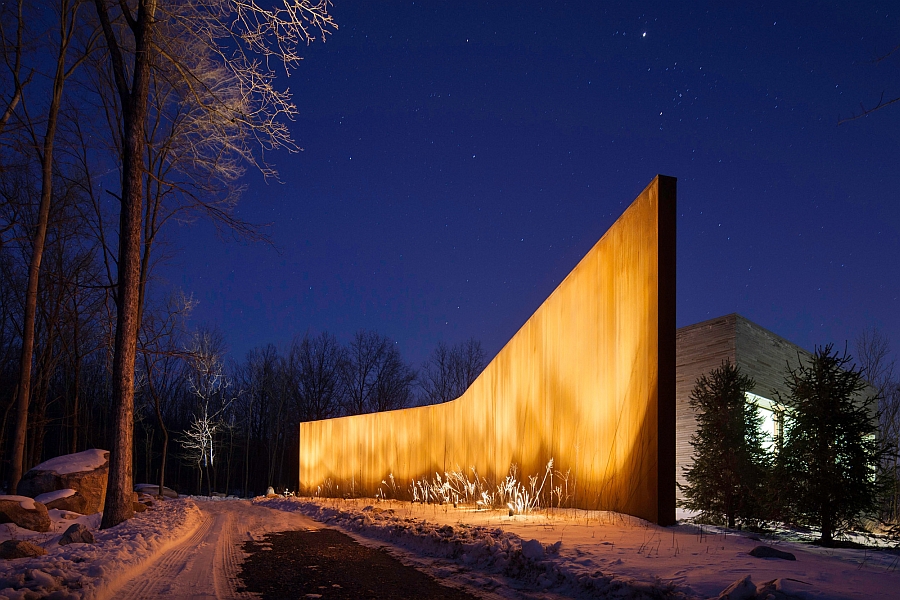 An imposing and sculptural wall made out of Cor-Ten weathering steel is the most prominent feature of the house and gives it a sense of uniqueness and extravagance. Apart from the visual impact that it creates, the wall helps in shielding the house from chilly winds and snowfall in the winter and offers a definitive direction to the entire residence. A small, private entryway next to a series of Norway spruces leads into the pristine white living area. The kitchen, dining room and the living space are all housed in an open floor plan, while an elegant master bedroom and bath occupy the adjacent space.
The decor is kept sleek, urbane and luxurious, while sustainable features like a geothermal heating system, an energy recovery ventilator and an extensive rainwater harvesting system give the home its green credentials. Built mainly from locally sourced materials, the home features Structural Insulated Panels and quadruple-pane windows that make it as energy-efficient as possible. Flanked by three guest rooms on one side and a garage on the other, this is a truly captivating retreat in the woods!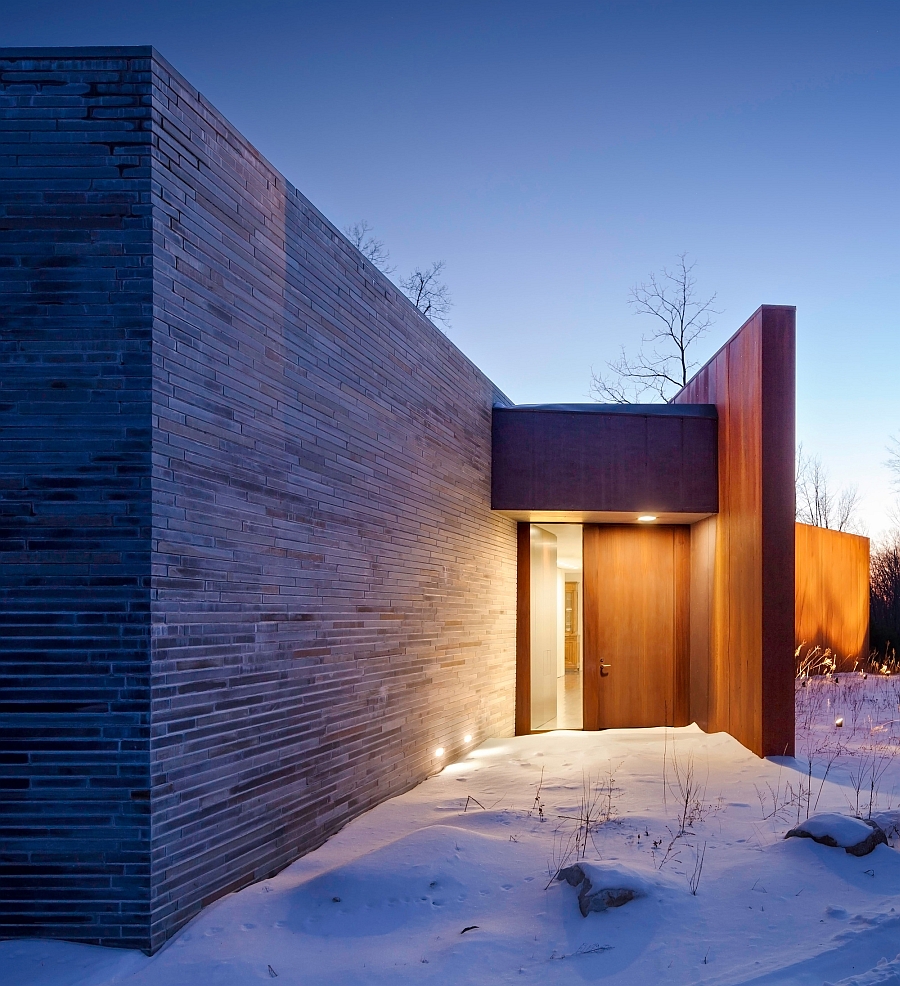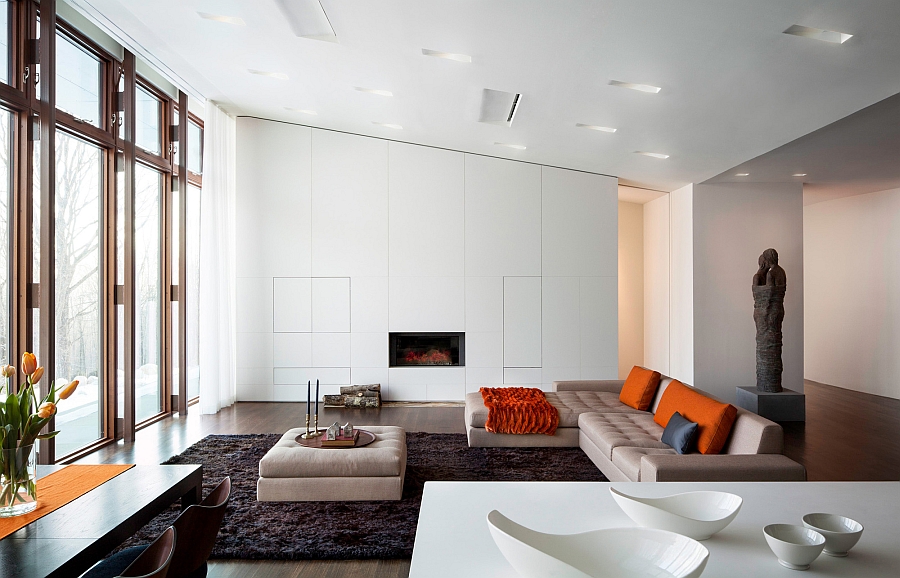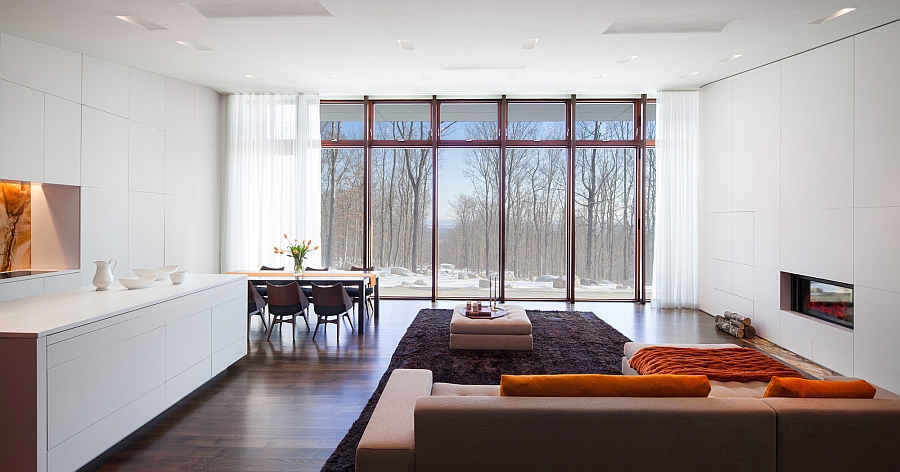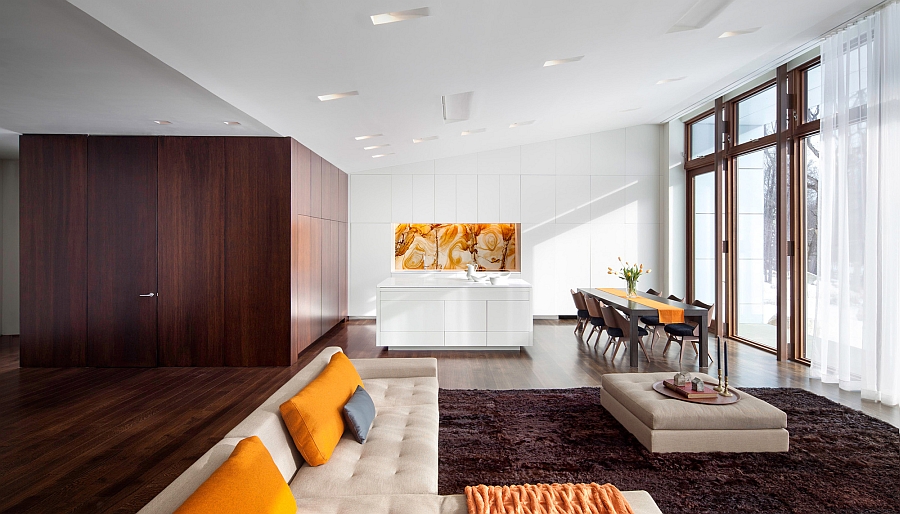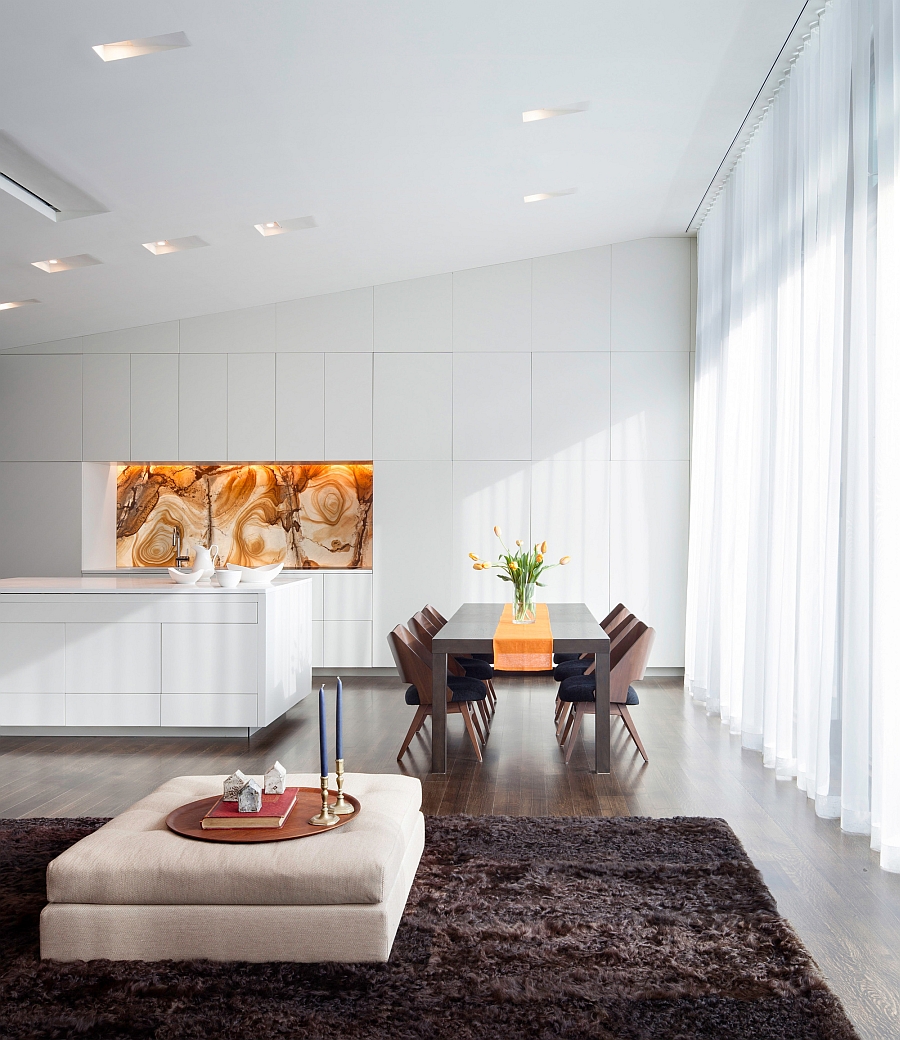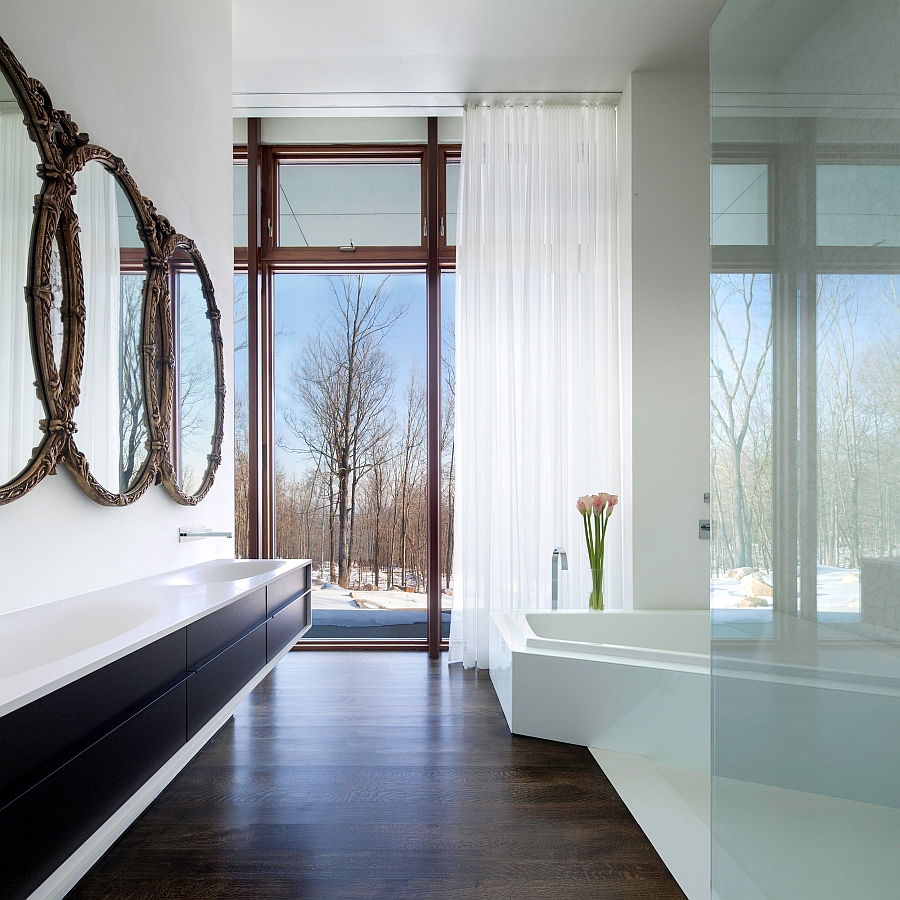 A House in the Woods was selected for the 2013 High Honors Design Award by AIA Westchester Hudson Valley and featured in Architectural Record as House of the Month for March 2014. With a HERS Index of 44, A House in the Woods is over 55% more energy efficient than a typical new home. The project was certified LEED-Silver in February 2013.