So March 21st was the official first day of Spring, but where I live it's still very much Winter! I felt like I needed some brightening and cheering up, and since I can't go outside to garden and I have a bit of a black thumb, I decided to go for some faux plants to fool me into thinking Mother Nature has a place in my home! Let's get this flower party started, people!
Pink Flowers
Pink peonies are my go-to happy flower, and they are sure to always always put a smile on my face. How can you not love this fluffy, perfect flower? I love that this faux arrangement mixes flowers in full bloom with smaller buds for a natural look. [Via Inside Avenue]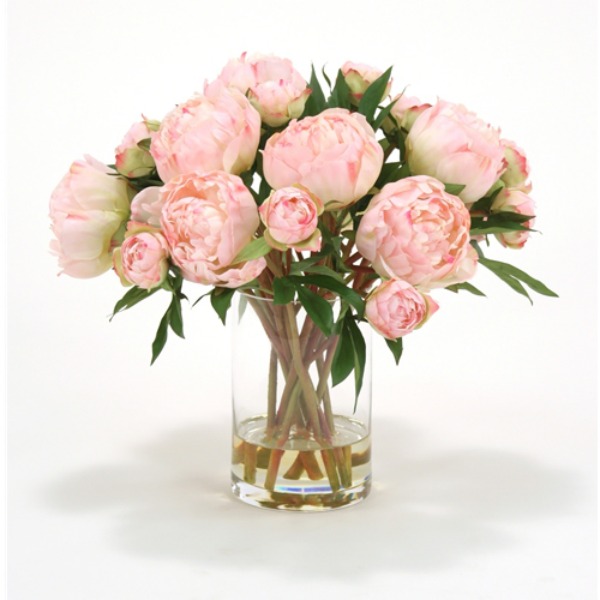 This sweet little arrangement is small but mighty. The statement that the large pink blooms make is really great! In case you're wondering, that is not water in the vase. There's a liquid you can purchase at craft stores that you heat up, add faux flowers to, and when it cools you have "solid water." I have used it myself in a tulip arrangement and it's so great! [Via Neiman Marcus]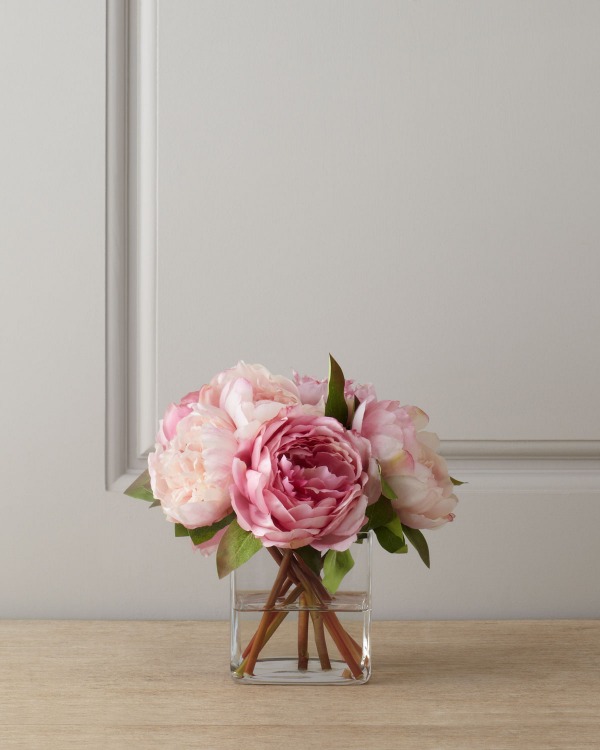 Massive and peachy perfection. I love that there's a hint of a darker pink in the buds of this arrangement, but it's otherwise very peachy with tones of blush. It's definitely very Springtime, and the fullness of the arrangement makes it look very rich! [Via Inside Avenue]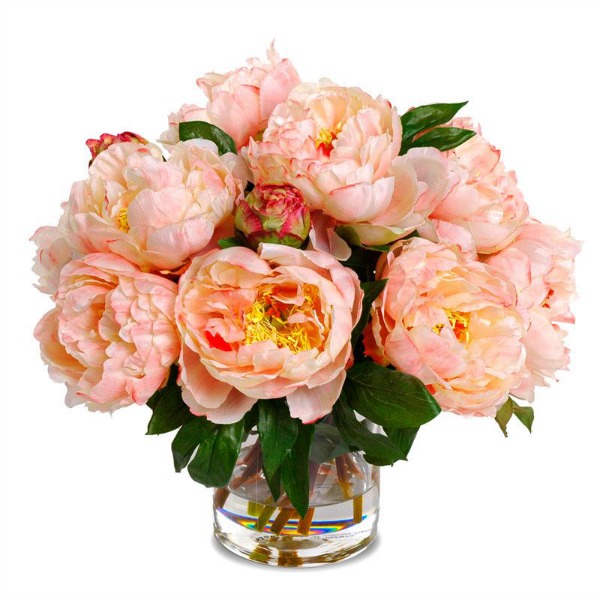 Faux Greenery
How amazing is this palm tree? I would never be able to keep this alive, but with a fabulous faux version like this one, it's ok! I love how low maintenance this is and the impact that it makes in a home. Incorporating touches of nature is such a wonderful way to bring life into your home, even if the nature isn't actually living! [Via Horchow]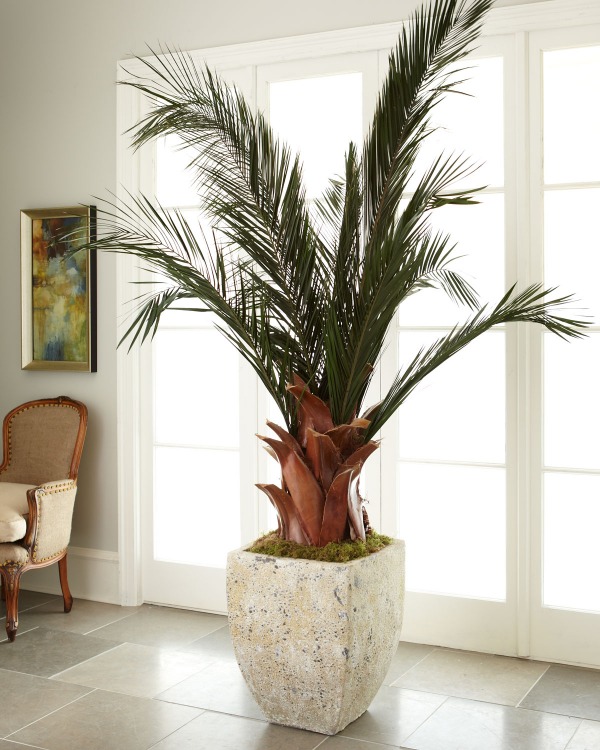 For those who may not be prepared to bring a fully grown tree into their homes, smaller versions of faux tropical plants are a great option. I love ferns, and these are ideal for sprucing up a windowsill! Seeing some green as you look out a window that maybe doesn't have any green beyond the glass panes can be a good reminder that Spring IS coming! [Via Posh House Original]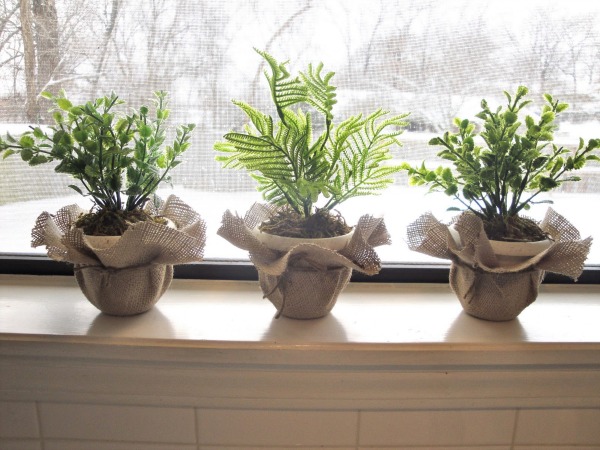 Succulents are everywhere these days, and in this case you can have your cake and eat it, too. Literally! You guys, these are cupcakes! Aren't they amazing? You can get faux flowers that are edible. I think these would be way too adorable as part of a table setting with each guest getting their own "pot." [Via Alana Jones-Mann]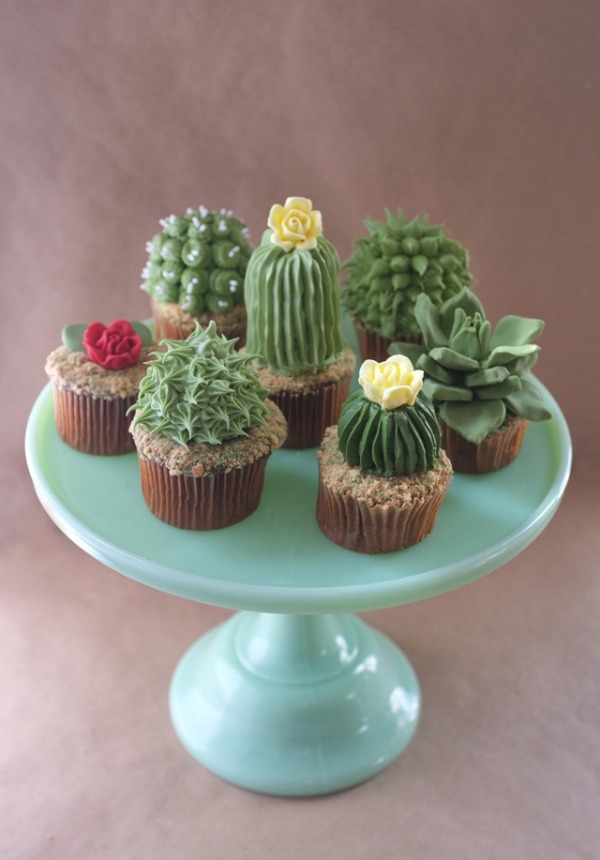 Branching Out
Sweet magnolias! These make it look like Spring is literally blooming indoors, and I'm loving the touch of having river rocks in the vase with the branches. They look so real, you almost expect them to start blooming! Imagine what a gorgeous centerpiece this would be on your dining room table!? [Via Horchow]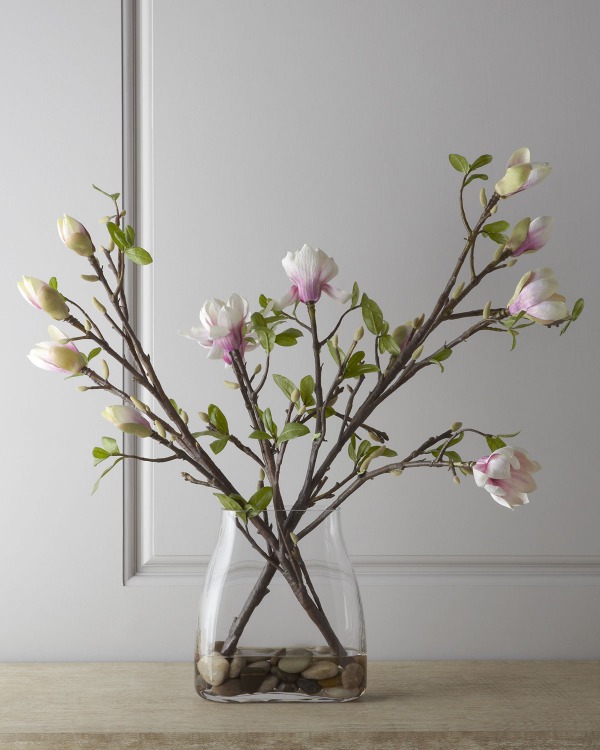 This branch may have at one point actually been living, but it is no longer. The faux here is in the tiny blooms, which are roses made out of paper. Yes, you read that correctly… paper! This was made as a centerpiece, but it would be great in a corner of a room that needs a little extra attention. [Via Lia Griffith]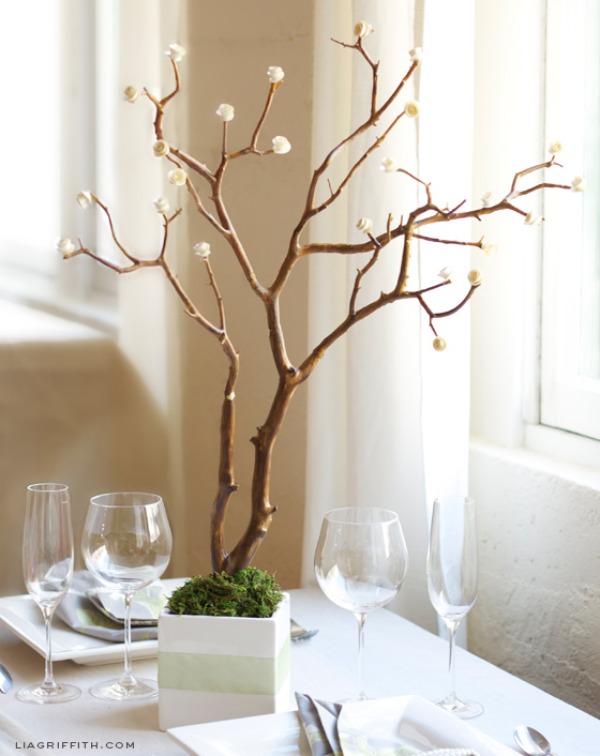 White Beauties
Hydrangeas and peonies – is there anything else quite as Spring-like as these two flowers together? There are some roses in this mix, and all of the flowers blend into one another so beautifully to create this mish-mash of white with hints of pink. I would love this on my bedside table to wake up to every morning! [Via Neiman Marcus]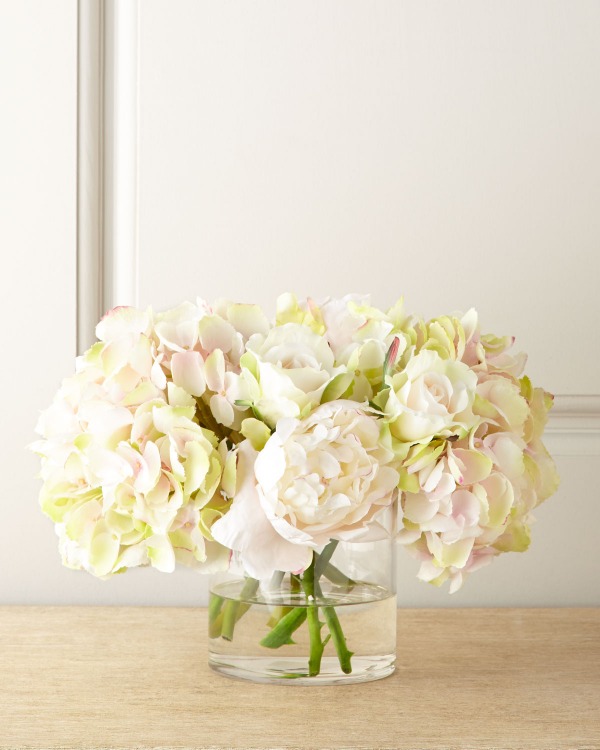 Bulb flowers are another way to force Spring to arrive earlier in your home. I love that these are faux, but have such an element of reality because of the bulbs we can see in their tiny vases. These white tulips are so stunning and look amazing as a collection. [Via Horchow]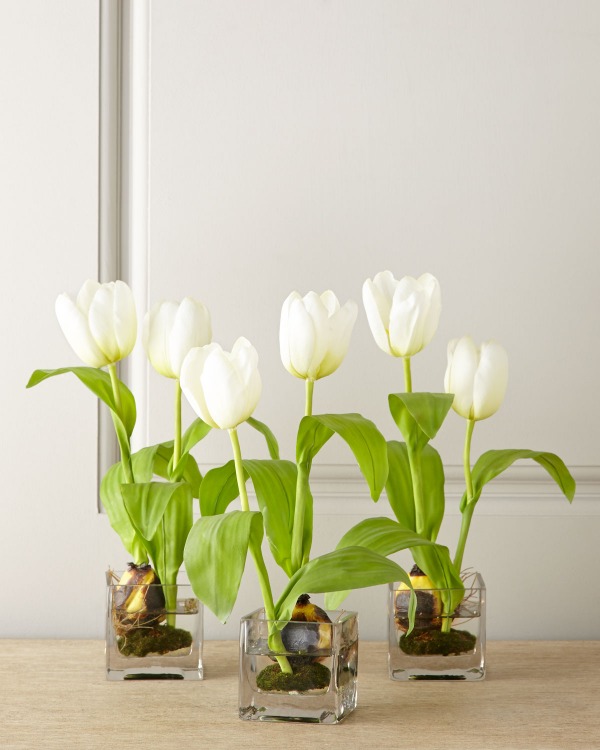 More hydrangeas! This arrangement brings a cheerful and light mood to a kitchen countertop. Where you might be used to handling dirty dishes, you can now daydream about warm weather. [Via The Enchanted Home]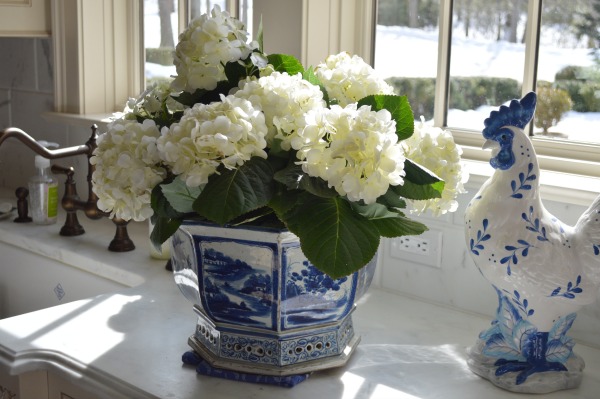 I know it's hard to believe these are faux, but it's true! I hope this makes you look a little differently at the faux blooms you might come across the next time you're out shopping for decor items for your home!