One of today's most popular DIY project supplies is contact paper. Have you come across any DIY projects featuring this wonder material? The benefits: it's inexpensive, it can easily be removed, and the creative possibilities are endless. I have to admit–contact paper is one of my current obsessions. I used it to design and craft the gift wrap featured in this post. And the marble tile art featured in this post. These projects were so affordable and enjoyable, I'm now on the hunt for more crafty contact paper fun!
Today we take a look at 12 DIY projects featuring contact paper, from clever ideas for decking your walls to small statements that will make your parties a hit. Stay tuned for my next DIY project featuring contact paper later this month! In the meantime, enjoy these fun and easy ideas for your interior…
Contact Paper DIY Projects for Walls and Doors
Let's start with our surroundings–the walls! If you're renting your home (or if you simply change your mind more often than not), contact paper is the perfect solution for adding style to your interior. For example, if your kitchen tile is less than you'd hoped but a remodel isn't possible, try covering them with contact paper squares in metallic silver. This Contact Paper Tile Backsplash DIY is from Mox & Fodder: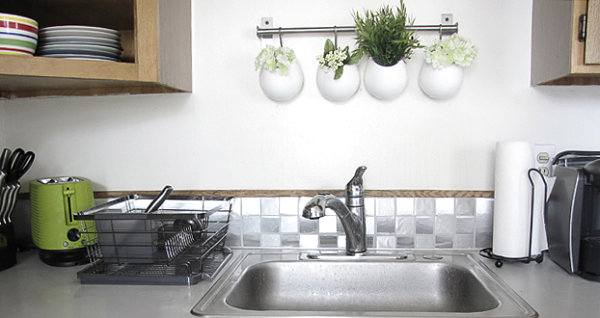 Interested in creating a wall mural but not sure if you want to get a can of paint involved? Check out this Triangle Wall Design from Joanna Lynne Smith of Blue Cactus Styling. Easy, removable and super stylish (especially since it reflects today's triangle trend), this innovative project is attainable with some gold contact paper and a little bit of DIY energy. [via Brit + Co.]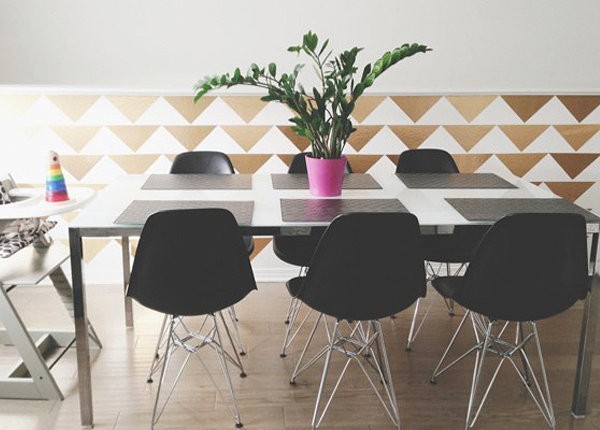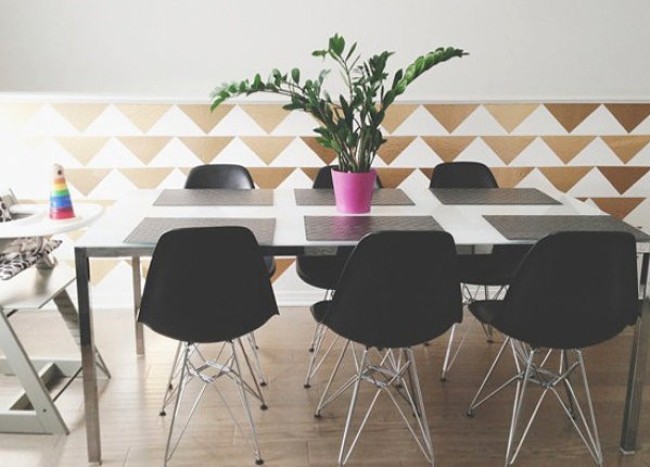 Speaking of gold contact paper, why not use it to embellish the back of a door in your home? That's what blogger Joy Cho did in her colorful studio. Diagonal stripes take center stage in this edgy design. Check out all the DIY details at Oh Joy!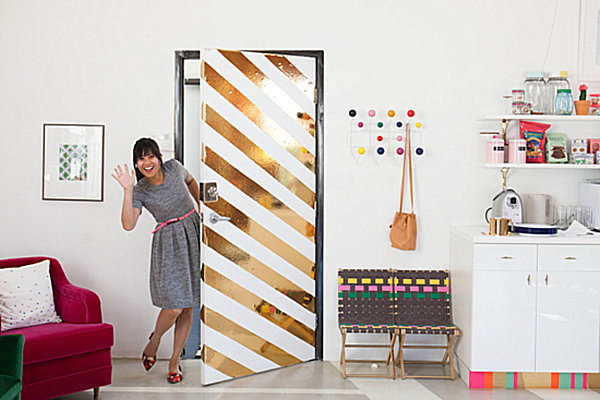 Not sure you have time for a DIY project that covers your walls and door? Try embellishing a mirror that leans against the wall for a similar effect. The contact paper mirror project below is an innovative way to add modern style to your interior. The best part: when you get tired of the design, you can easily replace it with a new one! More details at This Little Street: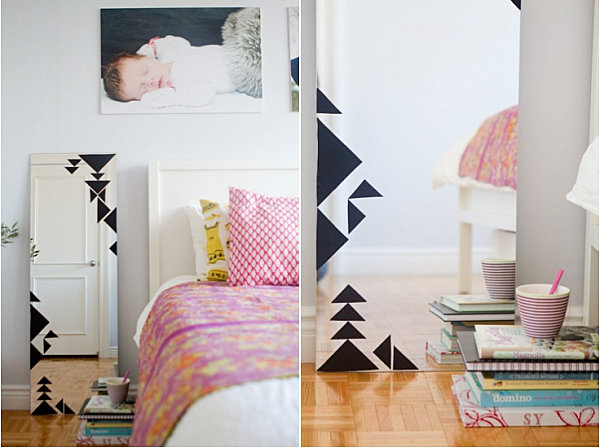 Contact Paper Furniture Projects
We now move on to furniture, which can always benefit from a little bit of makeover fun. One thing I sometimes hear from my friends who are expecting is that they love DIY projects but don't want to be around a lot of paint fumes while they're pregnant. That's what makes contact paper so fabulous! You don't have to mess with primer, paint or sealer. This DIY marble coffee table project from Livet Hemma (featured on Poppytalk) is an elegant way to embellish an IKEA table, or any table for that matter!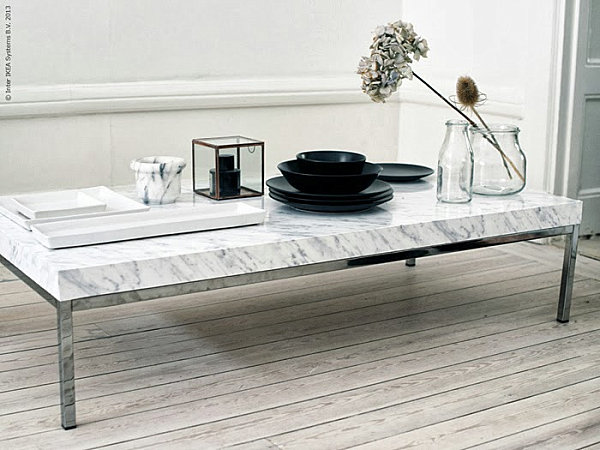 Wood grain patterns always add a modern touch to the surfaces they enhance. Which is why this DIY design idea is so striking. To create contrast on a dresser, use wood grain-patterned contact paper to cover the outside of each drawer. You can even switch out the hardware for a bigger impact, as shown below in a project designed by Little Lovelies: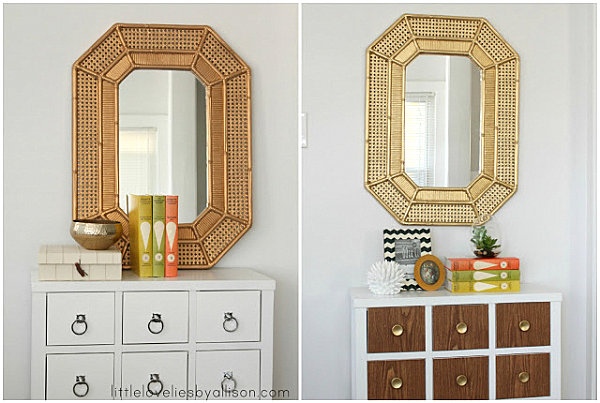 For a slightly more ornate twist, try adding designs cut from wood grain contact paper to the surface of a chest of drawers. You can always paint the dresser first. I'm loving the vibrant red of the furnishing in the next featured image! Check out all the DIY fun at Fine Diving.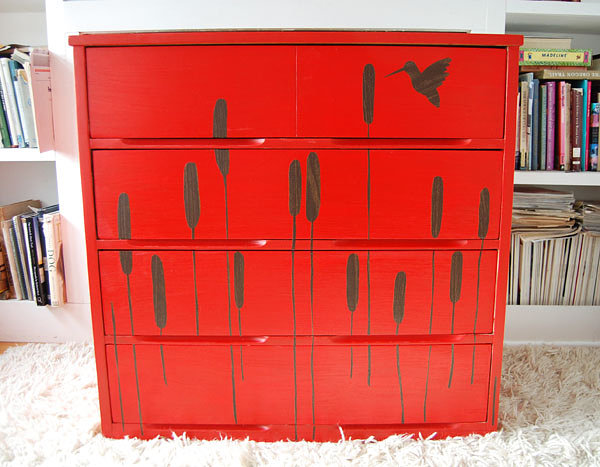 How cool is this contact paper design on the wooden headboard below?! Once again, we have a clever use of wood grain contact paper, this time contrasted with bright royal blue.The chevron pattern seems to jump off the headboard in a colorful 3-D design. For more details, head on over to Decorator in a Box.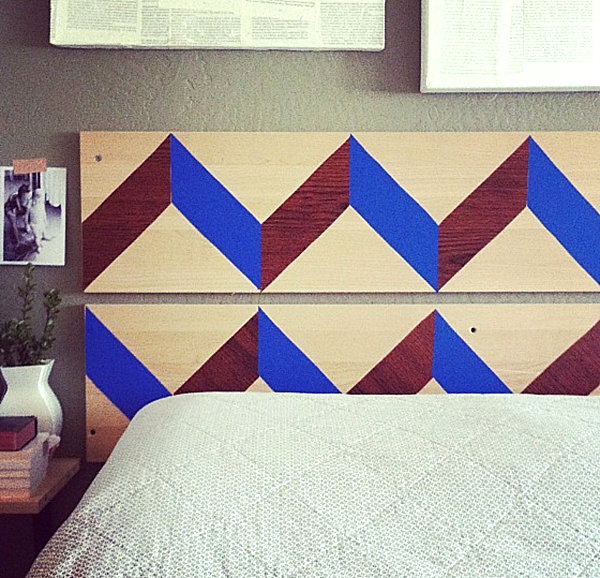 Contact Paper Party Supplies
We end with a quartet of contact paper DIY ideas for your next party. Did you know that you can buy chalkboard contact paper?! Yes, the kind you write on! Jazz up your next wine and cheese party with a couple of contact paper embellishment ideas from Tablespoon. Create a contact paper runner filled with food pairing tips, and then cut out little squares and stick them to your wine glasses so your guests can write their initials on their goblets!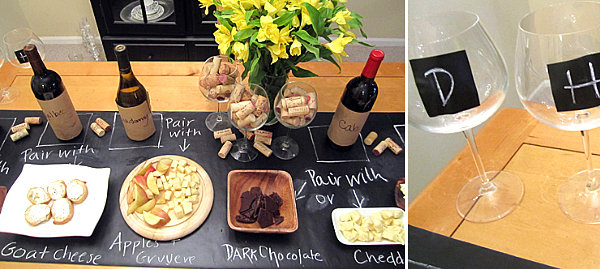 You've probably noticed that banners and bunting are everywhere when it comes to festive decor. But this project idea is a bit different…in part because of the vintage floral pattern. And also because it was crafted from contact paper, making this an easy, no-sew, no-glue solution for your next fete! Check out all the details at The Sweetest Occasion.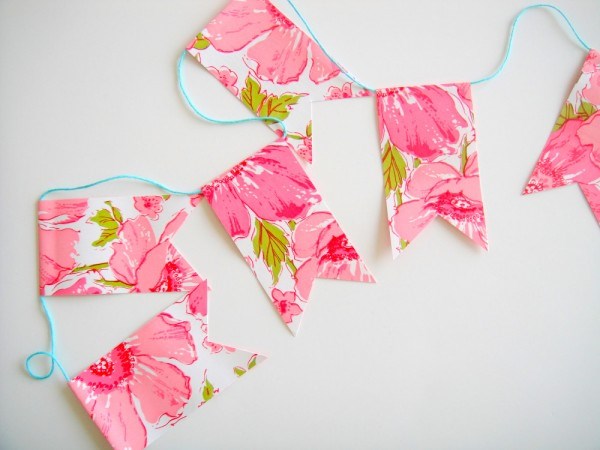 In the same tutorial above, The Sweetest Occasion uses the floral contact paper to make cute flag-style drink stirrers. A great concept, right?! While the stirrers shown below are actually made of washi tape, we love the idea of using leftover contact paper, especially since contact paper comes in many patterns that may not be available in washi tape designs. Of course, washi tape works well too, and it's the perfect size for this project! [from A House in the Hills]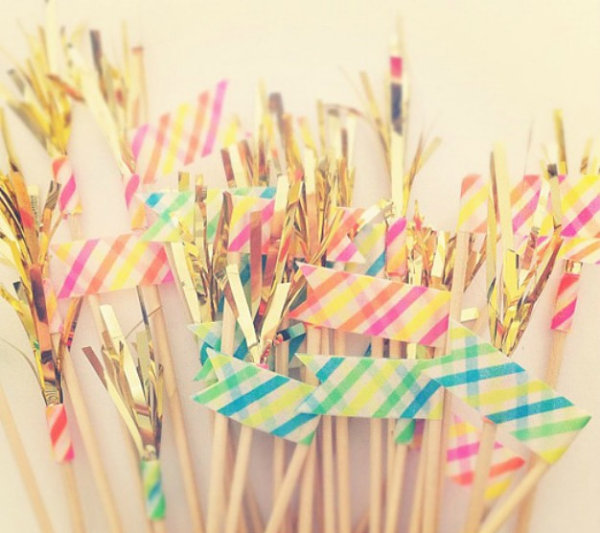 Today's final DIY idea involves crafting giant party hats to create a centerpiece that's decorated with contact paper designs. Of course, you could also use contact paper to embellish store-bought party hats that your guests will wear. A fun touch that will personalize your party! [from Creative Jewish Mom]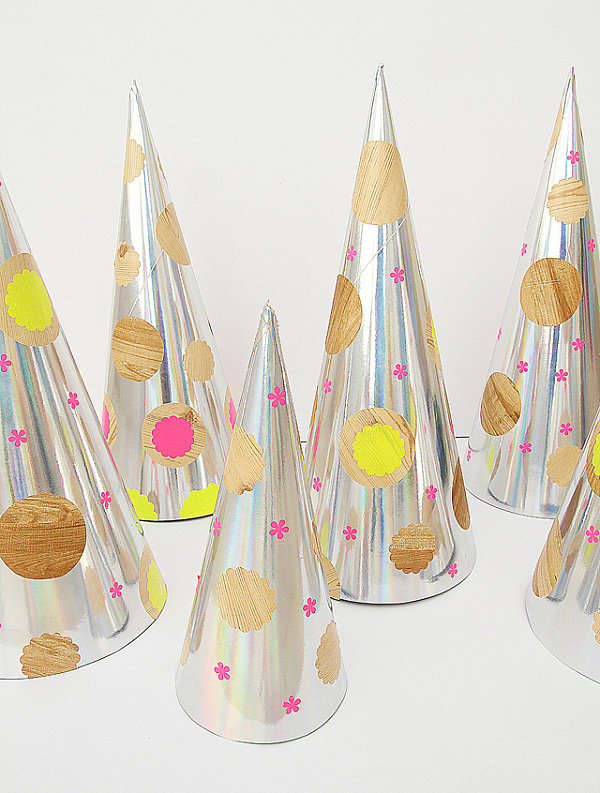 I don't know about you, but my head is buzzing with ideas for my next contact paper DIY project. In fact, I'm currently working on two sets of wall art using contact paper with patterns such as marble and granite. What about you?! Share your DIY ideas below…