Contemporary diners and restaurants are quickly turning toward design and architecture to achieve a sense of individuality and style that appeals to their customers. The cookie-cutter model of repetitive chains of cafes that all look the same is a trend that is thankfully going away slowly, but surely. Located in the iconic city of Melbourne, Australia, the new Rozzi's Italian Canteen created by Mim Design is a perfect example of design enhancing the appeal of a beautiful and exquisite restaurant.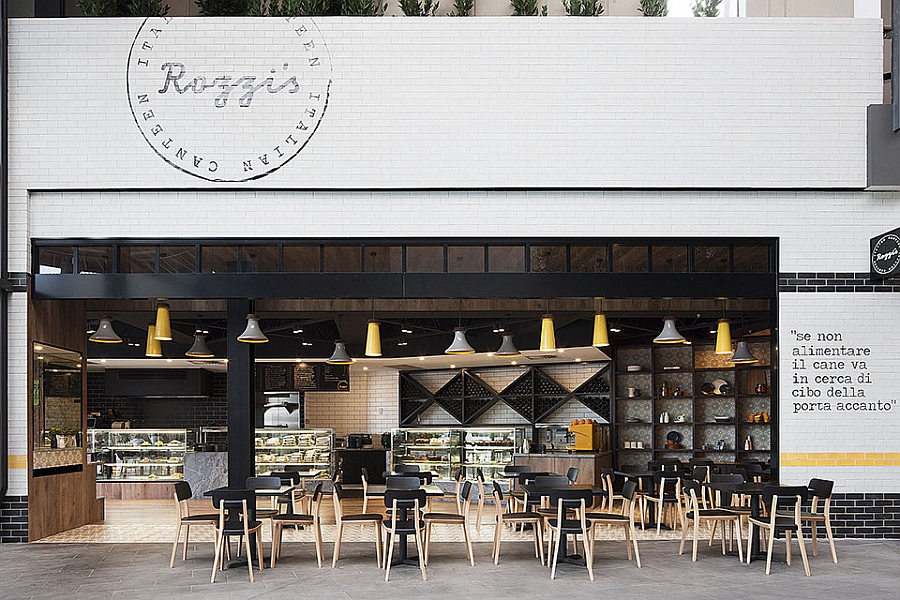 Designed to reflect the true authentic Italian style of Rozzi's, the home-style kitchen environment of the space coupled with the wonderful use of color makes it a perfect getaway in a city where the rush never seems to end! Creating a soothing atmosphere with the use of cool greys and tranquil blues, the entire canteen is all about staying true to its Italian roots while adapting to the needs of a modern Aussie city. Custom-crafted concrete tiles and apt timber floors add to the comforting vibe of the space, and the traditional kitchen mood is accentuated using a series of pendants shaped from original Italian wine carafes and oil bottles.
The flowery patterns on the wall tiles along the shelves and the bold yet lovely exterior add to the inherent European overtones of the design. Elegant and charming, the design complements the delectable cuisine on offer, while the bright splashes of yellow cheer you up instantly!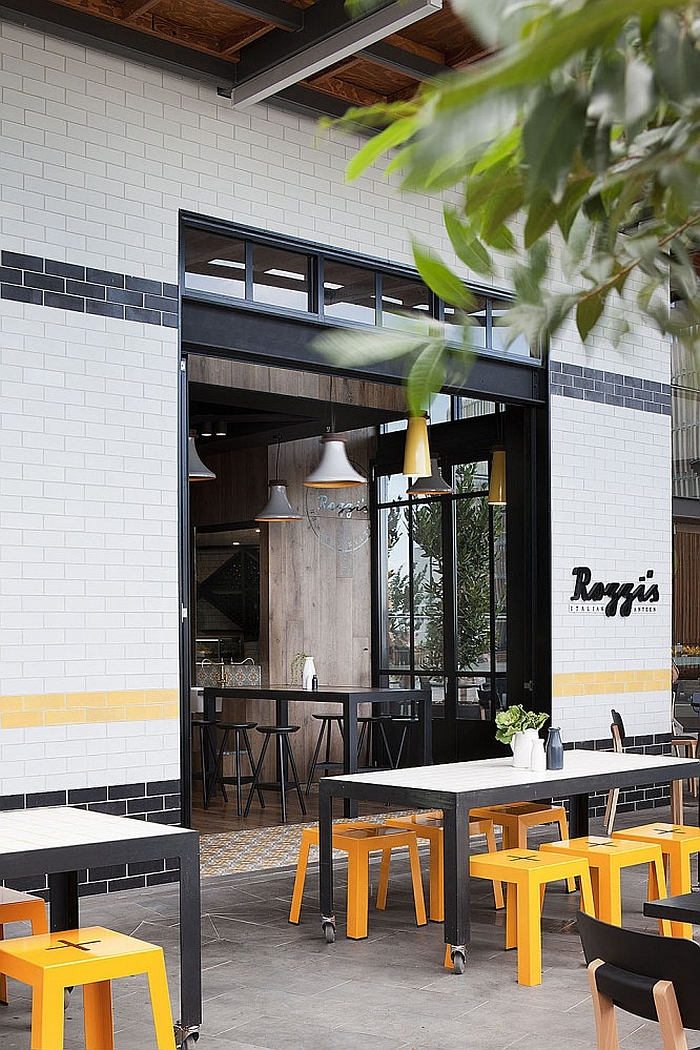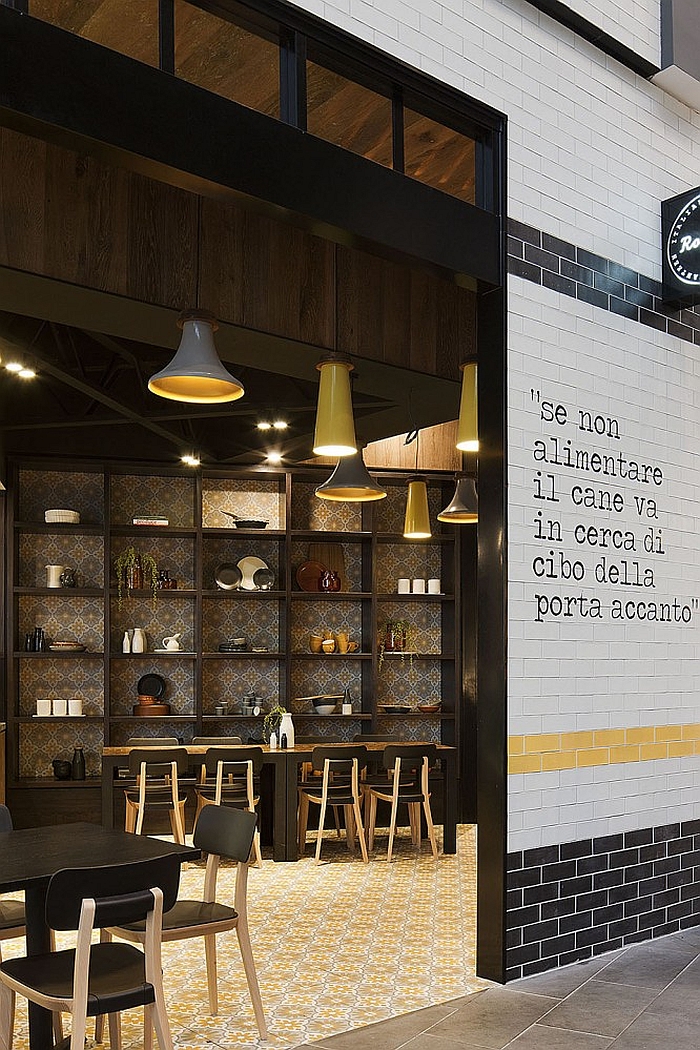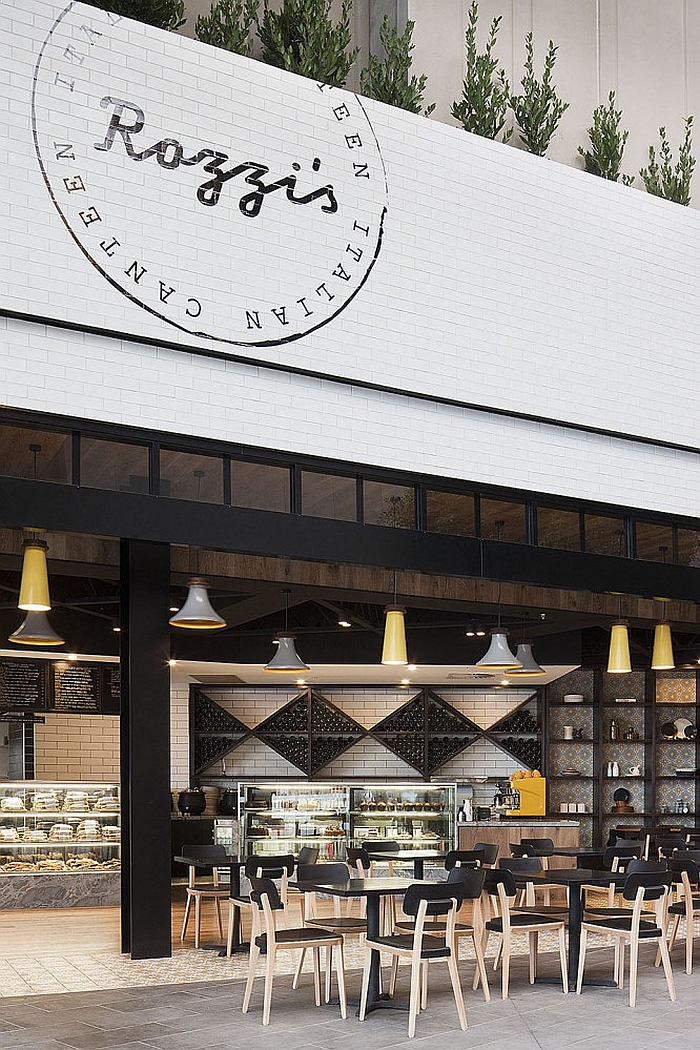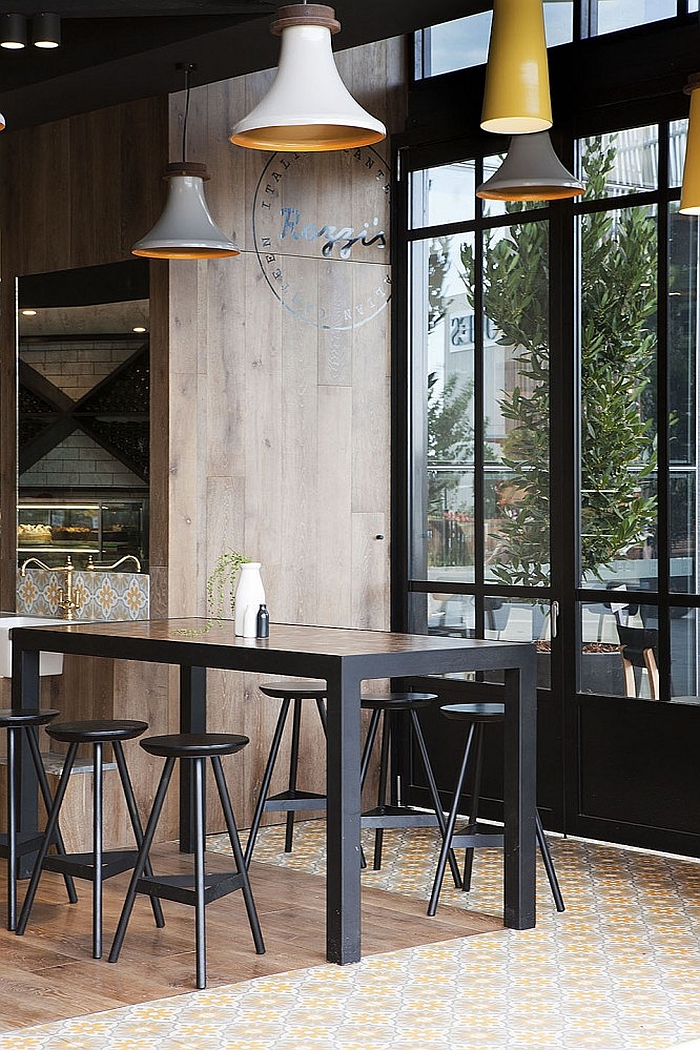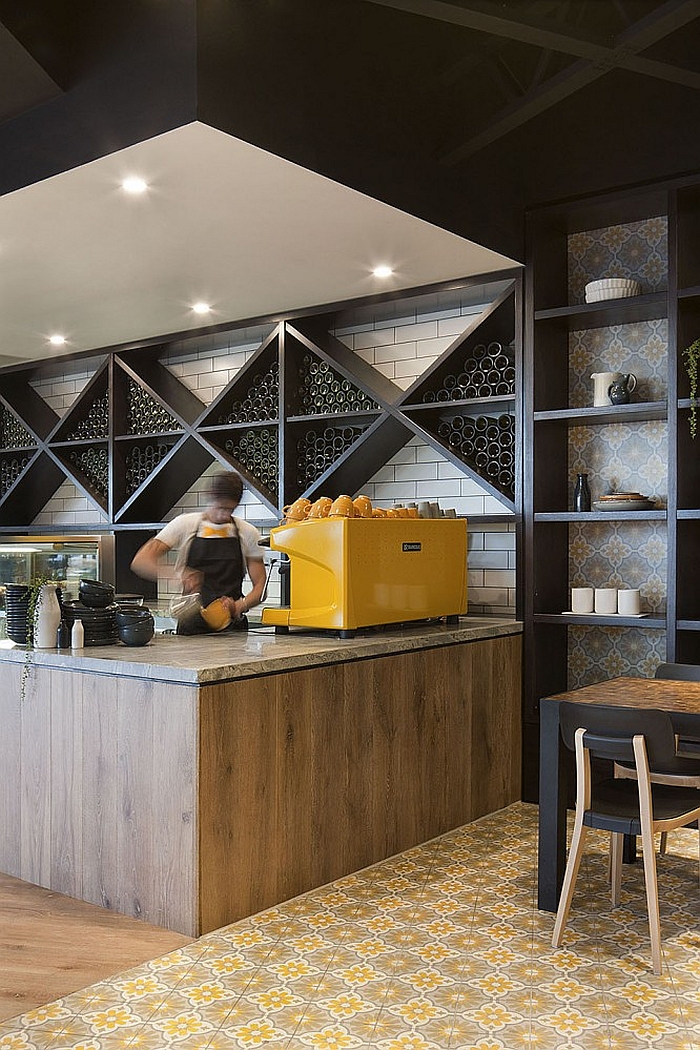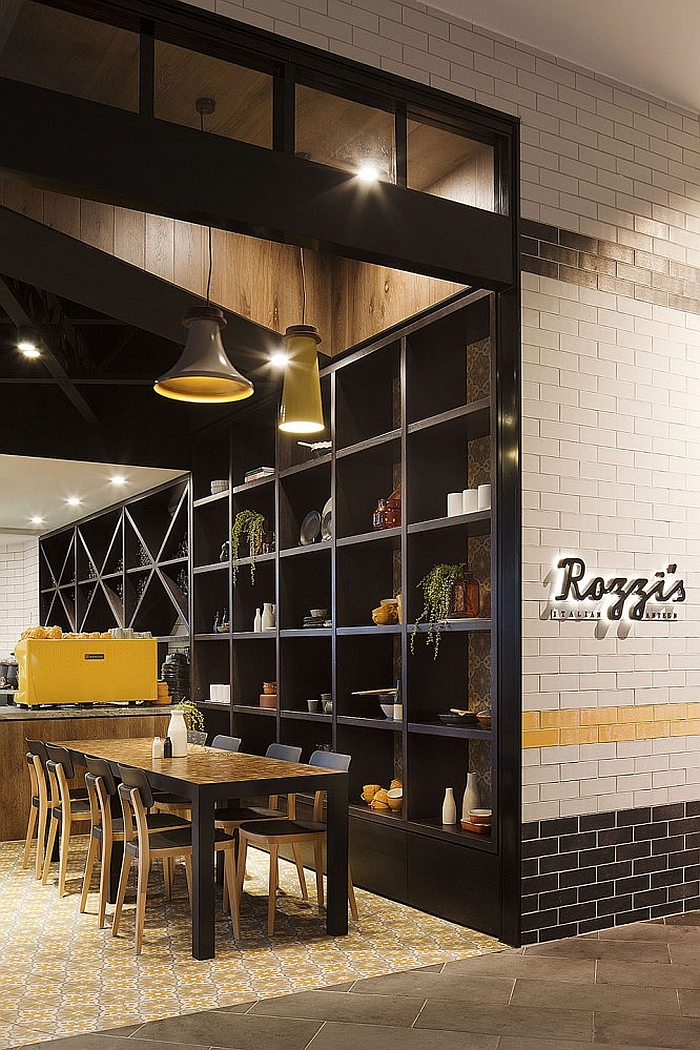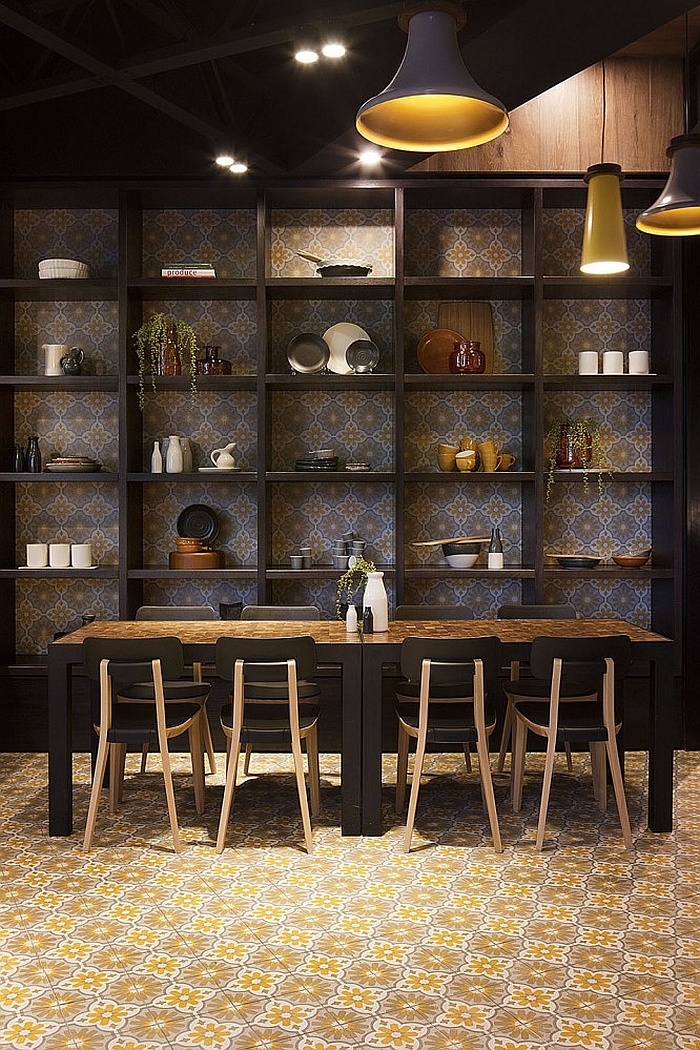 Rozzi's Italian Canteen reflects the heart and soul of Italian style food, showcased in a friendly, home-style kitchen environment. The brief from our Rozzi's client was to create an interior that reflected the menu and the modern authentic product used throughout.