There is absolutely no doubting the fact that homeowners are increasingly becoming interested in making the view outside an integral, and at times pivotal, part of their home's design. Located in the exclusive neighborhood of Dover Heights in Sydney and overlooking the surfing paradise that is Bondi Beach, this fabulous kitchen is all about integrating smart space-saving solutions with sleek, contemporary design that is simply exquisite. Serving the needs of a modern family comprised of two adults and two teenage girls, the elegant space crafted by Minosa Design acts as the heart of a unique home that features two levels above ground and four floors below!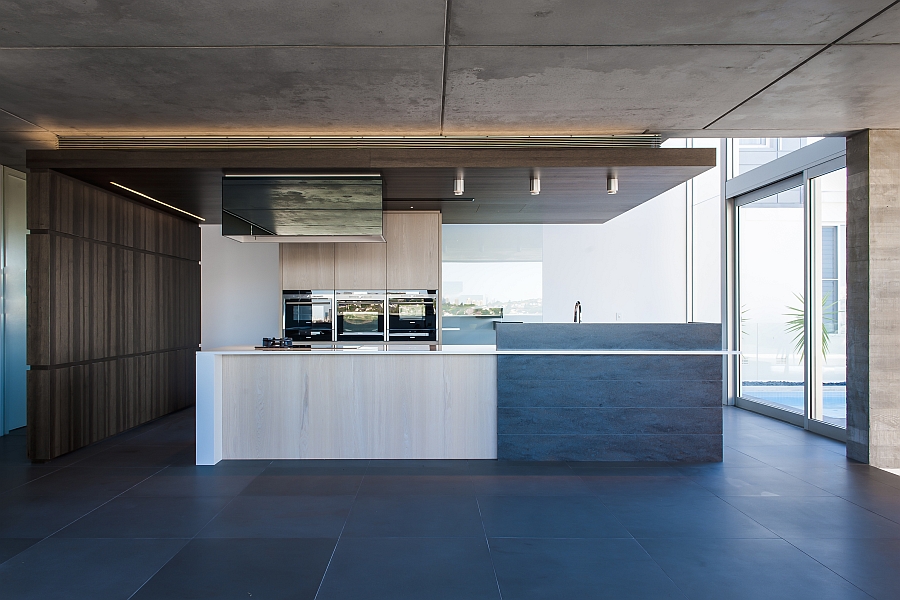 While the design of the kitchen looks deceptively simple on the outside, there were many design challenges that were overcome using clever additions and several concealed units. For starters, the homeowners wanted to ensure that the 270-degree view of the beach from the kitchen was left undisturbed. To accommodate this, large floor-to-ceiling glass walls were used, while the air conditioning units were carefully hidden away in a credenza to cater to the cooling needs. An open floor plan was adopted to further ensure that the view outside became an integral part of the interior.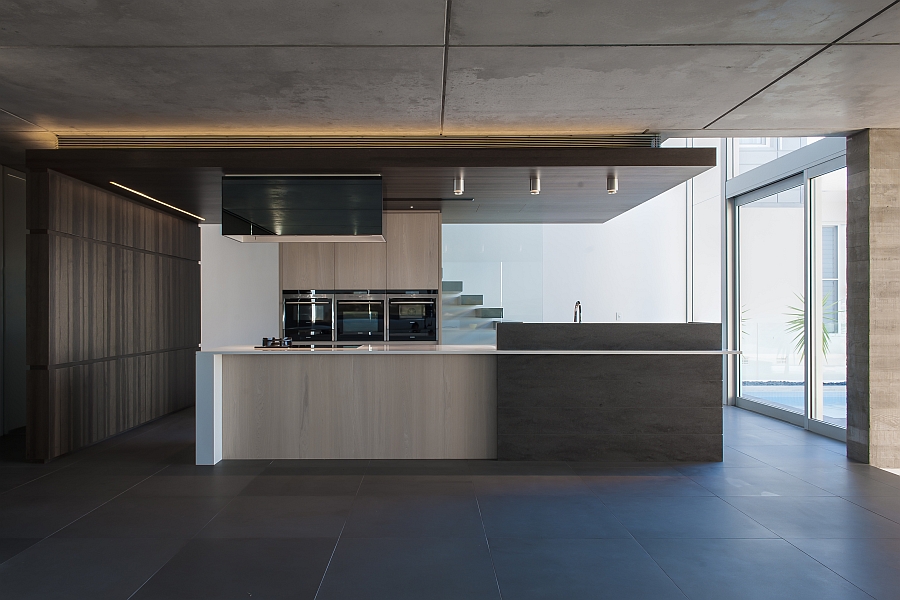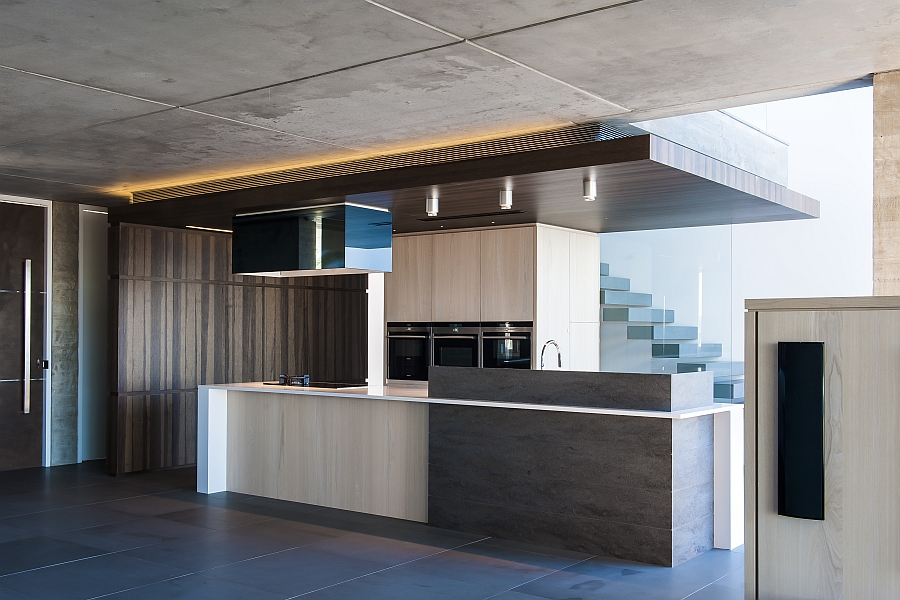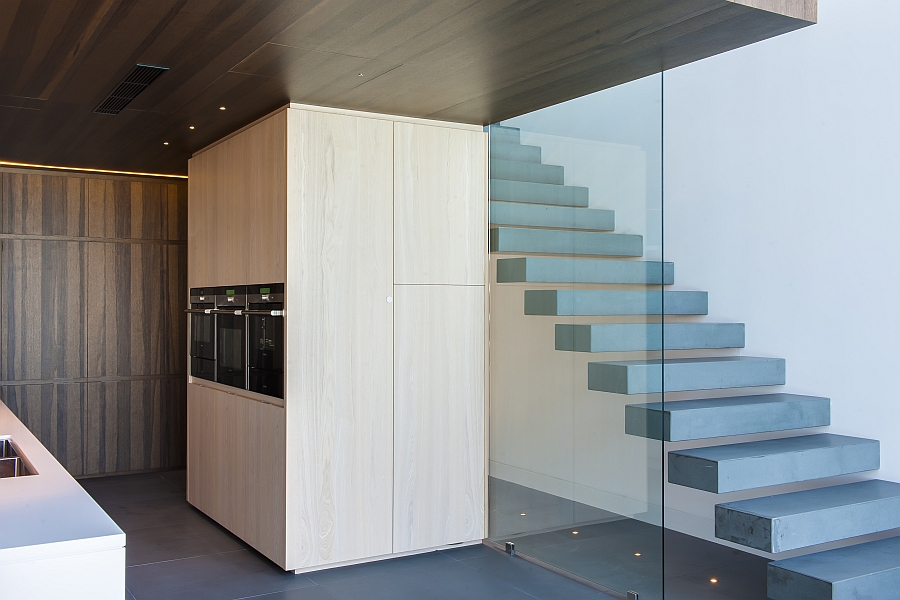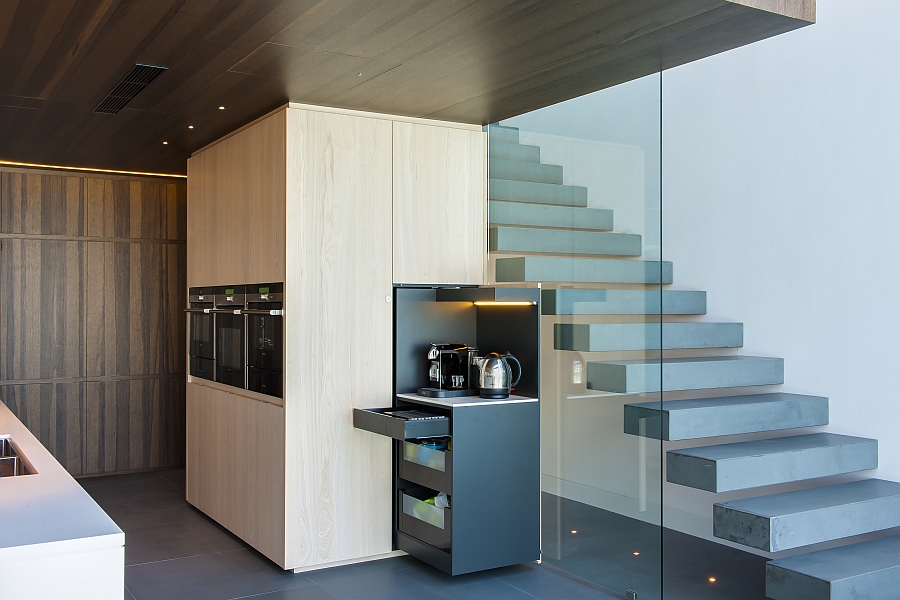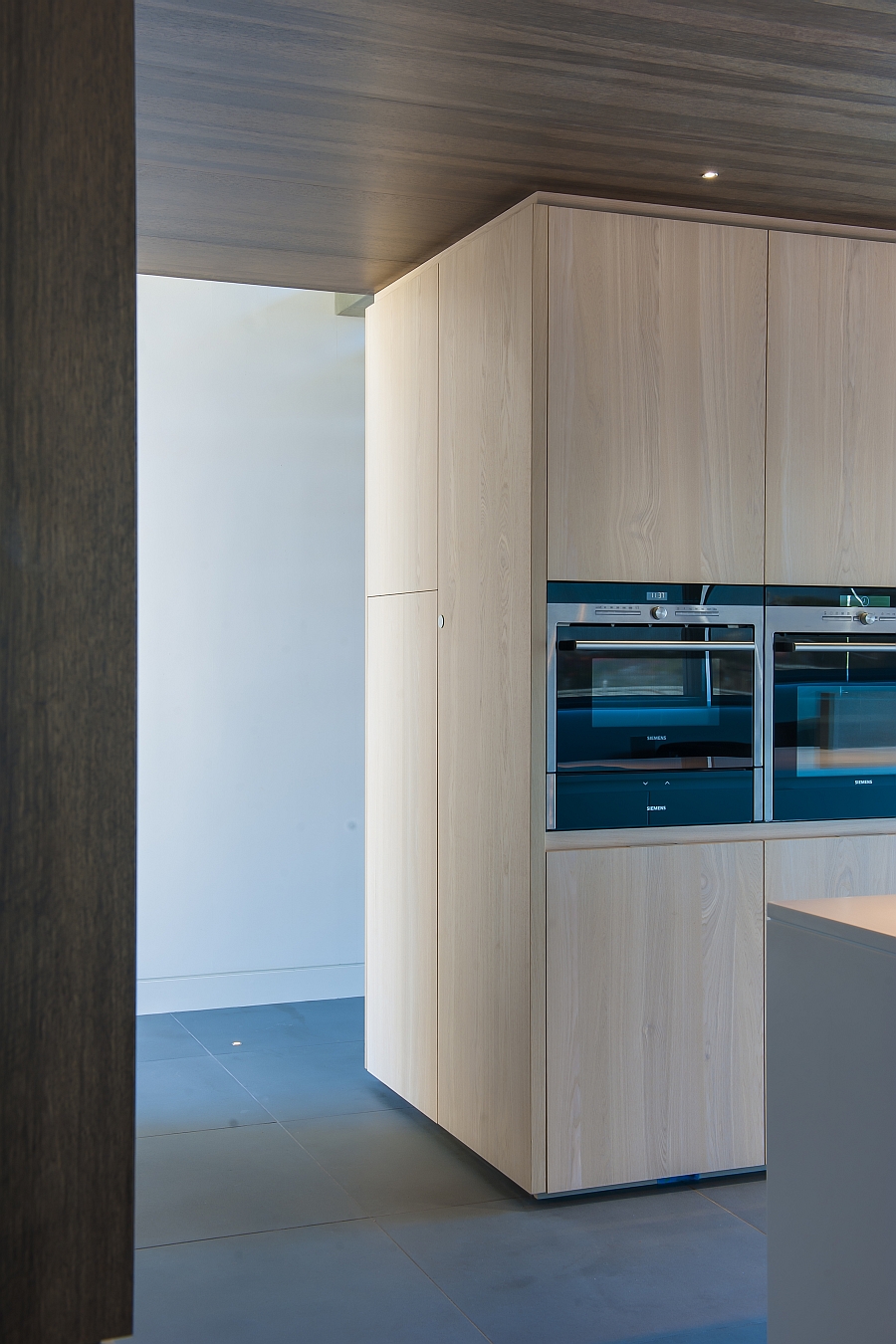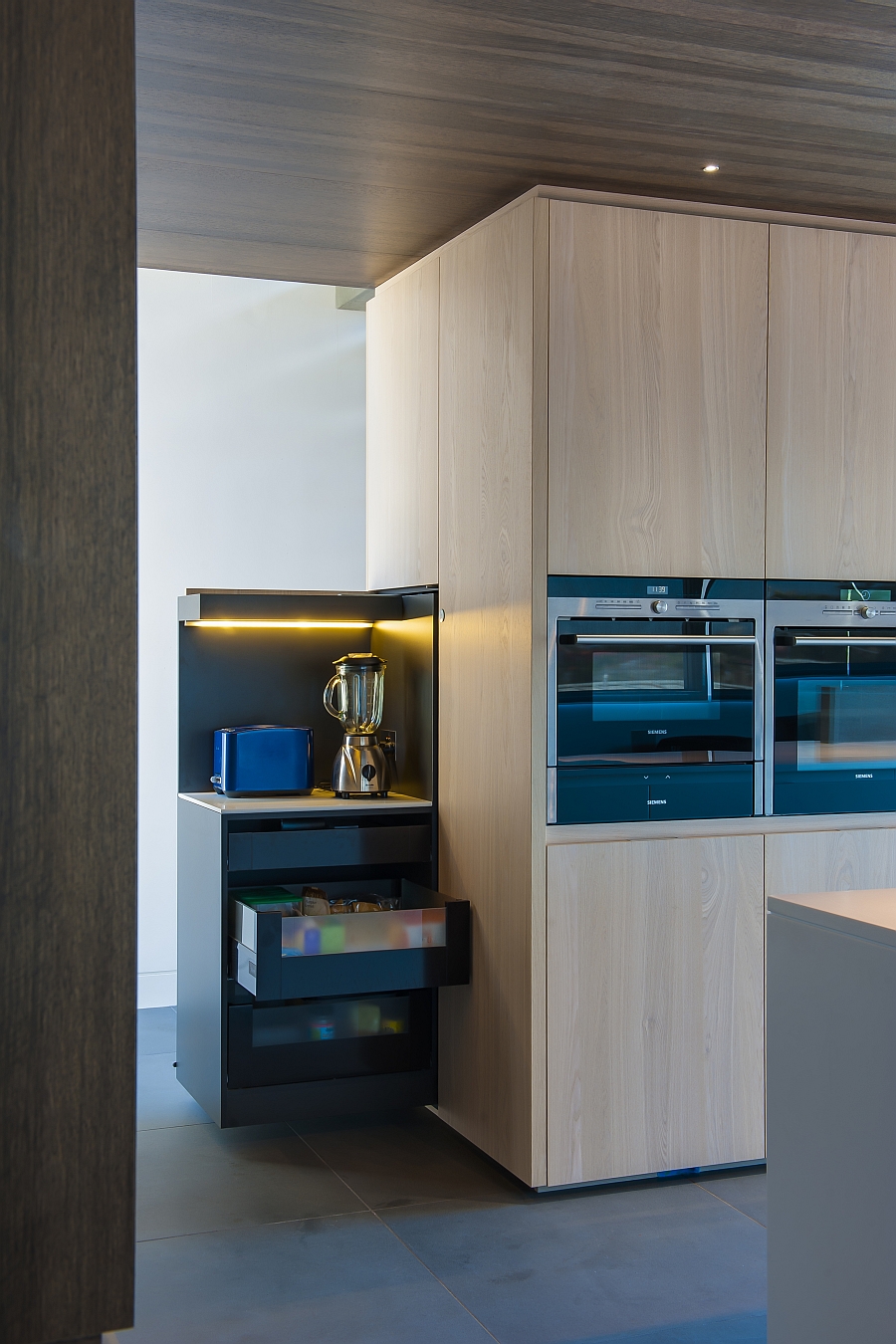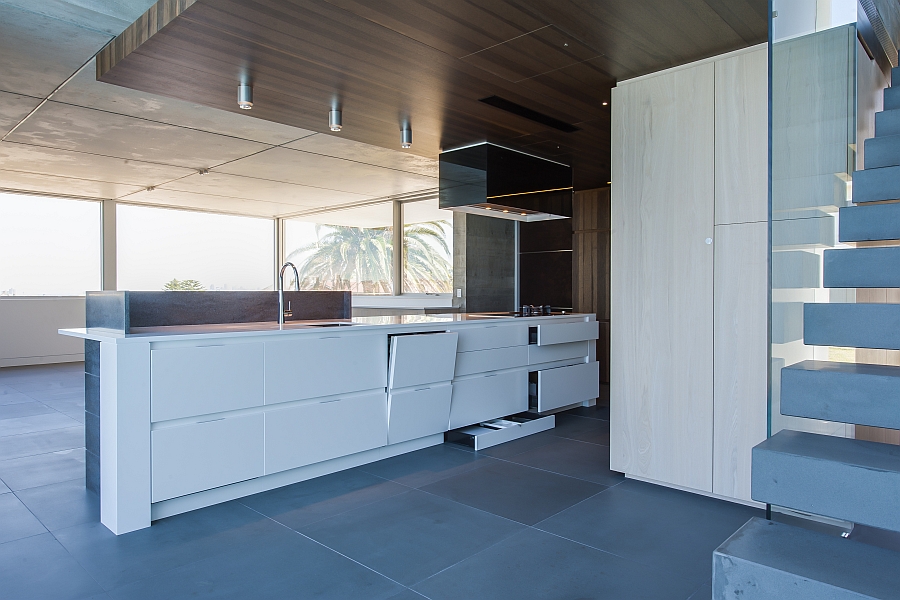 A concealed breakfast unit is located on one side of the central pod behind the kitchen island that also houses the refrigerator, the dumb waiter, and even a coffee and tea zone on the other side. All of these are controlled with the simple press of a button and disappear instantly when not in use. The beautiful kitchen island also comes with several storage cabinets that can be tucked away with ease, and even a twin dishwasher system that also vanishes when not in use!
Creating visual and textural balance, each surface was chosen to complement the existing ceiling and the floor while enhancing the relaxing vibe of the kitchen. Warm LED lighting completes the kitchen that is seamlessly connected with the adjacent pool and deck area offering unobstructed views of the bustling Bondi Beach…