With a striking silhouette that emulates the western landscape, Butte Compound showcases contemporary design against the backdrop of the Teton Mountain Range and National Parks. Designed by Carney Logan Burke Architects and completed in 2012, this Jackson, Wyoming home and artist's studio overlooks the junction of the Snake and Gros Ventre Rivers, creating a breathtaking setting that is both inspiring and rejuvenating. In fact, the compound's 38-acre site is located on a butte, and the natural surroundings inspired the home's powerful design.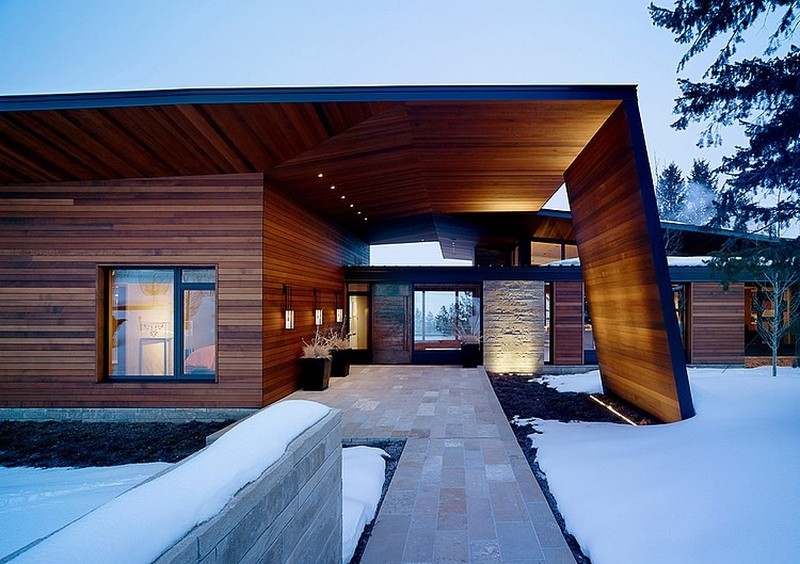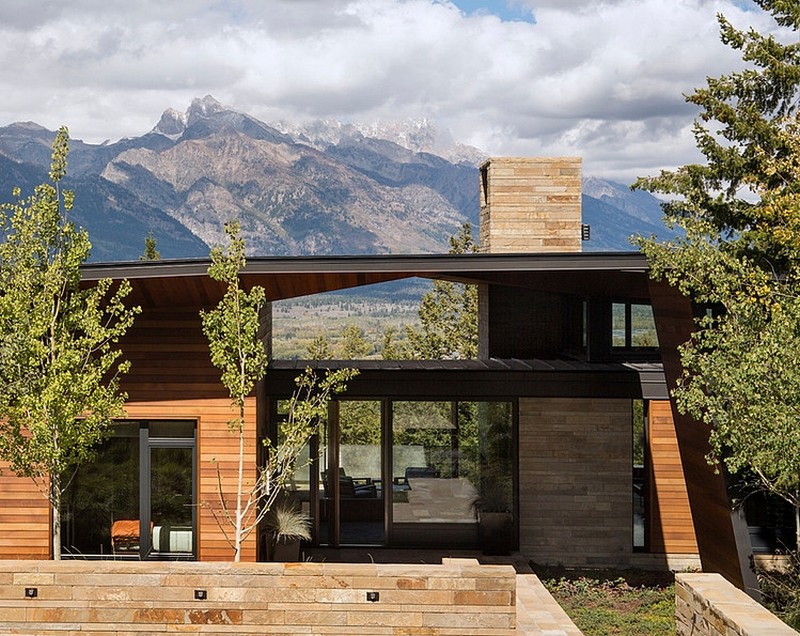 As the architects note, "The design was driven by the desire to capitalize on the potential of this site while weaving the architecture of the buildings into the topography, maintaining a modest profile on the skyline." With gently curving roof forms and glass windows that create an unobstructed view of the mountains, the overall effect is clean-lined, abstract, open and bright.
The home and studio's owner is a collector of contemporary art and sculpture, and the pieces on display add a grand element to the space, creating artistic statements as bold as the surrounding landscape. Features such as hardwood floors and stone walls have a natural, modern feel, and the home's furniture and decor enhance the architecture and setting without overpowering it.
Butte Compound is filled with sweeping views, yet there are also private spaces on the property that inspire quiet moments, creating a personal retreat where connecting with nature is as easy as looking out the window.