On the southernmost tip of Israel in the Gulf of Aqaba lies Eilat, a popular resort city and a bustling port where the sea and the desert are nothing short of magical. Eilat has great beaches and warm weather all year round, but our focus today is on the city's amazing hotels; like the Orchid Reef Hotel by Israeli interior designer Daniel Hasson.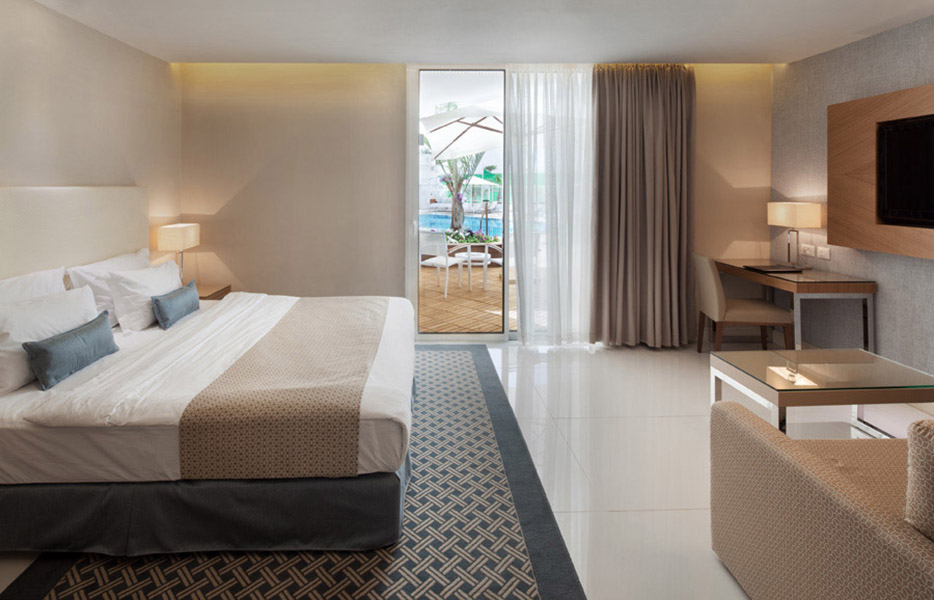 The Orchid Reef is a boutique hotel with luxurious rooms that boast a minimalist interior design. But it's not only the quality of the furniture, the amazing lighting and the charming color palette — combining white, blue and wood tones; the whole project tries to minimize the differences between the interior and the exterior. And it goes without saying that Daniel Hasson managed to create harmony at the Orchid Reef.
Add the exquisite location and the amazing sea views, and a vacation at the Orchid Reef sounds like a dream come true for any design aficionado, or for those simply looking to get away from it all.
Photo credit: Asaf Pinchuk