We simply love renovation and restoration projects, as they value the old and the existing structure while ushering in a cool, modern vibe. This not only makes the building project a lot more ecologically and economically prudent, but also gives the space a unique aura of its own. Combining its historic past with cool industrial touches, the Maison Franken was designed by Bekhor Architecte and is spread across a generous 3230 square feet. Located in the Belgian city of Brussels, this ingenious residence was once a carpentry workshop that has been transformed into a beautiful, original and exquisite contemporary house.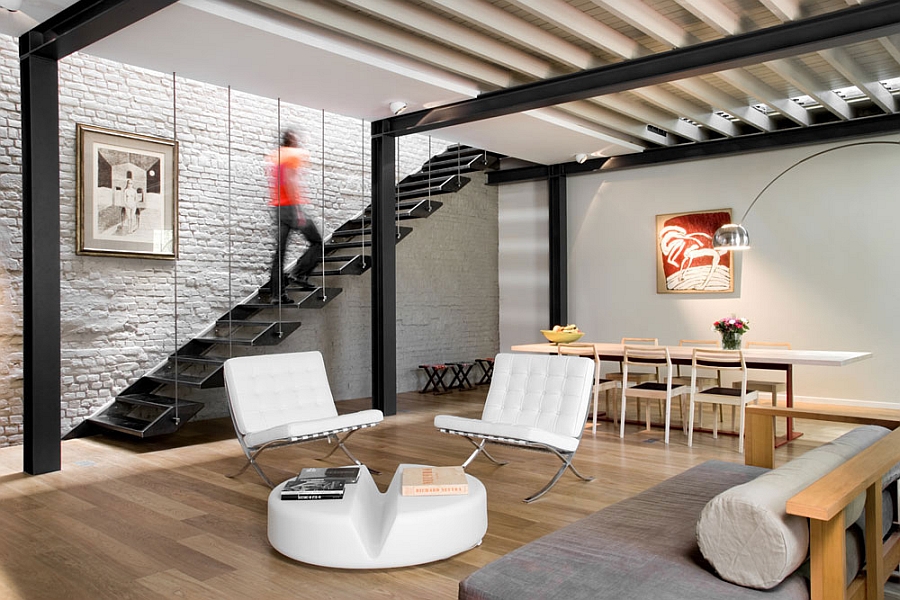 The façade of the residence now features a whole new cubical structure that has been added with reinforced support to expand the living area inside. A steel frame structure was used by the architects to give greater strength to the old brick walls, and these exposed steel beams inside the house also lend a wonderful textural and visual contrast. Exposed brick walls that have been painted white, sturdy steel beams and plush modern decor have been combined to exude a chic industrial style that welcomes you with inviting warmth.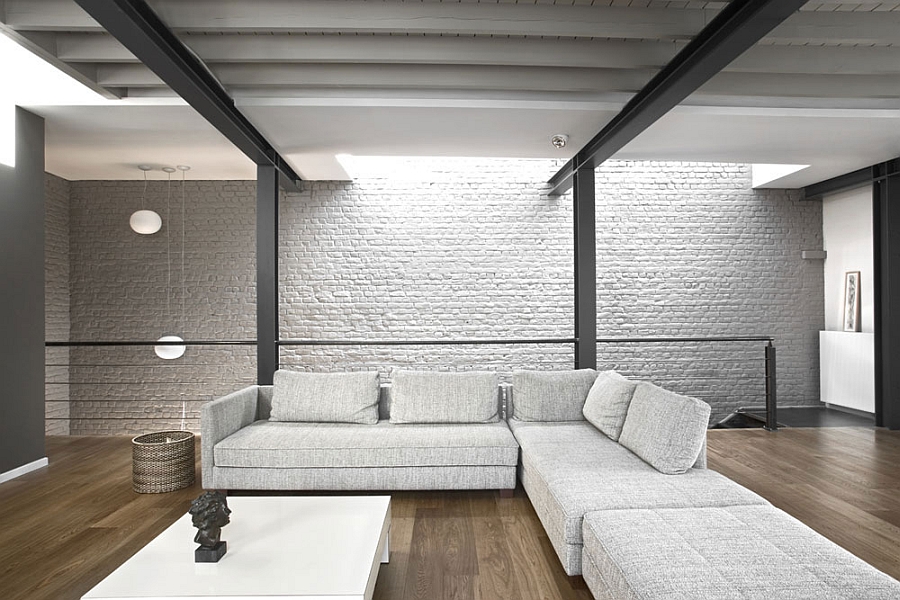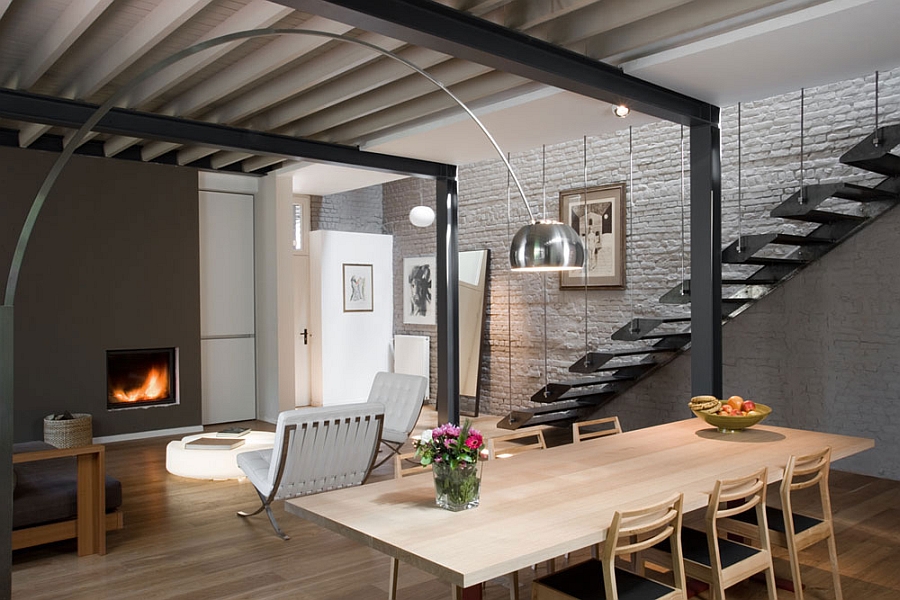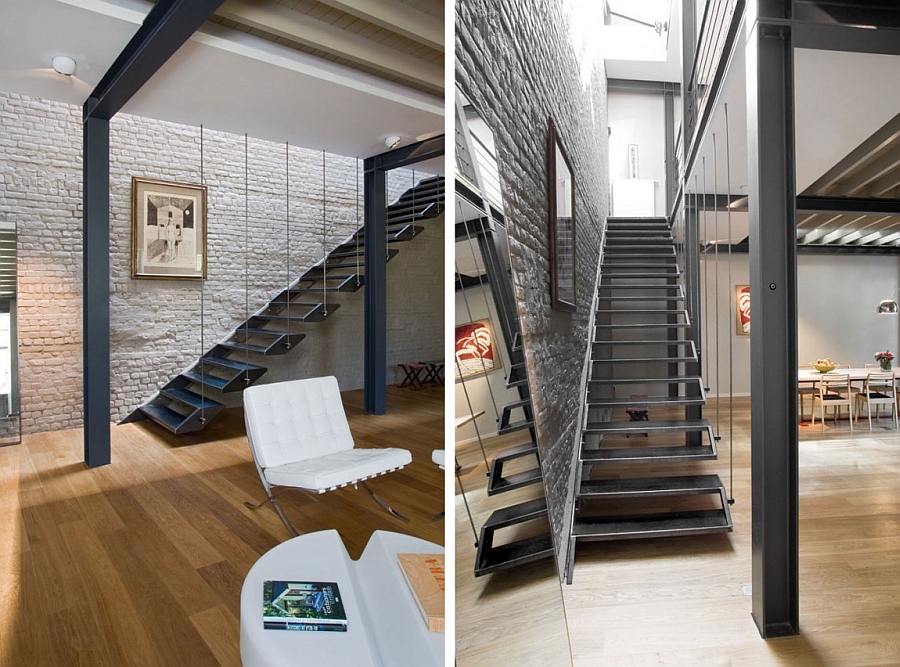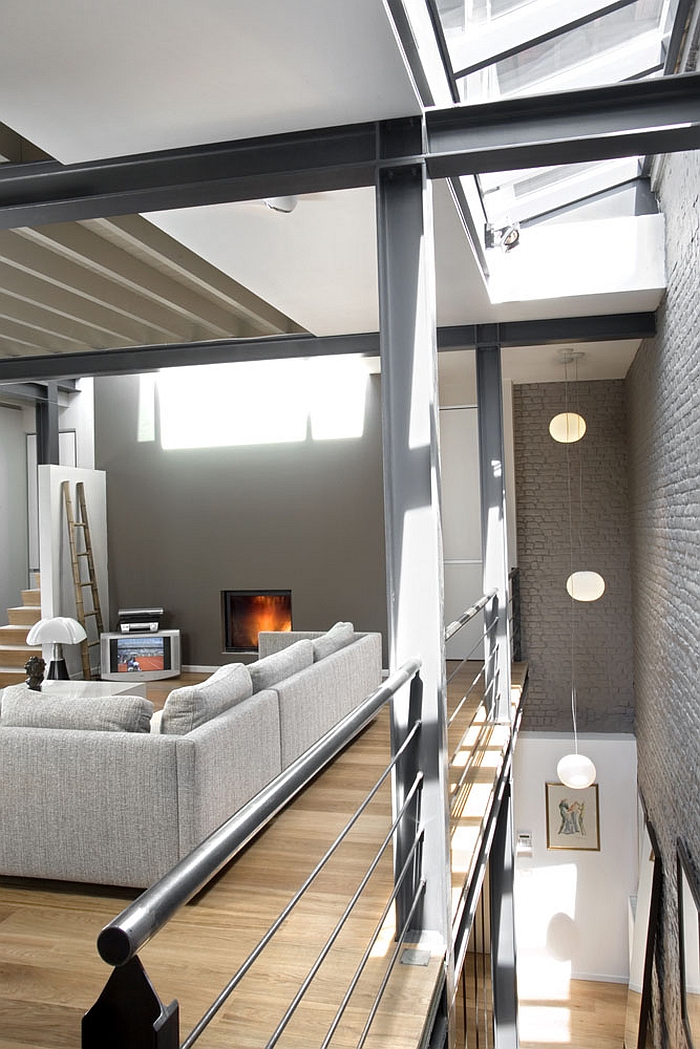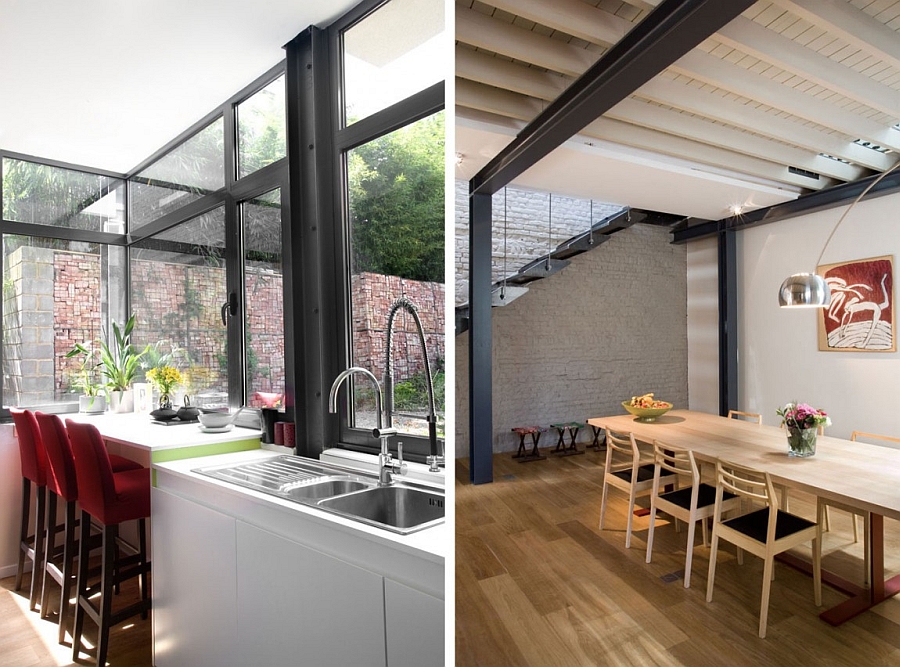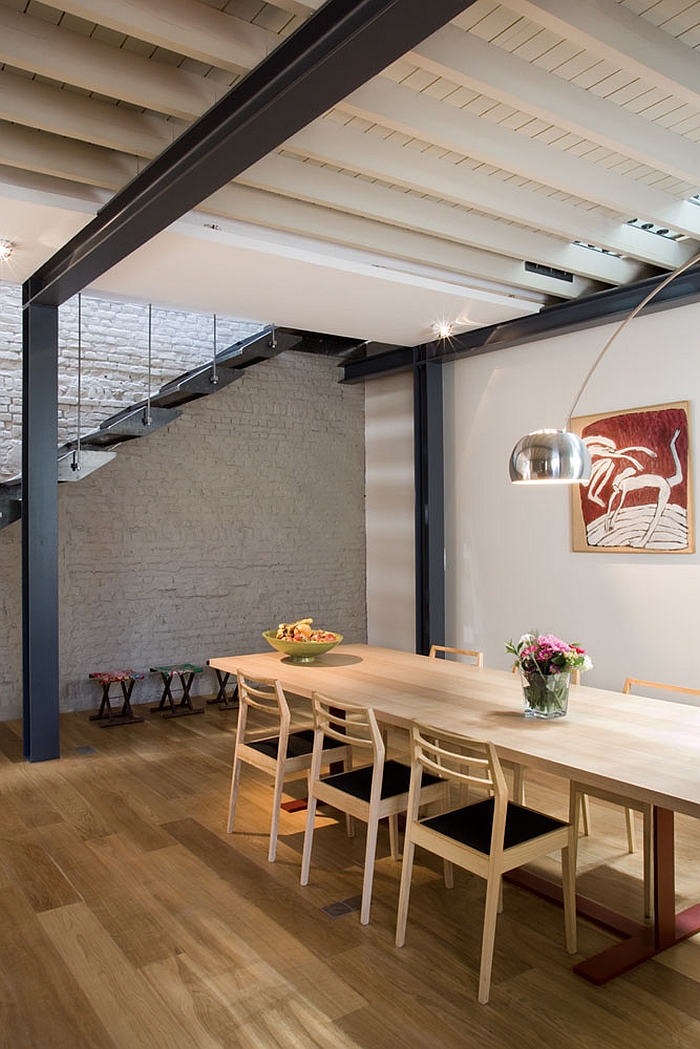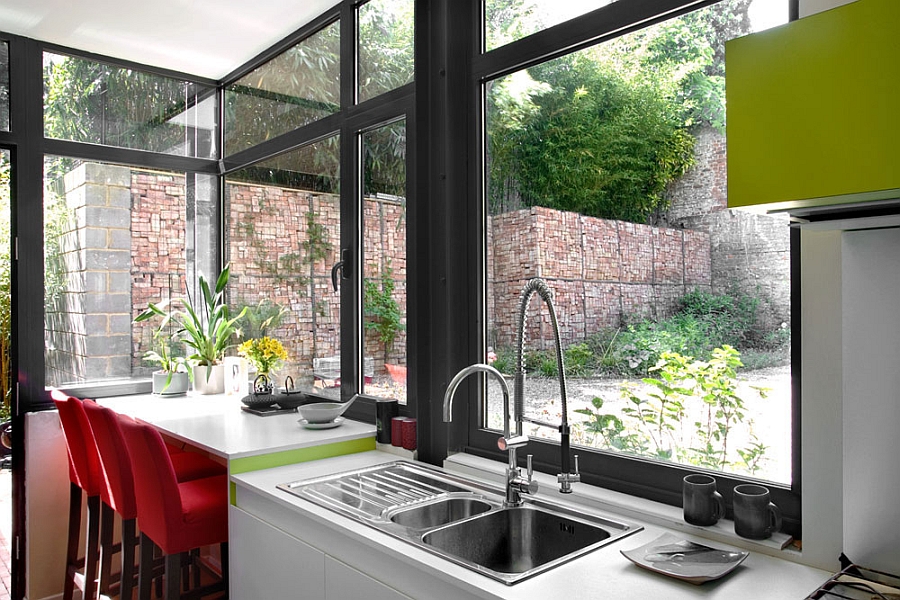 Unlike the Tribeca-style loft we featured a few days ago, this residence focuses on seamlessly combining the outdoors with the interior. Large glass walls and windows usher in ample natural light, while the steel staircase that is suspended using metallic wires steals the show with ease. Dramatic lighting additions like the Arco floor lamp and a smartly placed accent wall further elevate the restrained and understated elegance of this Belgian residence.