It was during the late 1960s and 1970s that the Tribeca neighborhood of Lower Manhattan became famous for the industrial-style lofts that are now so popular across the globe. Since the region was dominated by industrial buildings, budding artists and young families quickly turned to this region of the city for some inexpensive housing. Dubbed today as "America's most fashionable and desirable neighborhood", its influence has quickly spread across the world. Part of the Tribeca Lofts in Yaletown, Vancouver, this gorgeous home reflects chic industrial style while utilizing the available space to the hilt.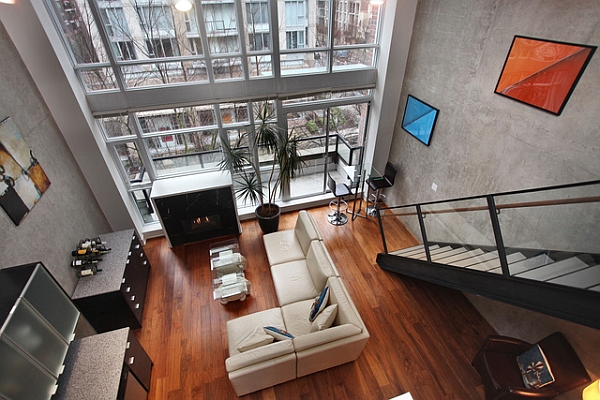 The interior of this elegant loft is exactly what you would expect from a home that brings along with it the 'Tribeca' moniker. A large exposed concrete wall welcomes you gleefully as the compact lower level houses a living room, along with an L-shaped kitchen in the corner. With a spacious counter that is clad in stone and modern Bosch appliances, the kitchen seems to fit in perfectly with the theme of the loft. Frosted glass cabinets make use of the ample vertical space, while the central gas fireplace keeps you warm through the cold winter nights.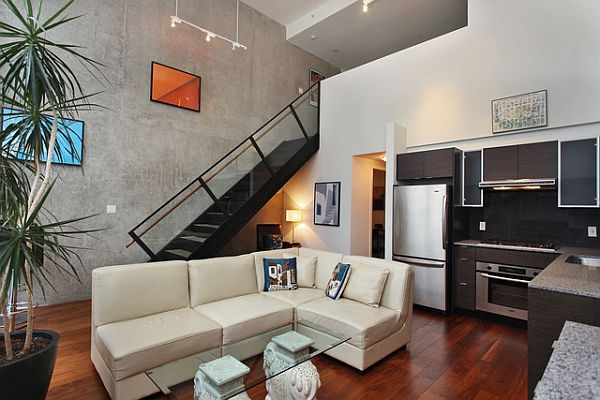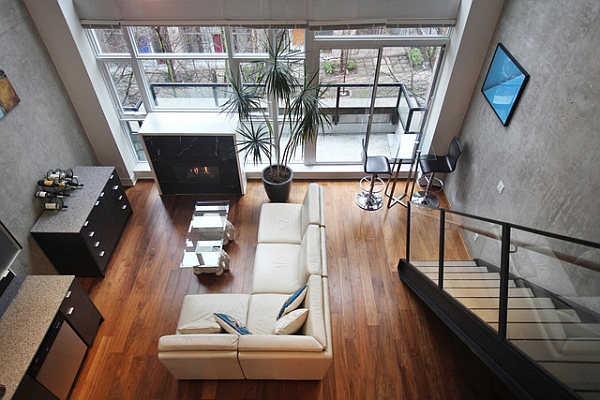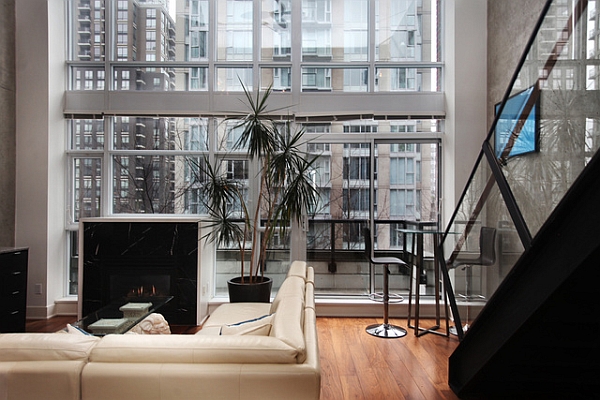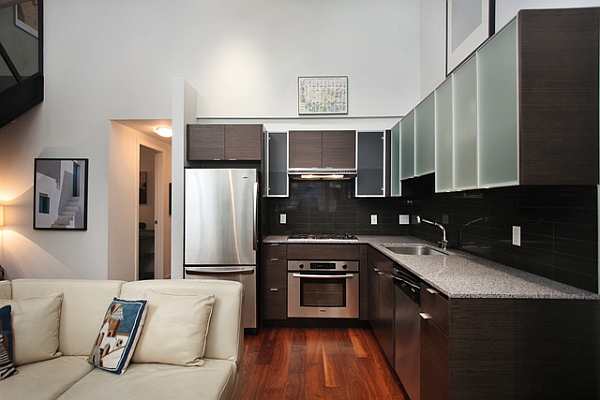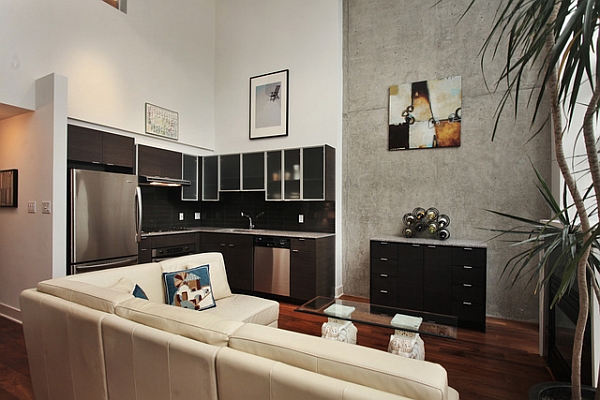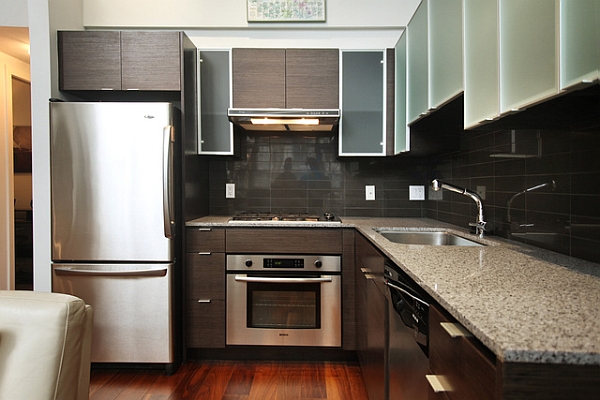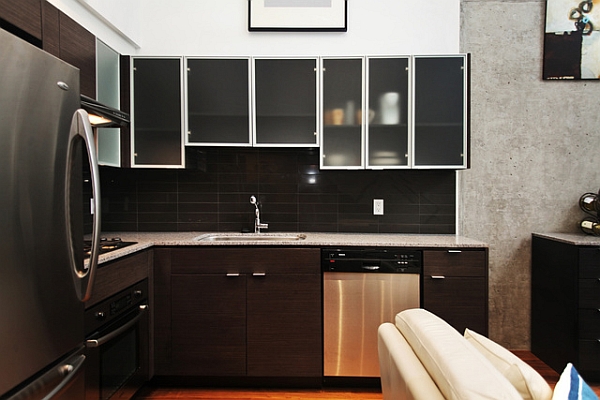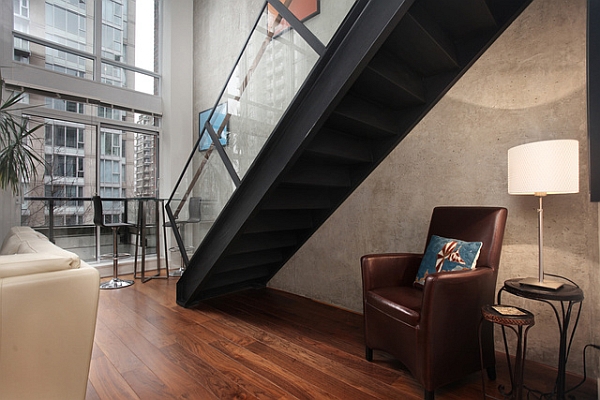 A steel staircase with a glass railing leads to the top level that features a contemporary bedroom in pristine white along with a beautiful bath. Spread across 836 square feet, the loft seems like a cool little den that is perfect for both the single life and a young couple. We love the smart floor plan, and the high ceiling obviously allows you to use the available vertical room in a creative fashion, if you are tempted to increase the storage options.
If you are interested in calling it your home, then head over to Albrighton Real Estate, where it is currently priced at $549,000…