There's been plenty of design inspiration coming from the Eastern half of the globe in the last week or two. We even ventured away from the beaten path as we looked at some amazing African decor inspiration a few days back. This time, we are headed even more eastward as we take a look at this refreshing and beautiful monsoon retreat from the western region of India. Nestled in the Western Ghats and not too far away from the bustling city of Mumbai, Khandala is a little pocket of unblemished natural beauty that offers inspirational change in a region dominated by the urban landscape. Designed by Abraham John ARCHITECTS, this fascinating residence literally brings all that natural freshness indoors!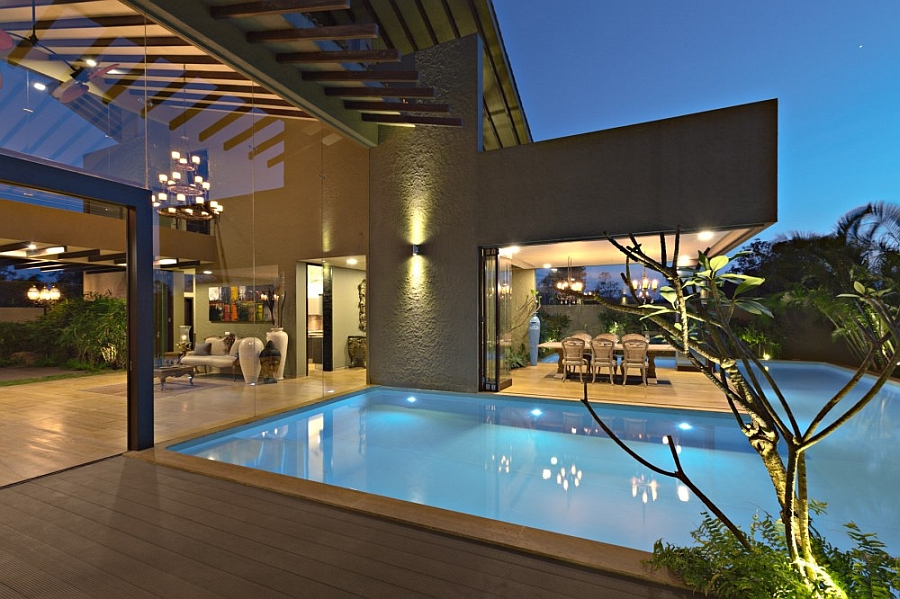 Nature becomes an integral part of this lavish home at every turn as the lower level of the house features an open-floor living area, a kitchen and a dining area, along with a bedroom and multiple deck spaces and courtyards that seem like an integral part of the indoors! The dining room definitely steals the show here, as it looks like a floating deck that is placed precariously just above the cool swimming pool outside. A luxurious master bedroom and two other bedrooms along with the bathrooms are housed on the top floor.
With sloped roofs crafted to suit the evergreen tropical weather of the region that sees rainfall for much of the year and extensive glass walls that offer unabated views, this stylish getaway allows you to sit back and enjoy the many sights and sounds of the lush green landscape. With inviting earthy shades, ethnic decor and contemporary design, it is the perfect escape from the rush of the maximum city that is Mumbai…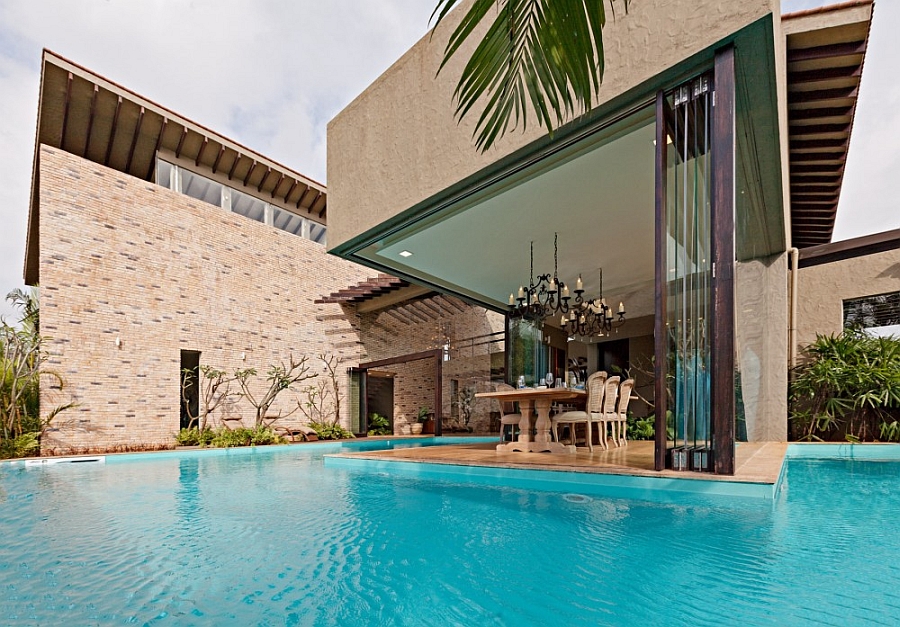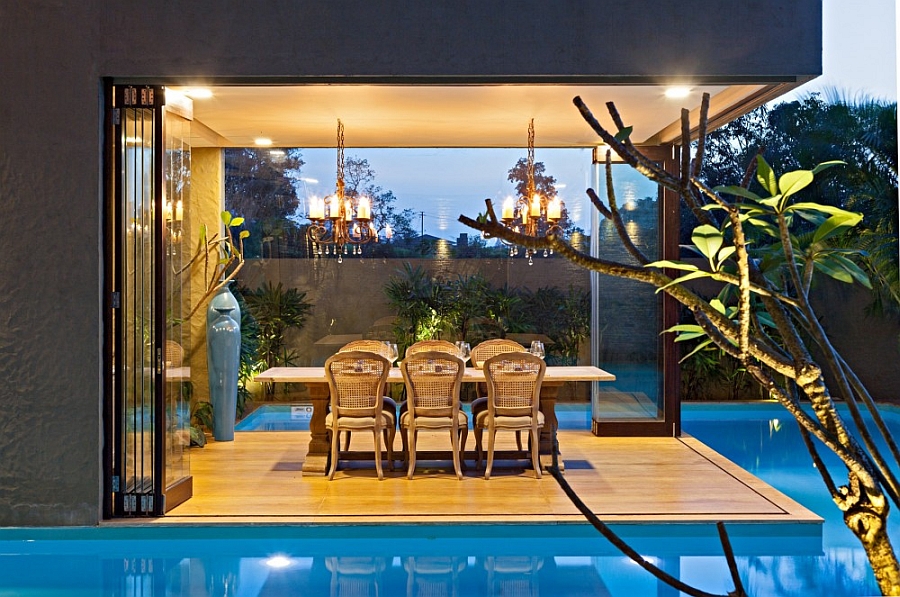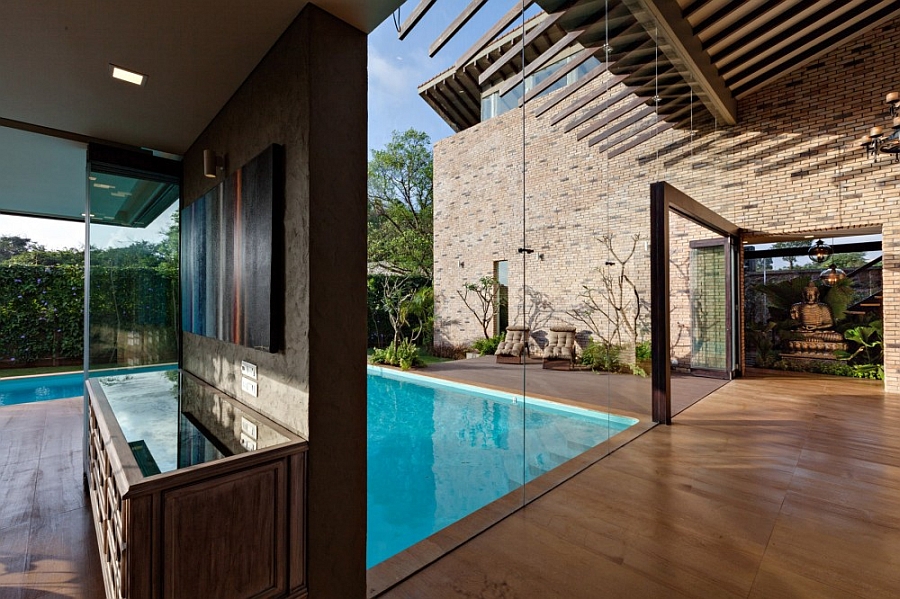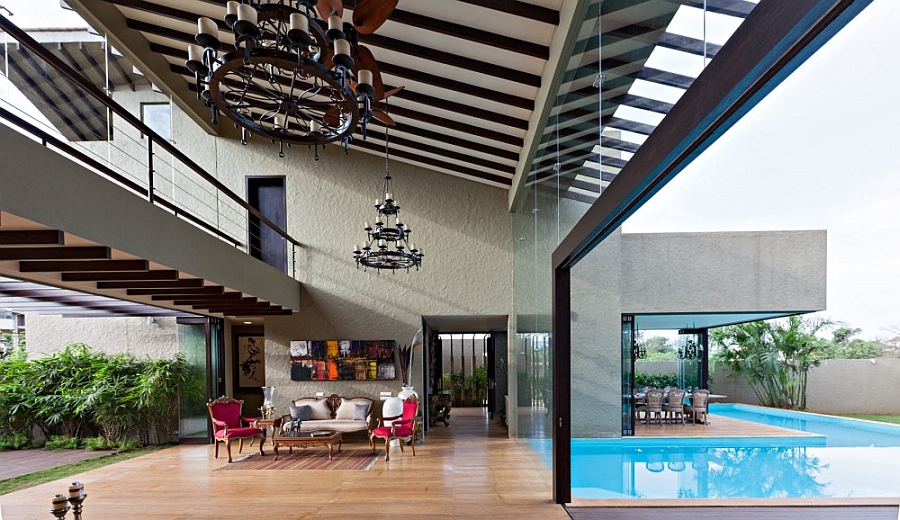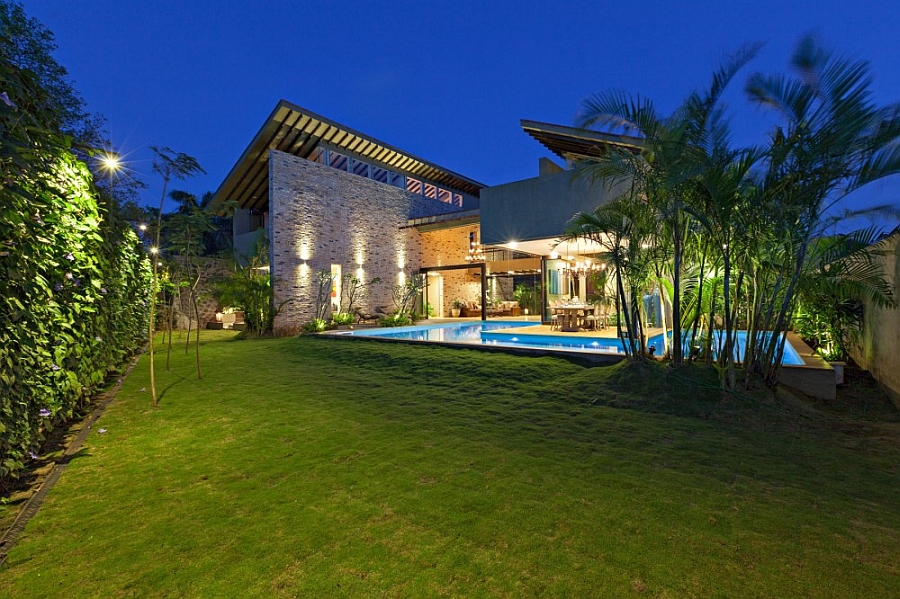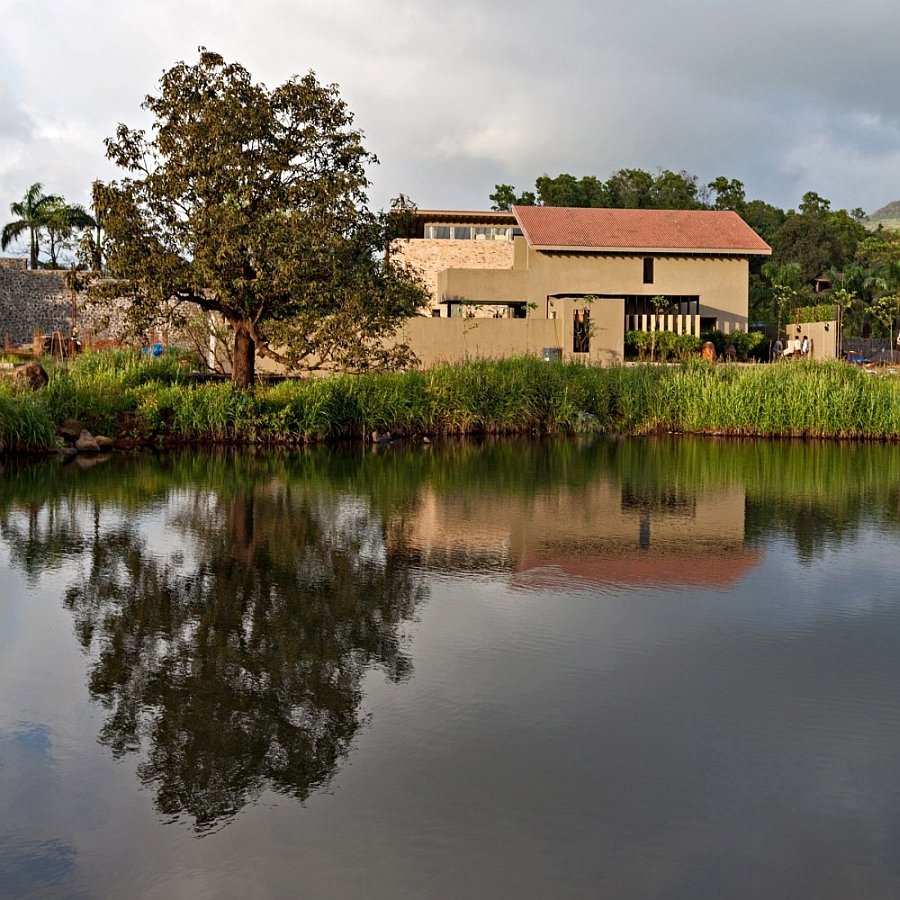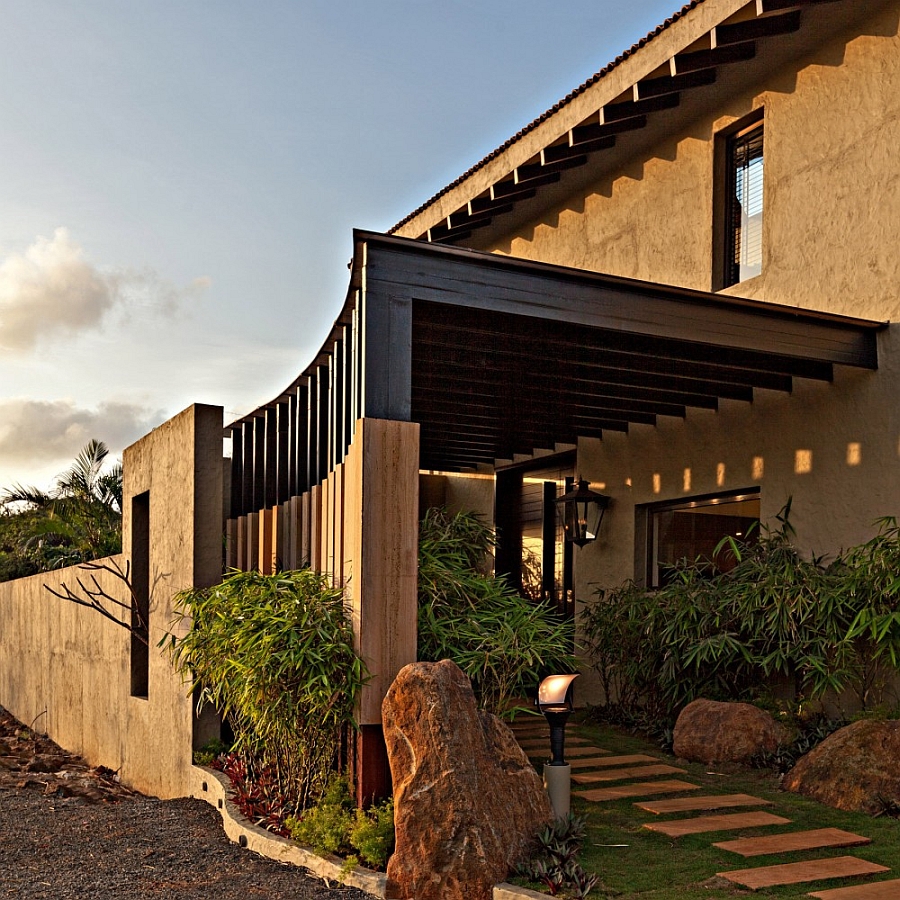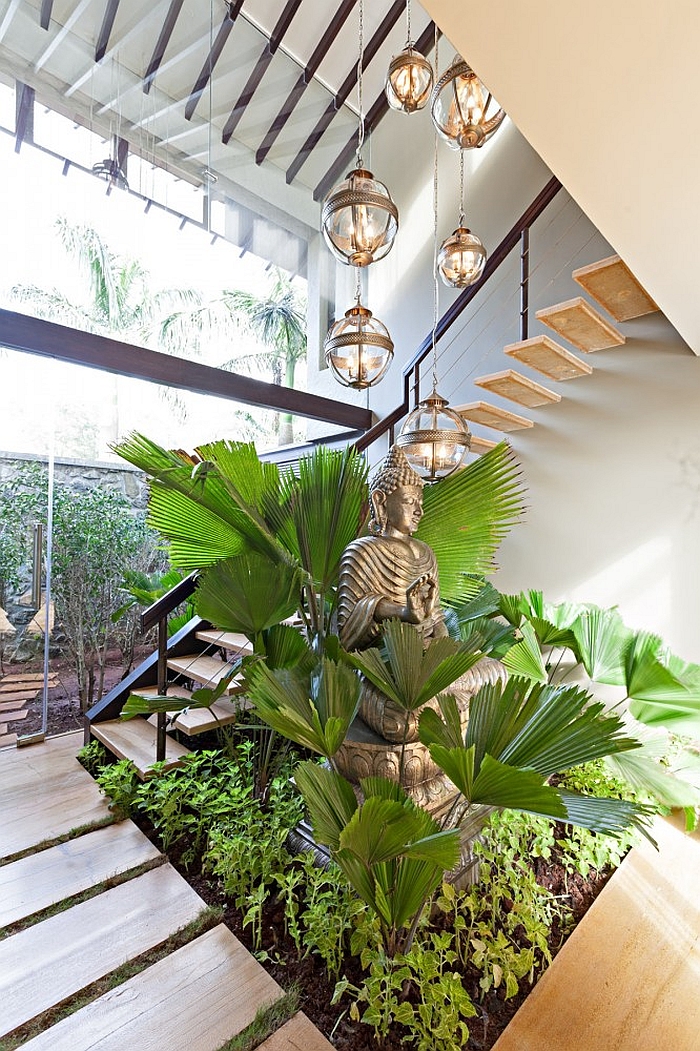 Outdoor decks and landscaped gardens serve as expansive entertaining areas with artful illumination and mood lighting. Indoor courtyards, skylights, and double height sliding-folding windows add to the outdoor feel.