Contemporary designs with a hint of retro are becoming an increasingly popular trend in living rooms and kitchens across the globe. Designed by Ionna Vautrin for Foscarini, the Chouchin Mini is the younger sibling of the original Chouchin released by the company a couple of years back. The latest pint-sized version of this popular suspension lamp is even more visually appealing than its predecessor. Combining the effortless elegance and flowing curves of the Japanese paper lanterns and outdoor bamboo lights with warm, earthen shades, these stylish pendants sure add some understated class to your home.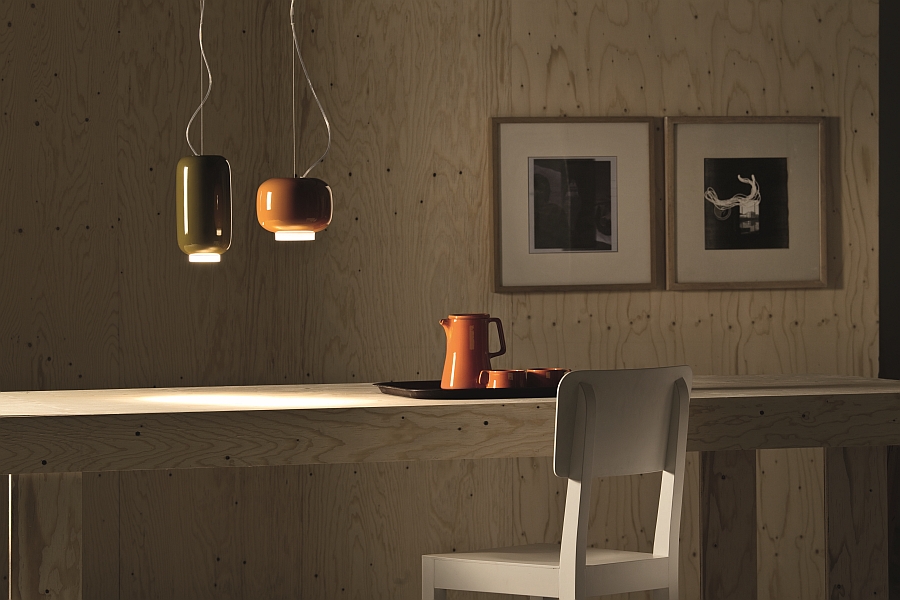 Crafted from lacquered blown glass, these pendants have true contemporary appeal. In fact, the designer says she opted for glass to bring out the glossy sophistication of the pendants. While the oriental influence on the Chouchin Mini is apparent, it is the retro overtones that might make this pendant the toast of the season. Considering the cold winter outside, these suspension lamps in sprightly orange and mossy green add a snug, cozy appeal to any interior they adorn.
Another unique feature of this collection is the fact that both the lighting installations not only offer varied colors and geometric forms, but can be used in various combinations to fashion an inimitable space. Semi-minimalist in its appeal, retro in its hue and oriental in its form; the Chouchin Mini seems to bring home the global style!
Check out this video where designer Ionna Vautrin explains the idea behind the creative Chouchin Series…