Wire pieces are so in style right now! The traditional old wire basket has been reinvented several ways into some absolutely stunning décor. I think you will find that you just might want to incorporate these trendy accents into your home. [from Ferm Living]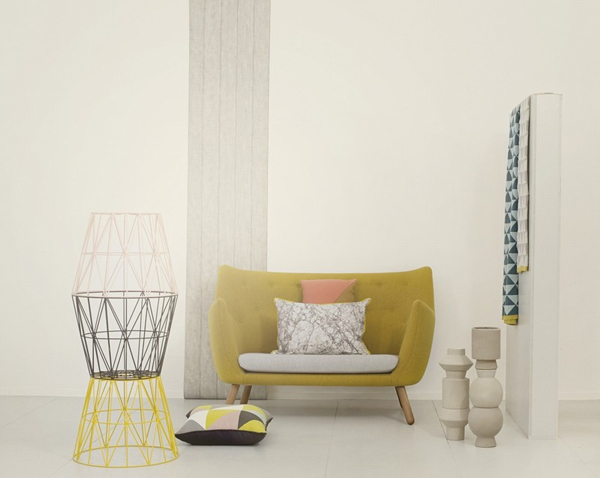 The wire trend was revived from the '60s, when industrial spaces first started being converted to homes. The loft and industrial style quickly became very desirable. Wire products perfectly fit the utilitarian look, as the wire basket is designed for function. The form of the wire basket inspired wire light carriages, end tables, and now just about any furniture piece. Designers starting picking up on the trend and saw wire as a way to make highly sculptural and volumetric furniture designs. Now, wire pieces are popping up in bright playful colors and with mid-century lines like the Eames wire chair. Here are some fantastic furniture finds that are sure to get you wired with this trend!
The Wire Basket
It is only fitting to start with the origin of wire furniture: the wire basket. Who knew that a simple basket could be so elegantly designed?! These baskets not only provide functional storage, but they look amazing.
Designed by Ferm Living, this basket is multi-functional (wait until you see it reinvented later). Use it as a trash can and you'll never have to hide your bin again. It might even make your trash look good! [from Spark Living]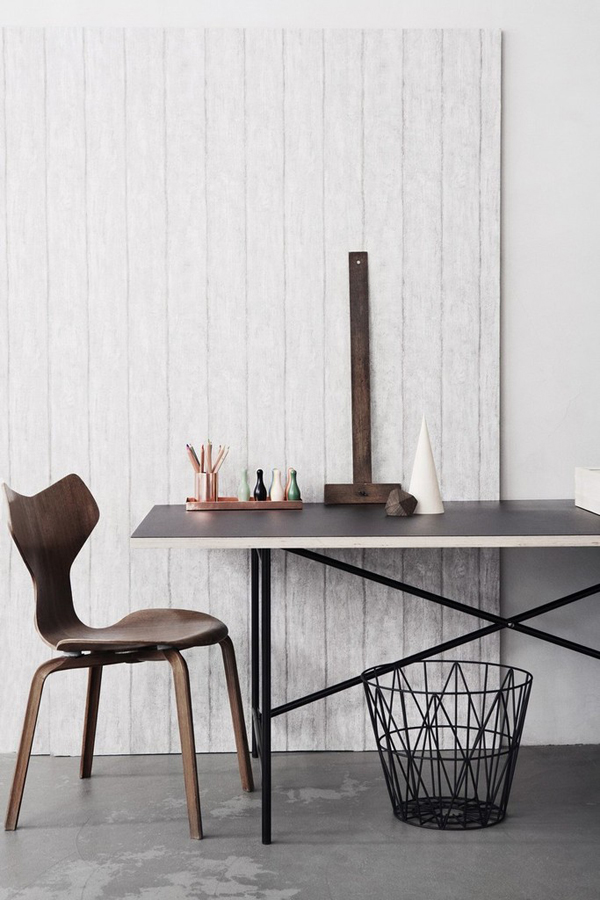 Your basket is not only there for function, it can be a design feature. Add a pop of color with your wire storage, like this one from Bend.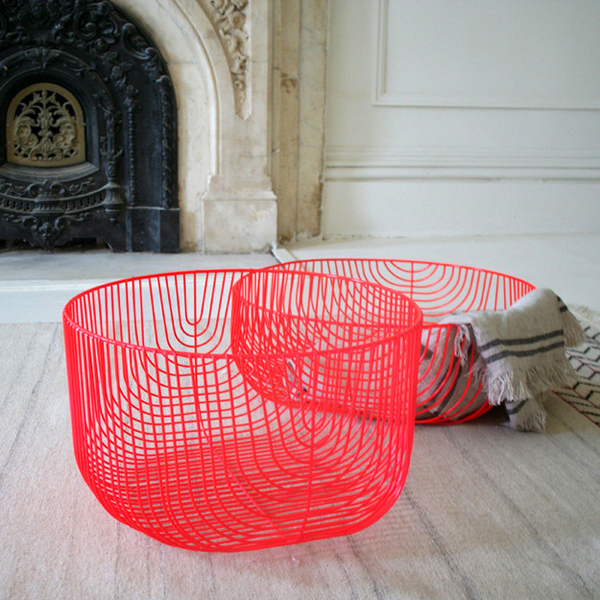 You can even get a wire basket that might as well be art. This huge basket by Laetitia Florin is an incredible design, and it forms to whatever you put in it … even if that's you.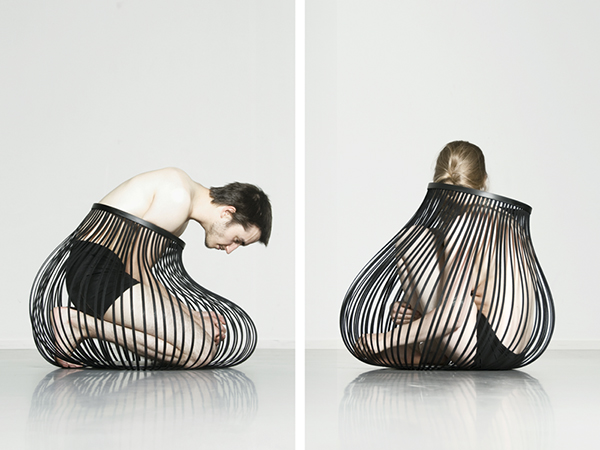 Wire Lighting
Wire light cages have been used for a long time, but now they have been reinvented with style in mind. True to its industrial roots, the Union Pendant featured below is one worth considering. The oversized sculptural light cage would look great in a dining room, living area, or entryway. Don't forget that there is a clear sightline to the bulb, so you'd better choose a stylish one like the Edison in this image. [from Crate and Barrel]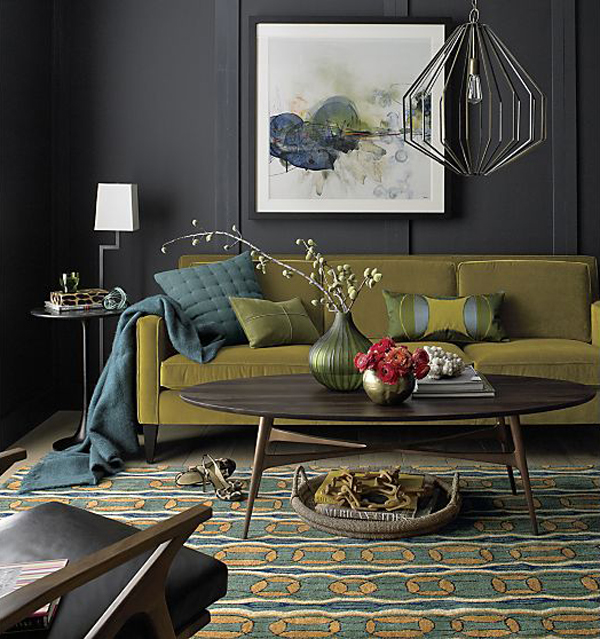 If the exposed wire is too industrial for your taste, consider a painted one in a more feminine form. [from West Elm]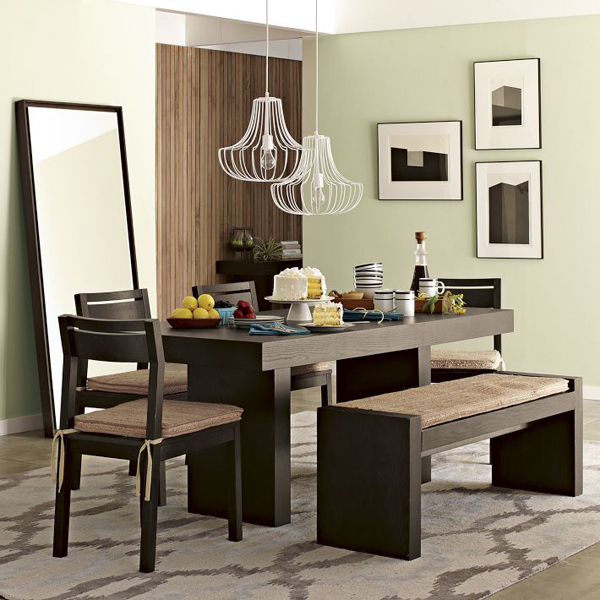 Wire lighting can be a statement piece in your room. If you're looking for something grand, this Raimond Suspension Light is a beautiful play on the cage light. It makes a great statement and provides a focal point for the dining room. [from M House Inc]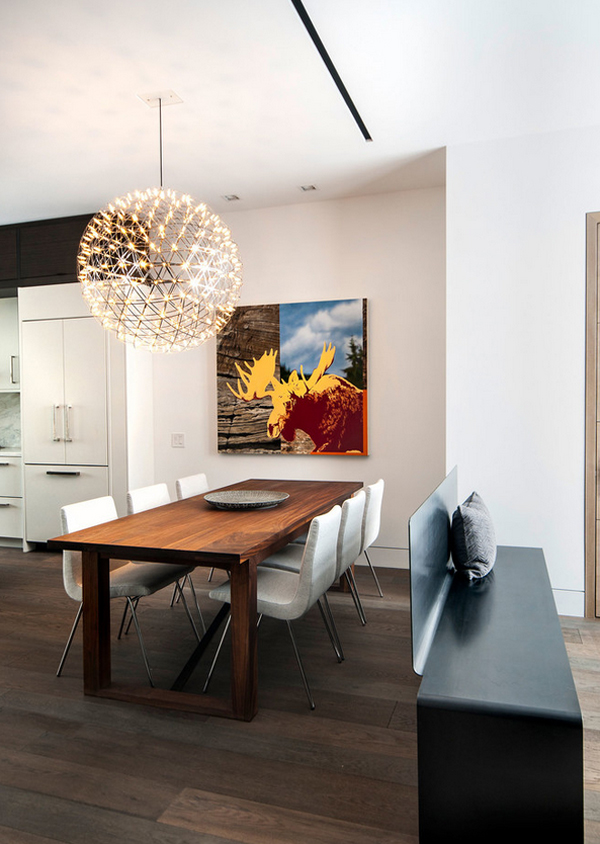 The Wire Table
When you think of wire furniture, you often imagine it outdoors. While it is durable enough for the elements, it is also stylish enough to grace your living room, dining room, or even your bedroom. So this time, find wire furniture for the indoors!
To highlight your sculptural piece, spotlight it from an angle for intensely beautiful shadows. [from Zeev Beech Photographer]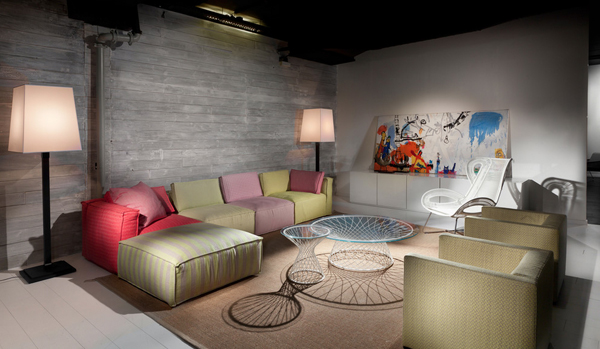 Remember those beautiful Ferm Living baskets we saw earlier? Well, they can transform into a modern end table! [from Archiproducts]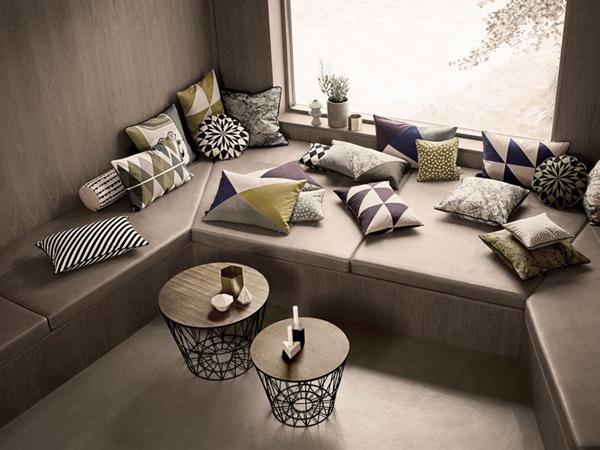 This one is from Crate and Barrel and works as an end table or a footrest. [from Modern Findings]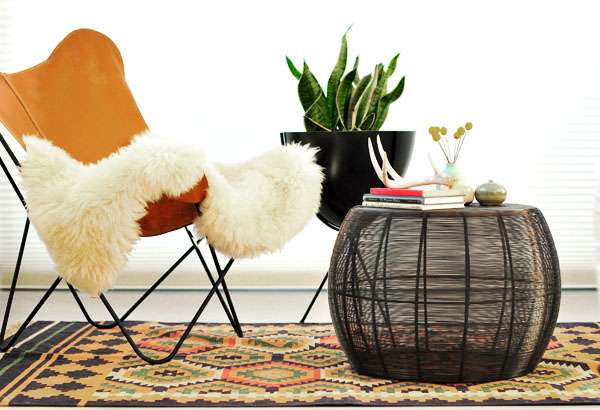 One thing I really love about these wire accents is that they can be so much fun! They remind me that my home can have as much personality as I do. The furniture in your home can and should be a reflection of you and your family. So have fun when you're choosing your table! [from Tait]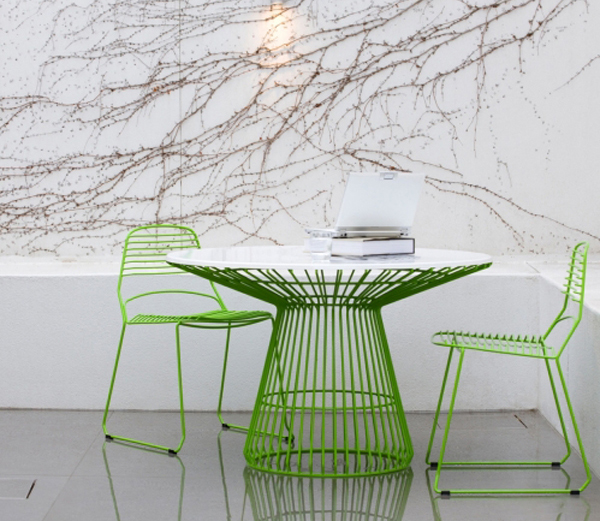 I know I just told you to bring your wire pieces inside, but I couldn't keep this one from you … it looks great outdoors too.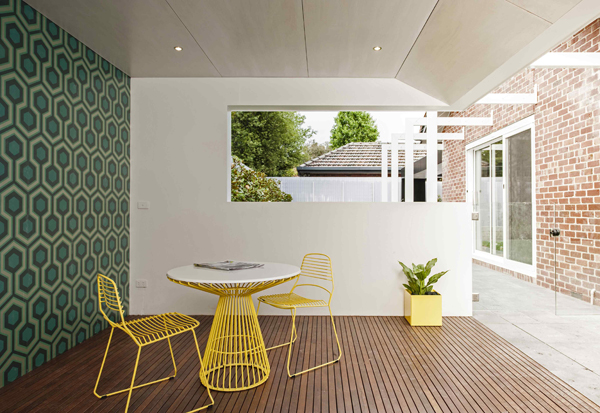 The Wire Chair
Like most mid-century furniture, the wire chair too is back in style. Harry Bertoia designed the masterpiece pictured in the glamorous living below in 1952. The Bertoia Side Chair is still being made today, and it is a great addition to any dining room table. [from Mikel Irastorza]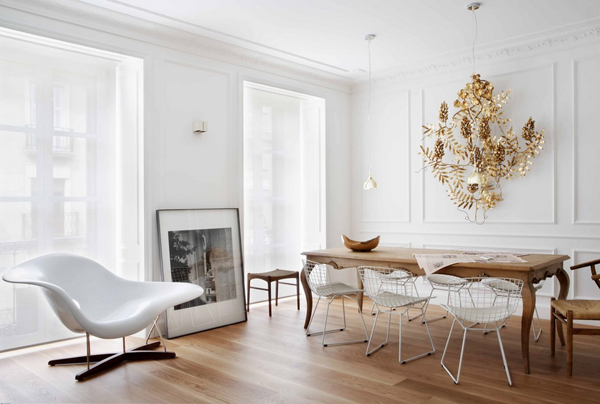 These wire chairs too are Bertoia classics. [from Ziger/Snead, Design Within Reach]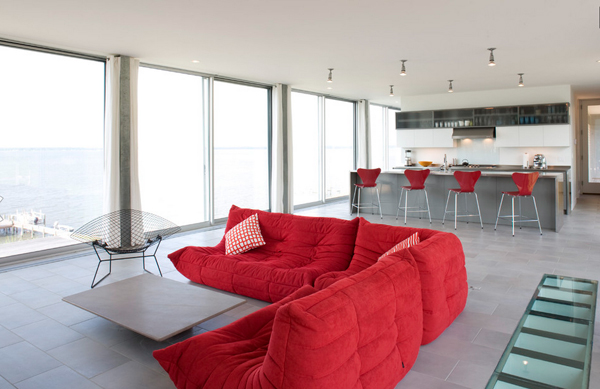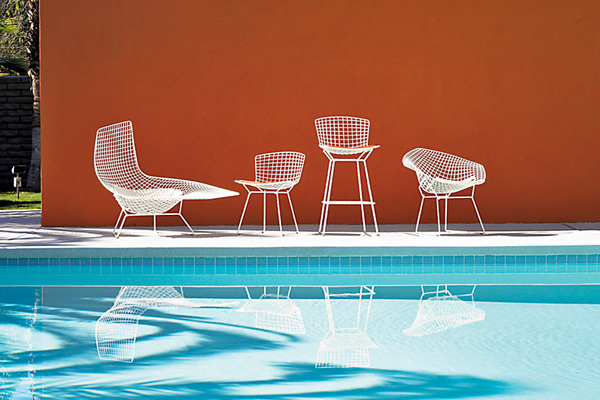 While these classics are great, they are also expensive. For a more affordable option, the chairs below are amazing, and you won't have to sacrifice style. [from CB2]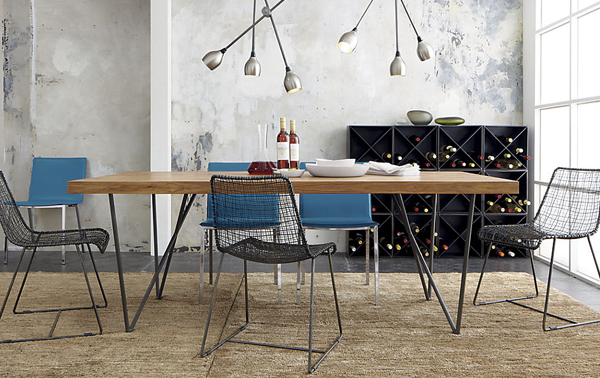 Good luck finding wire pieces for your home! We hope today's post has given you a stylish head start…