Fashioning modern interiors is often about getting that delicate balance between aesthetics and ergonomics right. There are many among us who put aesthetics at the forefront, while others tend to opt for efficiency over mere elegance. Designed with a touch of playfulness and plenty of ingenuity by Spanish architecture firm Elii, this small loft apartment in Madrid showcases a wide array of astonishing space-saving solutions. Instead of looking at the loft as one homogeneous entity, we think it is best to look at the myriad of trap doors, concealed wardrobes and cantilevered furnishings individually, so that we can draw inspiration to decorate our own modest homes.
Spread across just 620 square feet, the loft tries to maximize every available inch with creative space-conscious design solutions. Lightweight partitions that rest on guide rails and can be moved around with ease occupy the lower level of the tiny loft. These simple partitions allow the owner of the space, Dido Fogué, to instantly turn any open space into an additional guest room, dining room, living area or kitchen. Blurring the lines between privacy and an open floor plan, these moving walls are clad in translucent glass to allow for the unobstructed passage of natural light.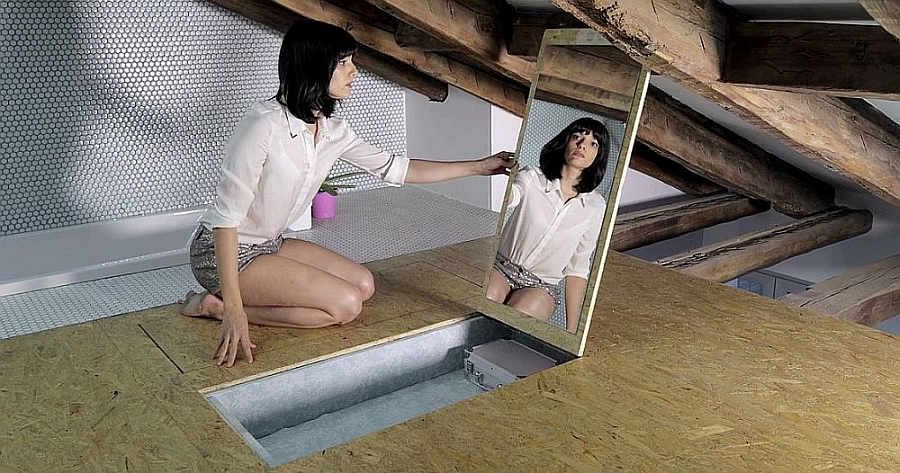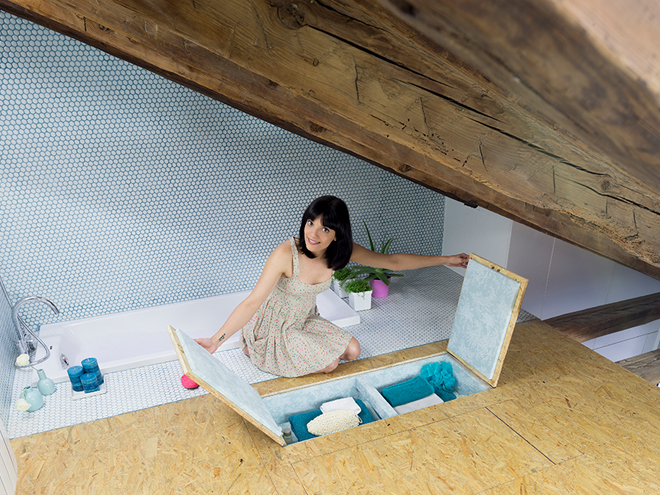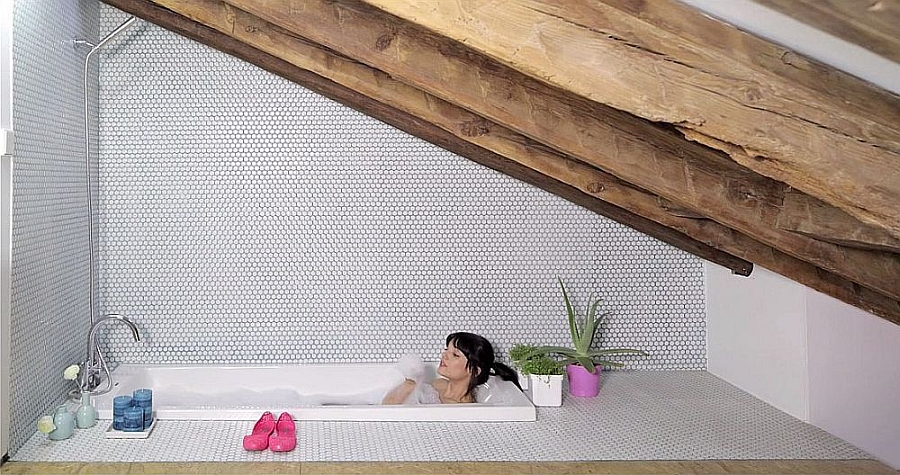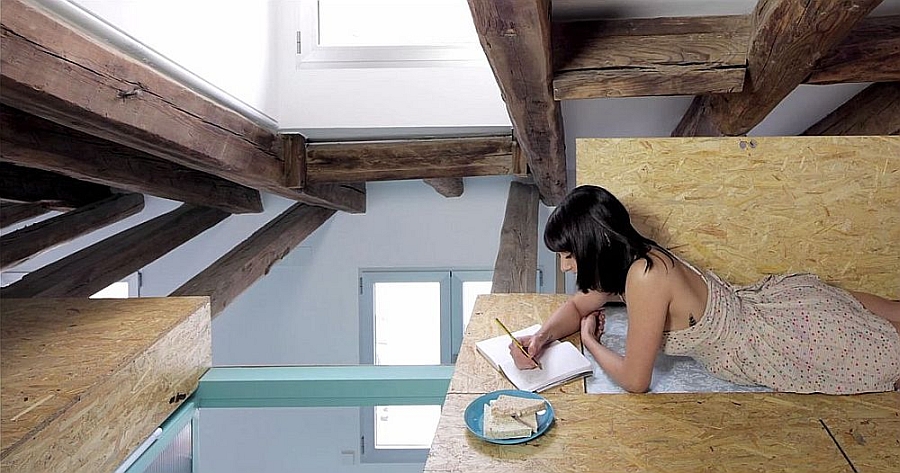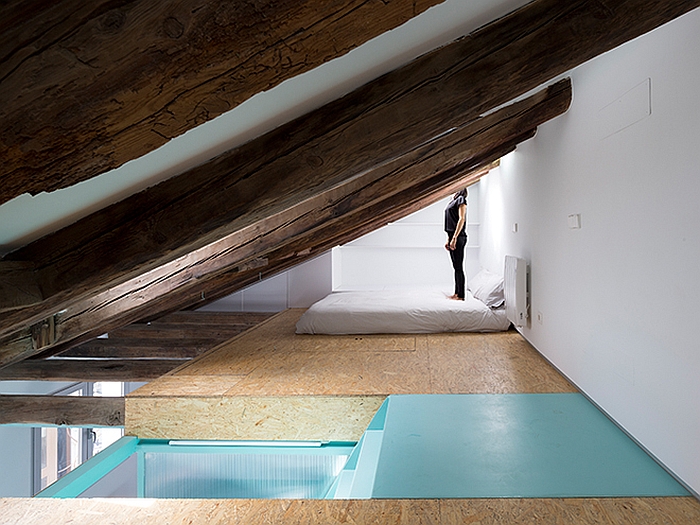 Everything Is Hidden!
The real highlight of the house is obviously the wide array of hidden compartments, shelves, nooks and storage cabinets that melt away into the backdrop when not in use. The loft bedroom features a unique mirror that opens up a concealed chamber in the floor containing a dressing table-styled shelf space! Pull-down cabinets in the kitchen, a suspended picnic table in the dining room and a small breakfast nook that can be folded away when not in use combine to create an efficient and exquisite home.
Yet, this cool loft is not about functionality alone. There is a lovely little hammock that is hidden away in the living room ceiling that unravels itself with ease, so that you can enjoy a wonderful weekend of rest and relaxation. Renovated on a budget of $75,000, the entire apartment embraces plush pink and fashionable purple hues (maybe because Fogué is a Hello Kitty fan). Obviously, the true charm of the space lies beyond these apparent hues!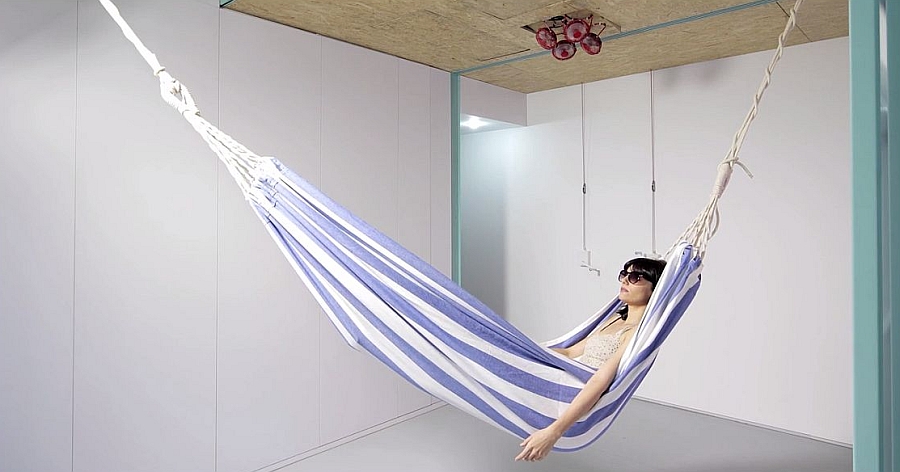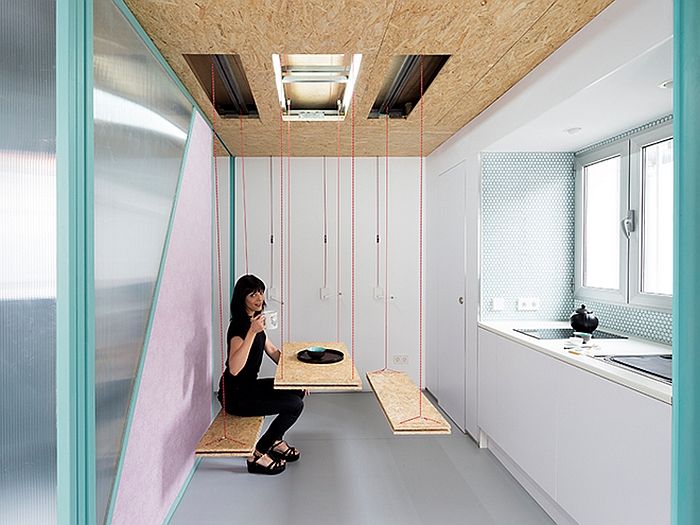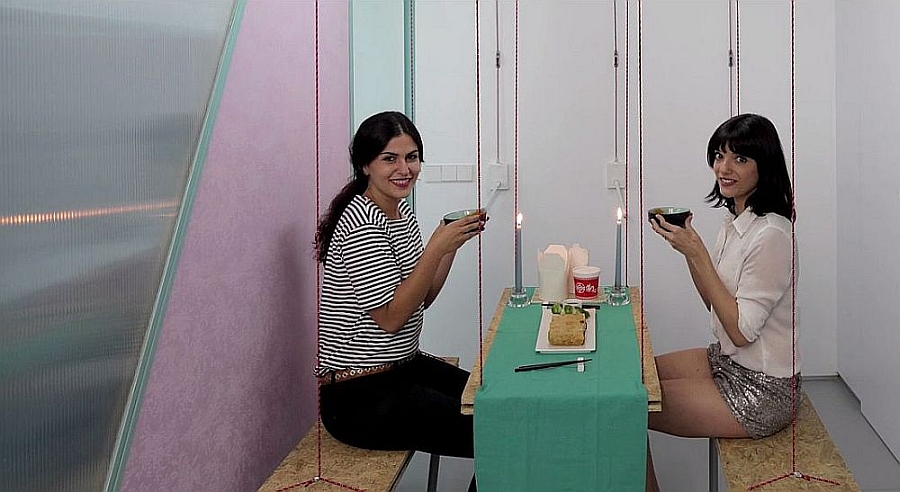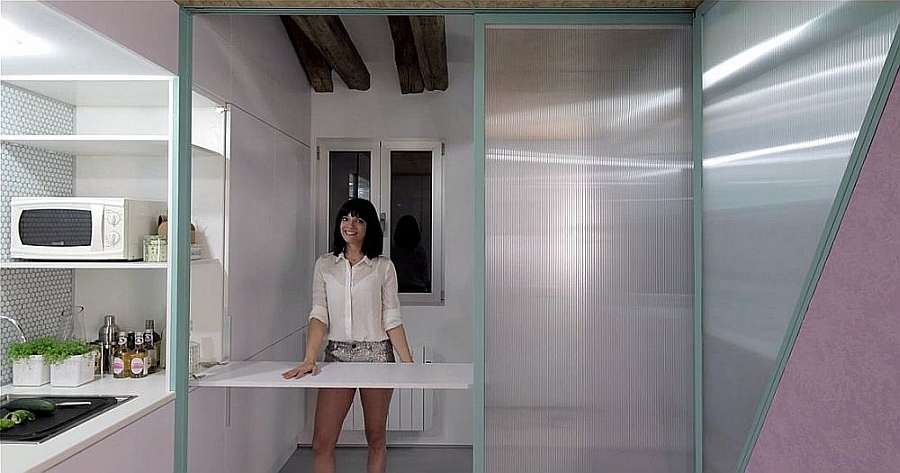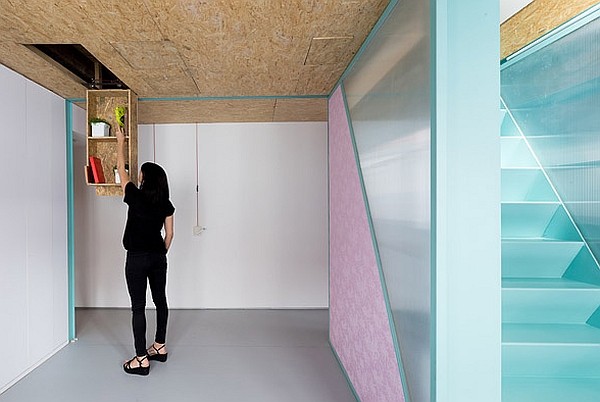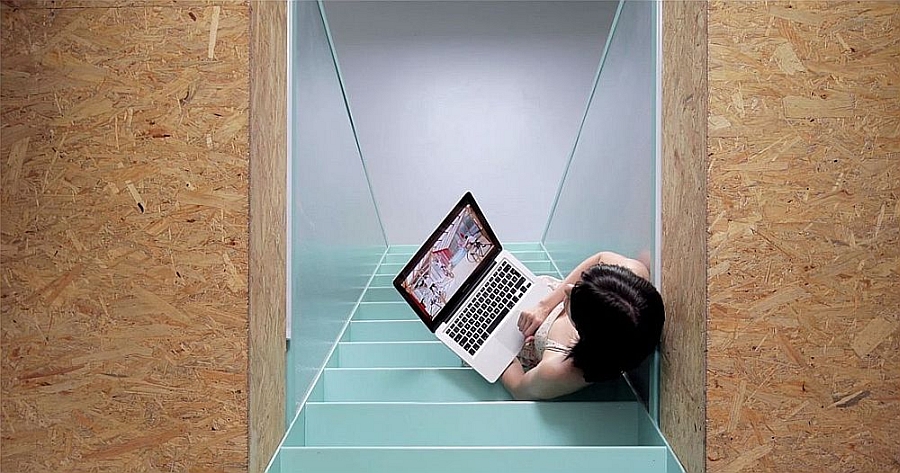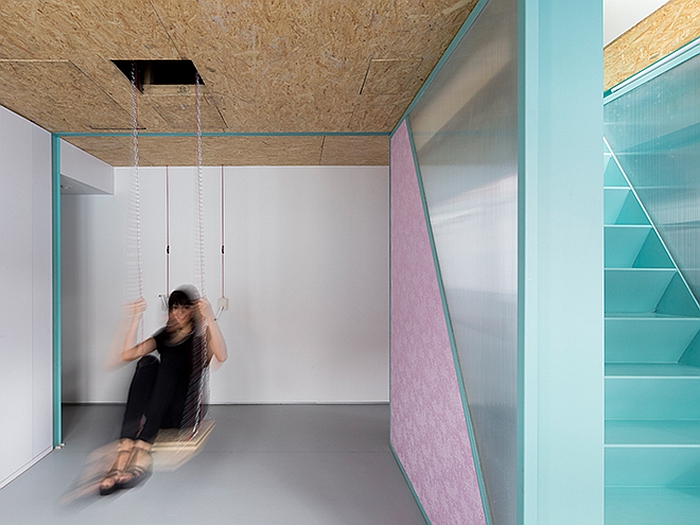 In a way, every house is a theater where you perform your everyday life. In this case, the apartment was designed for somebody who was starting a new life, and in this domestic stage, she will be able to turn over a new leaf.