After taking down my holiday decorations, sometimes my home can feel a little dull. The excitement from the holidays begins to wear off and the January blues set in. Not to mention, in my neck of the woods, its cold and grey outside, making me want my interior to be even more of a retreat. Why wait until spring to freshen up my decor? Here are some simple ideas to help you beat the winter in your home.
Freshen with Flowers
Make it feel like spring inside no matter what it is doing outside! Fresh cut flowers instantly brighten your home, making it colorful and inviting. It is an easy way to introduce trendy colors that you don't have to commit to forever. You can change them out weekly to keep your look fresh. [from Chroma Design]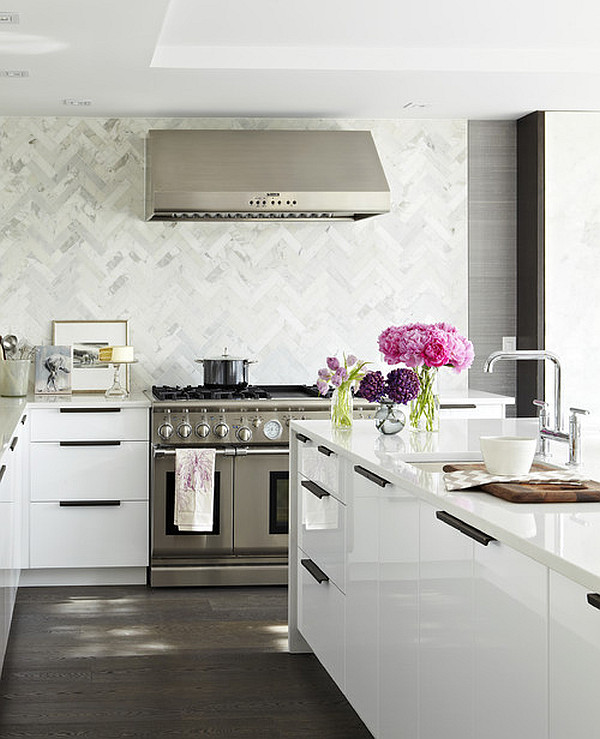 Not the flowery type? For the same effect, add color with a bowl of fruit. [from AMW Design Studio]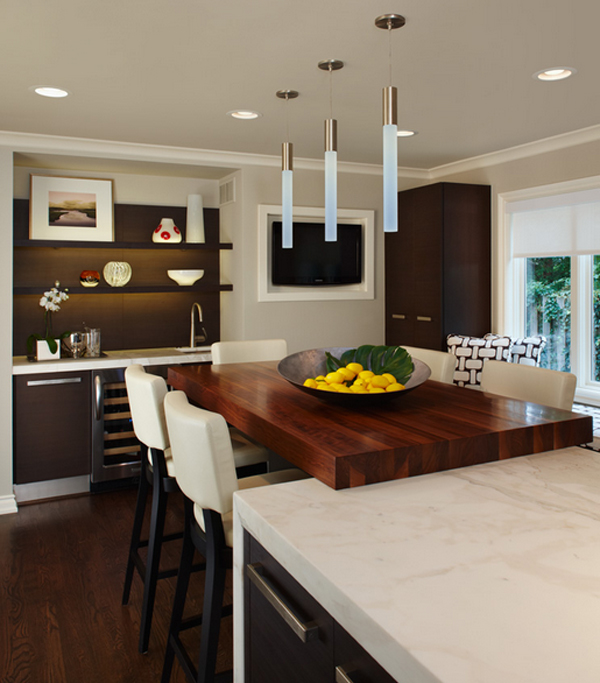 Brighten up your Pillows
Throw pillows are inexpensive and easy to change out. You can refashion the entire color scheme of a room with the just a few throw pillows. Remember, it is just an accent, so don't be afraid of color! [from Shop Society Social]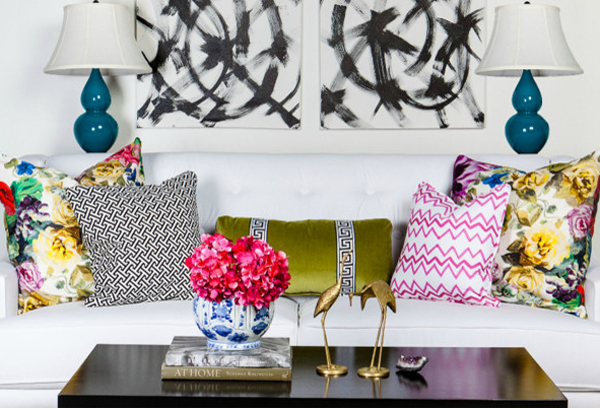 Warm your Chairs with Sheepskin
There's nothing warmer than a sheepskin draped over your chairs. These comfy furs instantly add both comfort and style. If you have pets, watch out, your animals will think you got them a fantastic pet bed! [from Sklar Design]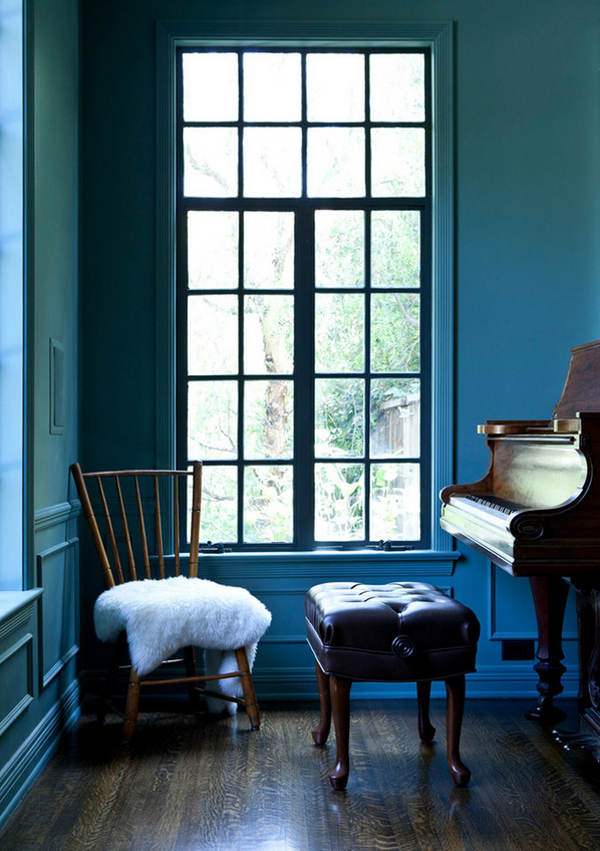 Organize your Bookshelf by Color
Believe it or not, organizing your bookshelf adds visual color that will brighten your home! When all of your books are mixed together, it is like white noise – your eyes don't register it. Just by rearranging, you will be amazed by how much color you already had in your room (and didn't even know it). [from Hudson Interior Designs]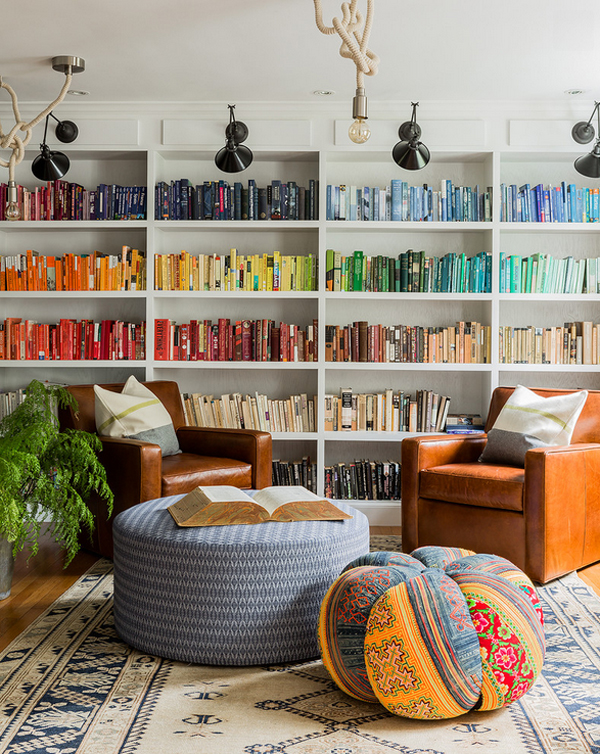 Accent your Bathroom with Towels
Just like adding pillows to your living room, you can brighten up your bathroom with towels. For a fresh look, choose something light and bright. Anything from white to vibrant yellow will do! Not only will your bathroom look great, YOU will feel great using them. [from Eric Aust Architect]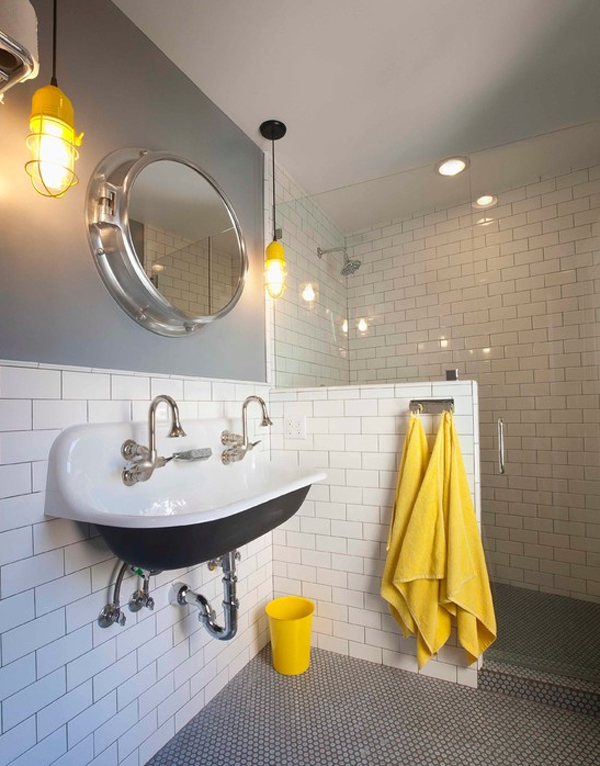 Declutter your Living Space
Though this one seems obvious, I often get stuck in a rut and begin leaving items out that are frequently used. I do not even realize it looks cluttered until I have company over, do a massive cleaning, and I am more impressed by the transformation than they are. Kitchens are especially susceptible to overlooked clutter. What all do you have sitting on your counter? Toaster, coffee maker, microwave, juicer, mixer, cutting board? Put it away, clear your surfaces, and your home will look refreshed.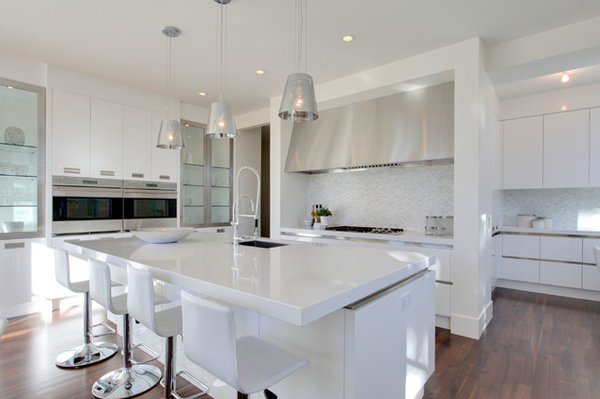 Highlight your Windows
I recently lived in Paris, and one thing I noticed was how wonderfully Parisians organized their living spaces to highlight the windows. If you go to a café in Paris, you will notice that all of the chairs are angled out toward the street or the scenery, rather than facing the table. Well, Parisians do the same thing in their homes, but the chairs face out towards the windows. Contrarily, where I am from, it is customary to create a "conversational room" by turning all furniture inward. So if you haven't already, change it up, turn your chairs to the window, and try to enjoy the outdoors from the comfort of your living room. Perhaps this is how those smart Parisians deal with the grey winters! [from Dick Oatts]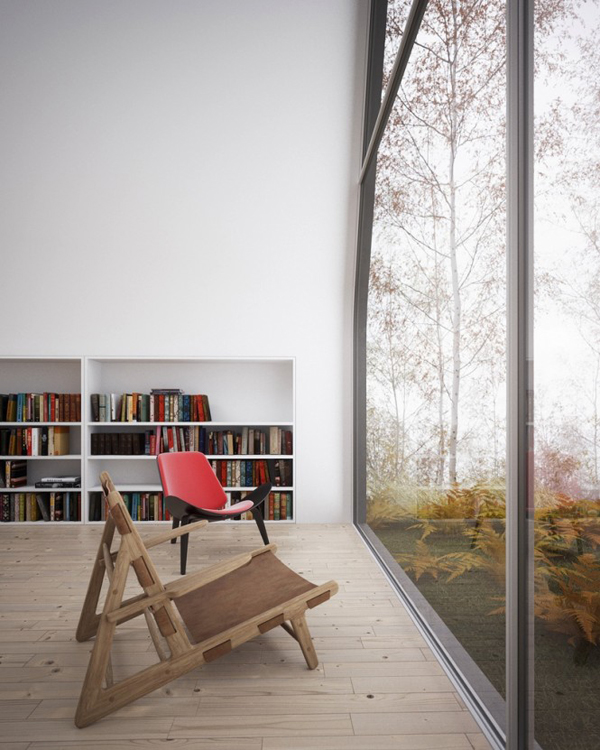 Invest in an Herb Garden
Breathe life into your kitchen with an herb garden. Herbs are both functional and beautiful! Pot them in a planter, mount them on your wall, or hang them in your window. Your food will taste great too. [from Urban Gardens]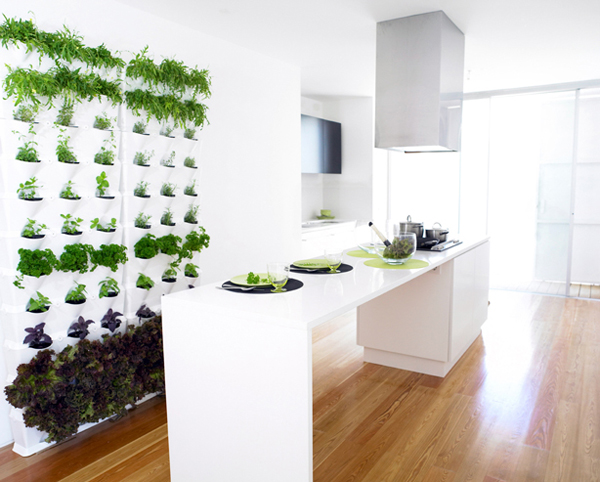 This tip is perfectly suited for a DIY enthusiast. You can repurpose anything into a planter. Just drill or poke holes in the bottom of your container and plant away. [from House and Home]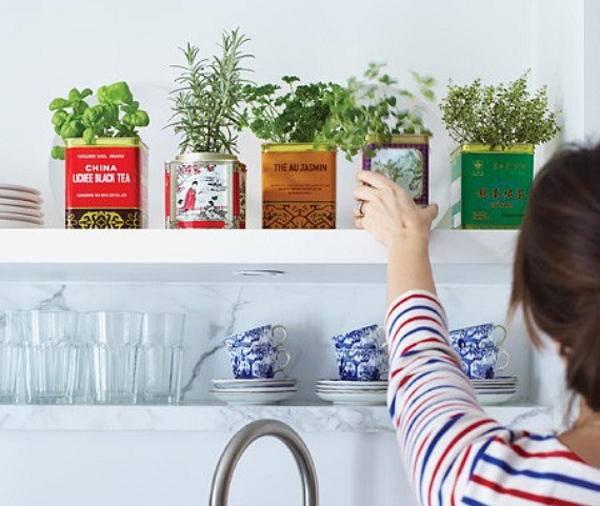 Color your Closet
Painting the inside of your closet will make you smile every morning! Choose your favorite cheerful color and get painting. The new color will even encourage you to keep your closet clean. [from Closet Envy]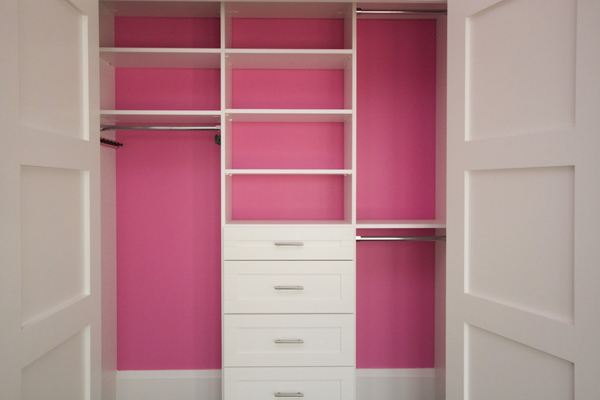 For a similar effect, choose a patterned wallpaper for your closet. You can also paint the backside of the door as pictured below. [from One Kings Lane]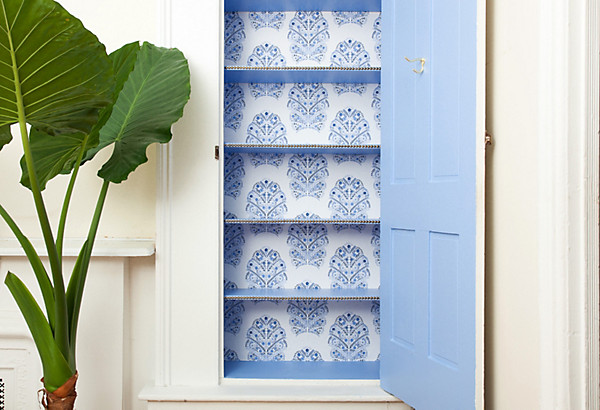 Do you have any tips on freshening up your home? Share them below!