There is something about bunk beds that makes children go crazy! Some say it is because of children's innate energetic characteristics, but others say it's because bunk beds are more than just a sleeping station, they are vessels of imaginative creativity and adventure. Either way, this not-so-boring addition to your kid's room is bound to put a smile on his or her face.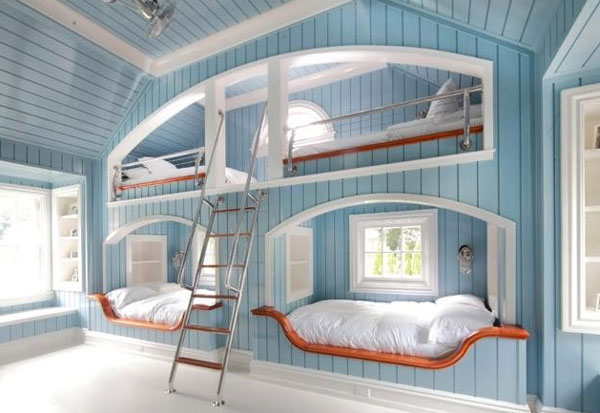 by Manakato
Stand-alone bunk beds have been flooding brick and mortar furniture stores (and Ikea) in bulk, but interior designers and some extremely talented architects are looking to change the way they do things. They have in essence built these bedding options into the home's entirety, making for a multiplex of functional art and comfort.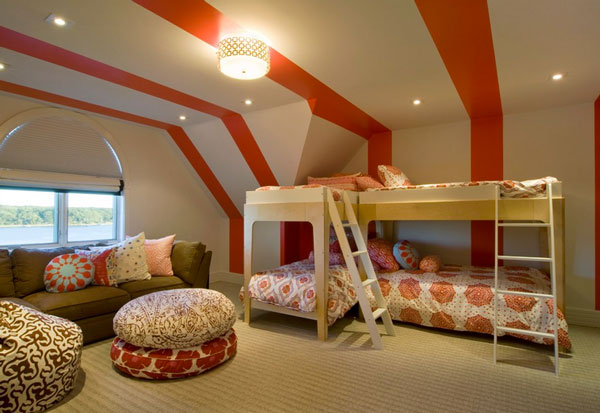 by David Howell Design
Now, that is not to say singular models have lost their luster. That is certainly not the case! Depending how you approach your decor, these attractive pieces of furniture are great demonstrations of industrial chic and are sure to not only win over your heart, but your kid's as well.
An Ark of Comfort
If you are a fan of space-saving techniques, the following selections are going to blow your mind. In light of everything modern and stylish, there is nothing wrong with giving into lavish comfort.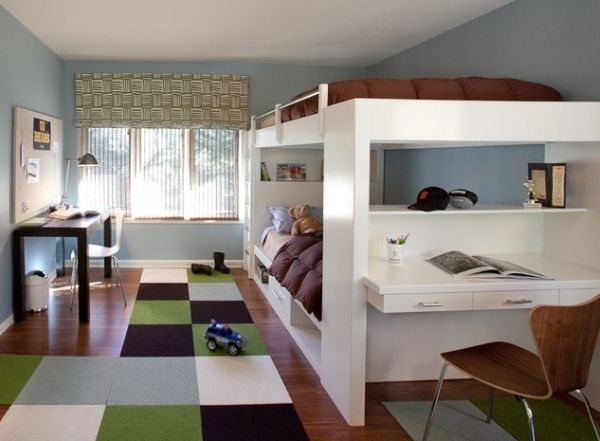 by Lisa Rubenstein
Bunk beds that double as a private workspace and play area are great choices for both kids and parents. These options are not only extremely cost-efficient, but are also dramatically appealing. Kids can glide from one section to the next to find a suitable setting for storytime, homework time or whatever.
by Space Architects + Planners
Double Deckers!
Having quadruplets is probably not in the books for many of us (thank goodness!). But that doesn't mean you can't have two sets of bunkbeds. These wall-mount beds are the perfect arrangements for slumber parties! Your kids can invite their little buddies over and you won't have to worry about setting up a tent in the backyard to accomodate everyone.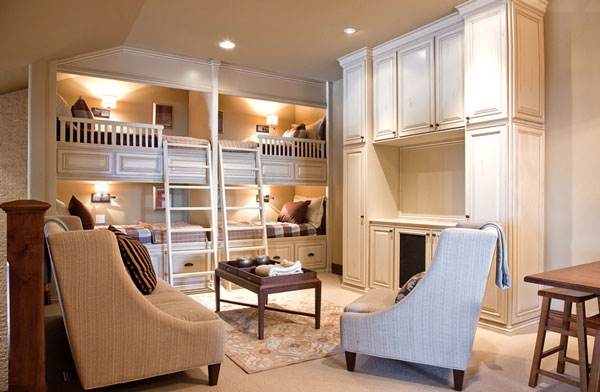 by Alder and Tweed
The above style looks like something taken out of a storybook. It is imaginative and very personal. Little nightlight accents in each of the cubicles illuminate the room with a delicate shine. When it is bed time and when the lights go off, your kids can still enjoy a bit of personal time without disturbing their siblings.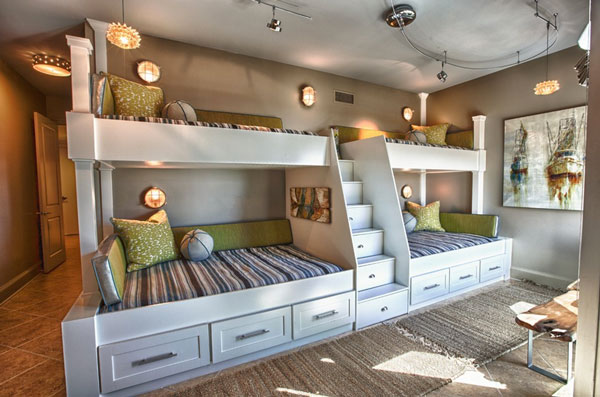 by Lovelace Interiors
Setting Up Camp
Sometimes it is nearly impossible to pull your kids away from the great outdoors. The adventurous side of these petite spirits is mesmerized by the smell, touch, taste and glory of it all. When the family is not on vacation, the best way to remind your kids of nature is through camp-style decor. And the most iconic camping souvenir you can bring back into your home is a set of bunk beds!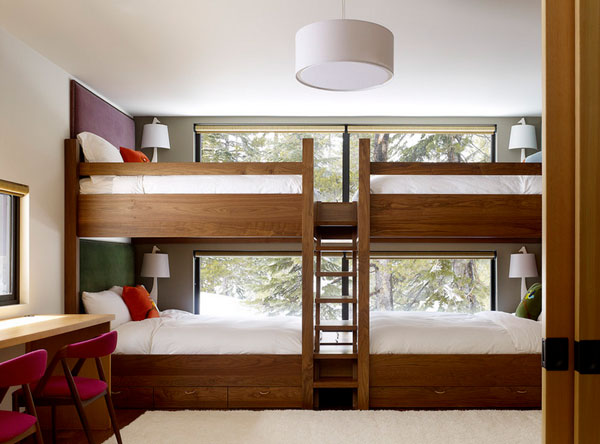 by John Maniscalco Architecture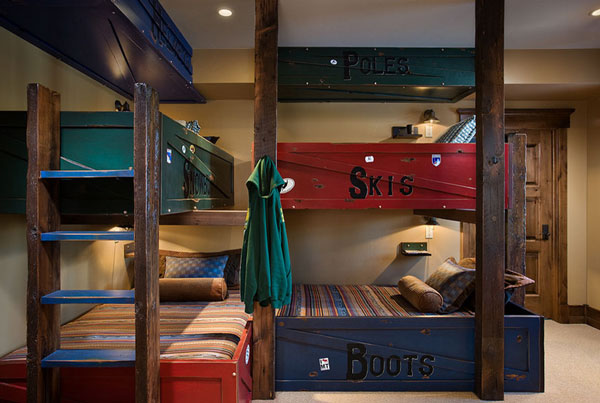 by Dain Interiors
The hickory wood panels enhance the room's ambiance, creating what appears to be a cabin indoors. Your adorable woodcutters will love spending time in their very own wooden shack. Instead of building a treehouse, you can center your designs around this DIY-friendly project. Just a few nails and a couple pieces of thick boards, and you will be on your way to crafting a dream bedroom for your kids.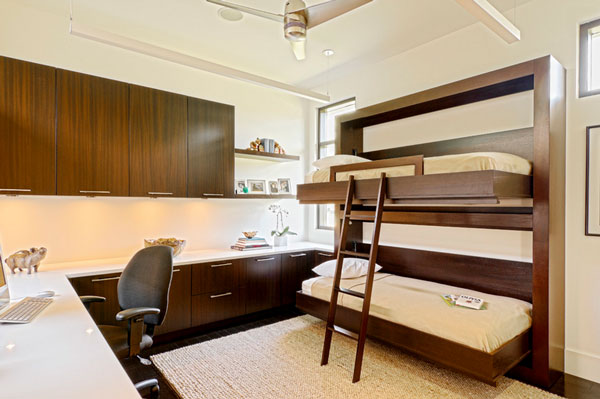 by Caden Design Group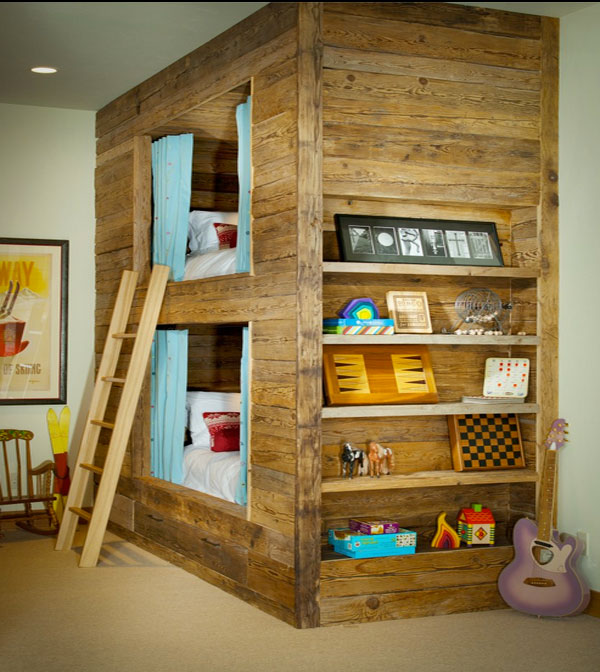 by Slifer Designs
Upcyling is one technique many people are adopting in this time and age. The bunk bed creation above is a great example of how you can take excess materials and turn them into something more functional.
Keeping Up With The Trend
Everyone has a keen eye for design and style, and kids are no exceptions. Just because they are mini-me versions of you doesn't mean they will ignore the decor at home.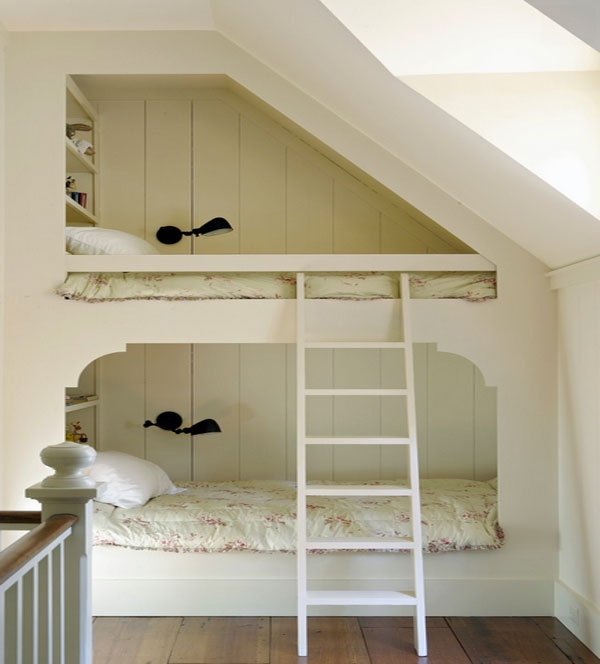 by Atlantic Archives
The unique outline of the facade of the bunk bed style above is gentle and loving, perfect for girls with an American-Girl style. A simple white ladder connecting the bottom and top portions is a subtle accent. Anything larger than this would outweigh the overall design of the room.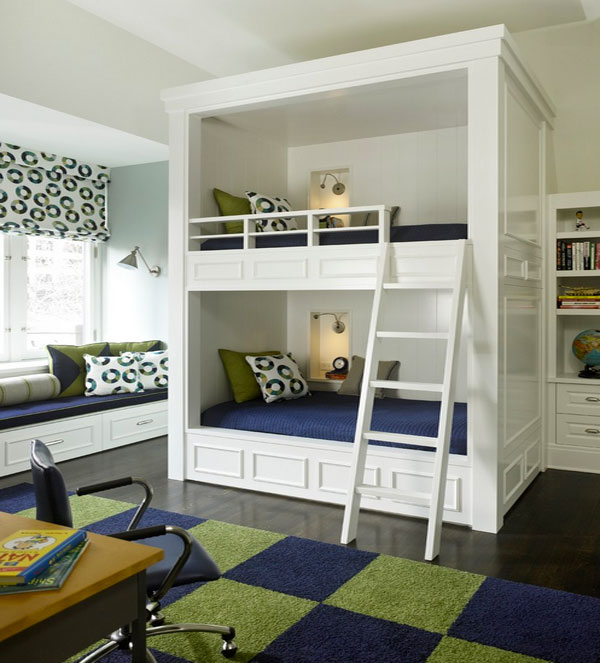 by Michael Abrams Limited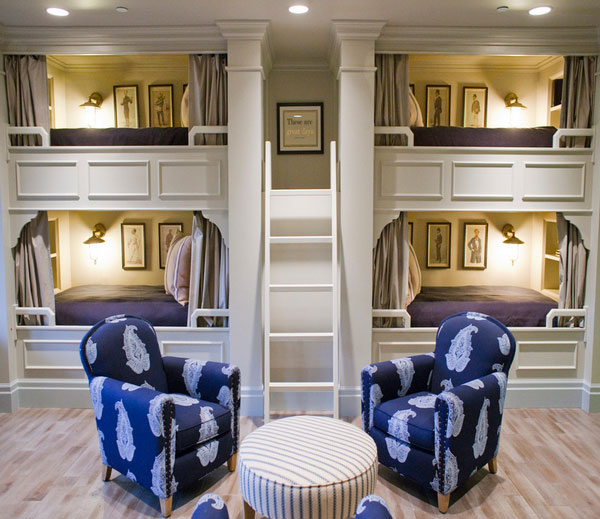 by Harman Wilde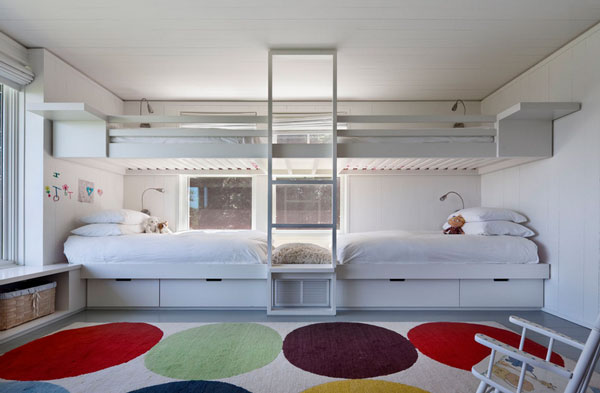 by Robert Young Architects