Home renovations and extensions are inherently more eco-friendly and economically viable than building an entire new structure by demolishing the old house. But this beautiful home in Mosman, Sydney takes the sustainability quotient to an entirely different level by ensuring that its latest extension is as eco-friendly as possible. Instead of opting for costly, high-end gadgets to give the home a green makeover, Anderson Architecture and interior design firm MacKenzie Design Studio went with smart, passive solar techniques and low-watt LED lighting to cut back on the power usage of the revamped house.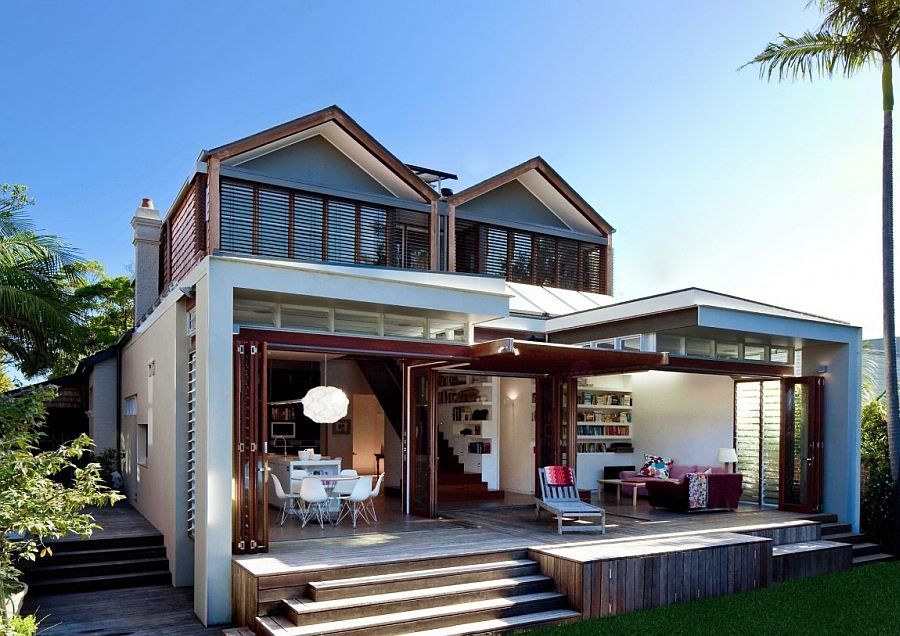 The project involved opening up the rear of the house to create a seamless connectivity between the backyard and the interior. This was done using extensive glass walls and doors that bring the outdoors inside in an effortless manner. But the design was not driven merely by aesthetics. The north-facing windows usher in ample sunlight during the winter months, which heats up the green-concrete slab in a natural fashion. The orientation of the home also keeps the temperature inside cooler during the hot summer months, ensuring reduced pressure on the artificial heating and cooling systems.
Locally sourced and recycled wood has been predominantly used in creating the new extension, while the 2.1kW photovoltaic solar panels and 32,000L rainwater storage unit further enhance the green credentials of the Mosman House.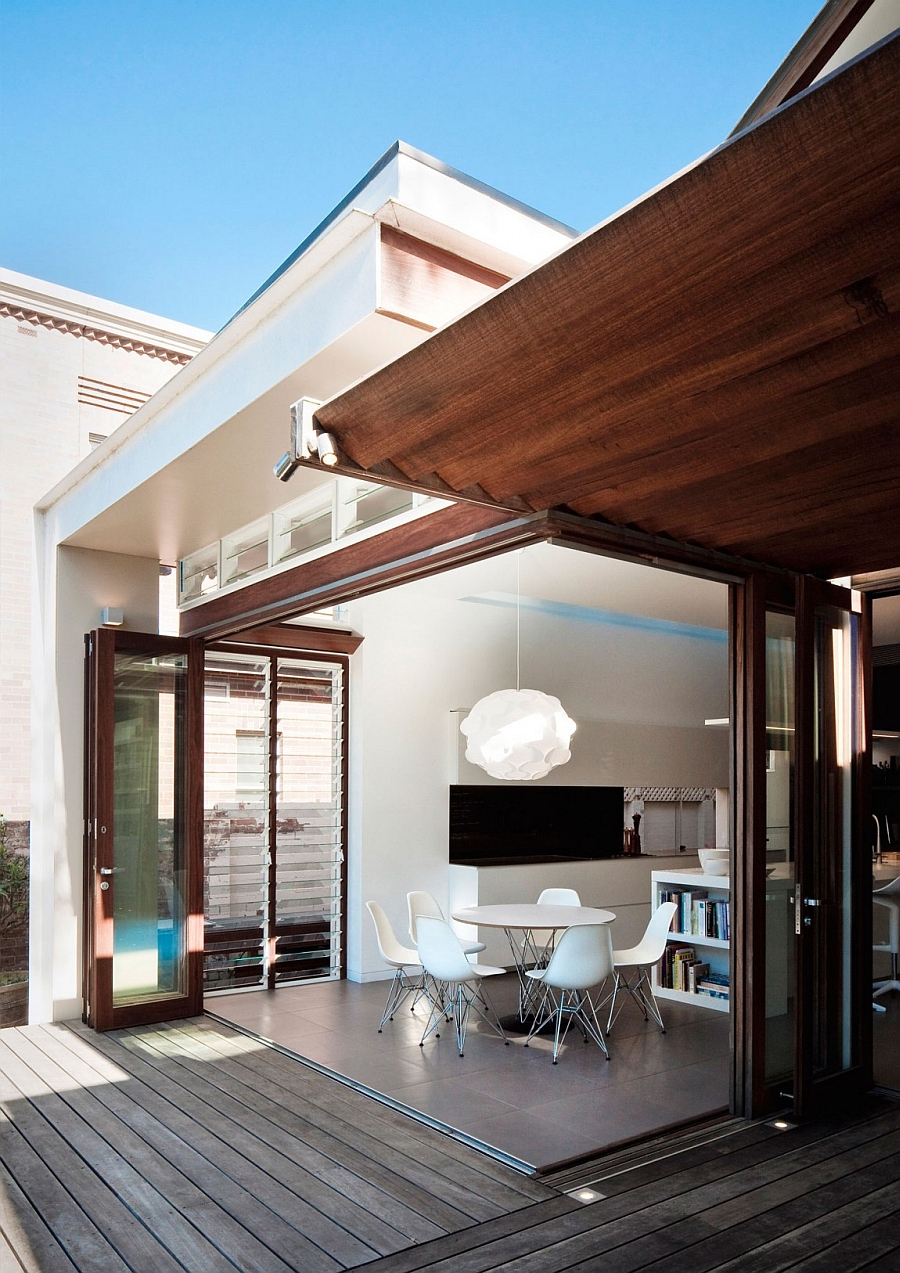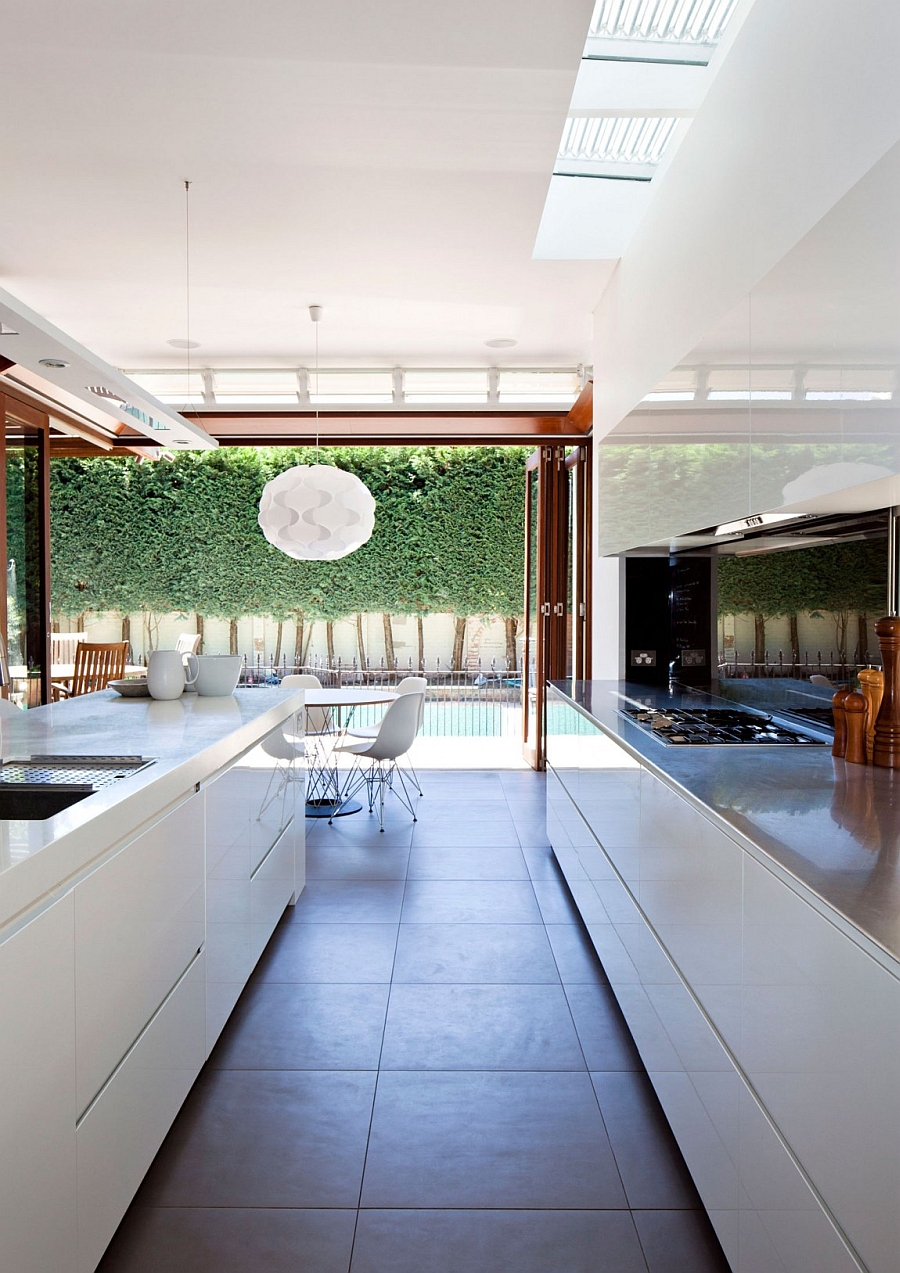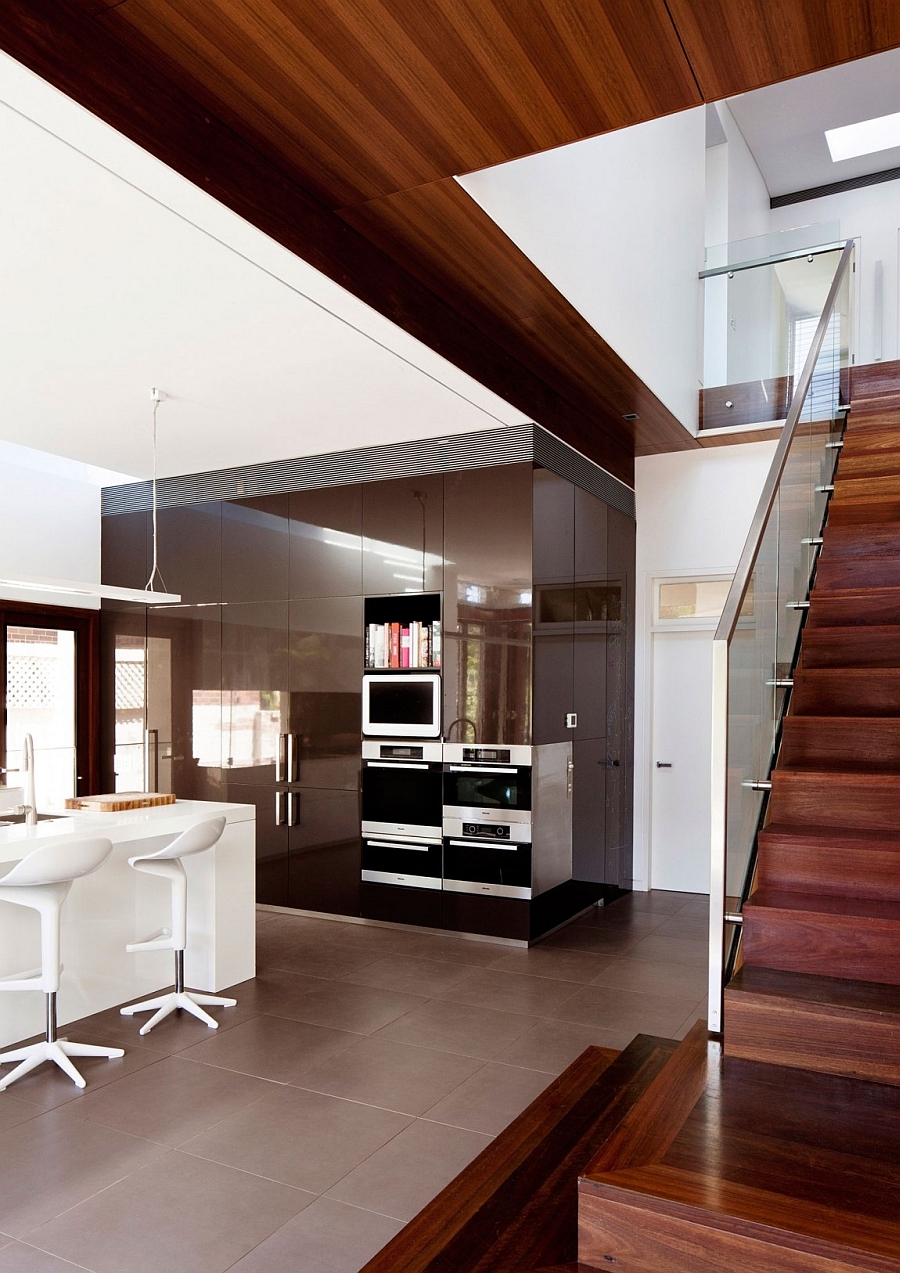 Constructing an energy-efficient structure is as much about utilizing the topography of the space, the local conditions and addressing the specific needs of the site by thinking beyond the cookie-cutter solutions. This gorgeous Australian residence does precisely that…