The holiday season might be firmly behind us, but that doesn't mean we stop thinking about that amazing little tropical retreat with sun, sand and turquoise waters that leave you mesmerized. Considering the cold winter chills that much of the northern hemisphere is currently experiencing, the very idea of a warm escape, away from the frosty weather, seems like an absolute dream. But it won't be too long before the white winter gives way to a beautiful spring and relaxing summer days. And the exquisite Cocoon Beach daybed is designed for lounging out in the open as you enjoy some fine weather!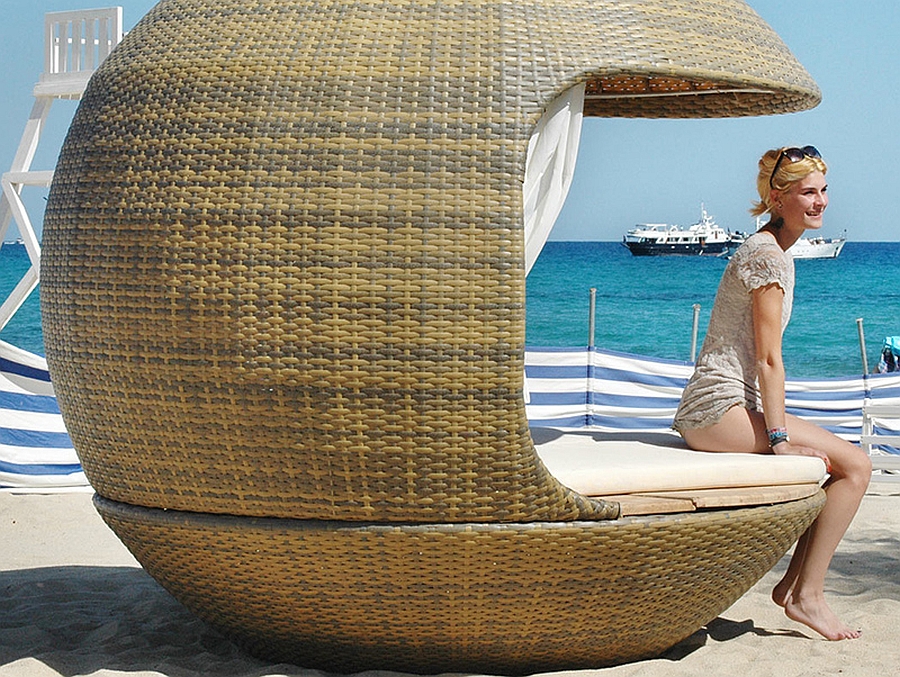 Conjured up and created by Cocoon Tree, who are renowned for their orb-like tree houses that can be set up pretty much anywhere, the Beach embraces a similar form factor. Built using a high density T6 aluminum framework and covered with intricately woven waterproof straw and synthetic wire, the Beach blends beautifully in any natural setting. Despite its organic natural look, its elegant form and plush mattress give it a sleek contemporary appeal that is unmistakable. Weighing in at 120 kg, this whimsical spherical daybed has a diameter of 2.2m, making it ideal for the modern patio, terrace or poolside deck, and even an open seaside getaway.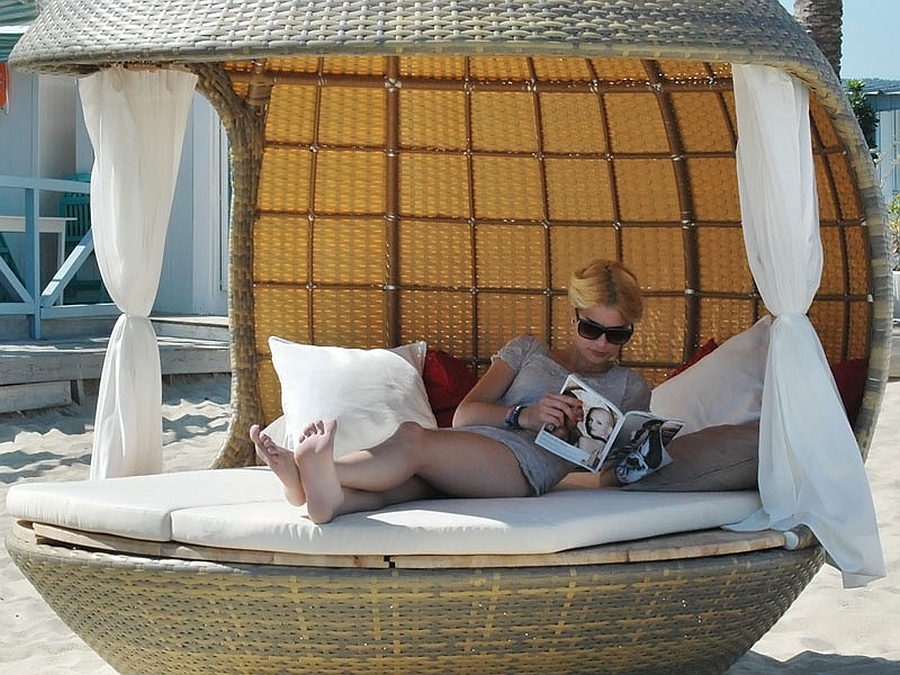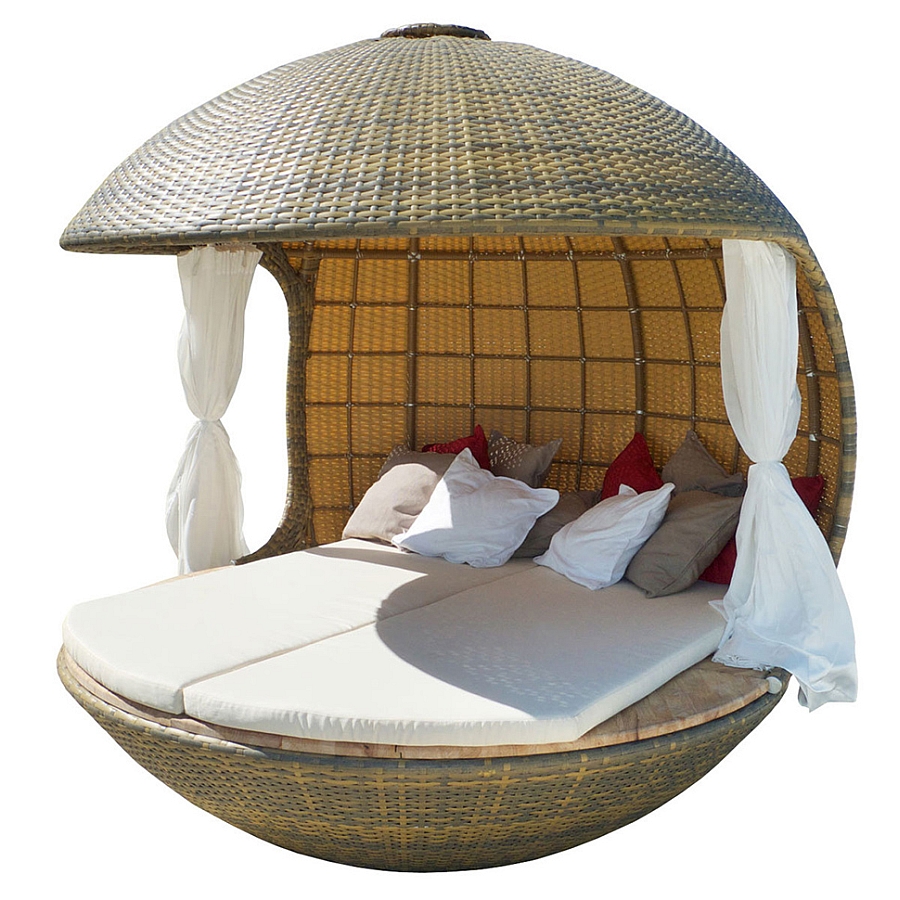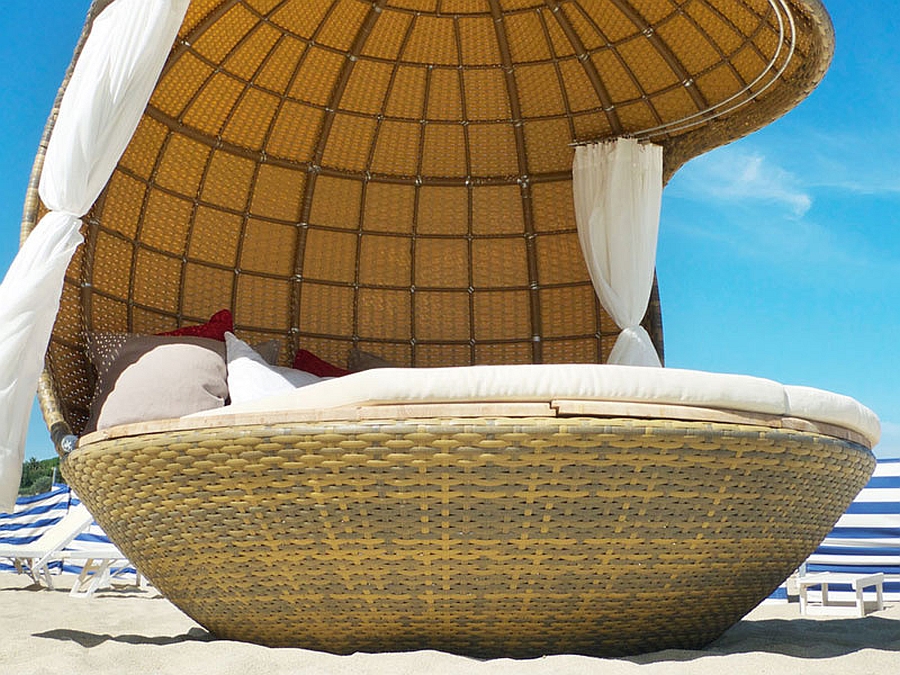 Switching between reclusive solitude and unabated views in an effortless manner, Beach features a blackout inner curtain and a light tulle outer curtain that offer different levels of privacy. Large enough to accommodate a couple easily, the daybed blends opulence with aesthetics and ergonomics with panache. Coming with a price tag of $8000, it is well worth all that dough!