Exuding an air of comfort and unassuming style, this remarkable villa in the busy Israeli city of Petah Tikva blends beautiful modern design with a lovely classic country style. Borrowing from the elements of traditional English architecture and combining them with clean and well defined lines of contemporary design, architect Sharon Weiser created a space that is both inviting and modern. The owners of the revamped place wanted a brand new villa where form followed function and catered to the needs of a couple whose children had just moved out.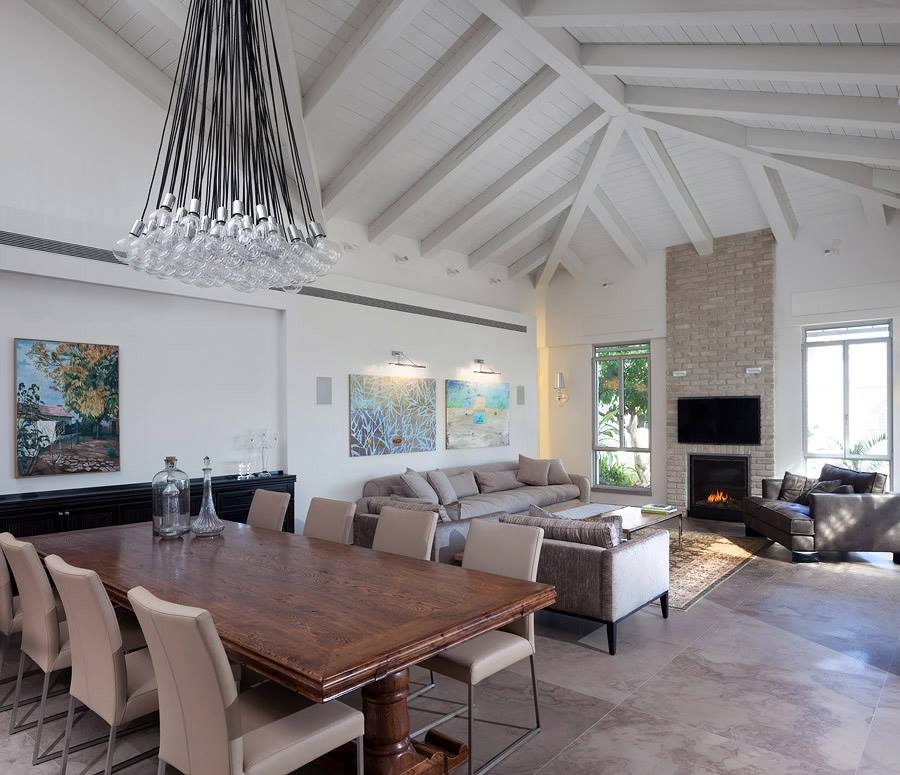 Instead of opting for a sleek, uber-modern look that mimicked a gallery, the couple went for a soothing and tranquil country-style house that is largely clad in cool grey and white. The neutral tones create a comfy ambiance that is undeniable and allows the couple to easily host their children and six grandchildren on weekends and holidays. The open living room plan, spacious dining room, large kitchen with seating space and gorgeous outdoor patio have also been planned with this specific need in mind.
Plush decor in black and natural wooden tones and large framed sliding glass doors give the entire villa a serene organic appeal. The interior is seamlessly connected with the outdoor patio that features a barbeque grill, a home bar and a refreshing Jacuzzi. A charming pergola with an outdoor dining area complements the façade of the villa that features distinct tiled roofs.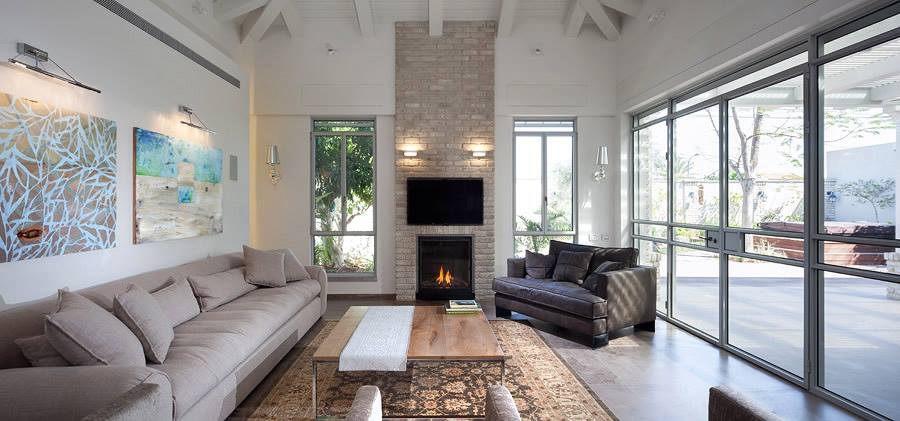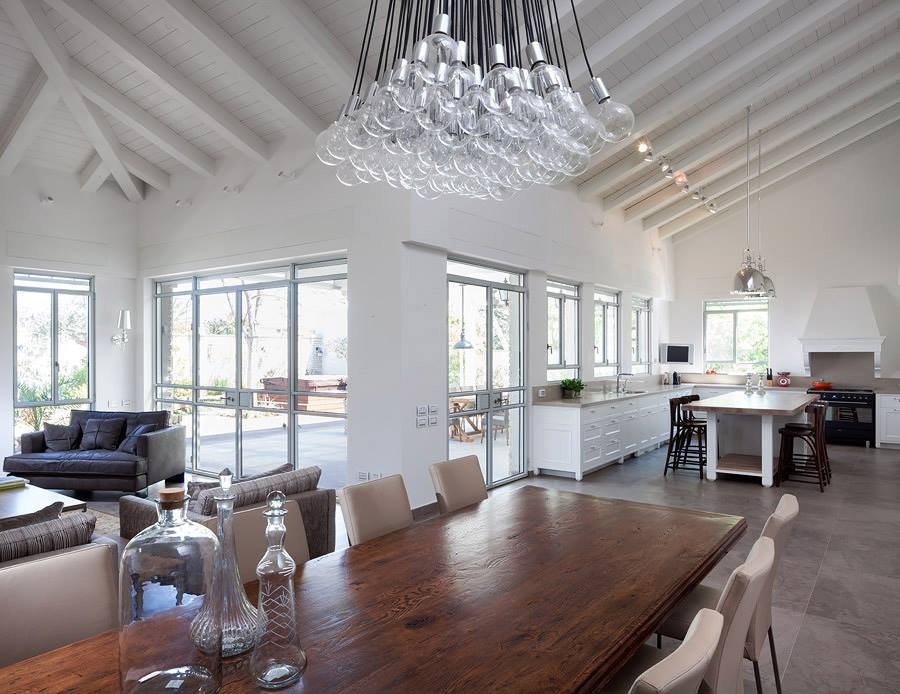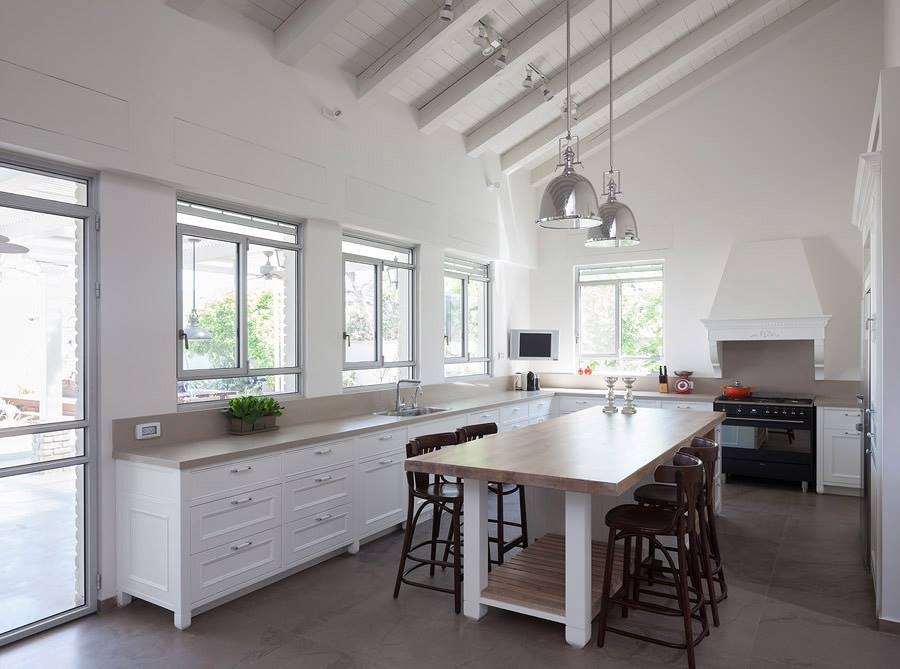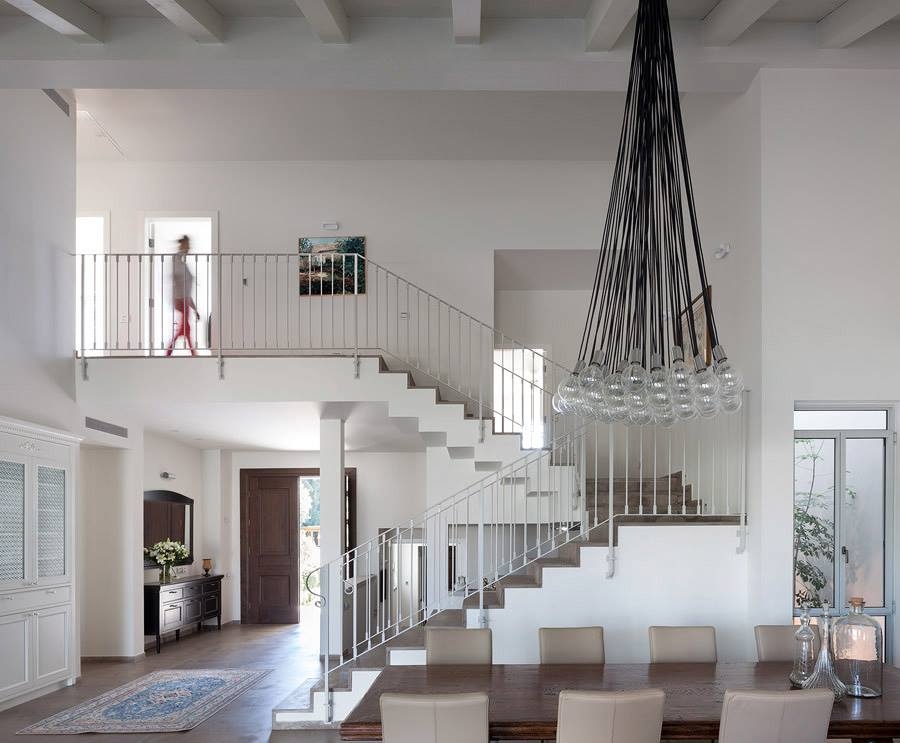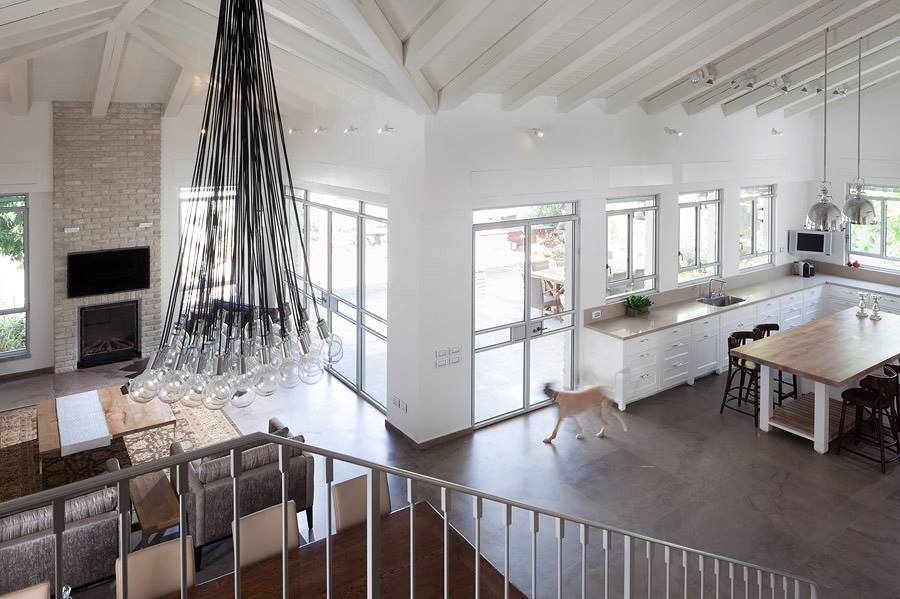 The large living room with a stone fireplace at its heart and a framed, proudly displayed picture of the old house steals the show in this ravishing new residence. Exquisite and engaging, the villa once again showcases the unique style of Sharon Weiser…