If you still had any lingering doubts, then the large words tattooed on the building read out 'Stråhattfabriken', which is Swedish for 'straw hat factory'. This sought-after property in the heart of Stockholm comes with a history and heritage that dates back to 1887. Comprised of three different buildings, the Straw Hat Factory was renovated and brought to life once again in 2012. An enterprising venture from Oscar Properties saw the revamped structure featuring 39 new apartments, and the fabulous space showcased here is nestled on the ground floor and comes with its own private patio.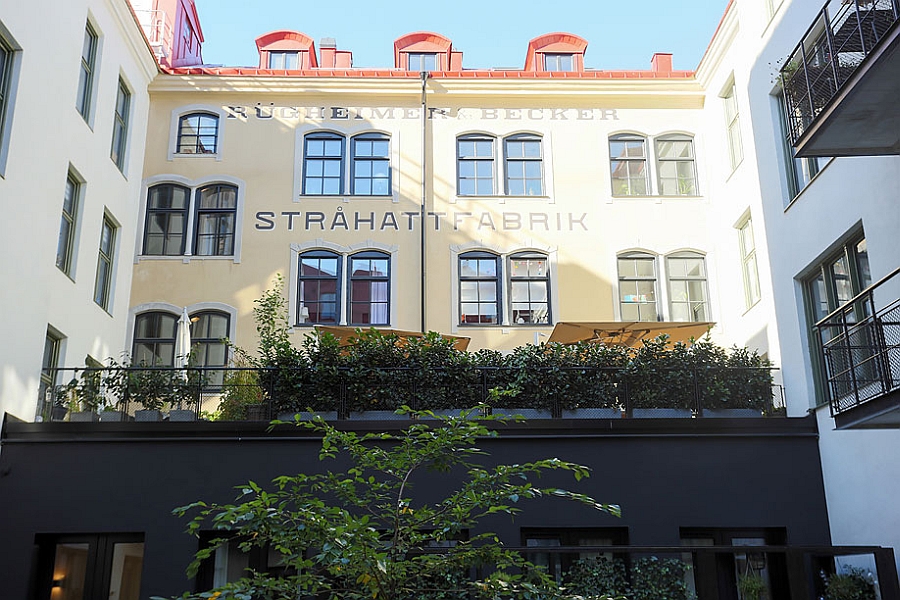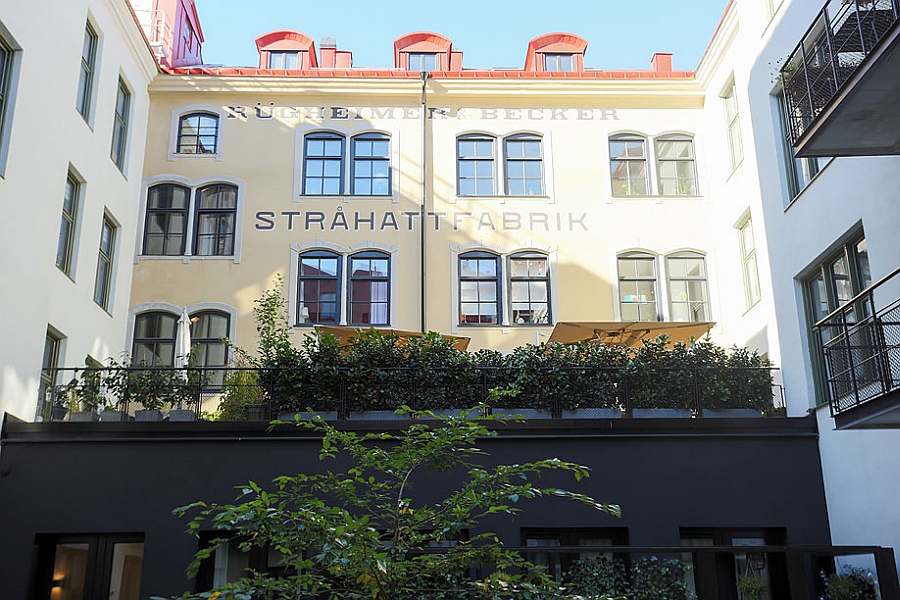 Spread across 925 square feet (86 square meters), this recently renovated apartment comes with two spacious bedrooms, a lovely open-plan living area, and an elegant patio space that steals the show. The living area itself includes the compact seating space, a beautiful dining area and an ergonomic kitchen that exudes a classic Scandinavian vibe. Rich navy blue cabinets in the kitchen and the brilliant copper pendant lights above the dining table stand out instantly, and large framed glass doors connect the space with the patio outside.
While one of the bedrooms features a built-in dressing room and closet space, the other is connected to the patio with sliding glass doors. The patio itself promises to be a tranquil and exclusive escape that is draped in a stunning wall of greenery, thanks to the potted climbing ivy plants. A smart outdoor dining table and a cool barbeque area turn it into a perfect retreat that inspires plenty of fun!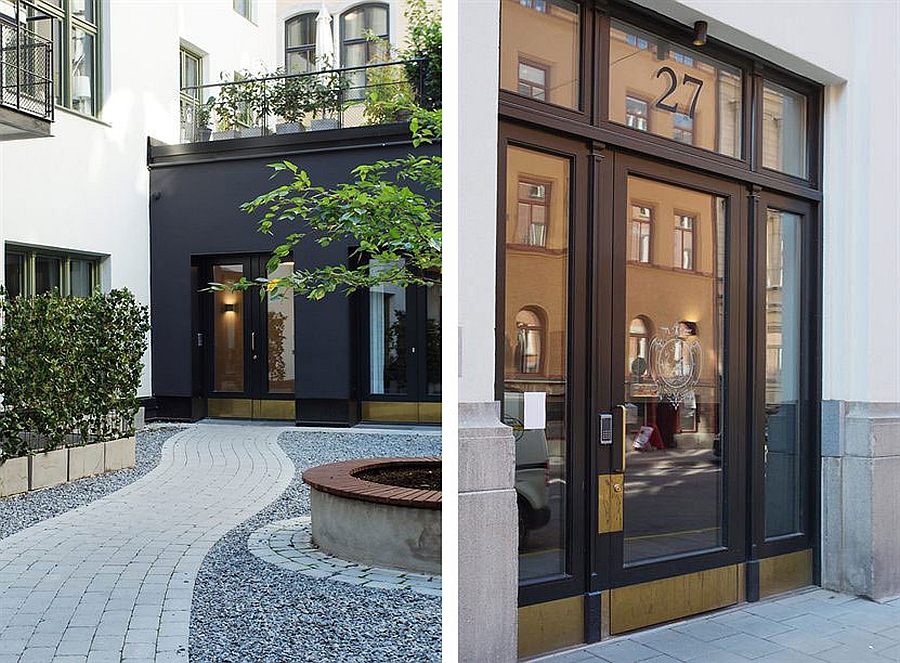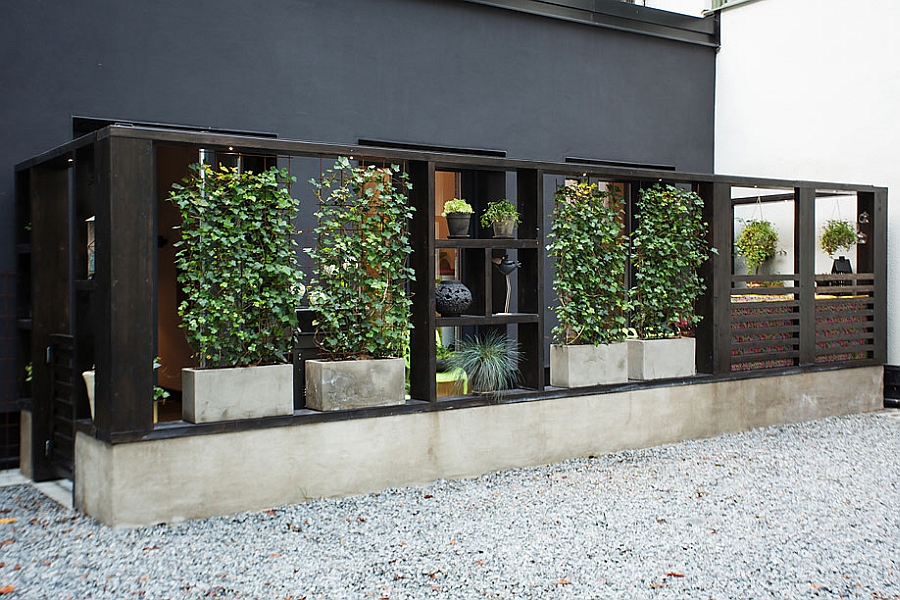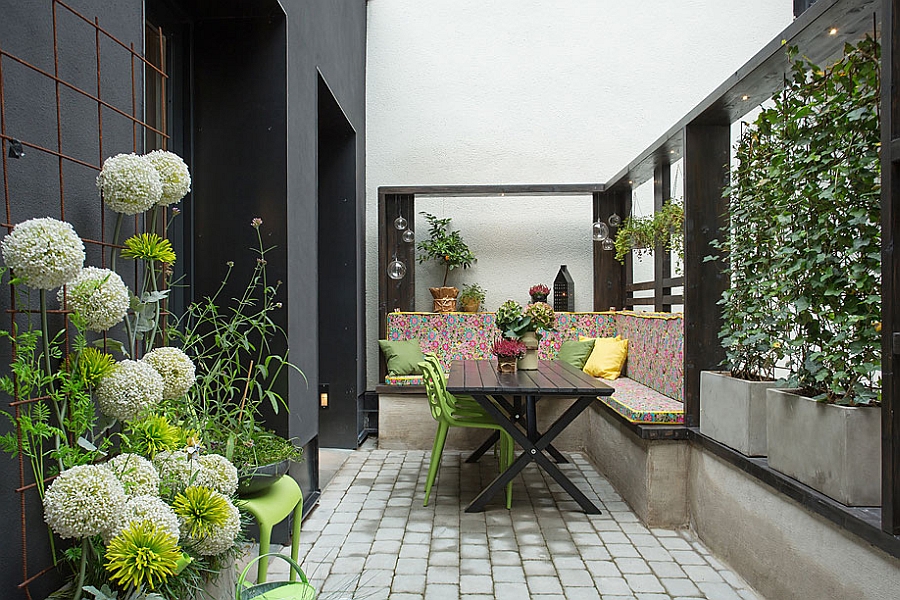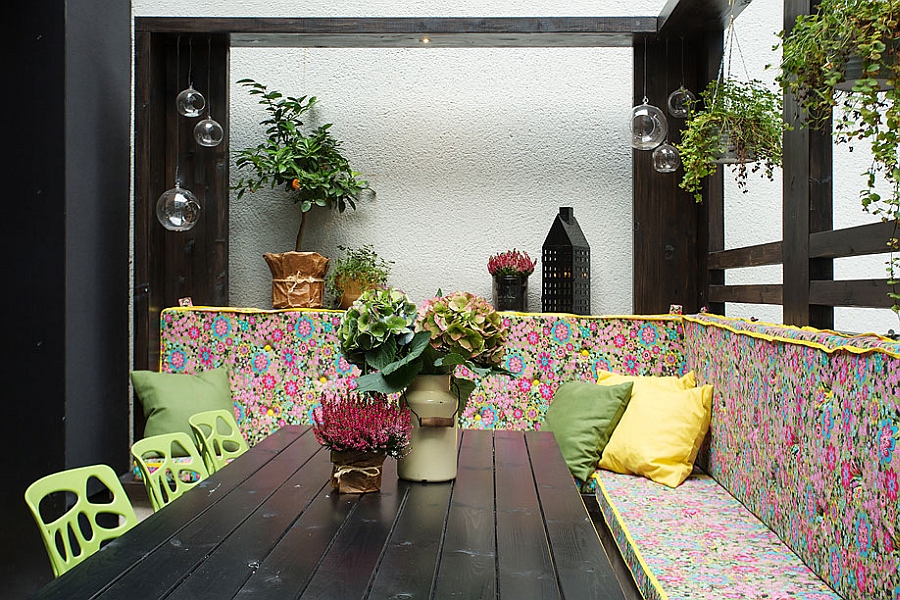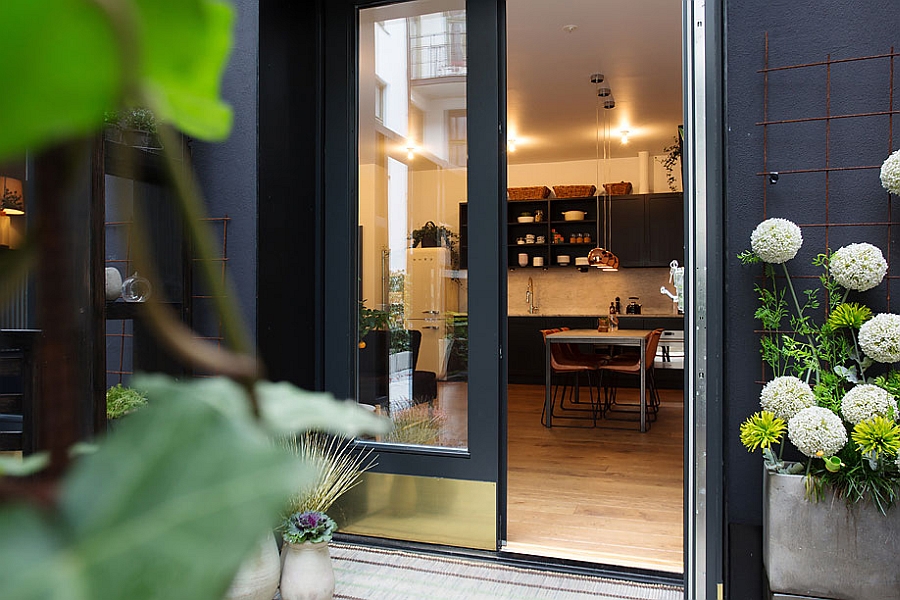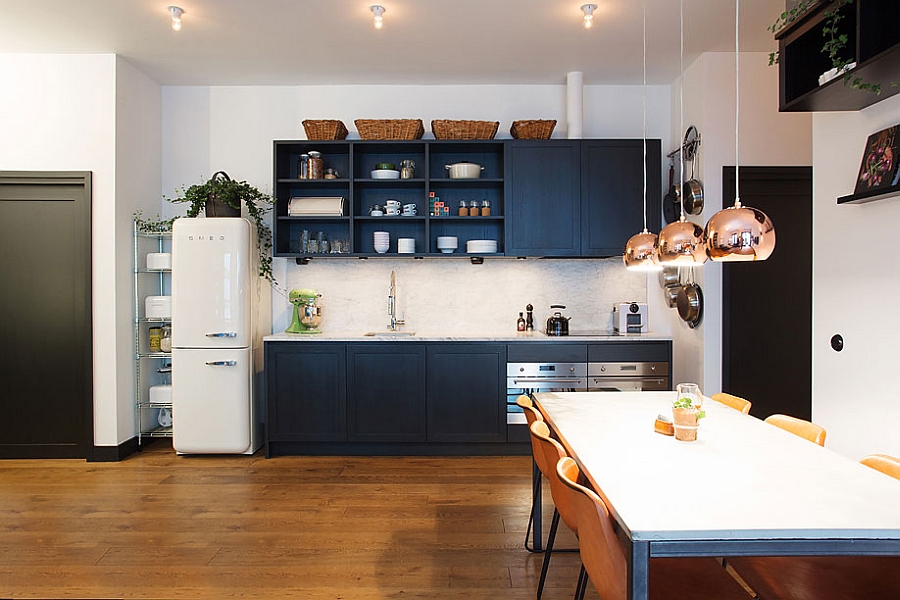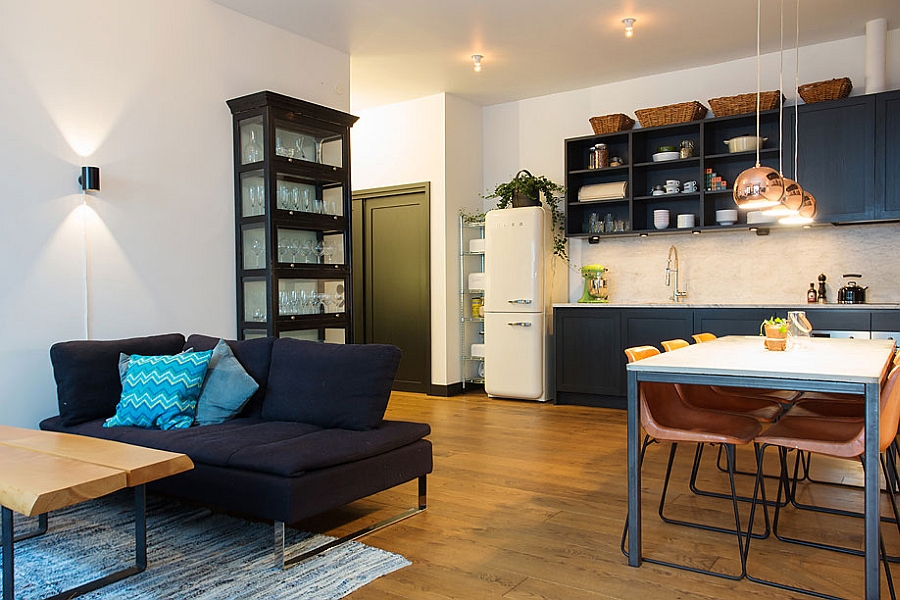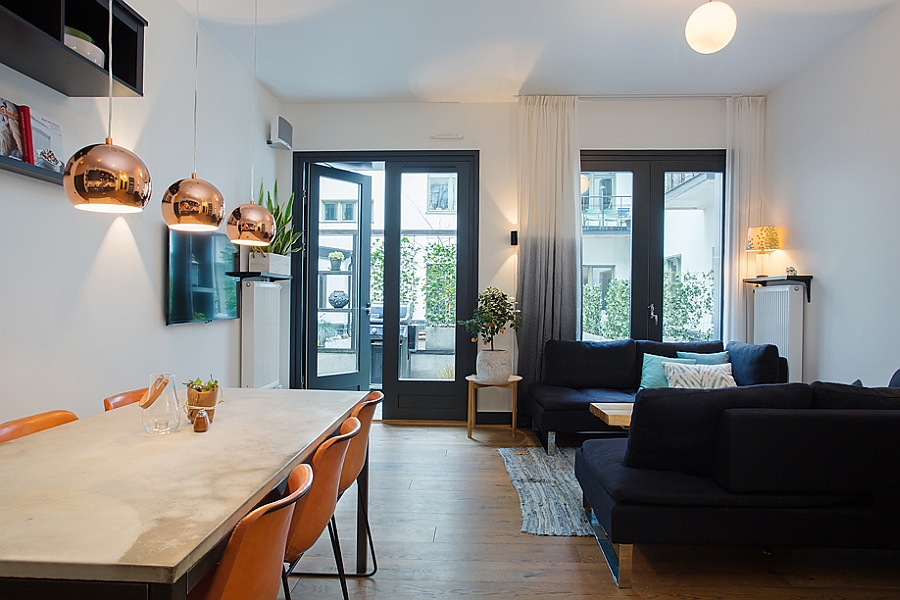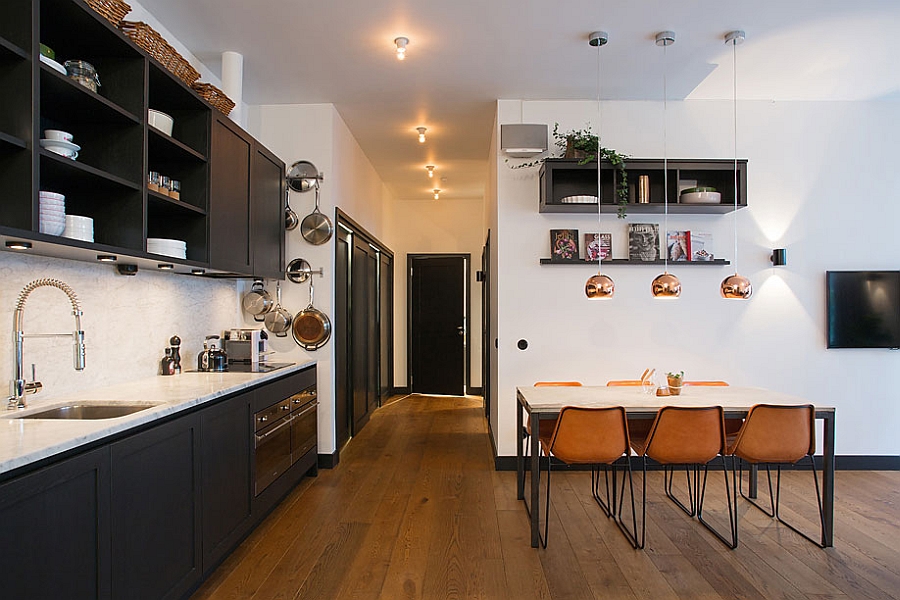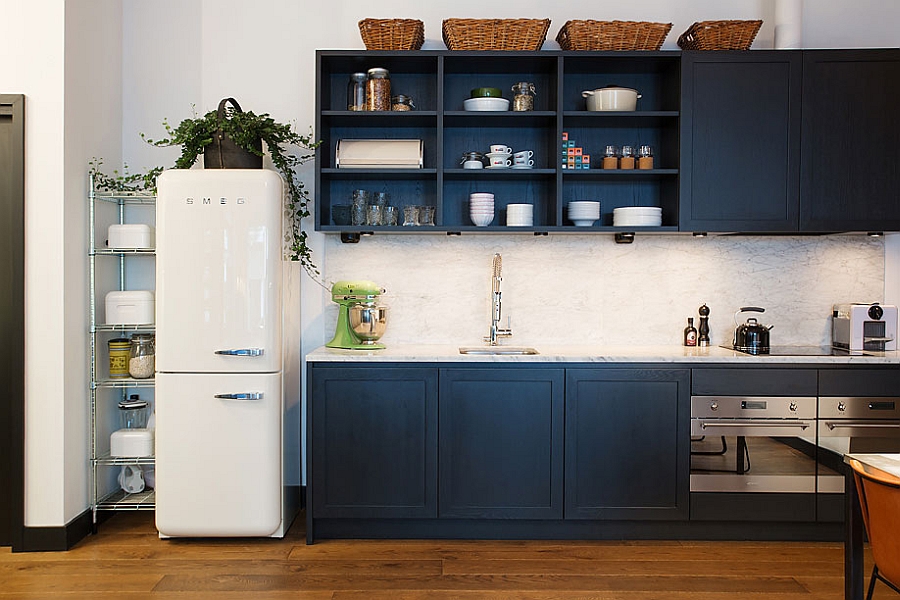 The original plank flooring of antique oak and the smart decor usher in a sense of history and timeless charm, while the modern bathroom in white presents a contrasting picture of sleek, contemporary design. Exclusive and exceptional, this apartment in the Straw Hat Factory is truly one of a kind!