Combining contrasting design styles effortlessly is often a difficult and tricky affair. But taking up this challenge is the stylish Stealth Cabin, located next to a lake near Bracebridge in Ontario, Canada. Surrounded by a lush green landscape, the cool family cottage blends fresh modern design with a traditional log cabin ambiance. Conjured up and brought to life by Toronto-based Superkül, the lovely little getaway is clad in beautiful cedar that ushers in a warm, inviting appeal, while clean lines and sleek decor add unmistakable contemporary overtones.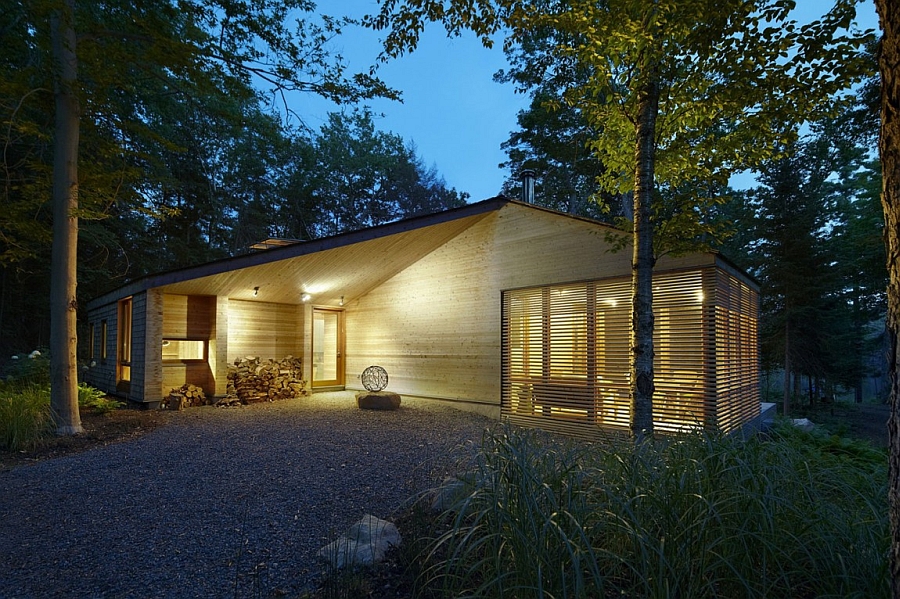 The textural and visual contrast offered by the shakes and siding give the cabin's exterior an inimitable style, and large framed glass windows offer unabated views of the world outside. Step inside and a small living space, an ergonomic modern kitchen with smart appliances and a spacious dining area greet you gleefully. Bright Emeco Navy Chairs in refreshing green at the dining table and a gorgeous fireplace stand out instantly, while the reclusive bedrooms and an airy family room are neatly tucked away in the backdrop.
By using locally available raw materials, architects have ensured that the ecological footprint of this elegant cottage is kept to a bare minimum. Chic, compact and classy, it is a perfect getaway that promises a tranquil and fun holiday weekend!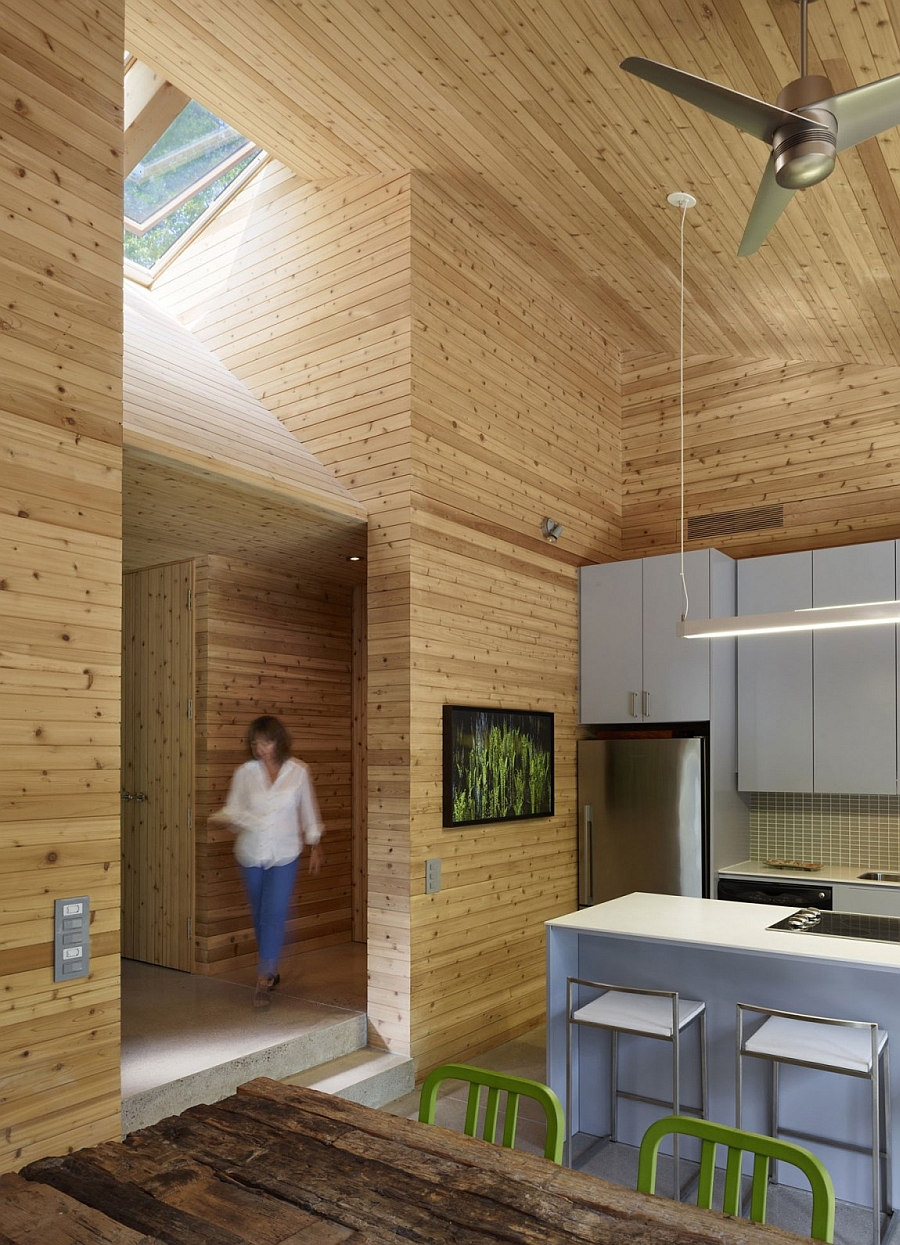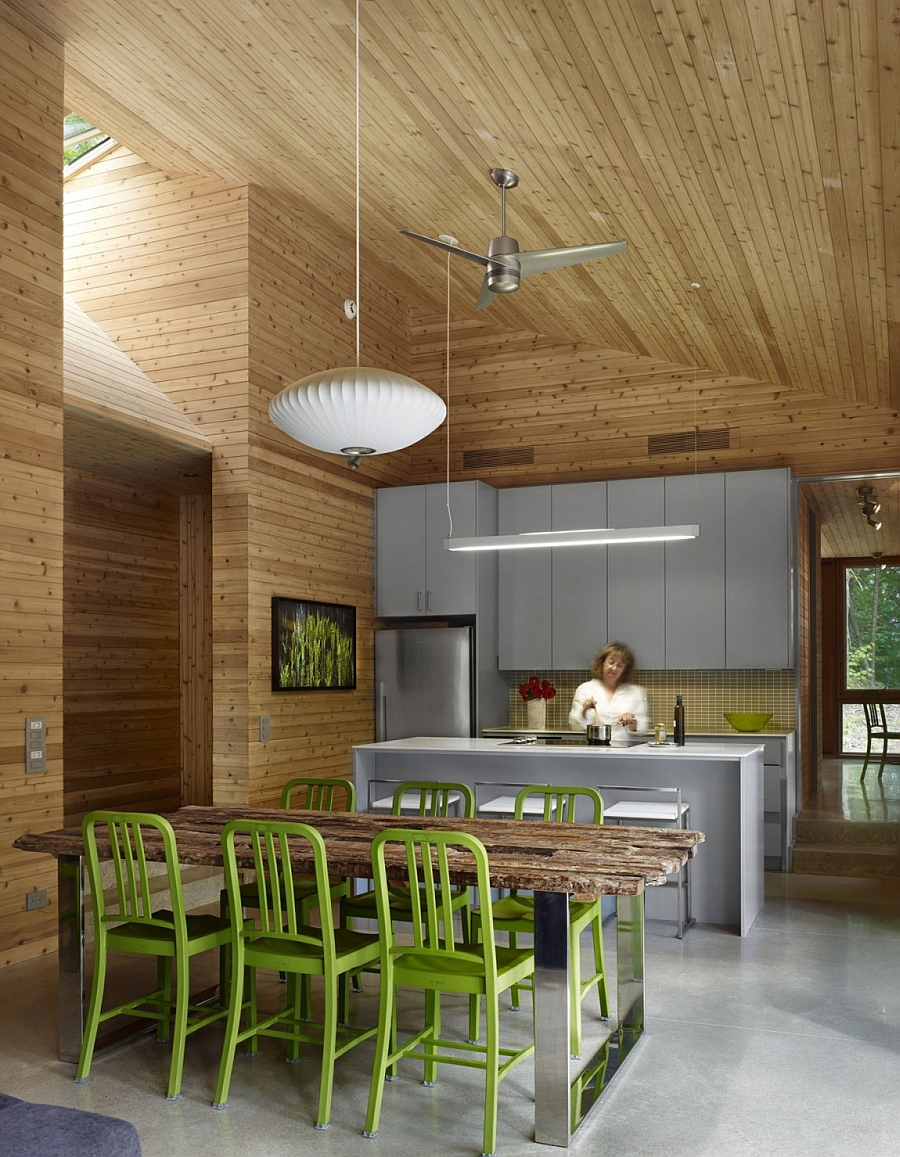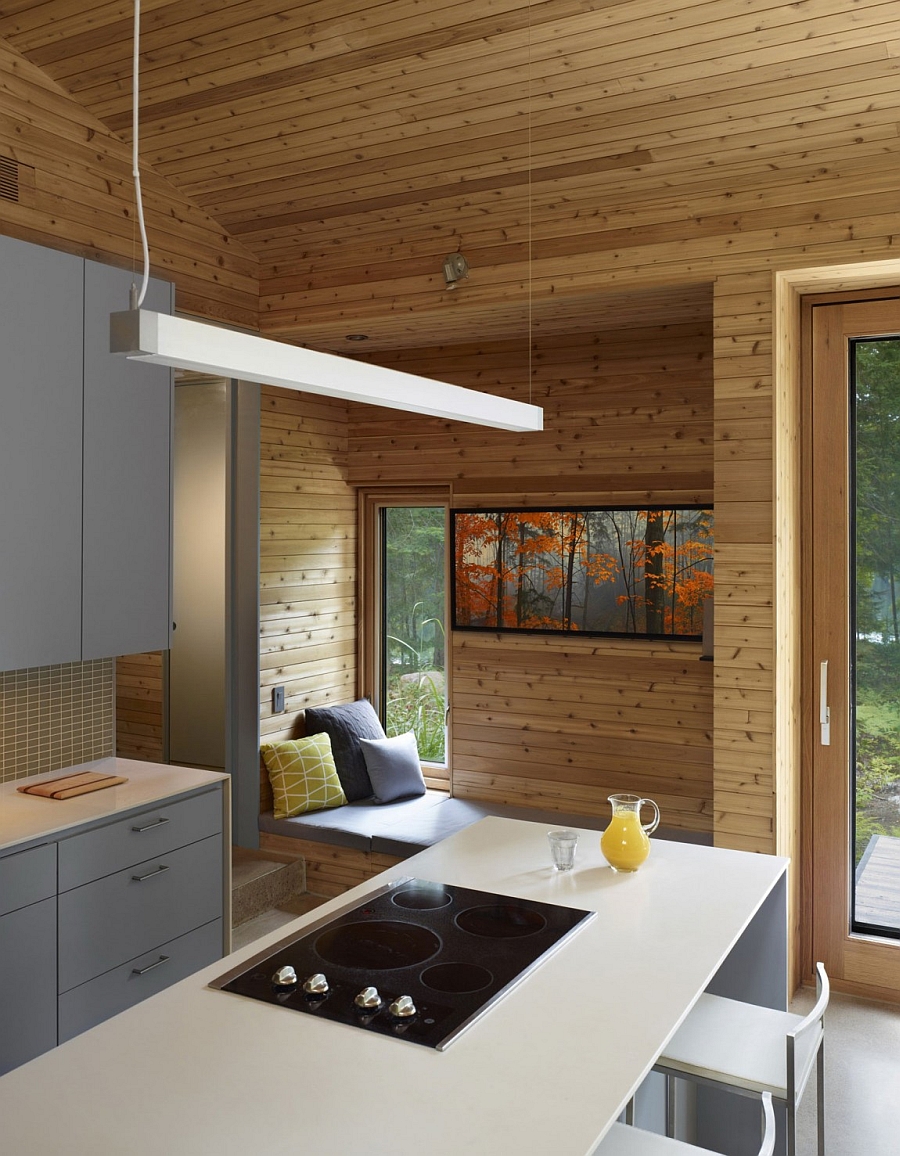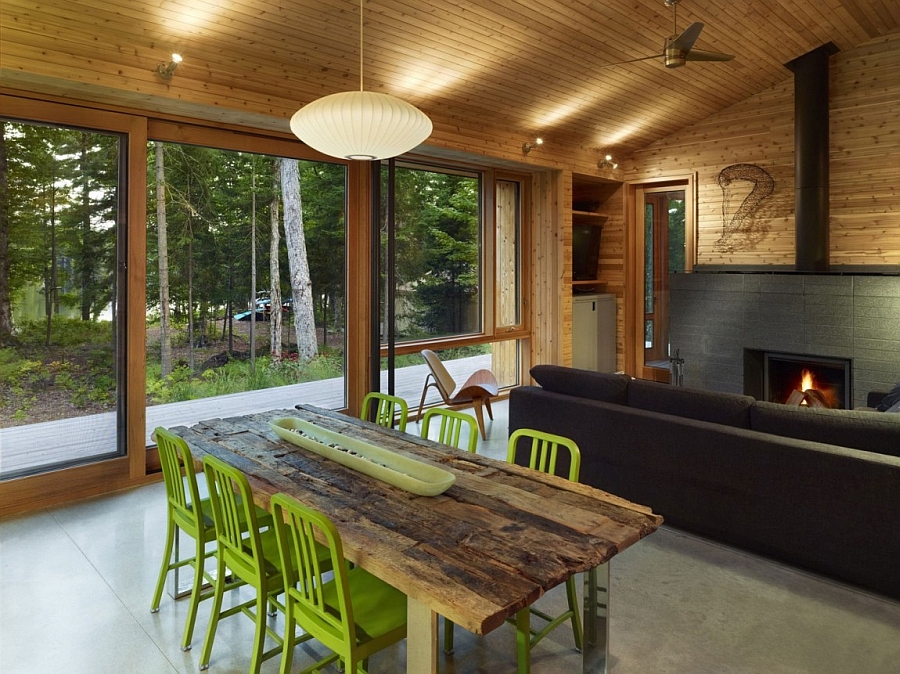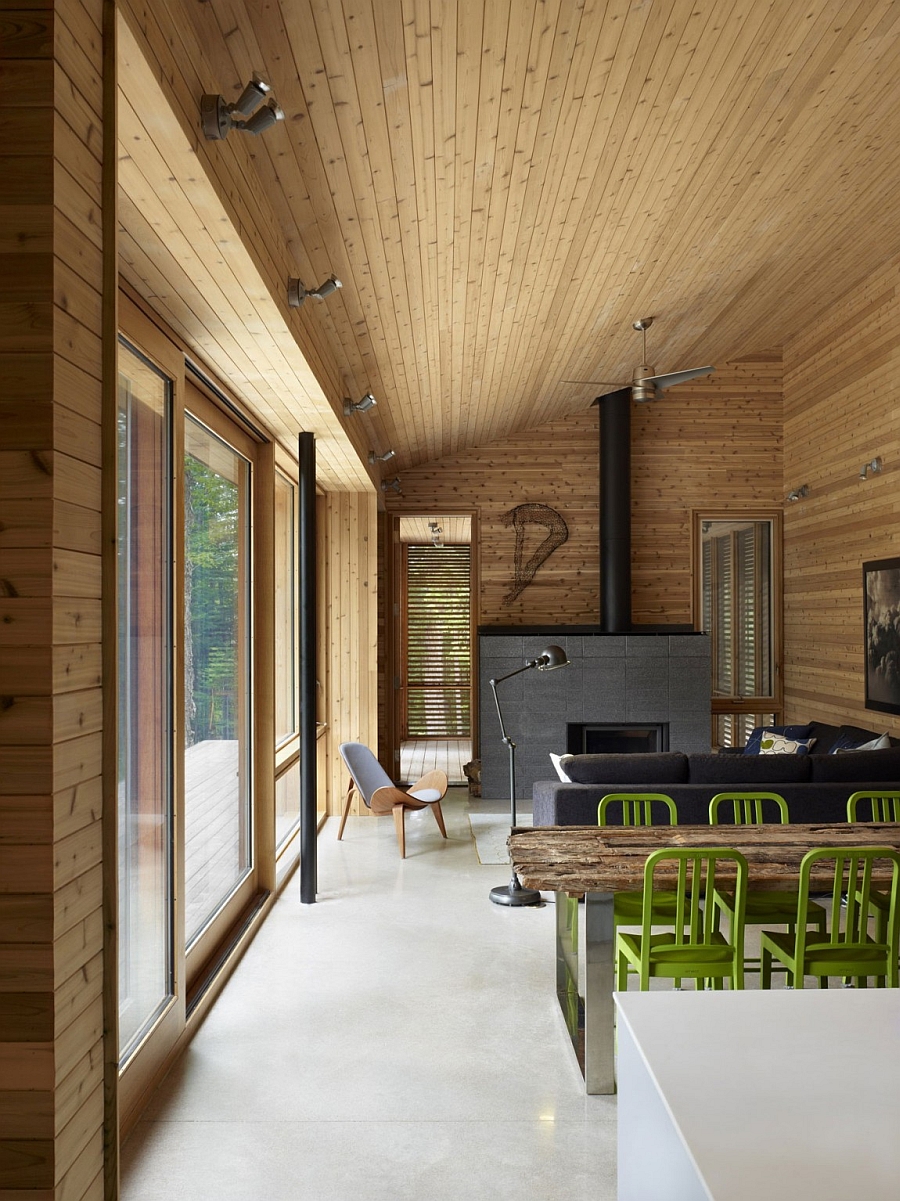 The tonal and textural differences of the shakes and siding create a visual depth and interest. Large wood-frame windows and doors overlook the lake to the south and provide access to a long cedar deck. As the untreated cedar boards and shakes weather and bleach out over time, the cottage will blend further into its landscape.