Contemporary design is not just about creating stylish interiors that are aesthetically pleasing. It's about fashioning spaces that combine function and form in a seamless manner. The new West Midlands offices of Arts Council England are a perfect example of creating an interior that multitasks with ease. Located in a renovated industrial building on the Birmingham Canal, the smart and space-conscious offices were designed by Moxon Architects while keeping the limited available space in mind. Incorporating innovative hinged tables that can be hoisted up against the wall when not in use, the designers created savvy multipurpose areas perfect for a variety of activities.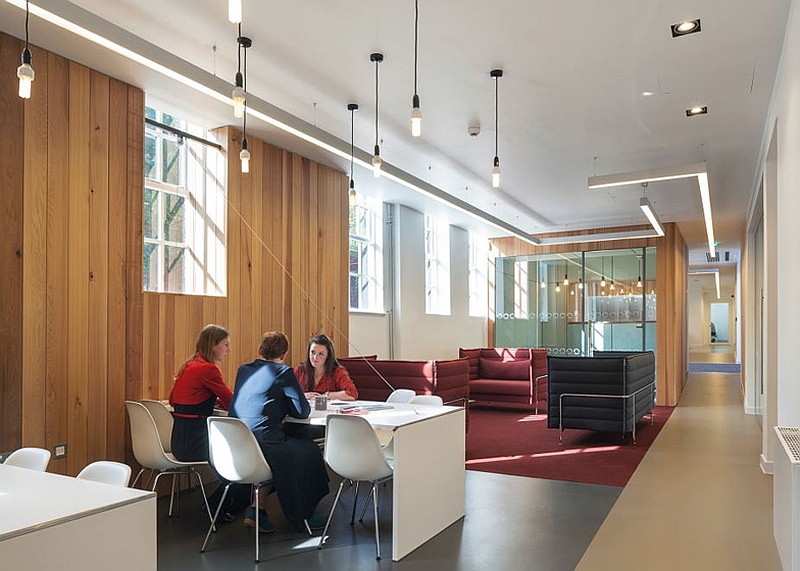 Instantly transforming large open spaces into ergonomic meeting rooms and dining areas, each of these sleek, minimalist tables can be set up or folded away with the simple press of a button. A specially designed weight inside the leg of the tables aligns them with a metal plate on the floor to ensure that they are always perfectly balanced. Warm reclaimed timber paneling provides the office with an inviting backdrop, while simple lighting fixtures add understated elegance.
Combining the natural industrial appeal of the building with contemporary style, the new Arts Council England offices do stand out from the pack. And it is the innovative design of the fold-up tables that steals the show here!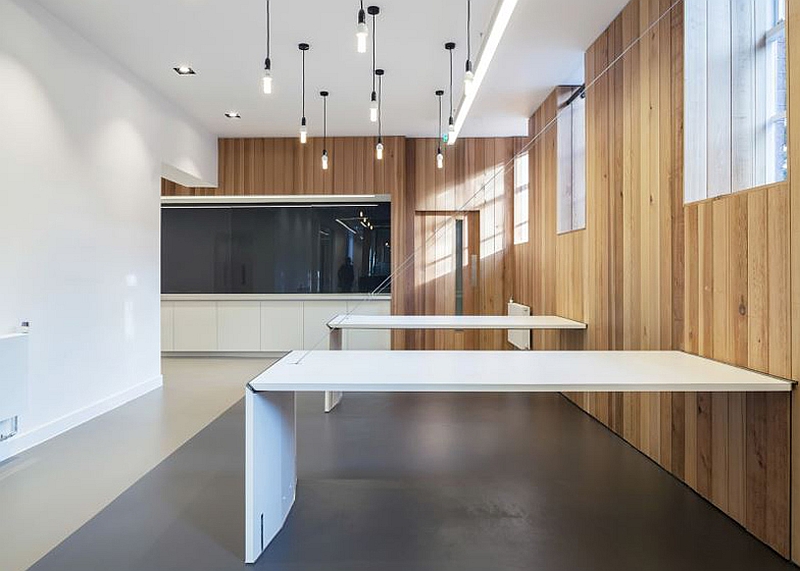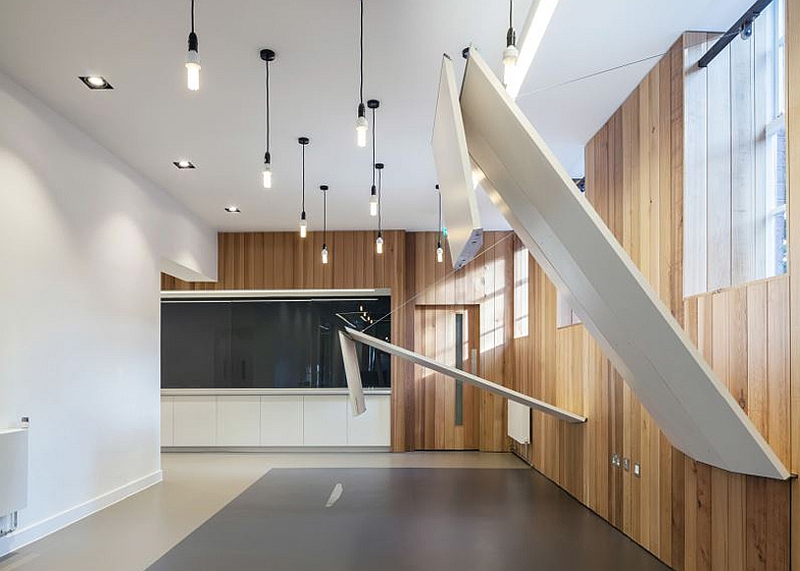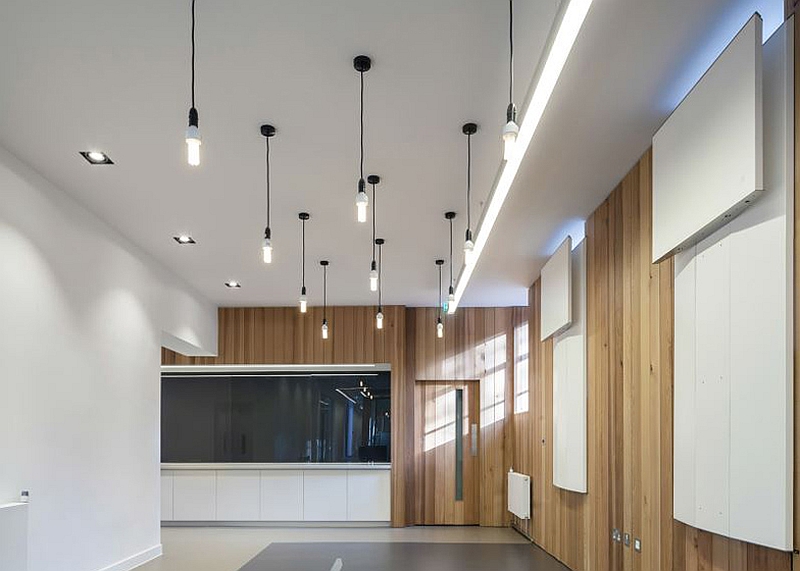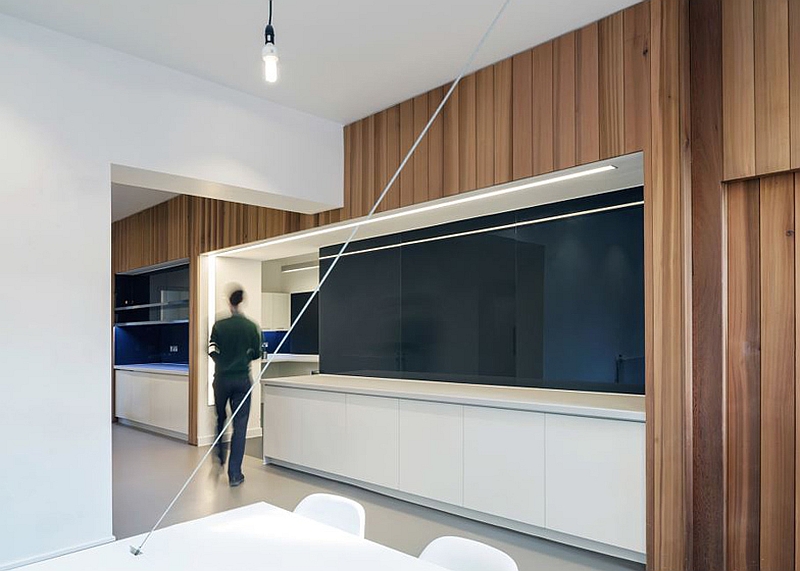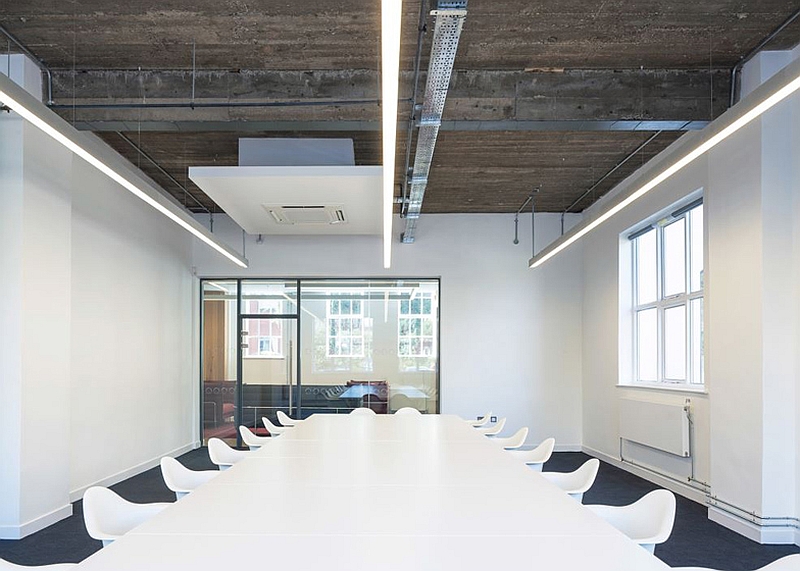 As such a number of different design approaches have been brought together into the scheme – for intimate groupings a soft cushioned compartment; an open area for children or informal meetings; and a flexible space for dining, lectures or larger gatherings.