Draped in a gorgeous dark-stained cloak of variegated cedar wraps, the ravishing Glendowie House in Auckland, New Zealand presents a distinct façade that is simply unmistakable. The stylish residence designed by Bossley Architects owes its distinct look to the natural constraints of the site that are responsible for the structure's final form. Flanked by a lush green cliff on one side and the beautiful Karaka Bay on the other, the ingenious alignment of the house ensures complete privacy while tapping into the stunning Bay views.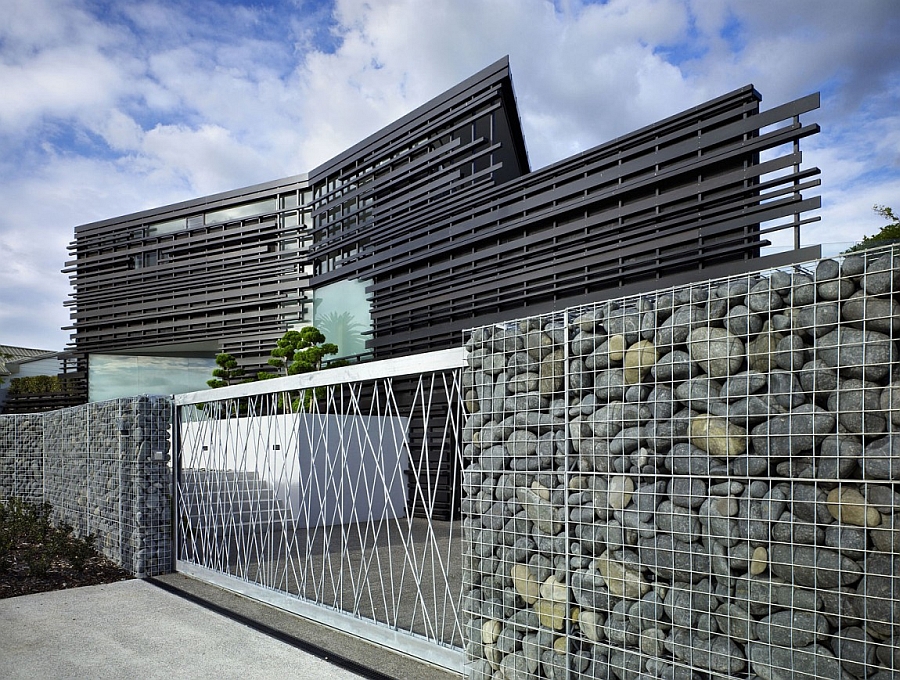 The dark variegated cedar panels that engulf the street façade of the house not only help in creating a private space for the owners, they enhance it aesthetically. The striking mesh fence surrounding the home is filled with natural stone to further create a distinct identity for this contemporary residence. Twin cut-out screens draped in frosted glass form the entrance that leads to a sleek and stylish modern living space. While the lower level features the kitchen, the living room and the dining area, the top floor houses the private quarters that offer unabated views of Browns Island in the distance.
Opening up the home to the lovely backyard with a pergola and the Bay area, architects employed large sliding glass doors on both levels of the house, which ensure that the outdoors feel like a natural extension of the home. Dark wooden floors, posh decor and smart lighting further accentuate the look of the space. Creative and contemporary, Glendowie House surely stands out from the pack!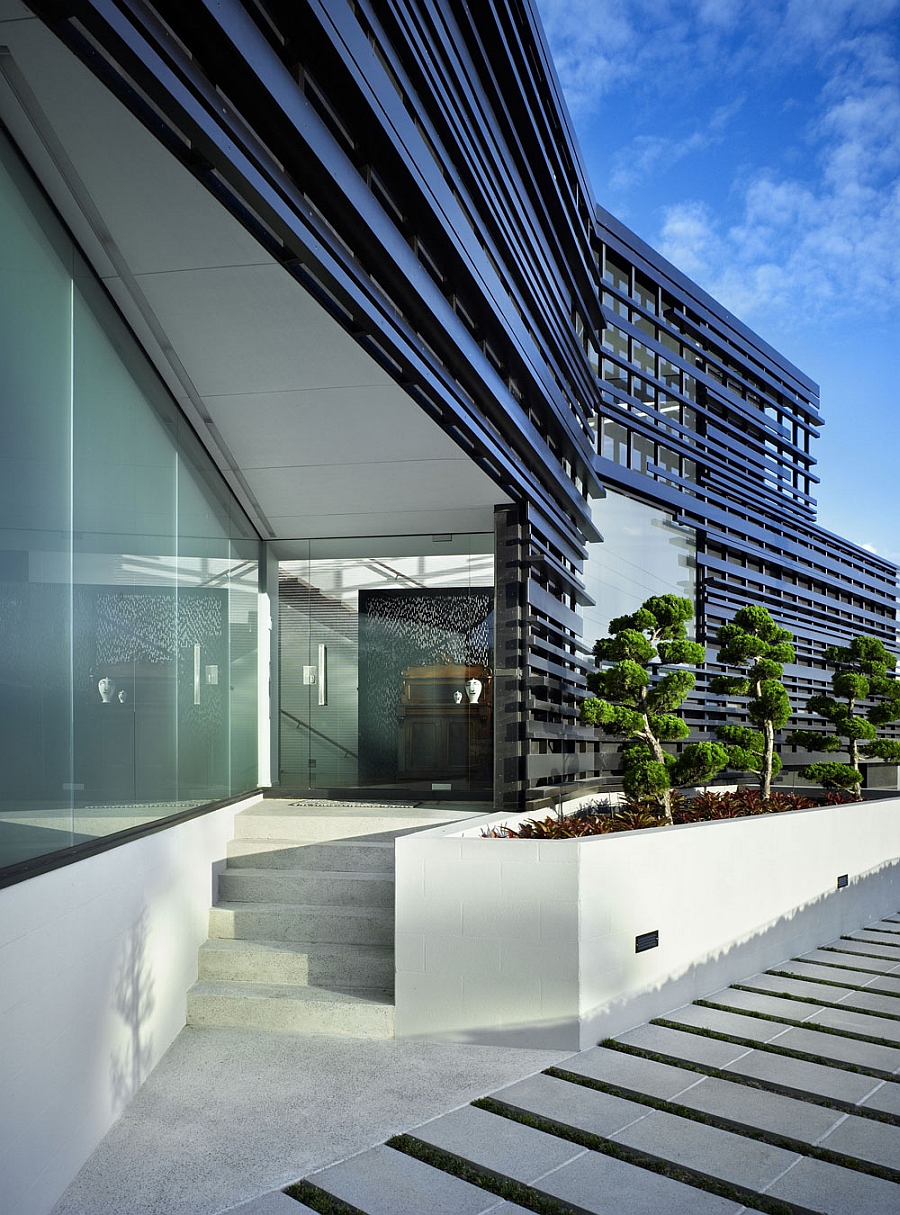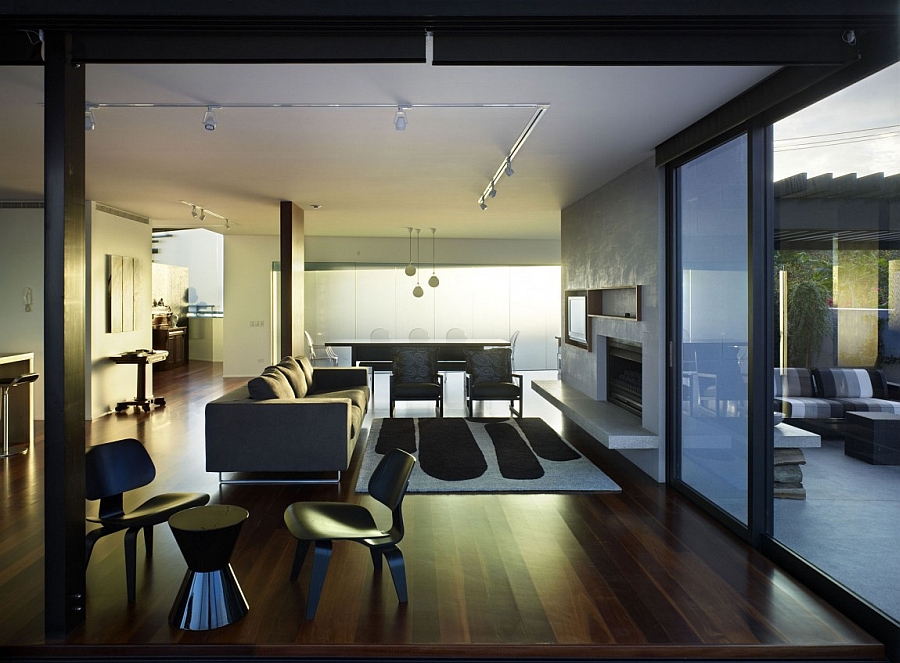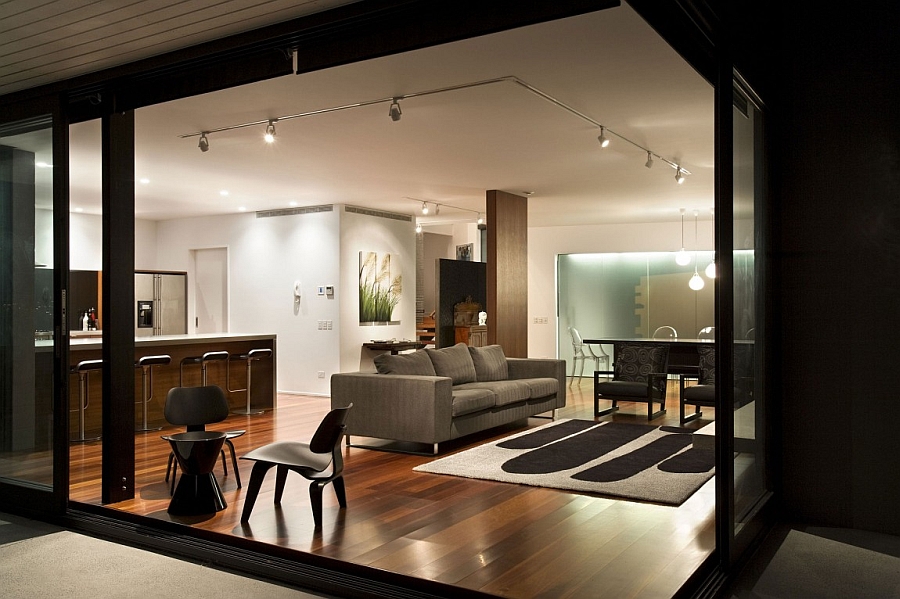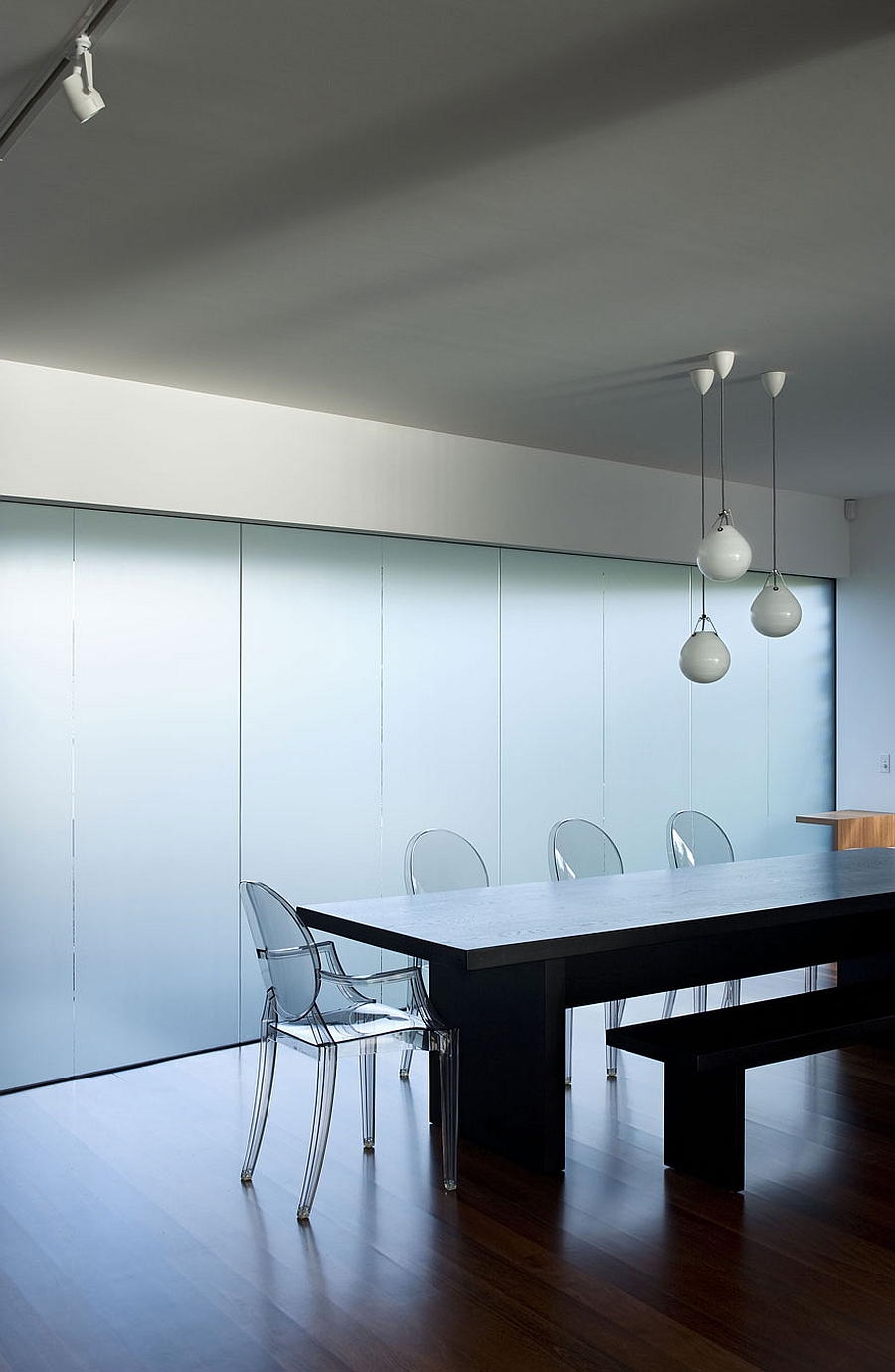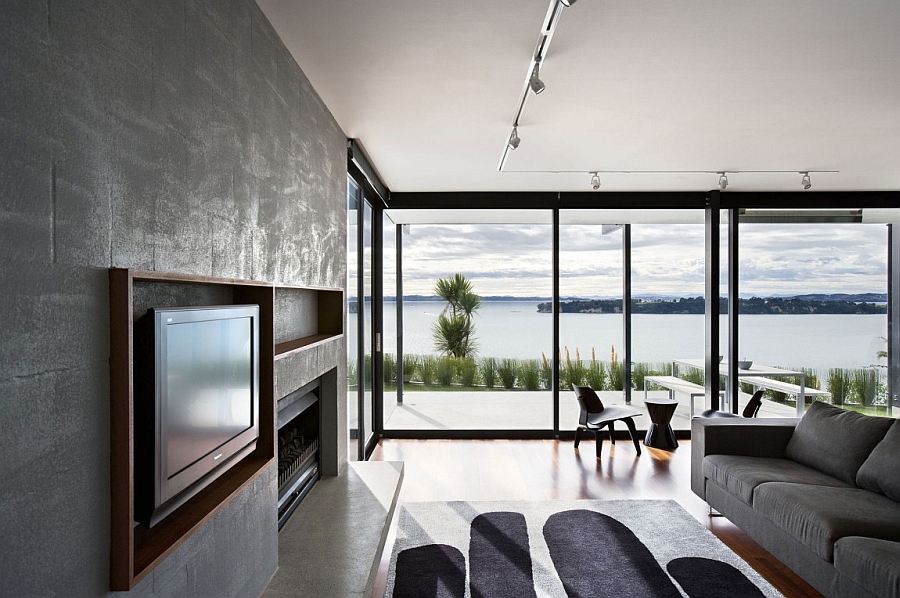 The house is located in Glendowie between a natural edge created by the steep bush-clad cliff that rolls down to Karaka Bay and the sinuous road in front of the home. The kink in the road outside the house is reflected in the boundary and the front yard setback line for the home. In order to maximize the site, Glendowie House has been built right up to this front yard setback line and also reinforces the kink.