Light some candles, put Sade on repeat, pour yourself a glass of wine and just soak your stress away. Bath time is a self indulgence, one that is absolutely divine. Whether you fill the tub with milk, bubbles or flower petals, the warm, soothing waters seem to be a bodily cleanse that purifies even your soul. The bathtub, in many cases, is the centerpiece of the bathroom. So having a unique tub design will bring together all the other features of your master bedroom.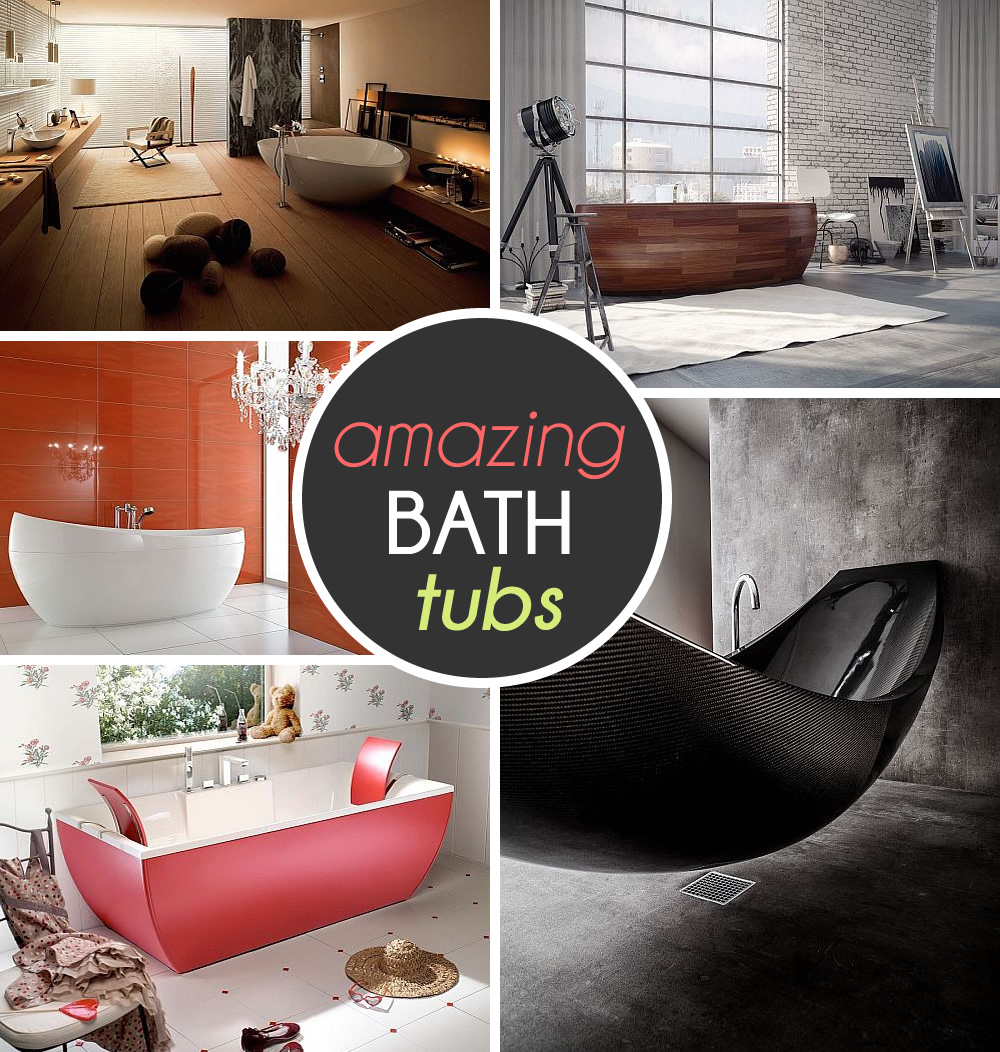 With so many different styles to choose from, the very shape of the bathtub can make all the difference in relaxation. Look to the interior design of your bathroom for inspiration, and once you have an idea, take a look below to find the one that best expresses your tastes.
An Ark of Serenity
To our amazement, current designers have infused the environmentally-conscious attitude with interior home design. Tubs constructed out of wood and bamboo are great installations to a home where the overall theme is guided by nature. Don't you think bathtubs constructed out of sustainable materials exude another kind of elegance, one that is subtle, but very intriguing?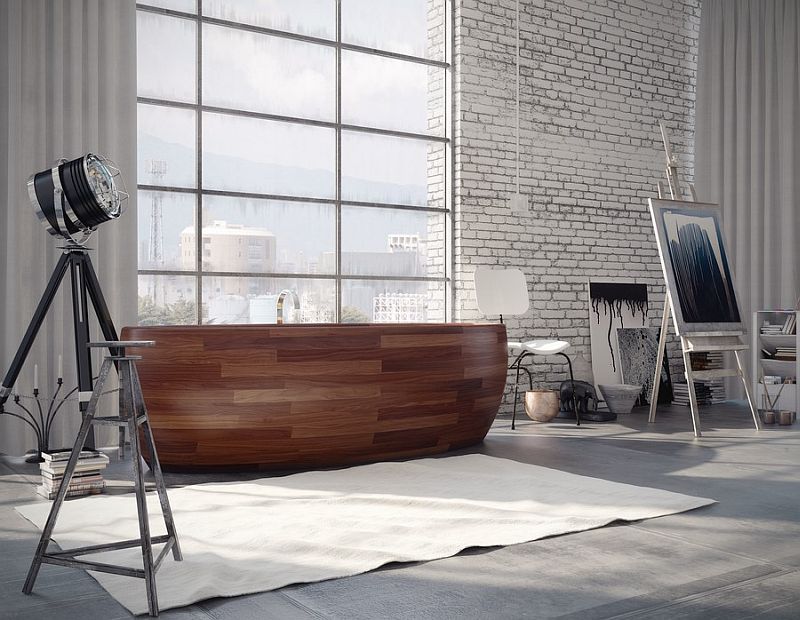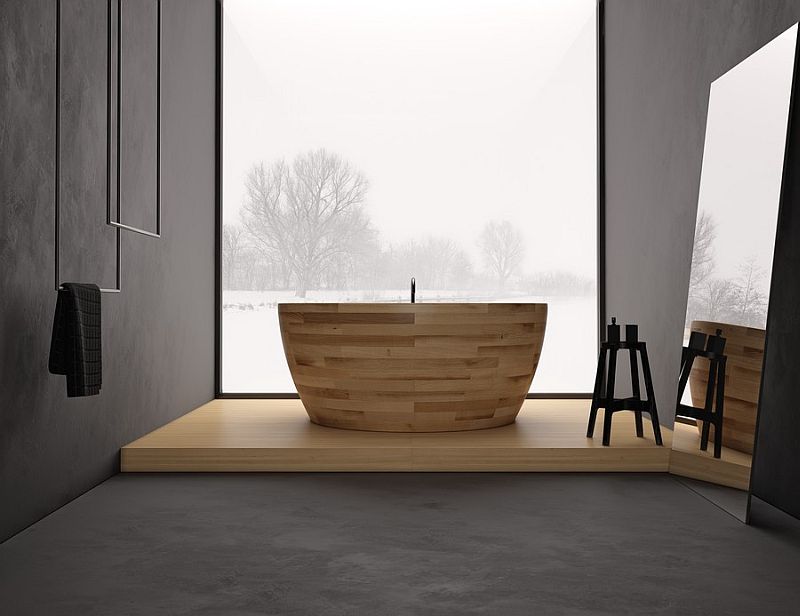 by Unique Wood Design
Timeless Classics
If you favor more of a traditional look, then round- and bowl-shaped bathtubs will definitely do you justice. Most bathrooms are set up to offer a more modern atmosphere; but sometimes, it is necessary to have something that holds true to the classics. White bathtubs run the risk of looking plain, but if you can find one that has a unique shape, like the selections below, your powder room will be infused with a pristine dose of originality. Install an iconic, bold statement piece in the bathroom for a fresh look.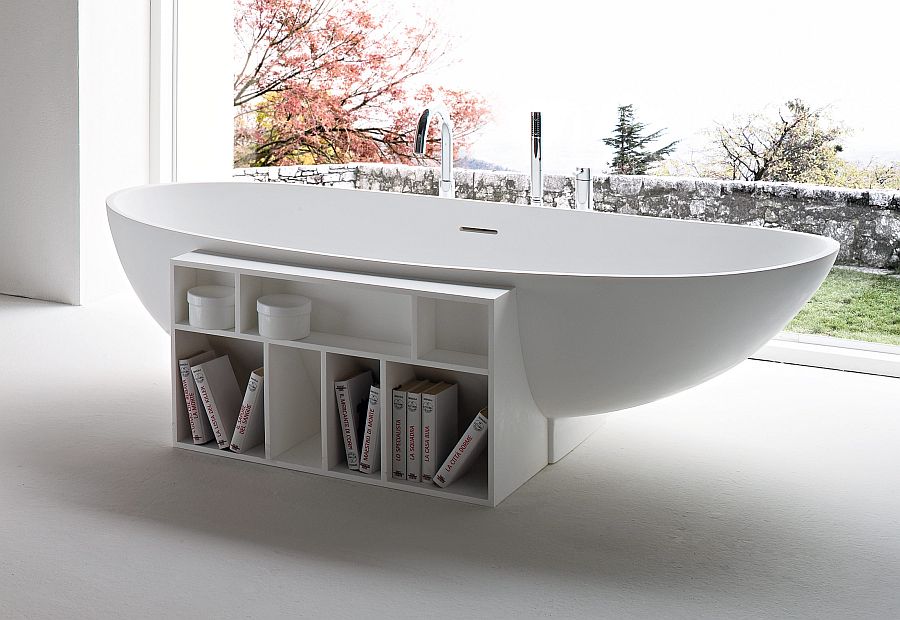 Rexa Design Unico Egg / Imago Design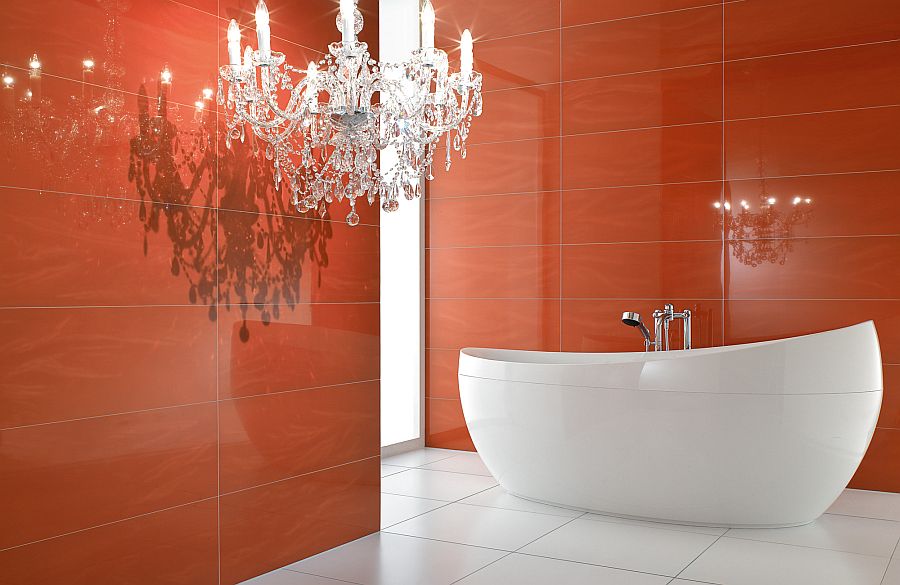 Villeroy Boch design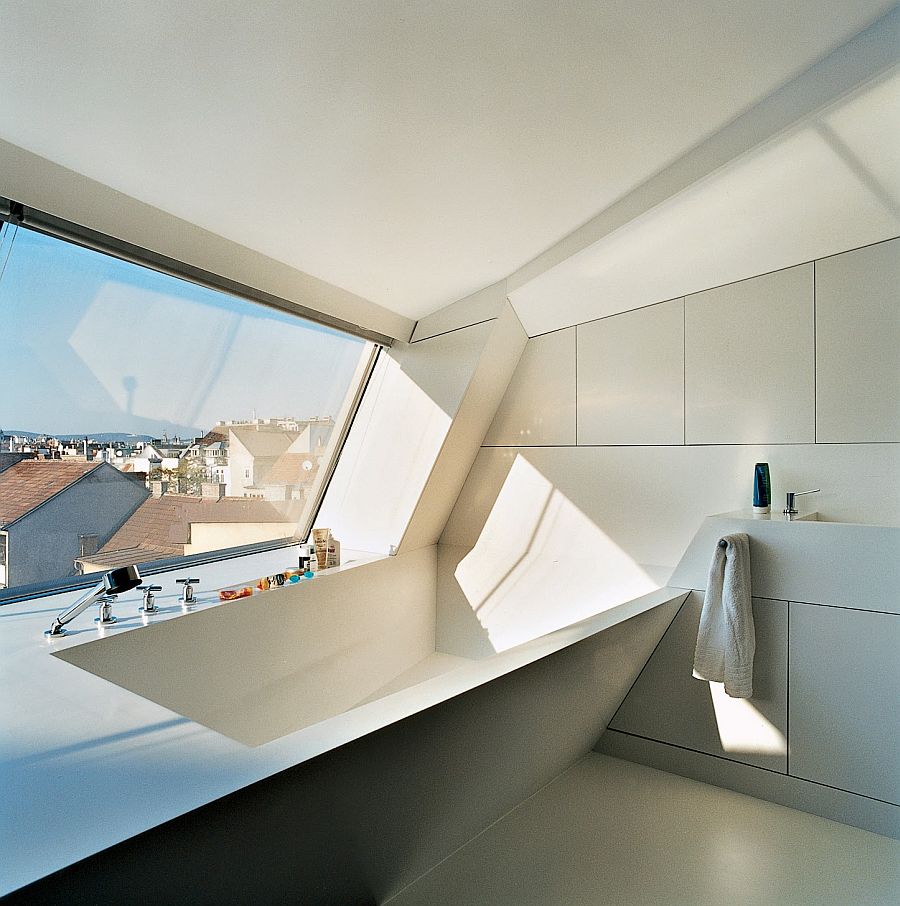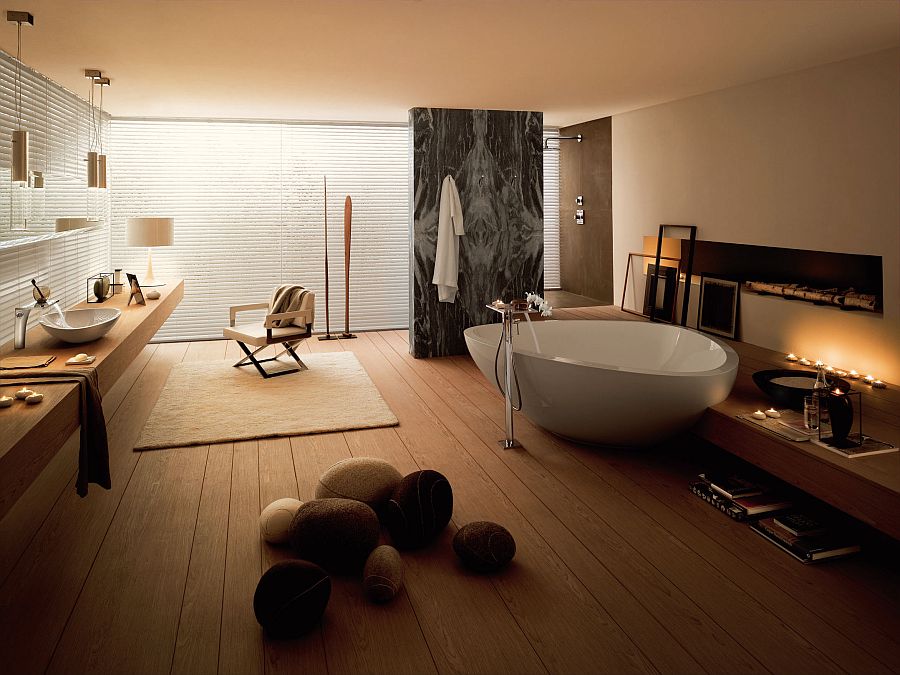 Inspired by nature: Axor Massaud by Hansgrohe
Leap Into The Future of Bathroom Design
If you haven't guessed by now, anything that looks modern or futuristic is well loved by designers and decor enthusiasts alike. In order to maintain a flowing ambiance and celebrate the best in forward-leaping decor, extend your interests to every corner of the house. Take a look at some of the most iconic selections of bath time pleasures. They differ in shape, color and style, but they all take inspiration from a time that is beyond our knowledge. Take this vessel-shaped tub, for example–it's not every day you see a water house masterpiece that is suspended in air without any structural support!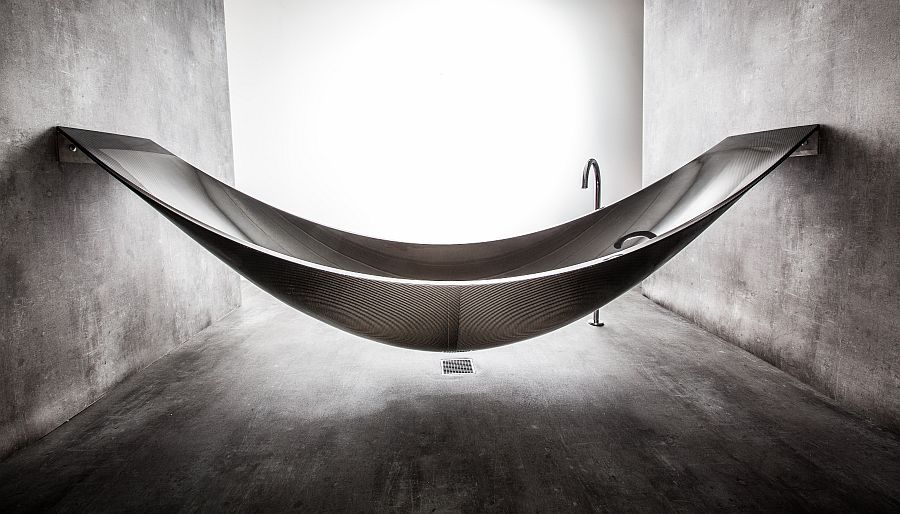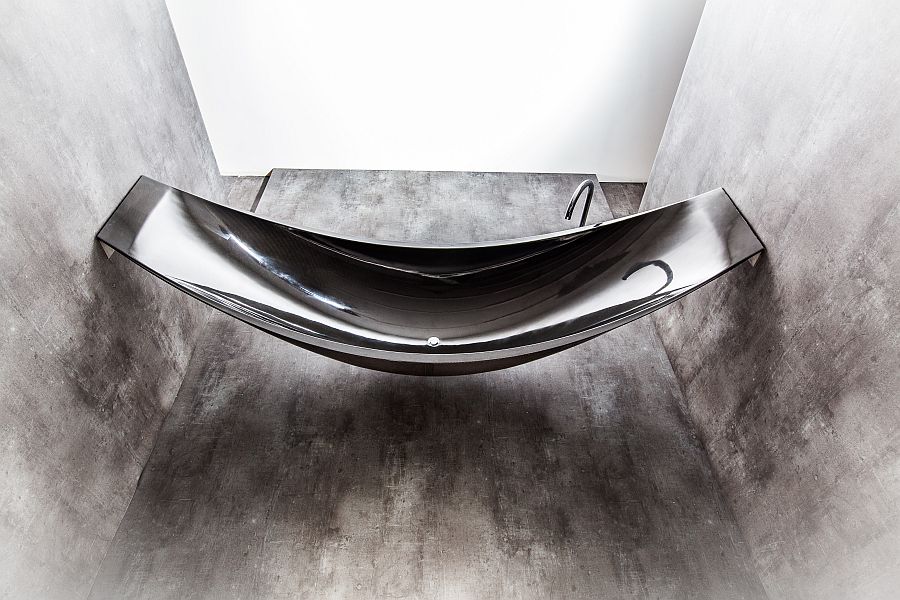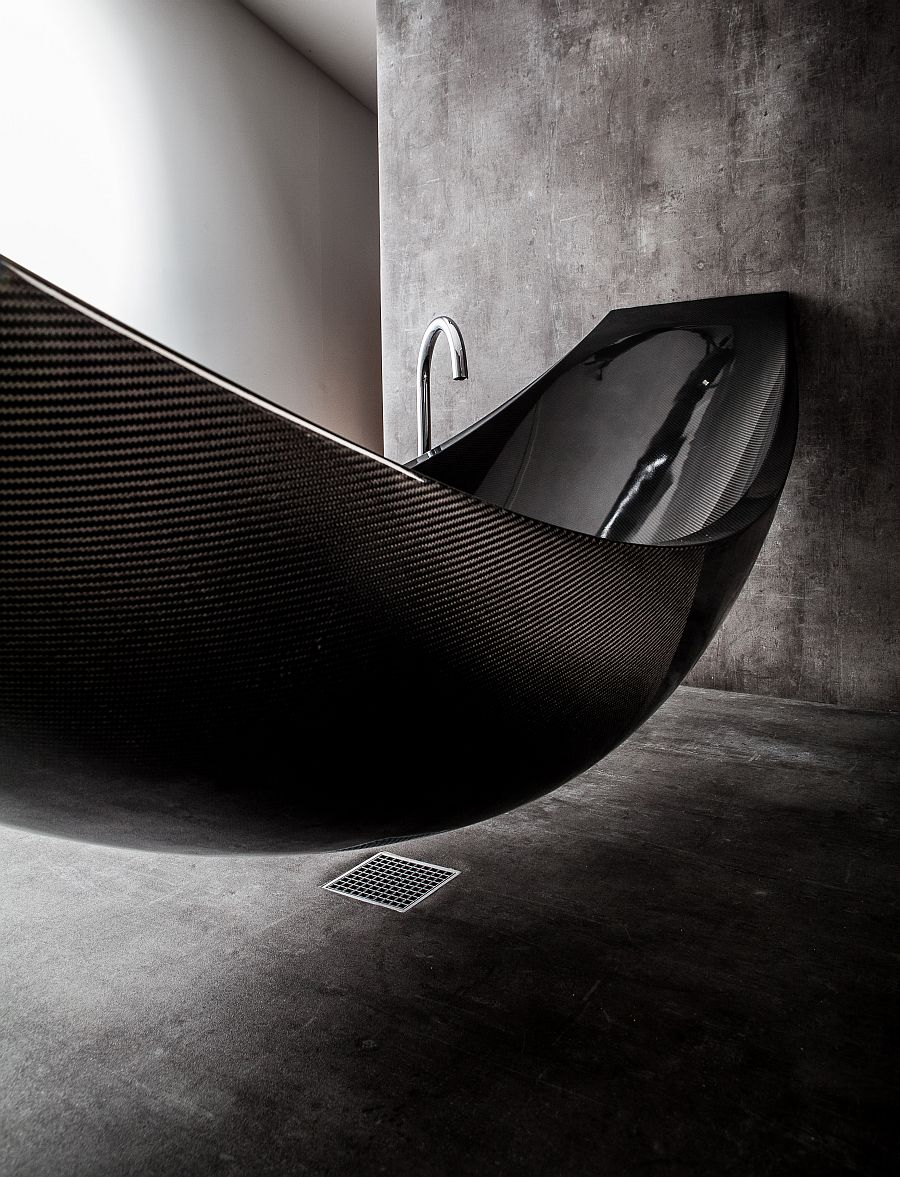 by Splinter Works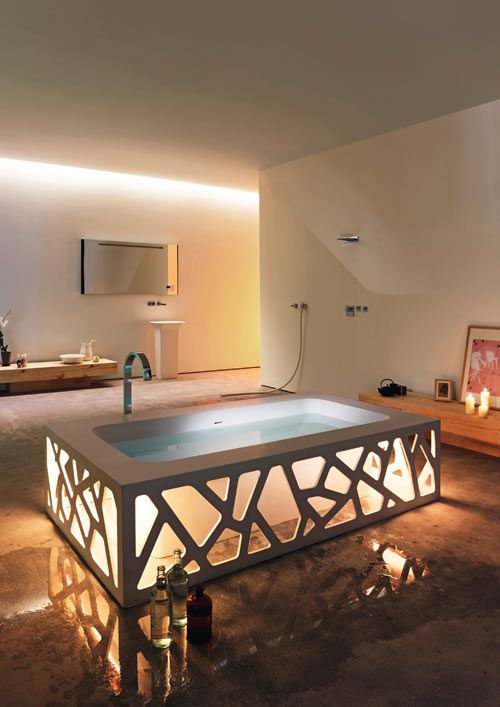 by Stocco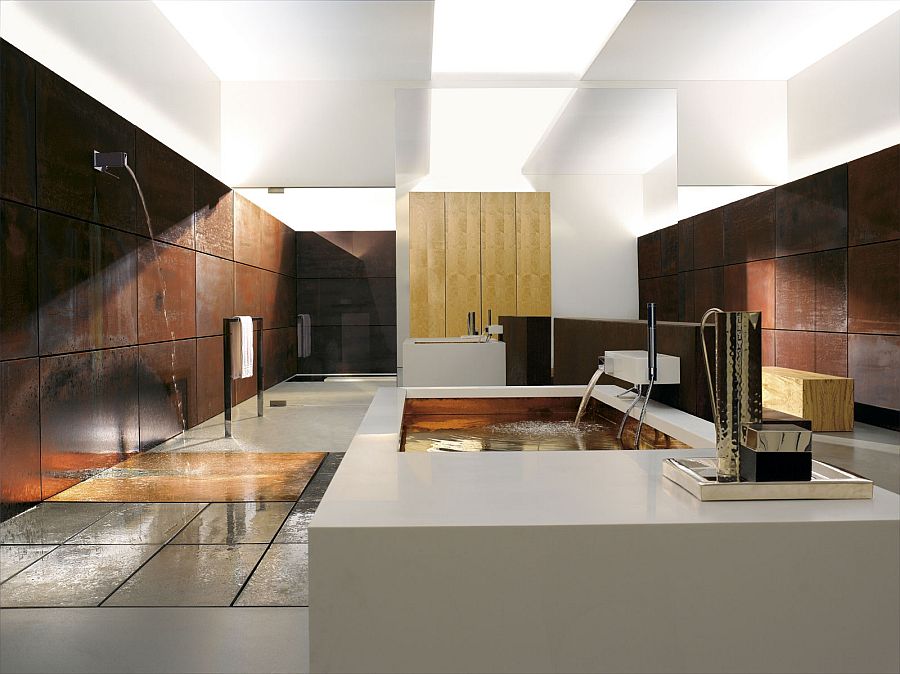 Transparency Creates Another Level of Beauty
From the previous pictures, you know that there are stunning white ceramic tubs, as well as eco-friendly selections. To add another unique category to the list, here are a few that are built of aqua-colored glass. The beauty of these tubs lies in their transparent features; you can barely tell where the brim of the water begins. Pair this type of tub with a bowl-shaped glass sink for a stylish bathroom that exudes contemporary flair.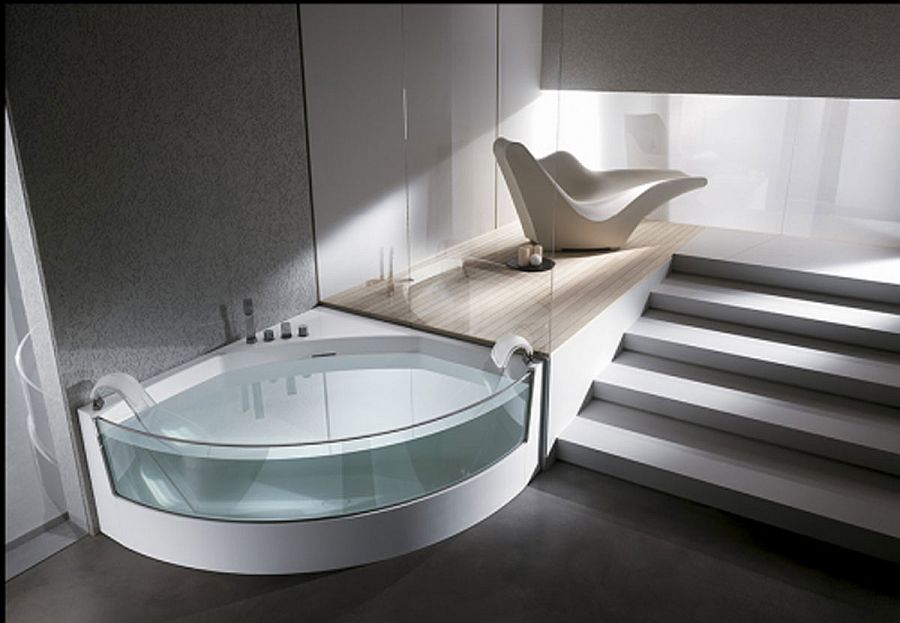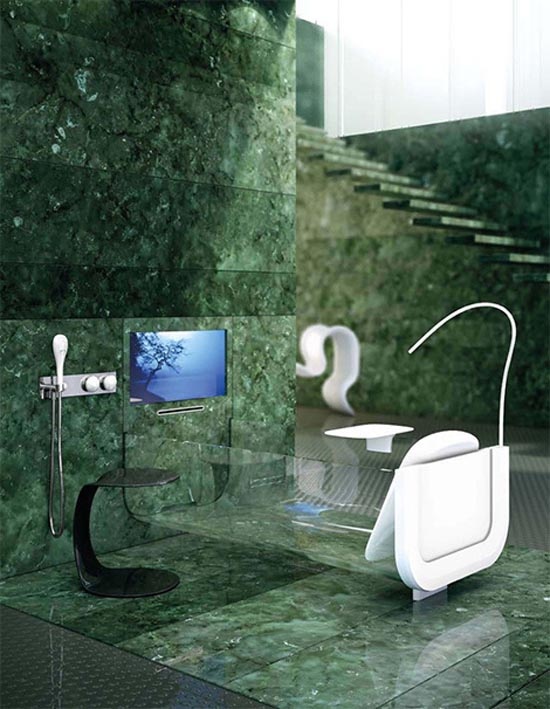 Styles Beyond Your Wildest Imagination
Have you seen anything as detailed as the bathtub below? It's as if the tub is padded with a thick layer of cushion and lined with a fine layer of Italian leather! This one-of-a-kind bathtub would be a regal addition to any distinguished bathroom.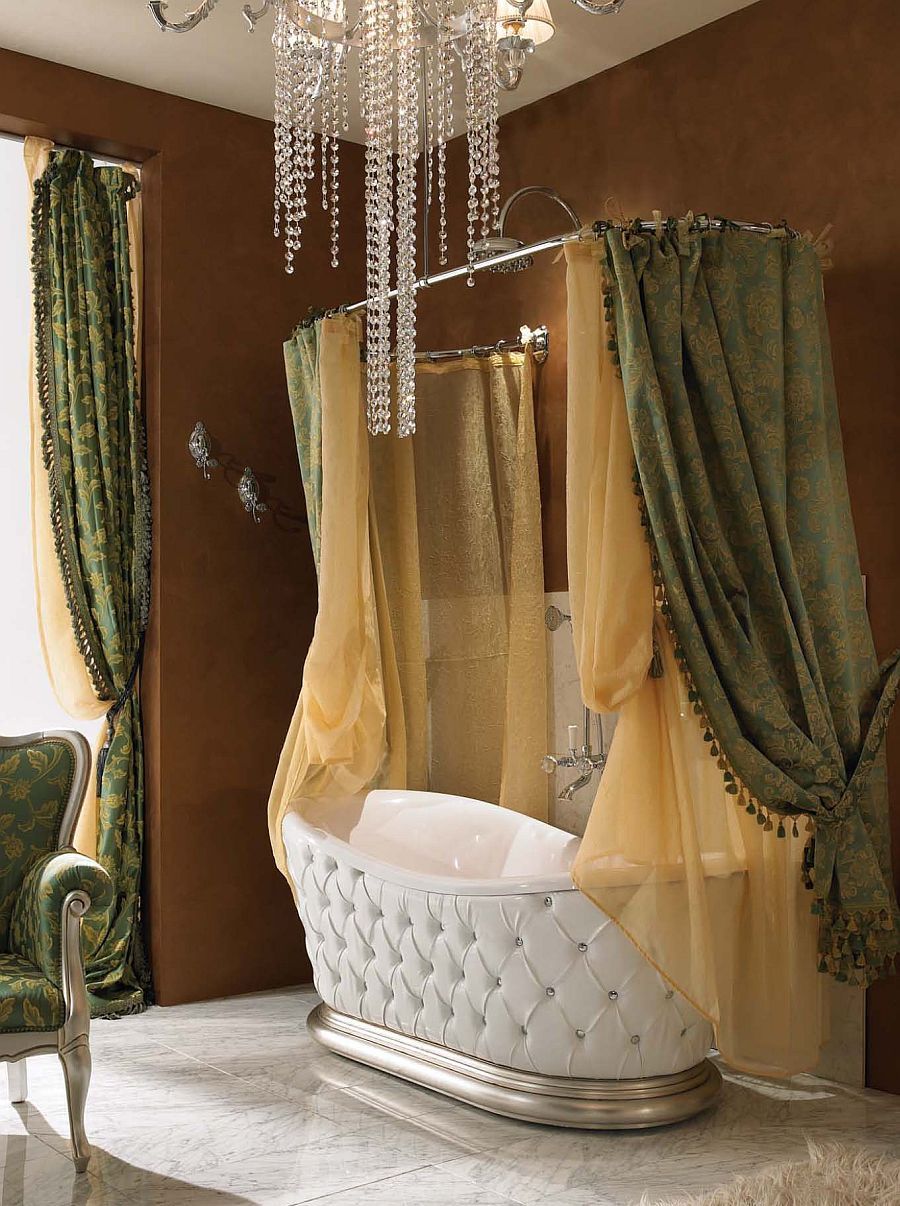 If space is a factor, this in-floor tub would be your perfect match. Like a hot tub, it sinks into the ground, and it has a flawless layer of bamboo to create a seamless transition from tile to water.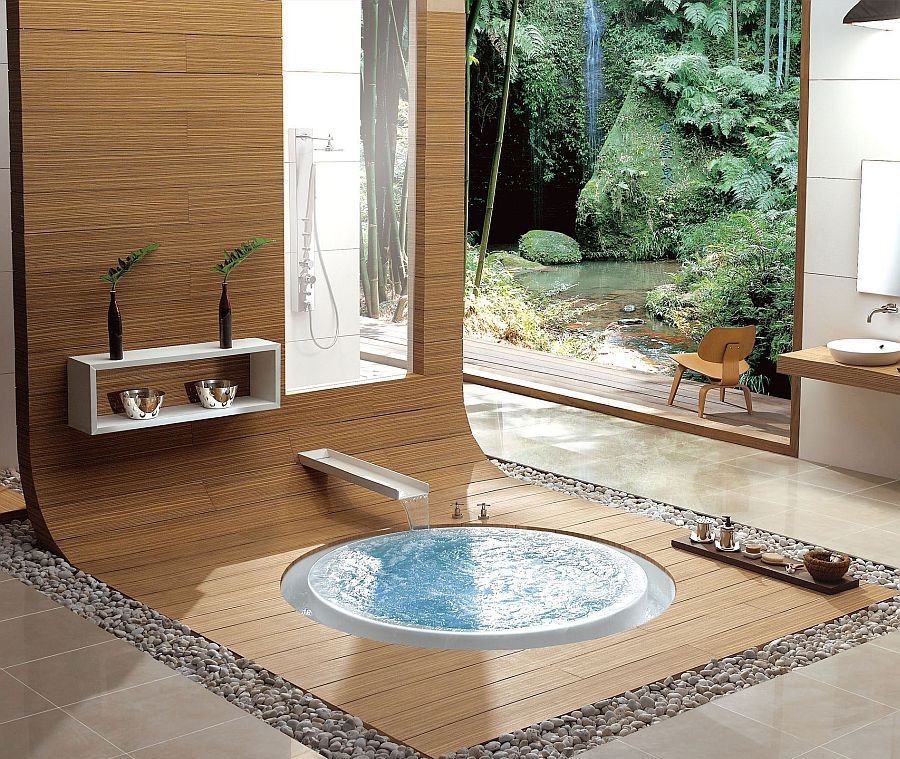 If you like solid colors, the last two selections will knock your socks off! The dignified oxnard, matte look of the tub below would be a great selection for any bachelor pad. It boasts urban style.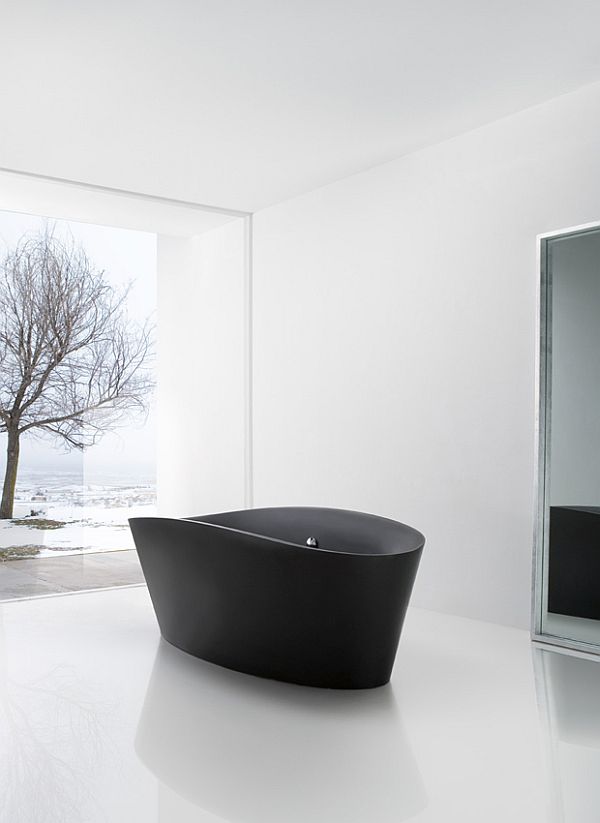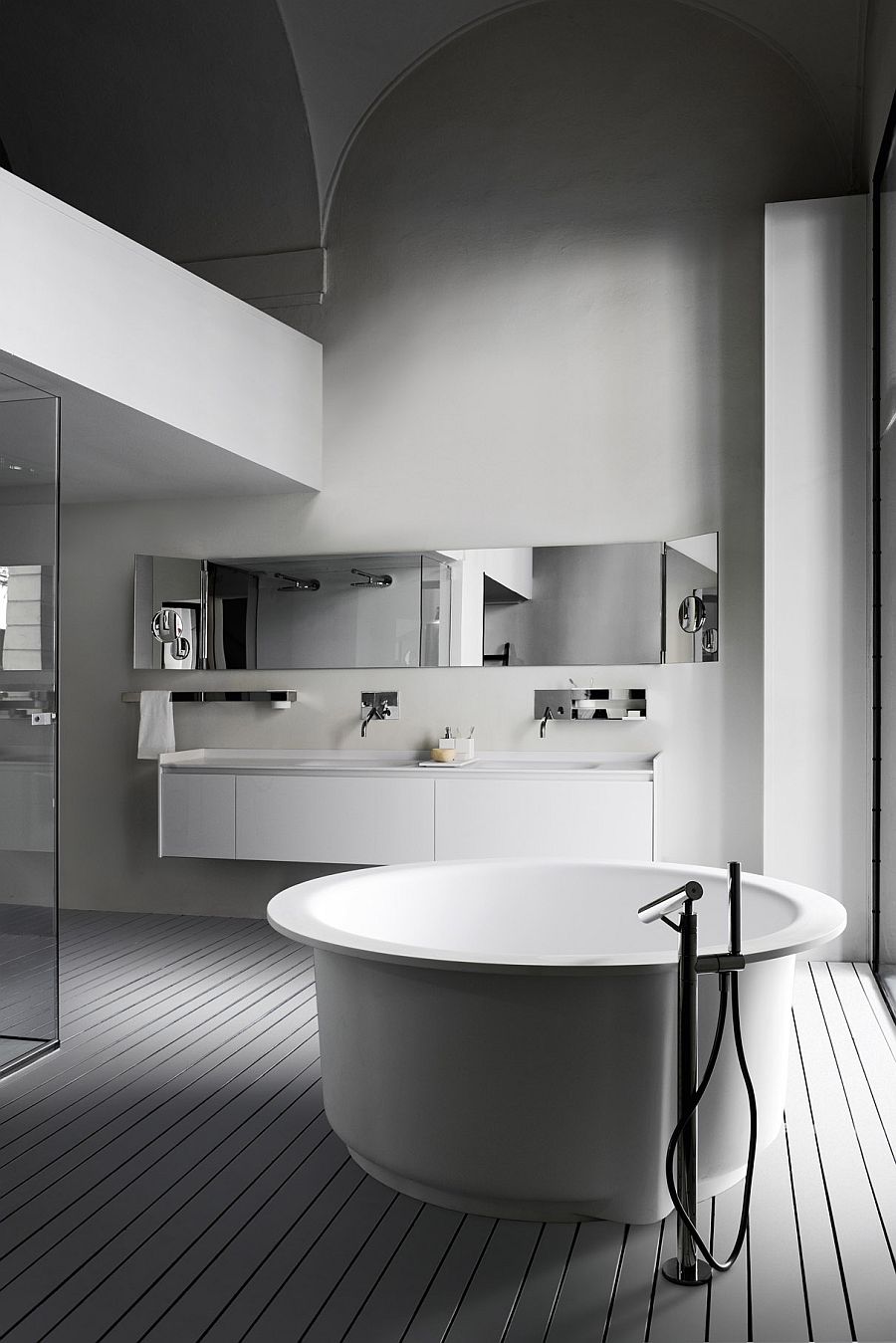 by Agape
Now for the bachelorettes out there, this ultra-barbie pink tub is the perfect counterpart to the one above. If a sleek black bathtub is an ideal fit for the guys, why can't girls have a powder room centerpiece that sings the glory of our tastes? How about it girls, wouldn't this rosy tub be a great place for a bubble bath?