That brilliantly lit, beautifully decorated Christmas tree in the living room is a symbol of happiness and love during the holidays. We put so much effort into securing the perfect Douglas Fir for the annual extravaganza. Picking out the tree is a bonding moment for every family–a centuries-old tradition that sets the tone for your holiday. Kids run around the tree lot in hopes of finding the one tree that meets their jolly spirits, while adults cuddle up alongside their loved ones reflecting on what a wonderful year it has been. Absolutely magical!
Finding the tree is only part of the excitement. Events that follow are the moments we lock into our memories and hearts, treasuring them for years to come. Bring out the lights, popcorn, ribbons, bows, trinkets, picture frames, snow globes, and everything you find shiny and adorable, because it's time to frost the tree! Whether your Christmas tree is covered in snow or as green as the branches of the forest, it will stand as a magnificent ornament in your living room, helping you end the year with a bang.
If you need some tree-decorating inspiration, here are a few ideas that can stir up some charming creativity:
It's All About A White Christmas
One of the best things about Christmastime is the dramatic change in colors around us–both inside and outside of the house. Winter is about fallen leaves and snowfall that covers the ground in a blanket of frosty glitter. What better way to accent the change in scenery than with a tree that accents your surroundings?!
Decorations selected to warm up the environment should be soft in tone, as these colors can create a nostalgic glow. Not only that, but warm colors complement the vibrancy of the tree in ways other shades can't dare compete with.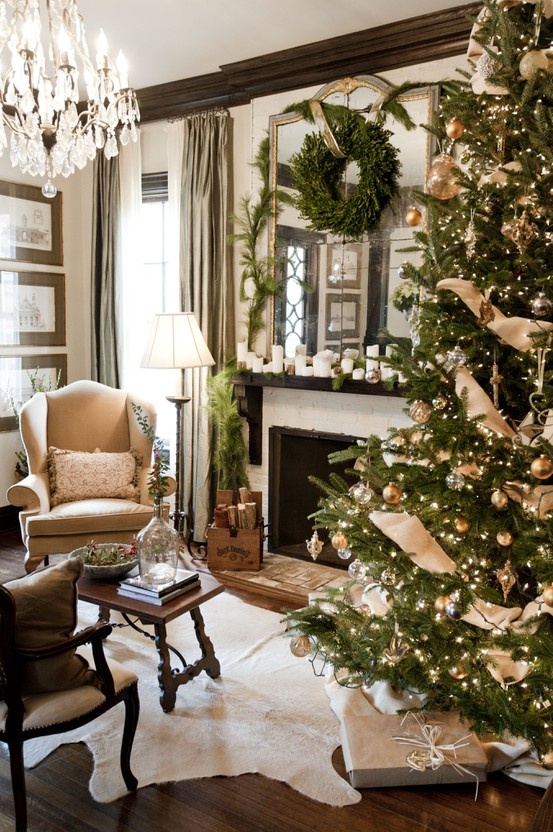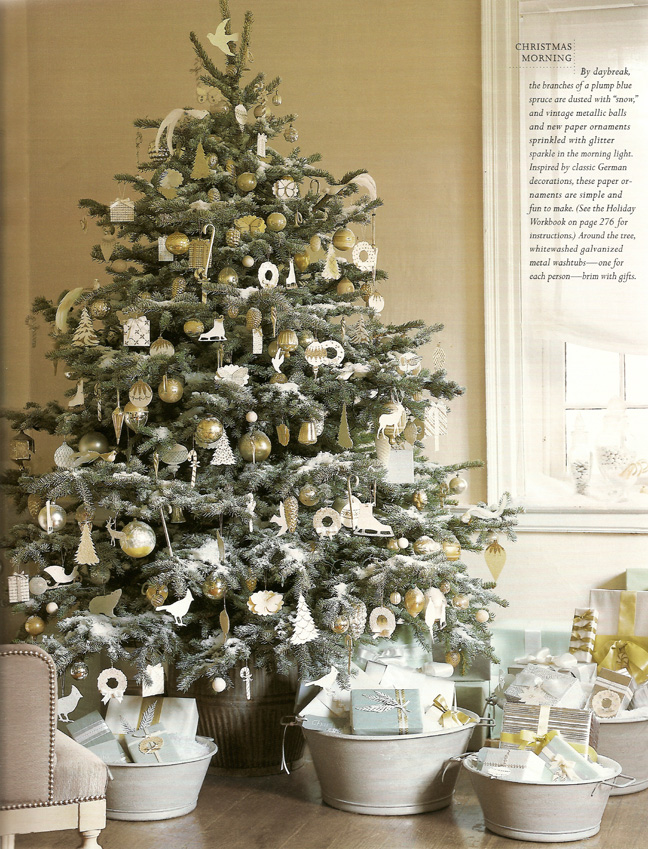 Modern Take On Christmas
Should you want a not-so-traditional Christmas, you might want to consider jazzing up the house with a tree that comes with its own decorations. The tree below is much different than the holiday decor most of us grew up with, mainly because the company that designed it made sure it gives off a contemporary vibe. Look at how beautiful it looks when it lights up–like a crystal light show in the comfort of your own home! Not to mention, the simplicity of setting up this tree frees up time to focus on your loved ones, which is the true meaning of Christmas.
Other modern trees are simple in design as well. While they might not be as chic and trendy as the tree above, the tasteful selections that follow are still keen to make your Christmas the best it can be. A tree does not need to be decorated to the point where green is no longer visible–it just needs to be given a few simple touch-ups to transform it from a piece of timber to an admirable centerpiece.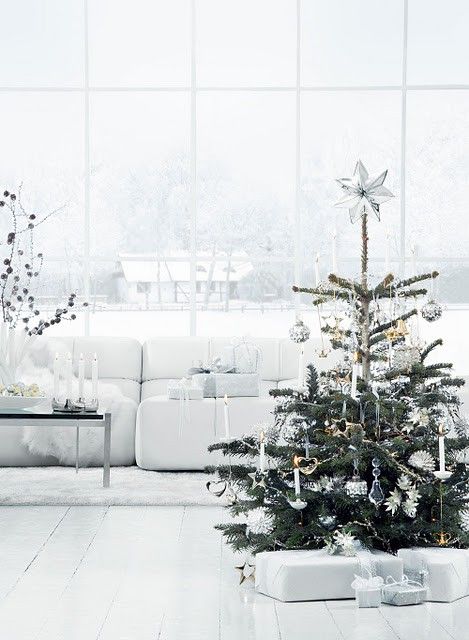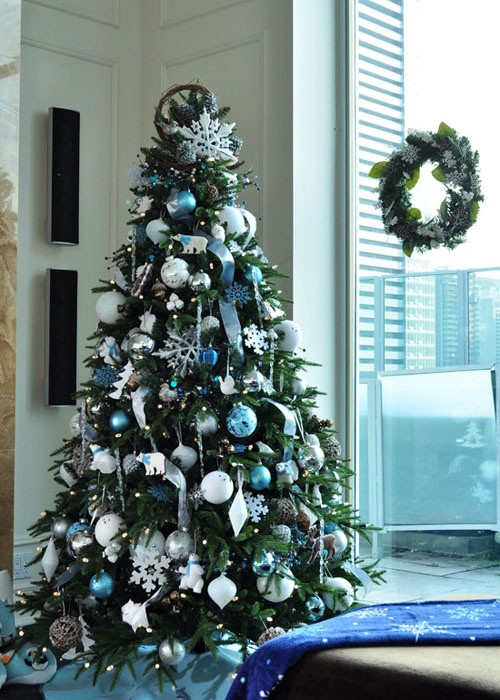 Kids Would Love This
Sometimes one tree is just not enough. If your children are crazy about Christmas, why not install a special DIY tree right in their playroom or bedroom? They sure would love it! This tree is simple to make and easy to decorate. Think about how much fun it would be to build one with your little heartthrobs this holiday. Don't forget that double the tree means double the presents! You wouldn't want to explain to your kids why Santa forgot to put presents under this creative invention now, would you?
Instead of using traditional bells and ornaments, you can hang some of your child's favorite toys to really make this Christmas about him or her. With their favorite trinkets on display, your kids will love the tree even more. Bring out the personality of the tree with simple things around the house.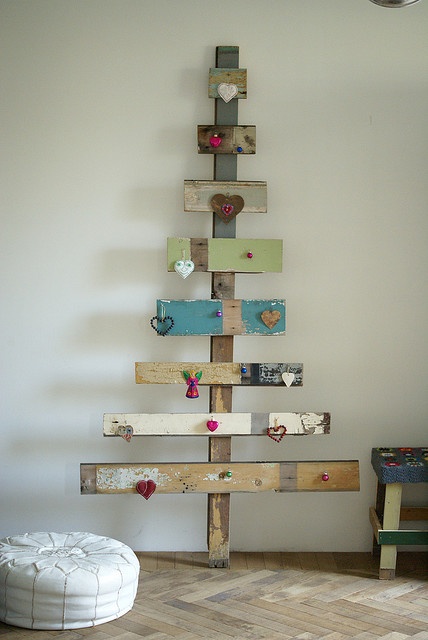 'Tis The Season To Be Jolly
Whatever the style and whatever your desires, there is a tree to fit your level of creativity and artistic tastes. Christmas trees are meant to be unique. To decorate your ideal holiday tree, you need to bring together the people you care about this holiday season and explore the endless possibilities with them. With just a few more weeks until the happiest day of the year, there's no time to lose! Your symbolic centerpiece is waiting for you…