When you think of fall, one of the first things that comes to mind is the change in nature. Our outdoor surroundings undergo a metamorphosis, transforming into an autumn masterpiece before our eyes. Central to the seasonal landscape are trees. Whether they're adding rich color to our lives with their turning leaves, or fueling our fires during dark and chilly nights, trees play an integral part in our fall experience.
Show your love for the branched icon by incorporating it in your decor. Wood cross sections are a simple way to ease into displaying the rustic style staple without overwhelming your home design. Here are a few wood cross section DIYs for inspiration.
Invite Nature Indoors
Want to add a rustic touch to your bedroom? This side table by Jennifer of Seakettle will bring a bit of the outdoors right to your bedside. A simple log becomes a charming nightstand with the help of some grafted legs from a stool. Split a cross-section in half for a matching set, or leave the tree ring intact for a larger surface. If you don't have logs on hand at home, check out your local lumber yard.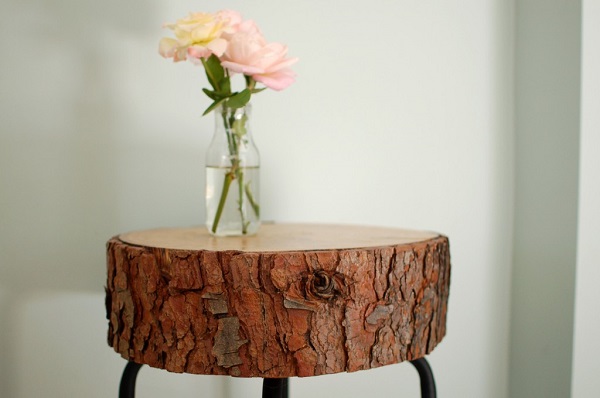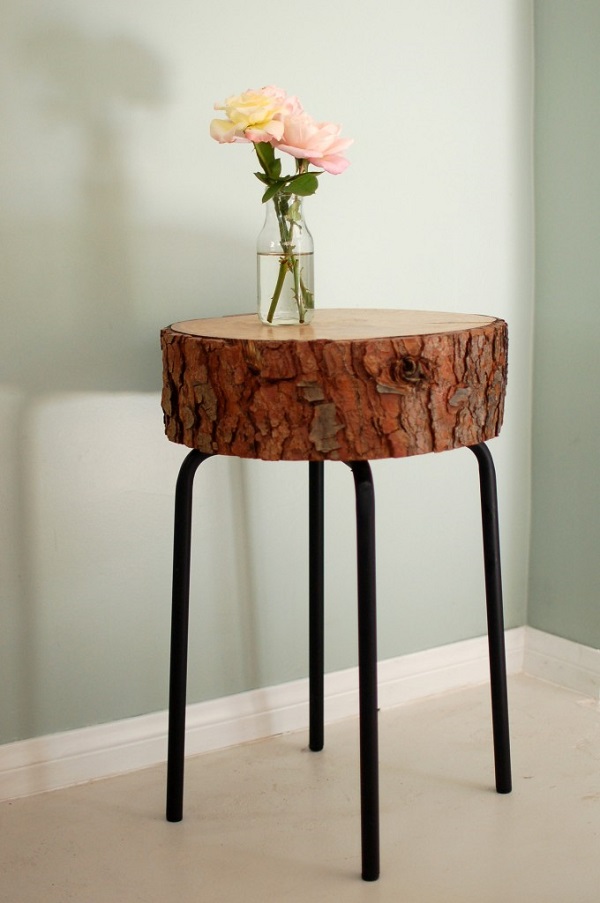 Looking to create a cozy home this holiday season? Then this DIY by Jillian of Young Bird will be right up your alley. A cross section spotted at a craft store became an outdoorsy coffee table accent with the help of a drill bit and some tea light candles. Set this on a bare coffee table and you'll have a unique conversation starter for every get-together. Use colored tealight candles in festive hues for an extra stylish touch.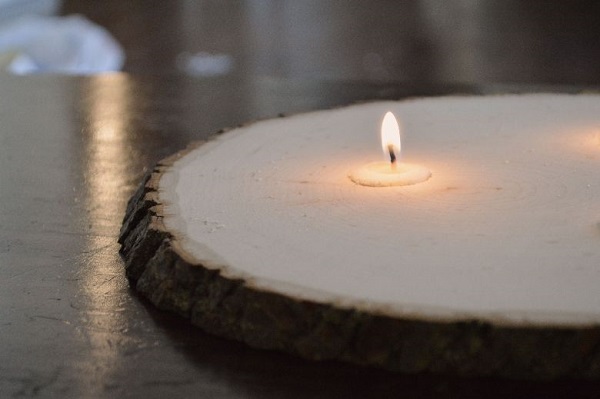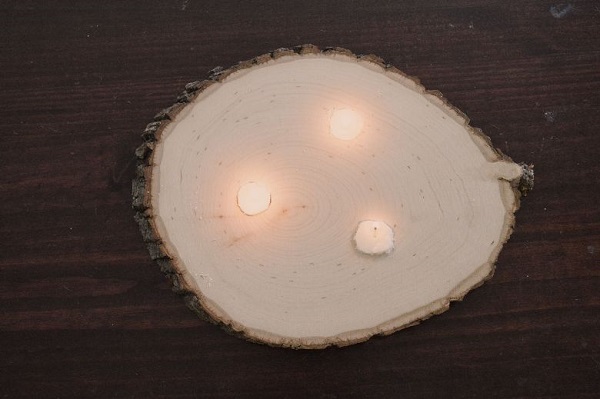 Featured on Shanty 2 Chic, this DIY from Jess and Monica of East Coast Creative uses a common backyard treasure- wood- to spice up the home. After Hurricane Sandy left some fallen trees in its wake, this creative duo found an opportunity for a little crafty addition to their holiday season. A wooden cross-section became a glam golden wreath with some spray paint and a sparkly ribbon. While the gold maintains the nature tones of this gorgeous piece, a neon pop of color would be equally stunning. Consider using glitter accents for a glamorous hanging decoration.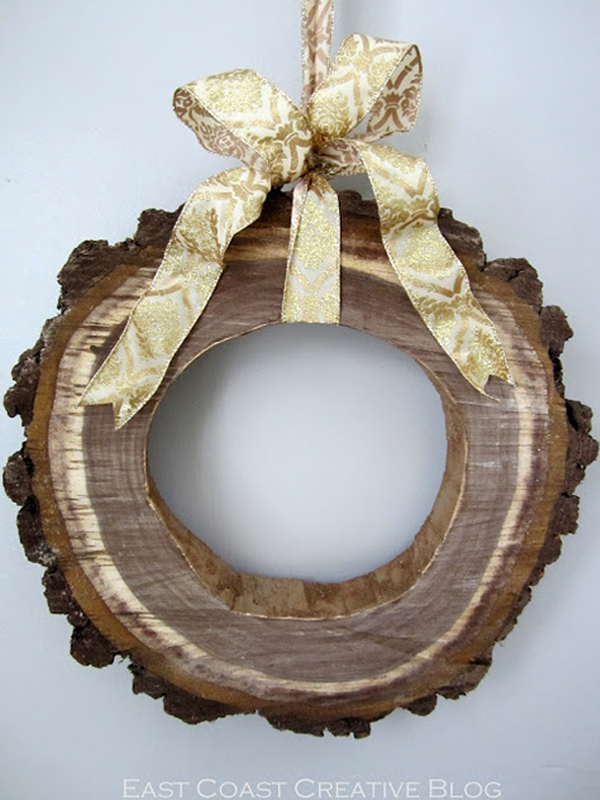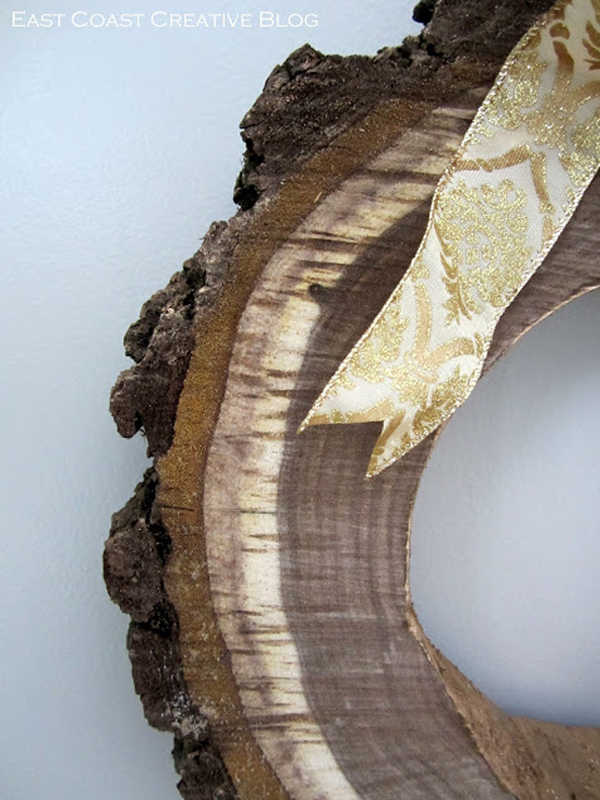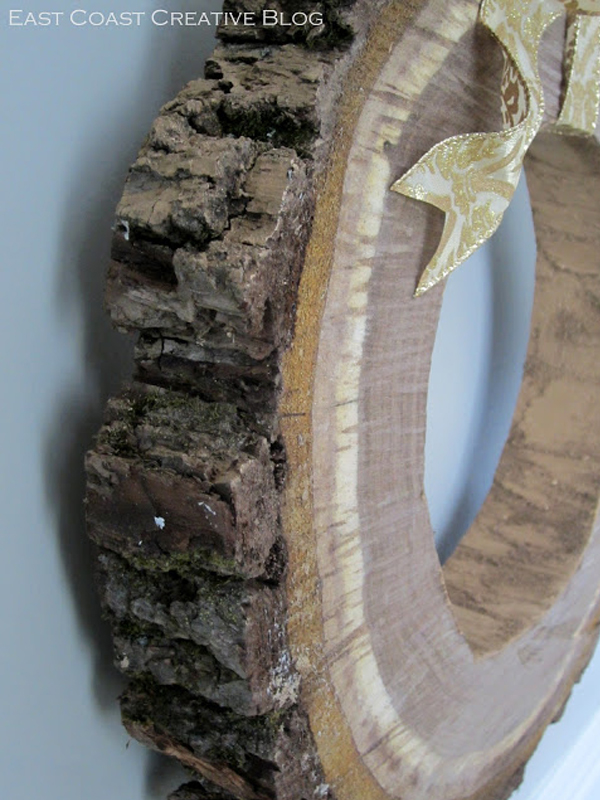 Get some extra mileage out of your cross-section display with this DIY by Kimberly of Turning It Home. Perfect for year-round décor, this wall art project is a great way to add some traditional holiday or seasonal color to your home. A floor-to-ceiling configuration will effortlessly turn a plain wall into a statement gallery.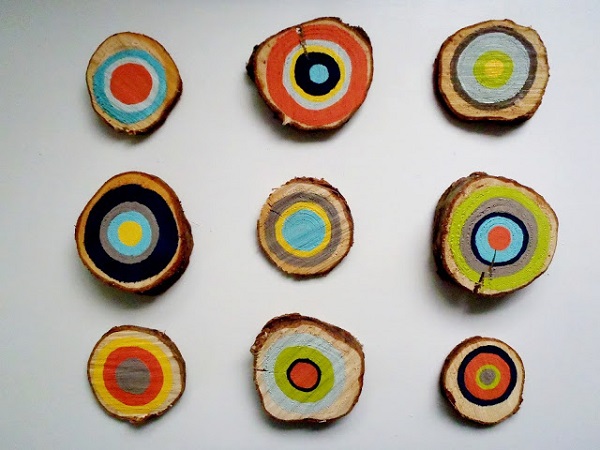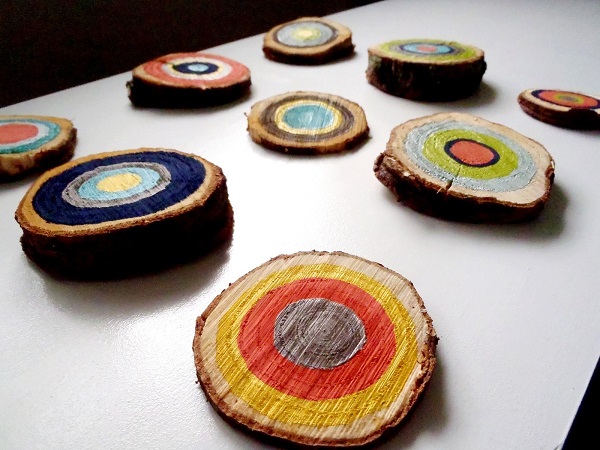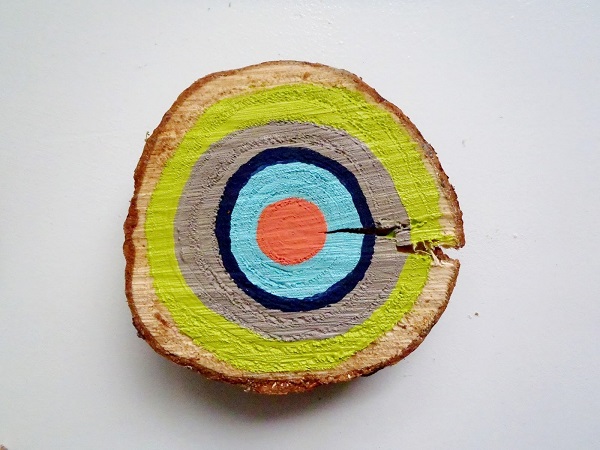 Rachel of Maison de Pax used a crafty favorite- chalkboard paint- to create a handy and stylish DIY with a woodsy touch. Set this in a corner behind an autumn-inspired display as an artsy backdrop, or hang to dress up an empty wall. Use this to plan out your dinner menu, or share some words of inspiration to celebrate the day.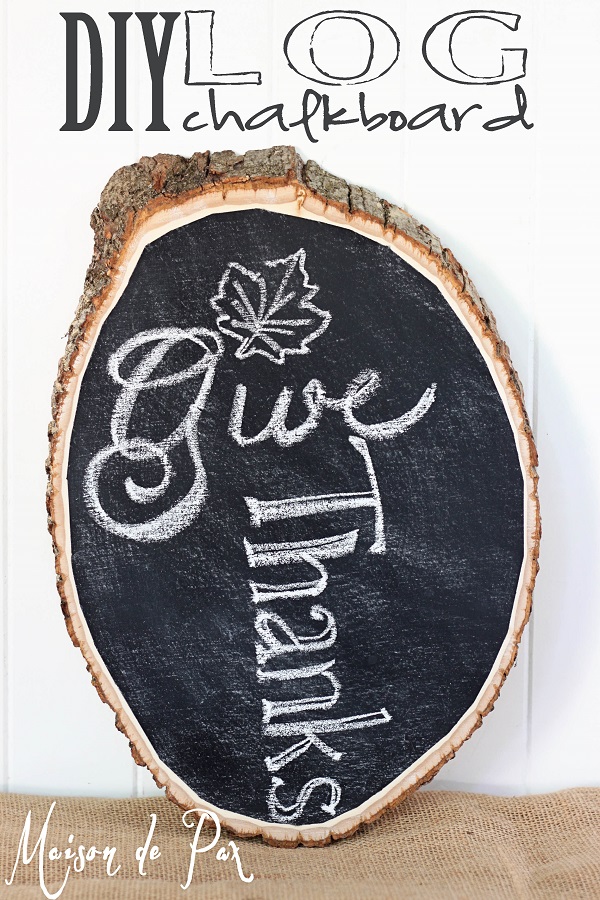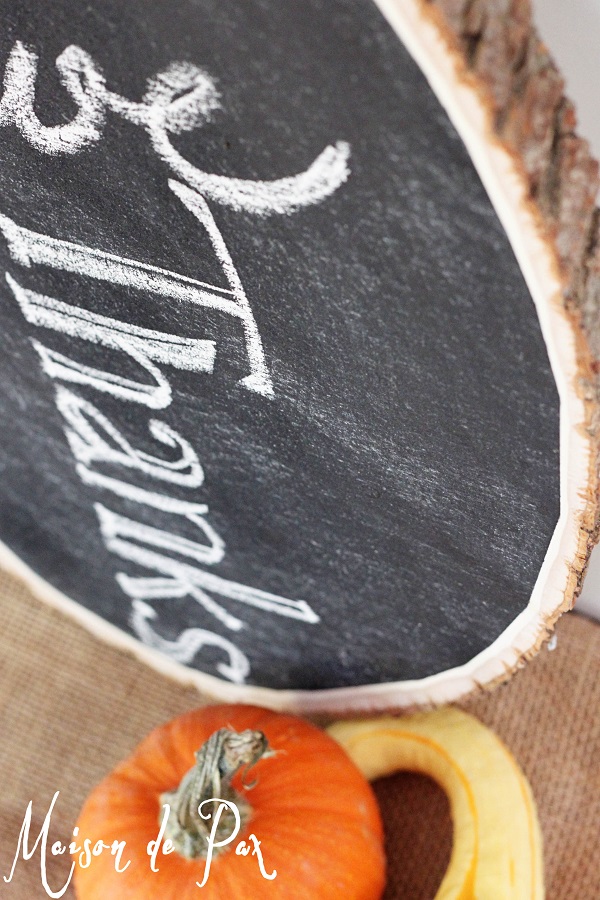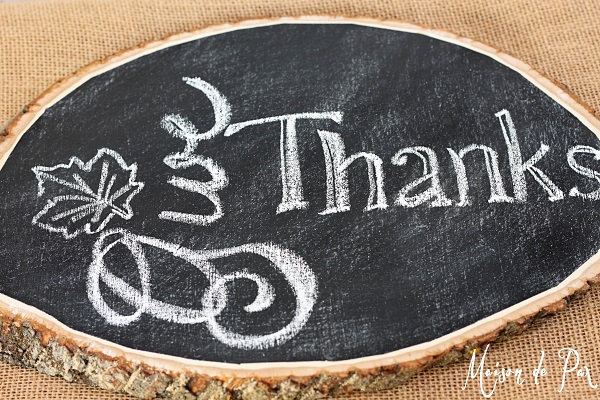 Nature doesn't have to stay outdoors! Take notes from these rustic DIYs and dress up your home for fall and winter. Did any of these projects catch your eye? Tell us which one you can't wait to try in a comment below.