Queenscliff is beautiful little town in Victoria that is known for its delectable seafood and unique home architecture. Clad in rich Australian hardwood and featuring an expansive interior, the luxurious Queenscliff Residence is a fine addition to this region, known for its Victorian-era heritage. One of the home's distinct features that instantly grabs your attention is the elaborate use of wood throughout the dwelling in the form of cladding, decking, screens and sunshades. This not only presents a sense of continuity between the indoors and the outdoors, it also gives the house a warm and inviting appeal.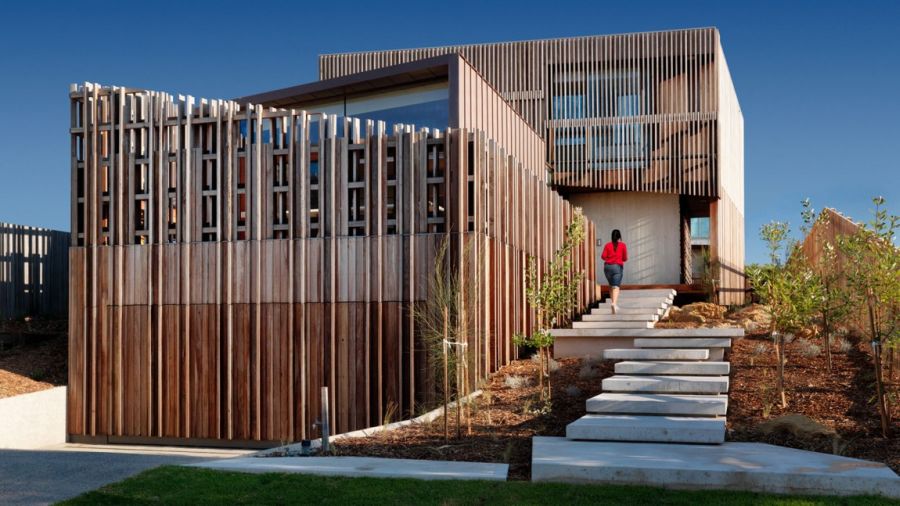 Designed by John Wardle Architects, the home uses a rich array of textures to paint a lovely picture. A stepped pathway welcomes you into the residence leading to an elevated staircase that offers unabated views of the landscape. Privacy was one of the major factors that went into the design of the structure, as an intricate cladding at the front not only keeps away prying eyes but also gives the house a unique façade. The interior is spread across two levels with the kitchen, living room and the dining area housed in an open floor plan.
The bedrooms open up towards the south as the large floor-to-ceiling glass windows offer an unobstructed view of the ocean in the distance. The Calacatta marble backsplash in the kitchen and the woven wicker partitions bring in exceptional textural contrast, giving the Queenscliff Residence a spacious, modern and organic vibe.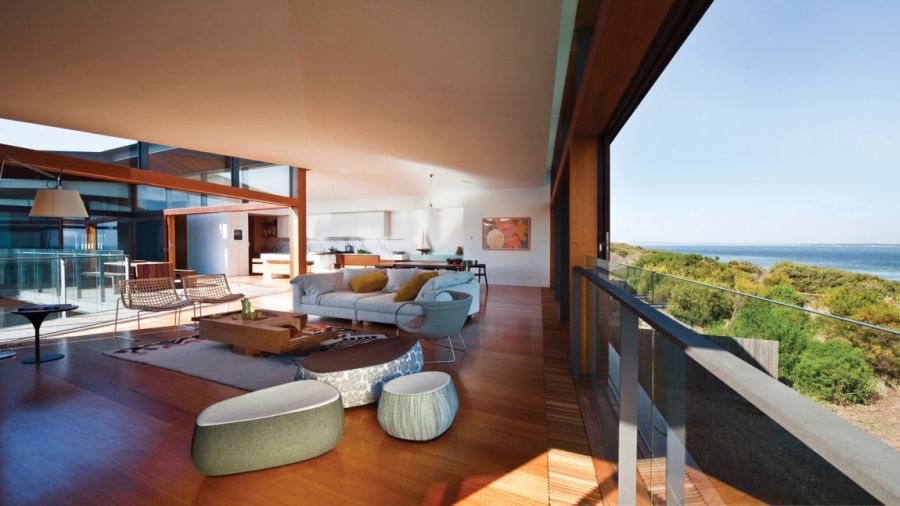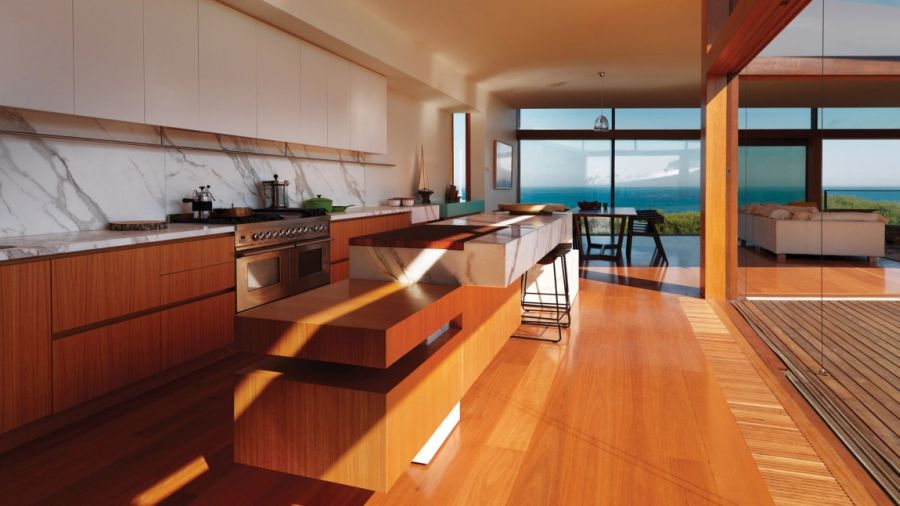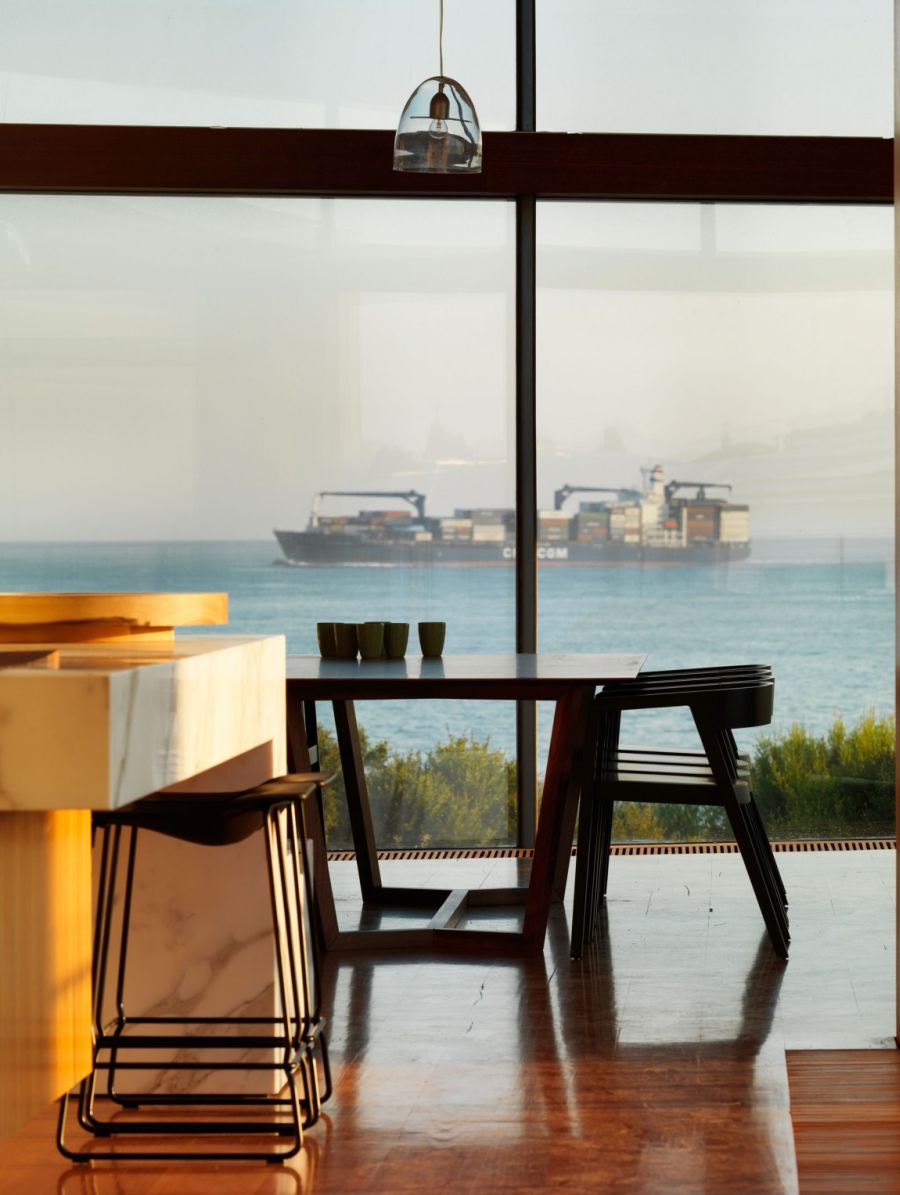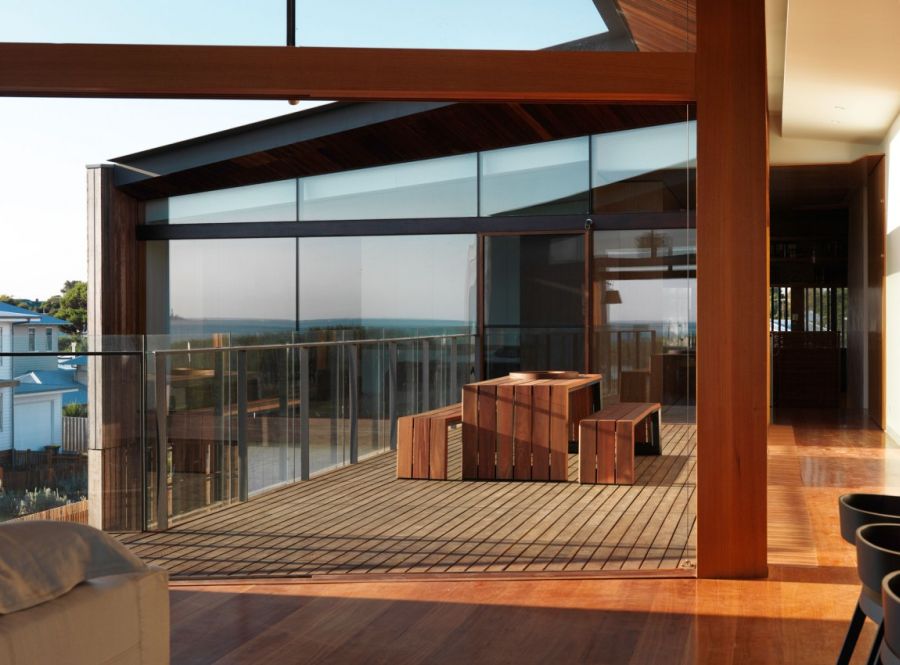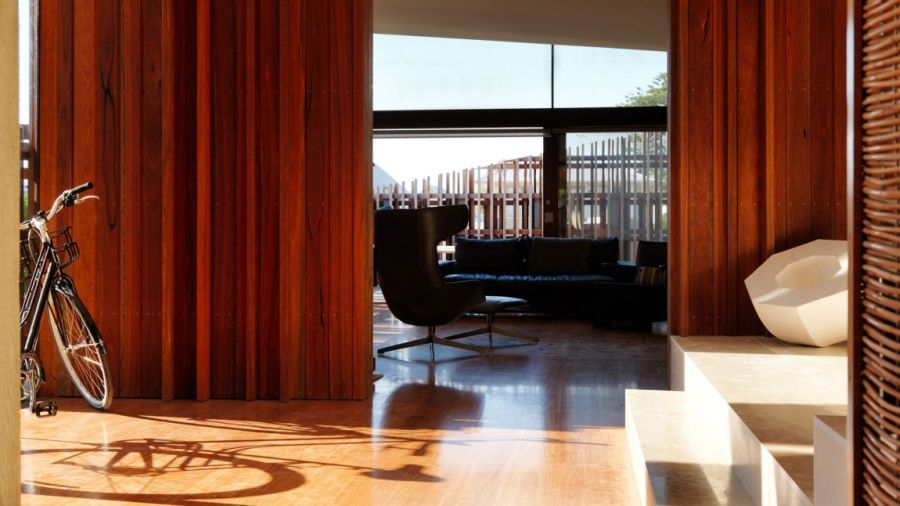 A challenge for Victorian coastal houses is to reconcile the southern views with northern solar orientation. In this instance, a courtyard is introduced to gain northern aspect to the living spaces and to capture the afternoon sun within an environment shielded from strong southerly winds.