Designed with ingenious flair by Ezzo Design, the new office of Game Studio 2o in the beautiful city of Timisoara, Romania is truly a remarkable creation. Combining an unconventional theme with a hint of creativity, the spaceship-themed office is an absolute paradise for all the Star Trek and Star War fanboys out there. It definitely is a lot better than spending six hours a day stuck in the same old boring cubicle! Inspired by science fiction and adopting a theme of 'spaceship invaded by nature', the office has a green and sustainable side to it as well.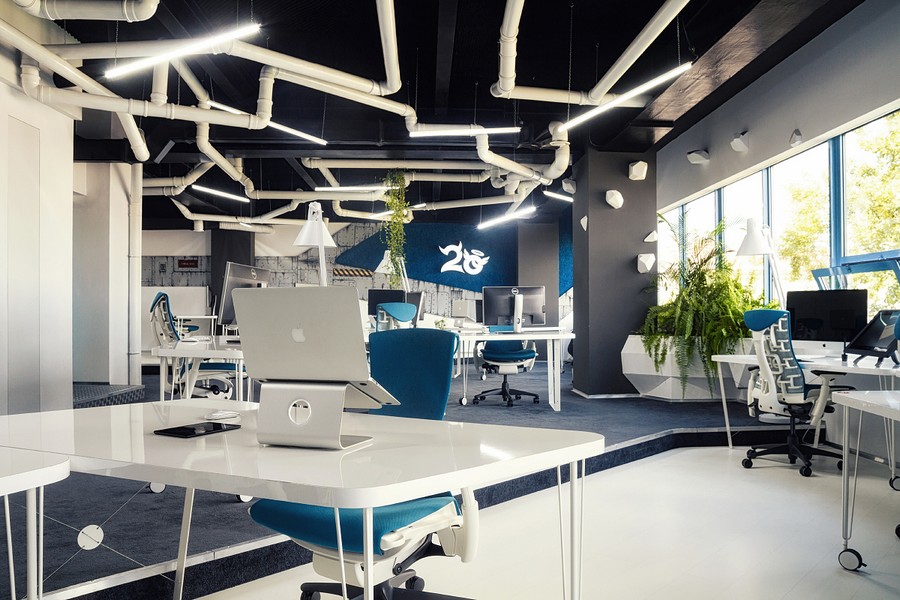 The stunning theme of the office was specifically picked by the architects to fulfill the specific needs of the client that demanded a spacious office with plenty of natural light and an unusual design. While the tall ceilings with the exposed pipes and the large windows give the space an open and airy appeal, the potted plants, shrubs and the hanging planters accentuate the freshness further. Natural green additions play a significant part in softening the uber-futuristic look of the office and giving it a more organic vibe.
A white and blue color scheme has been used for the walls and the decor inside the office while the ceilings are painted black to create visual contrast. Glossy surfaces, appropriate wall art and unusual geometric shapes add to the creative theme of the interior.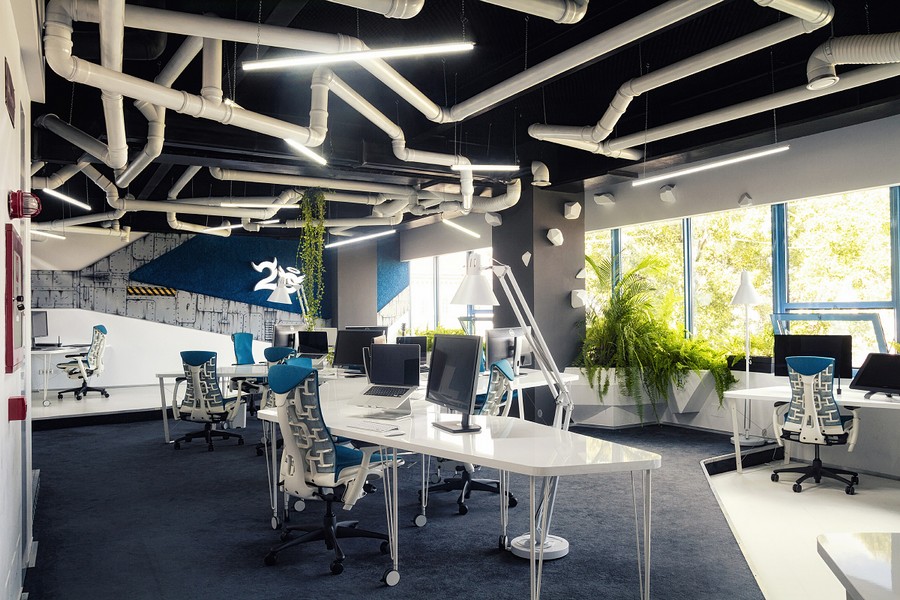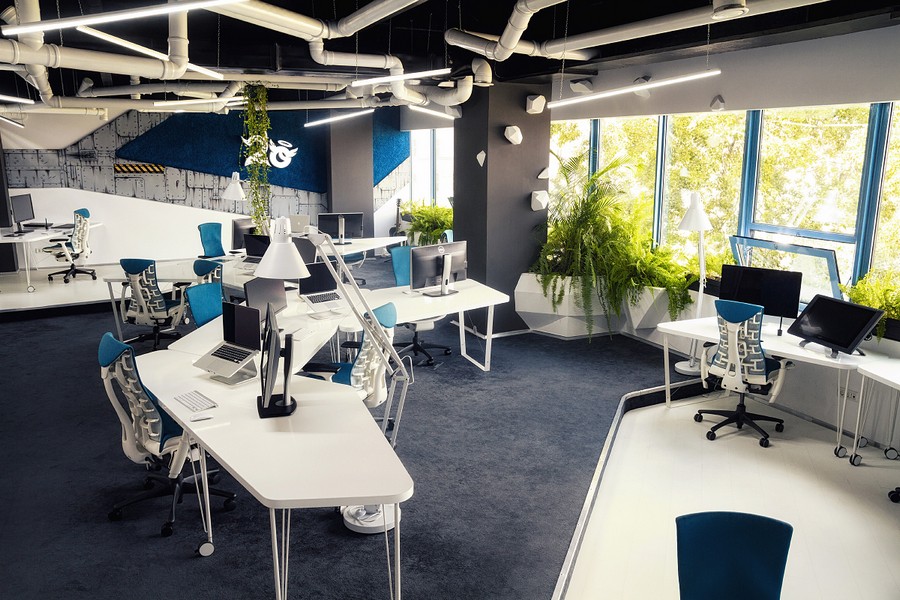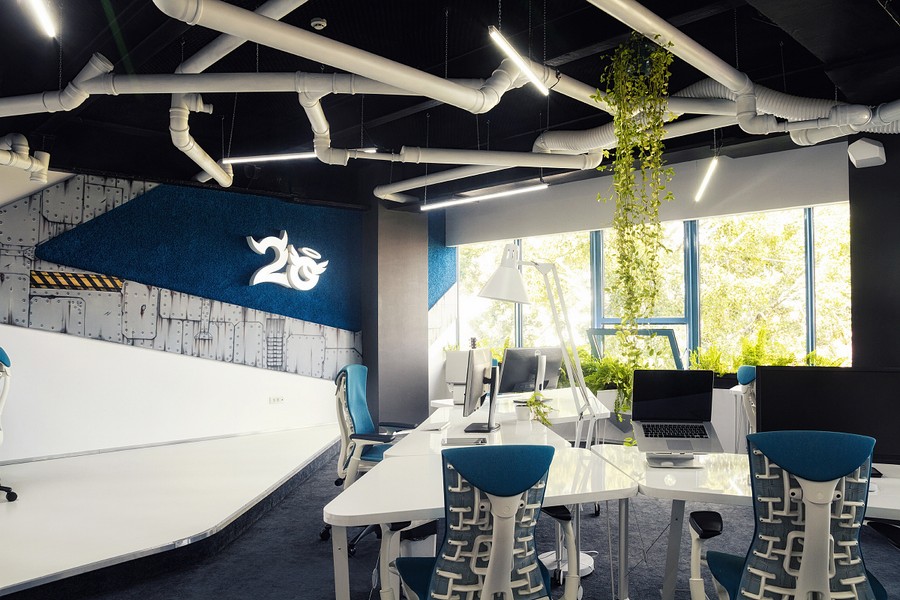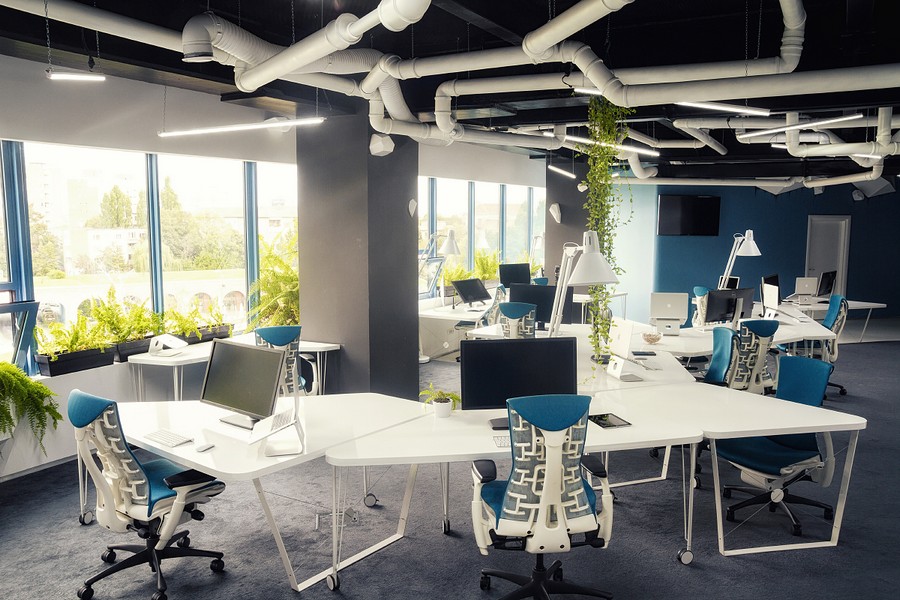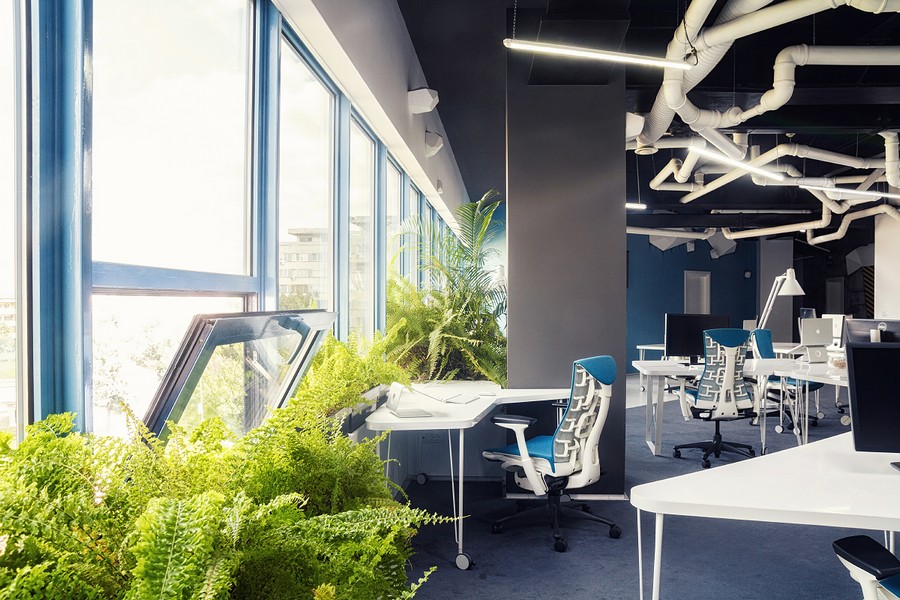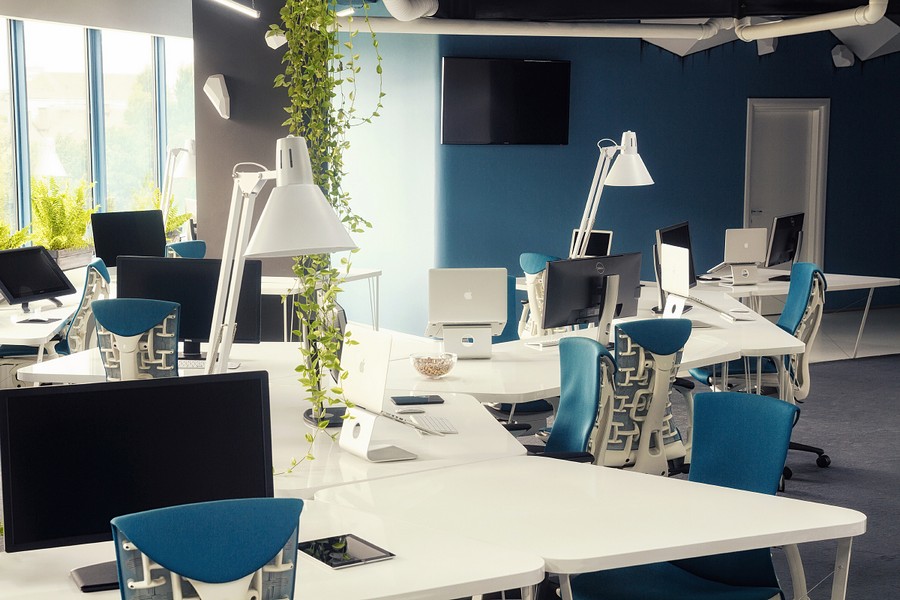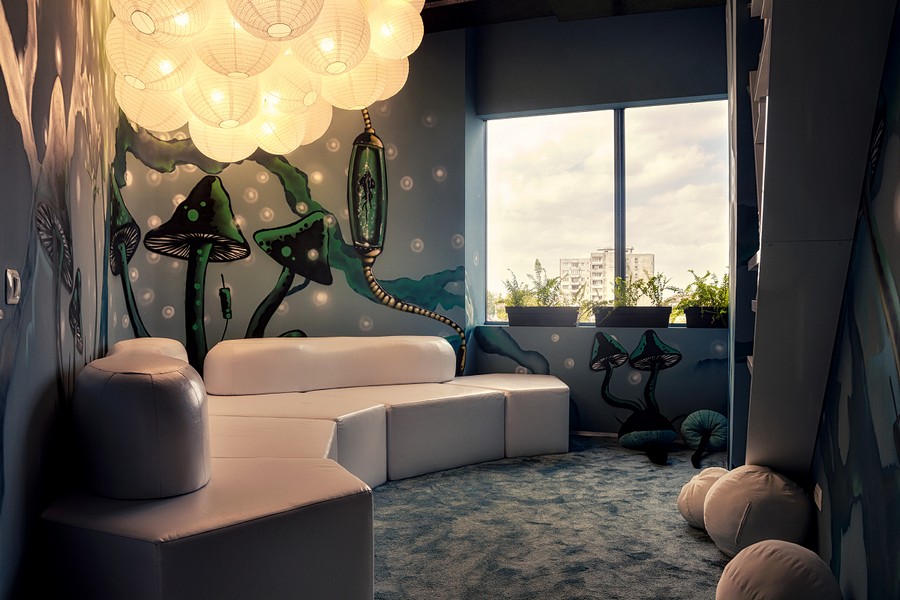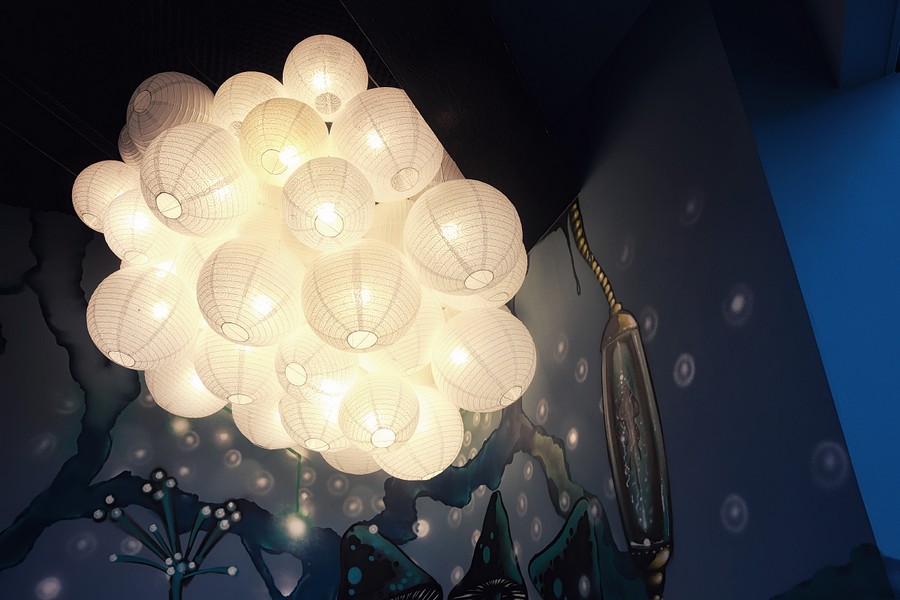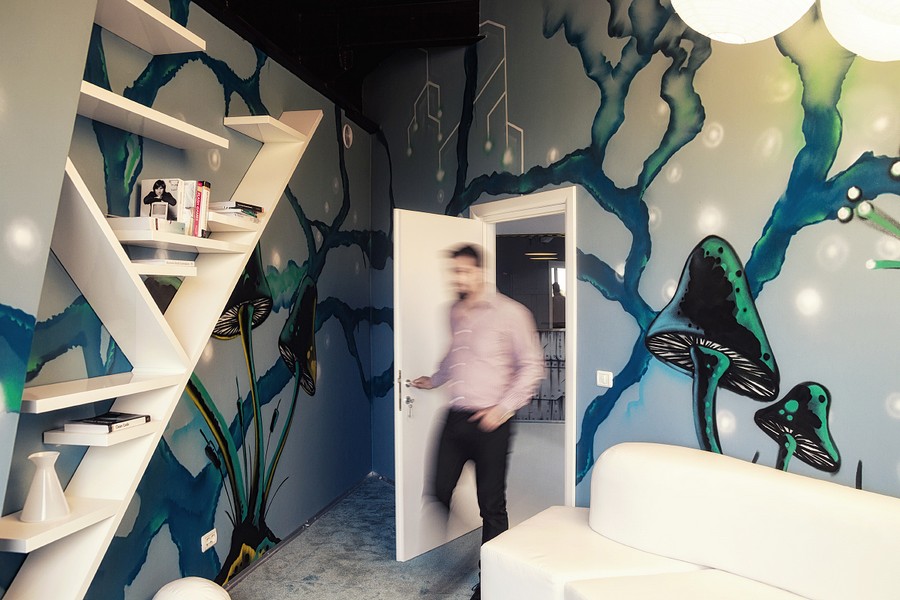 Completing this eccentric office are a modern kitchen with seating space to grab a quick bite, a spacious conference room and a rest and relaxation space with some plush decor. Smart lighting solutions and bold pendant lights also keep in line with the futuristic theme of the 2o Office. Original, exciting playful and eco-friendly, it sure makes for an inspiring and exciting office!