Decorating with the American flag can be a touchy subject. It does tend to polarize people into two different corners who present arguments that are equally compelling. Those who love to decorate with their beloved old glory will tell you that it is a gesture of patriotic zest and a celebration of being American all year round. Then there are those who will remind you of the flag code that says "The flag should never be used as wearing apparel, bedding, or drapery. It should never be festooned, drawn back, nor up, in folds, but always allowed to fall free."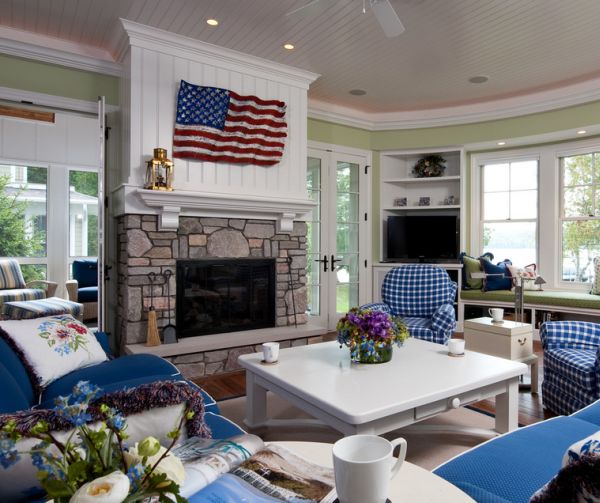 by Shoreline Architecture & Design
The idea though, as always, is to find a rational middle ground. Decorations and incorporation of the flag in ways that are not distasteful or disrespectful helps a great deal. Another wonderful alternate is to use its colors generously within your home so as to proclaim your love for the country even well past Fourth of July! Here are a few ways that look beyond simply throwing together a couch or a couple of pillows that bear the flag –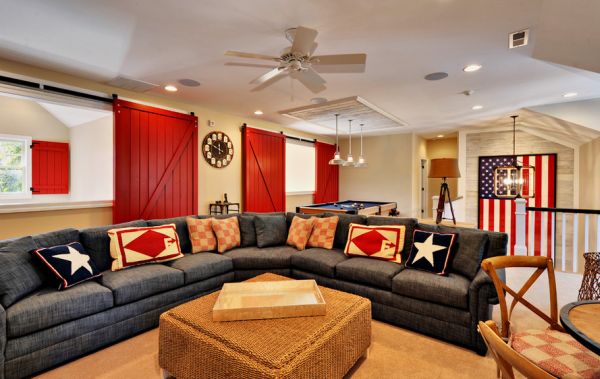 by Echelon Custom Homes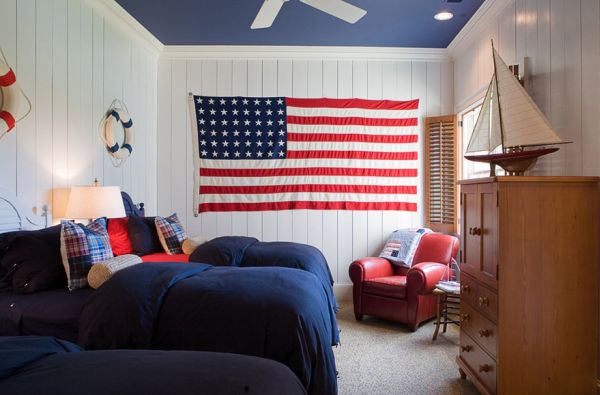 by William T Baker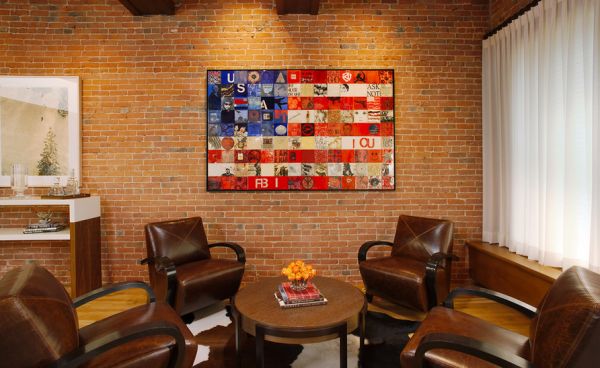 by Poss Architecture + Planning + Interior Design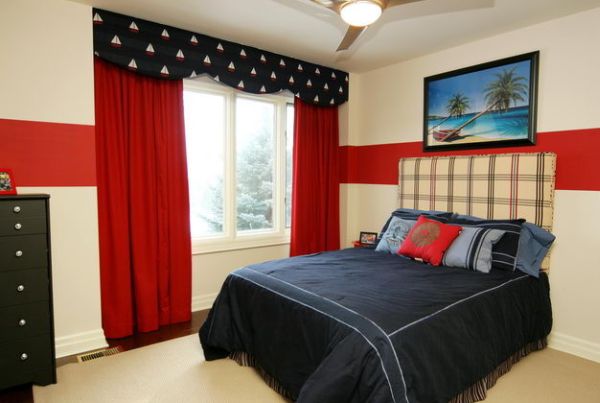 by Jennifer Brouwer Design Inc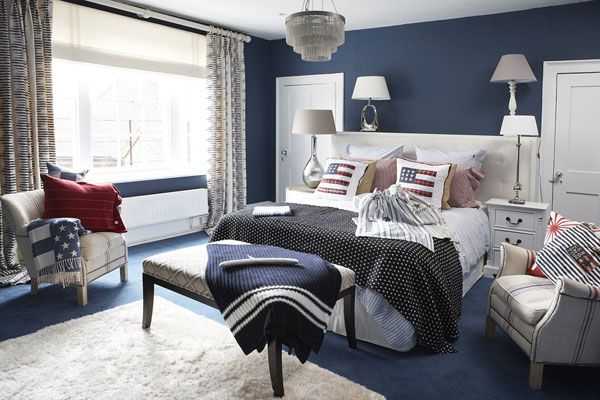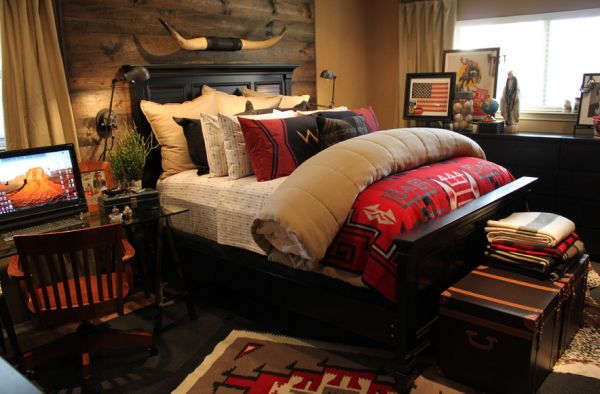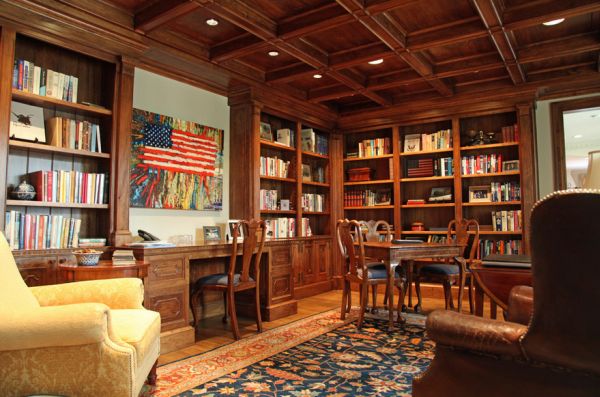 by Hull Historical
Inspirational Red, White and Blue
There are many different ways in which you can bring in the colors of the American flag without actually using the flag itself. Since the colors of the flag are red, white and blue, it is far more perplexing why imaginative and ingenious designers ever need to use the flag iconography in exact fashion for décor or furnishings. Red and blue make a brilliant combination when used on a pristine white template. The colors work well naturally with one another and make for bold, pleasant and neutral interiors.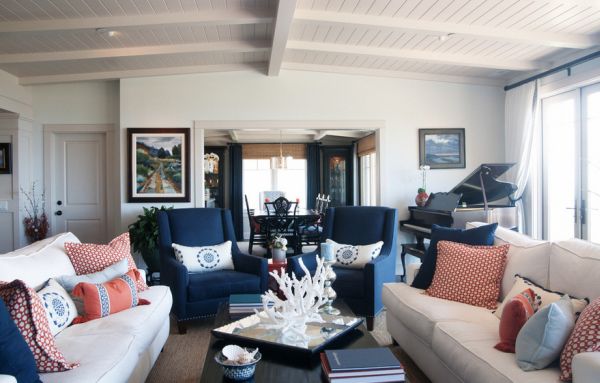 by Darci Goodman Design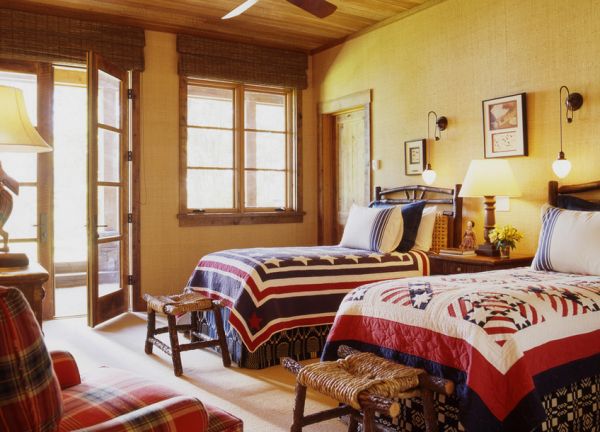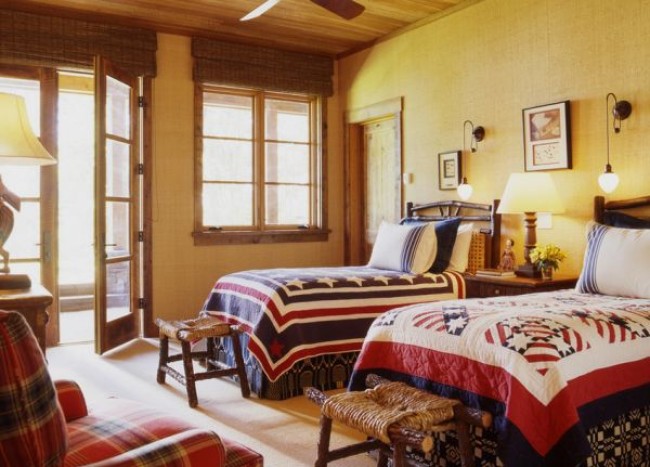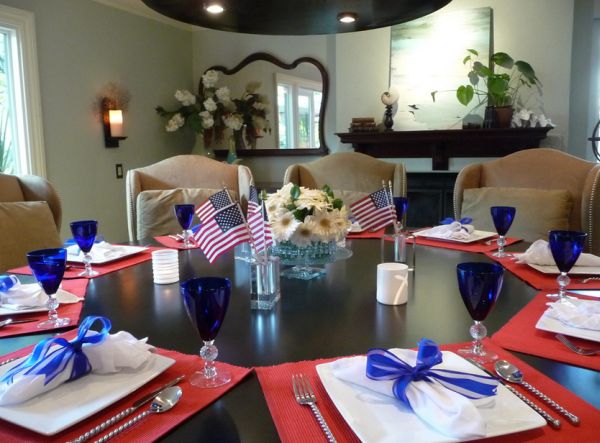 by Robeson Design
When used right and in proper proportions, the red, blue and white automatically become a beautiful and balanced tribute to the flag. The effect is easily discernible and apparent. You do not always need a paint job to bring in this vibe. Red and blue décor additions with a white backdrop also can achieve the same result. This also gives you a flexibility to change themes come New Year of Thanksgiving.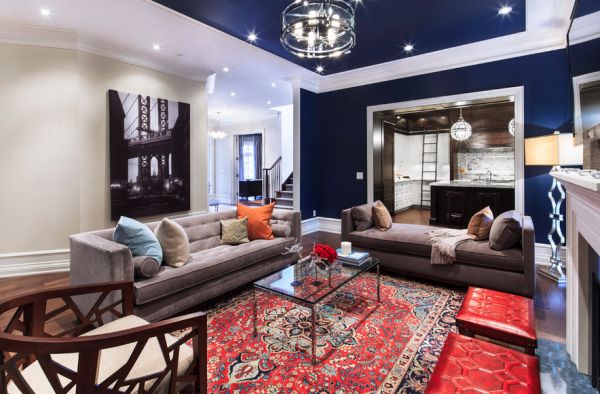 by Avissa Mojtahedi Architecture & Design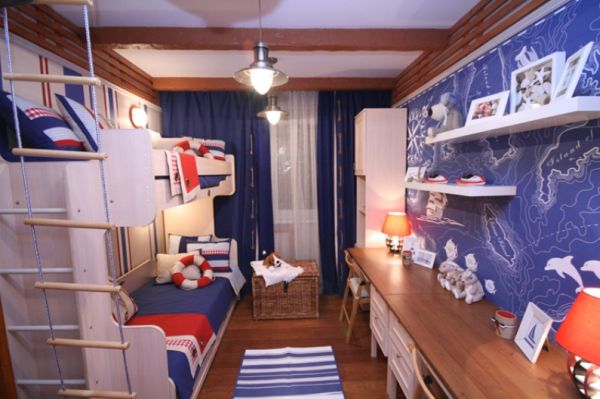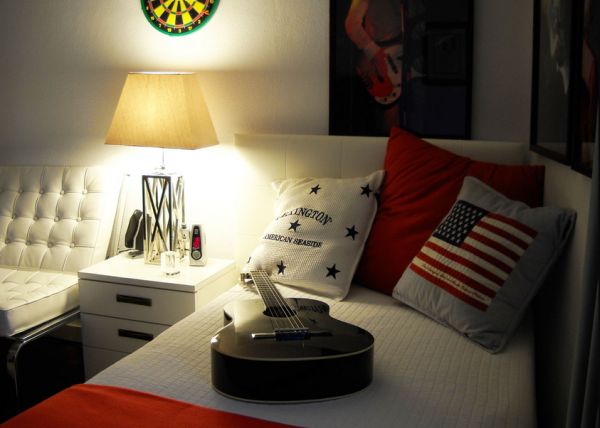 by Celia Maria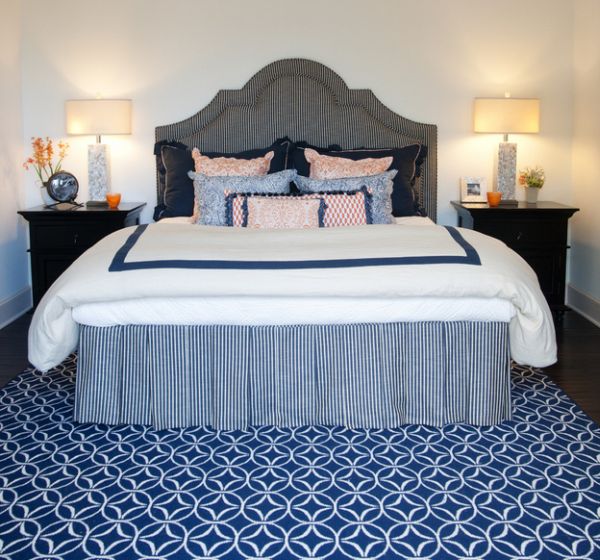 by Darci Goodman Design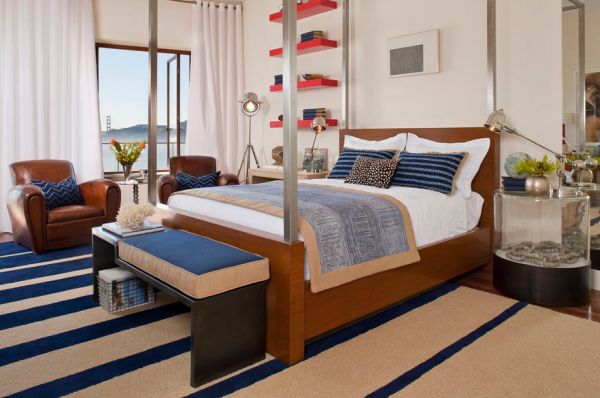 by Katie Denham Interiors
Artistic Additions of the Flag
One can incorporate flag-inspired artwork and creative improvisations of the flag in a beautiful and tasteful manner. Many home owners across the US sport the national flag within the walls of their home. It could be a cherished memory of a war veteran displayed with pride or a beautiful and modern take with a framed flag above the fireplace. It is important to remember though that if you are using any actual flag in set form and measurements, then you need to accord it with proper etiquette at the very least.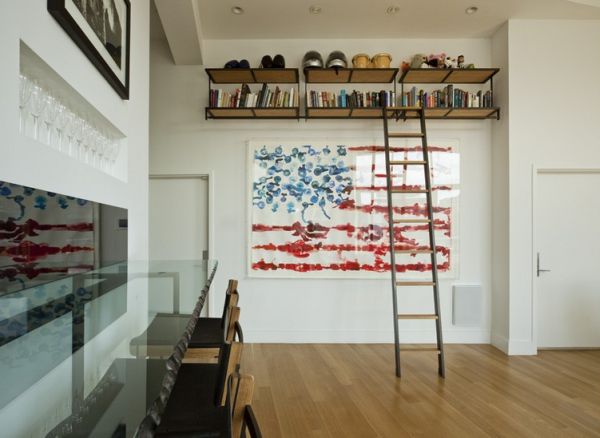 by TOKEN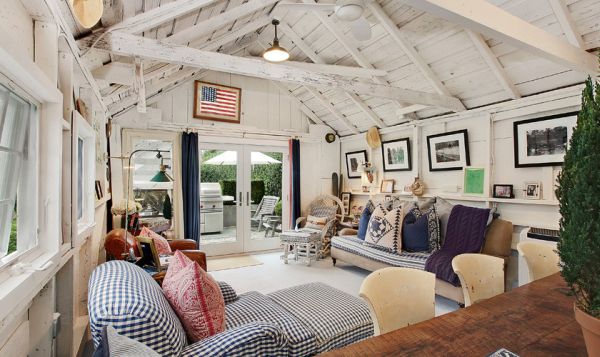 by James McAdam Design
Decorating interiors with a flag is a symbol of pride and honor. It is a celebration of one's heritage and must be construed in no different manner. While some people tend to take their artistic freedom a bit further, others tend to be far more conservative. Irrespective of where you stand, there is no doubt that the American flag adds both style and color, and instantly draws your attention!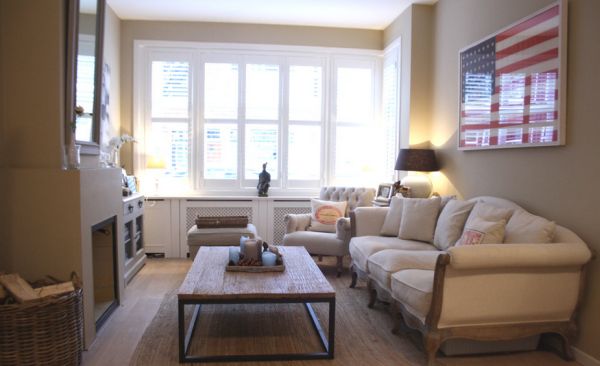 by Holly Marder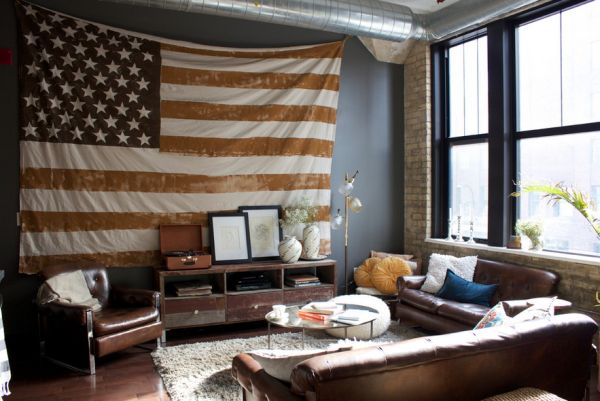 by Carly Boettcher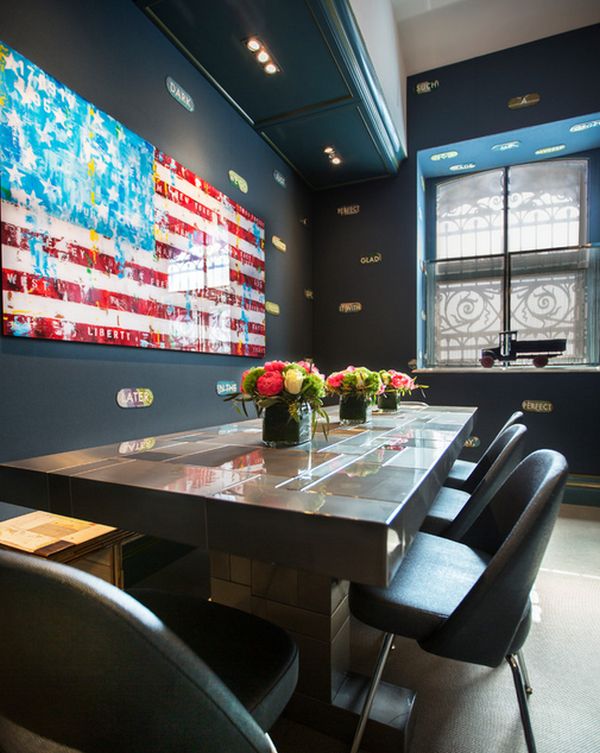 by Noelia Surace Design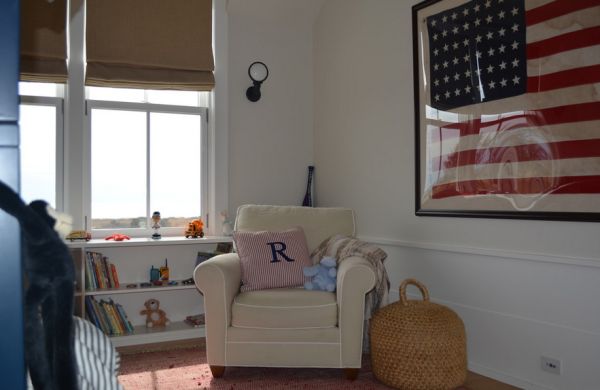 by Kate Jackson Design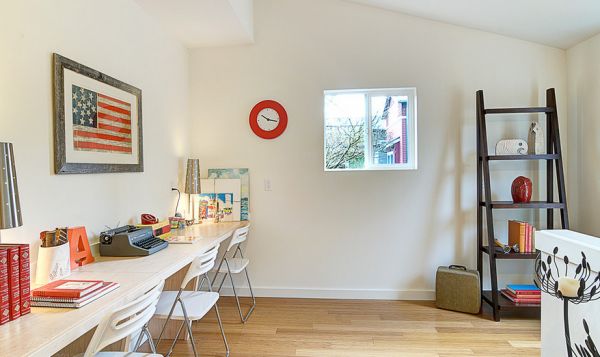 by Seattle Staged To Sell
Nautical and Americana with a Twist
With Fourth of July almost here, it is also time to bring out awesome decorations in red, white and blue. But it is not a bad idea to carry these bright and trendy colors through the rest of the year with a lovely new theme. Stripes are all the rave once again and combing whites and dark navy blue is a great way to bring in contemporary appeal to a space. A touch of red with furnishings and plush fabrics completes this opulent look. Add a couple of large stars here and there with pillow cushions or wall art and you are pretty much set to give your home a striking makeover.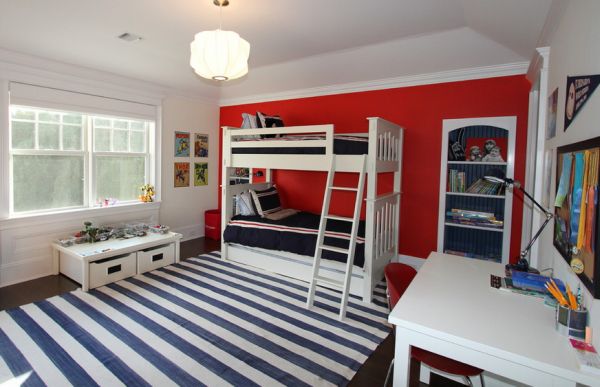 by Heartwood Corp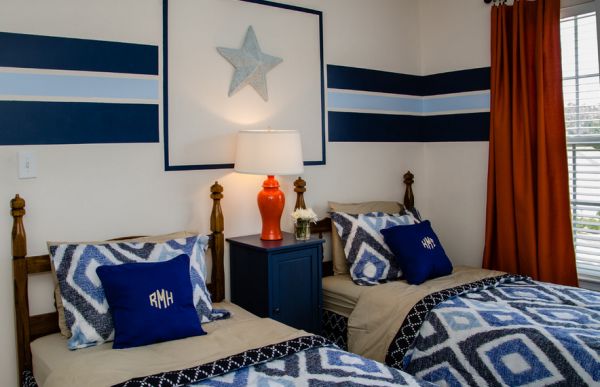 If you are going for American-flag inspired interiors, try to keep the backgrounds as white as possible and add layers of red and blue. By simply removing one of these two colors and adding another, one can quickly bring in Christmas, Valentine's Day, Easter, New Year or Memorial Day themes with ease. Such is the flexibility offered by red, white and blue!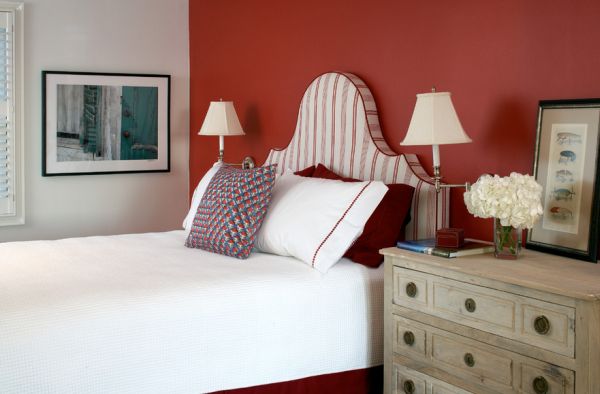 by Terrat Elms Interior Design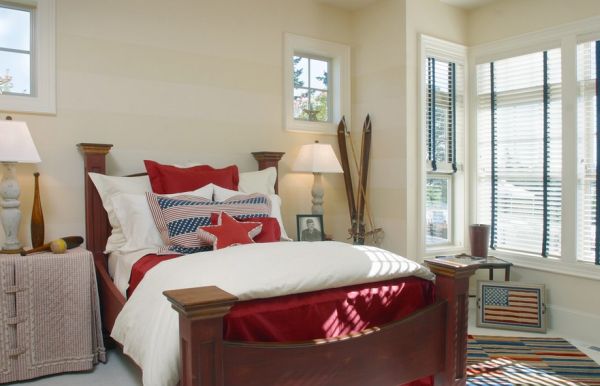 by Tina Barclay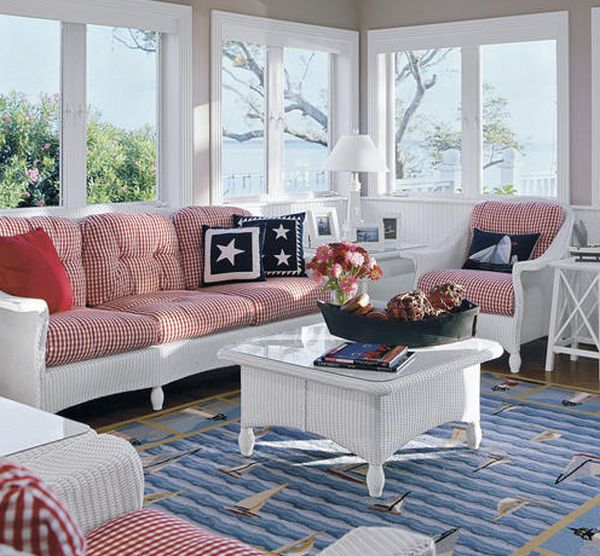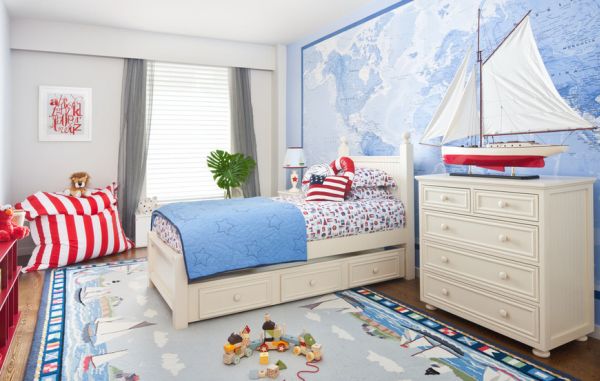 by Gloss NY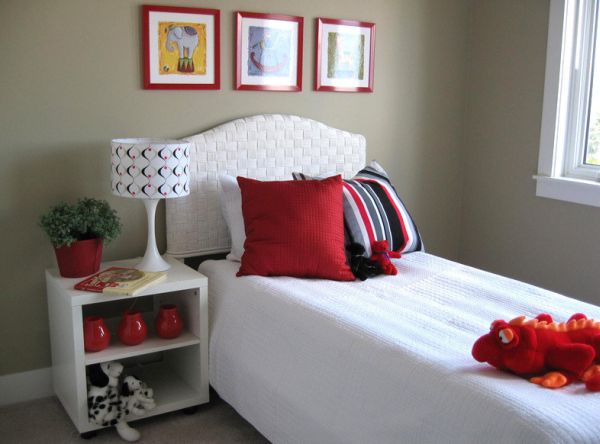 by Fluff Designs & Décor