A beautiful castle bordered by enchanted woods is an image that all of us are familiar with. While fairy tales and Disney movies are filled with such gorgeous, picture-perfect images, it's not very often that you stumble across one in real life. Nestled in a lovely little niche surrounded by a lush green canopy in Spain, this country cottage evokes dreamy images of medieval times and knights in shining armor. Once a stable, this gorgeous home was transformed when the owners decided to give it a grand and captivating makeover, creating a fairy tale getaway!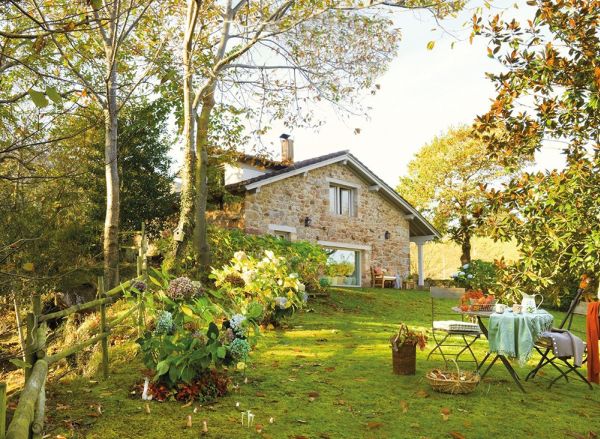 Of course, there are no flying dragons or frogs that turn into handsome princes anywhere near this castle, but what you will find is an engaging and exquisite getaway that allows you to escape the rush of mundane life. For most of us living in the urban jungle surrounded by concrete and glass, the lovely stone structure provides a much-needed opportunity to spend some time in nature's abode. The classic design of the edifice, a rustic interior clad in warm and inviting hues, exposed wooden beams on the ceiling and the vast outdoor garden truly take you back in time.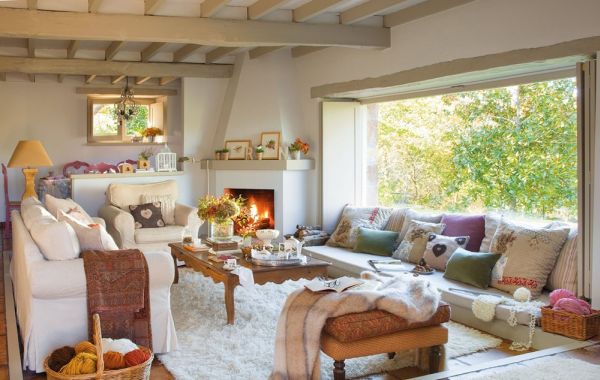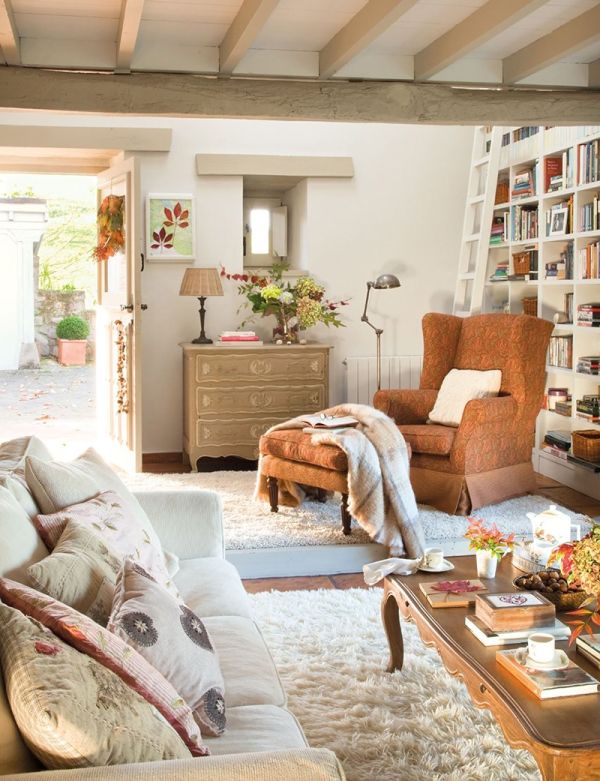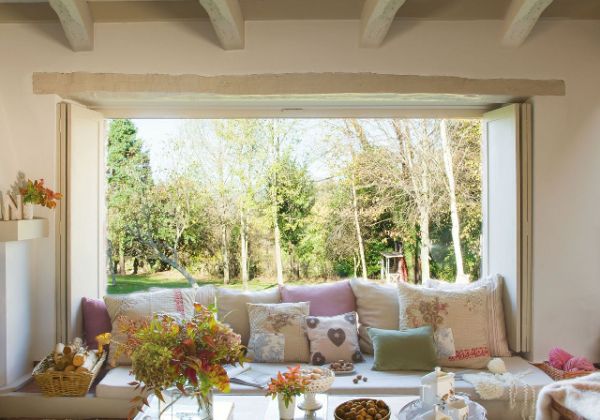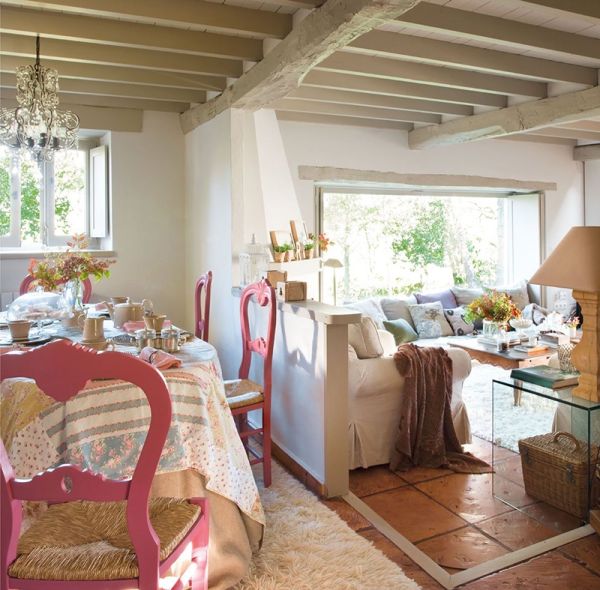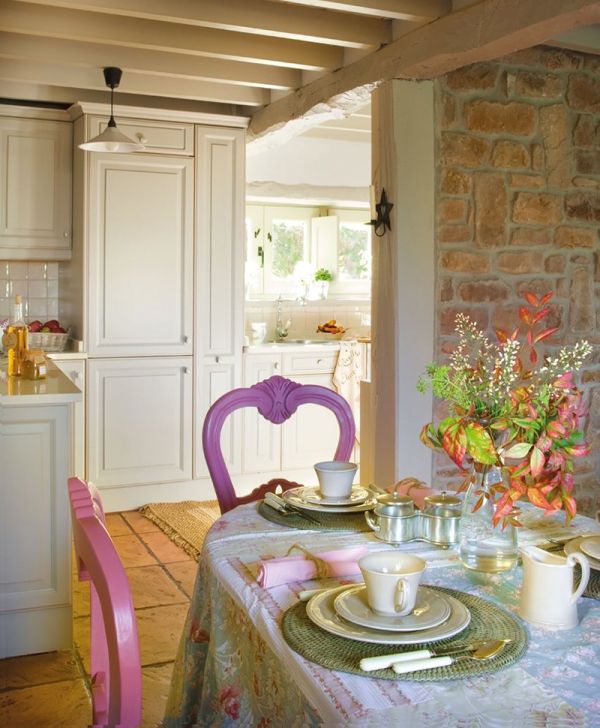 The owner of the cottage carefully selected the decor and accessories inside to complement the timeless look of the space. Colorful dining chairs, plush white rugs and shades of cream, white, pink and purple definitely give the house a Disney castle vibe. Elegant pergolas, walkways covered with overgrown vines and a colorful playhouse in vivacious red make this charming country cottage all the more magical and alluring.
So, fancy a stay at this heavenly escape?