Unconventional decor and furnishings are instant attention grabbers! While some love simple and stylish items that blend in with the current trend and the existing theme of a room, others prefer to add gorgeous pieces that create instant focal points. It's undeniable that the majestic Glamour Beetle Chair from ZAC Glamour Design steals the show in any room it inhabits. Designed by the dynamic duo of Andrea Colombo and Linda Assandri, this unforgettable armchair combines a passion for vintage cars with the rare, exclusive and glamorous, all the while paying homage to the classic Volkswagen Beetle MY1968.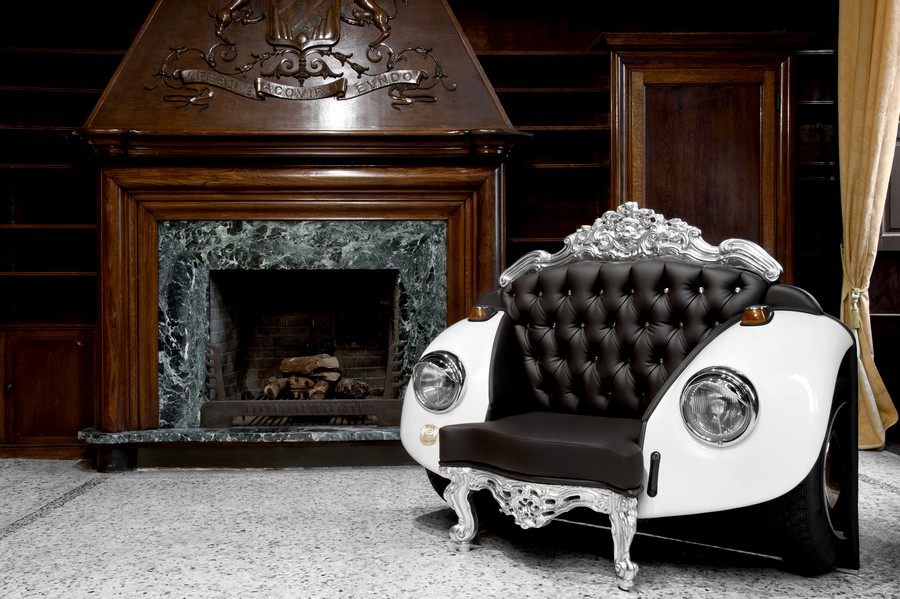 Integrating elements of baroque design and vintage car art, the Glamour Beetle brings your love for automobiles into the living room. Designers of the chair employed real Volkswagen Beetle MY1968 wings to craft this bold piece, along with a plush upholstered chair, glittering Swarovski crystals and cool LED lighting. Available in glimmering metallic finishes that use real gold and silver leafing, the furnishing is definitely for those who love to showcase opulence in an eccentric manner.
Surprisingly, the Glamour Beetle even blends well with contemporary styled rooms and definitely brings along with it an inimitable aura. And if you are a fan of another vintage car, then ZAC Glamour Design is more than happy to custom design an exceptional chair that integrates the model of your choice! So which set of wheels would you want to see turned into a luxurious chair?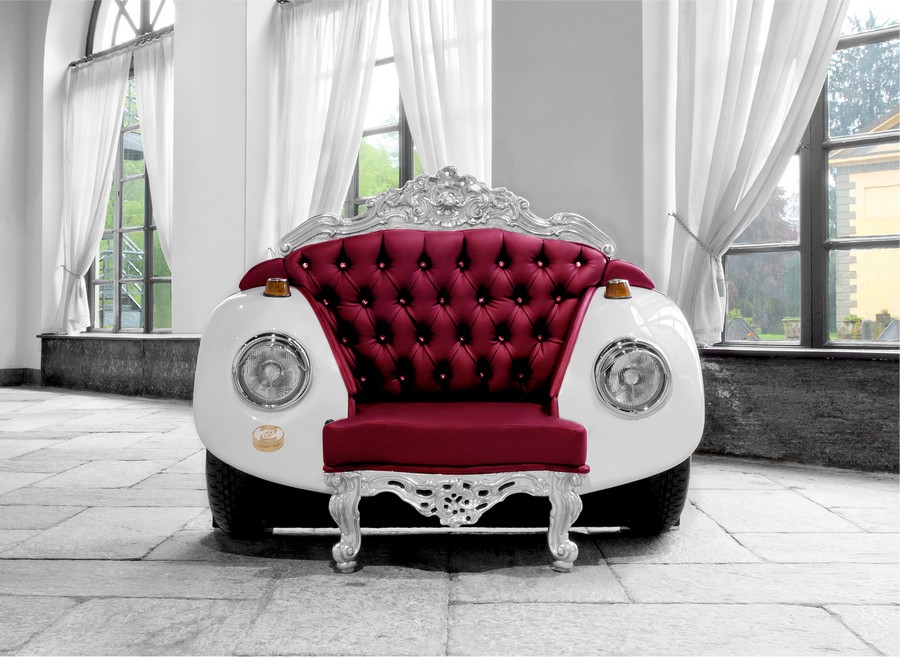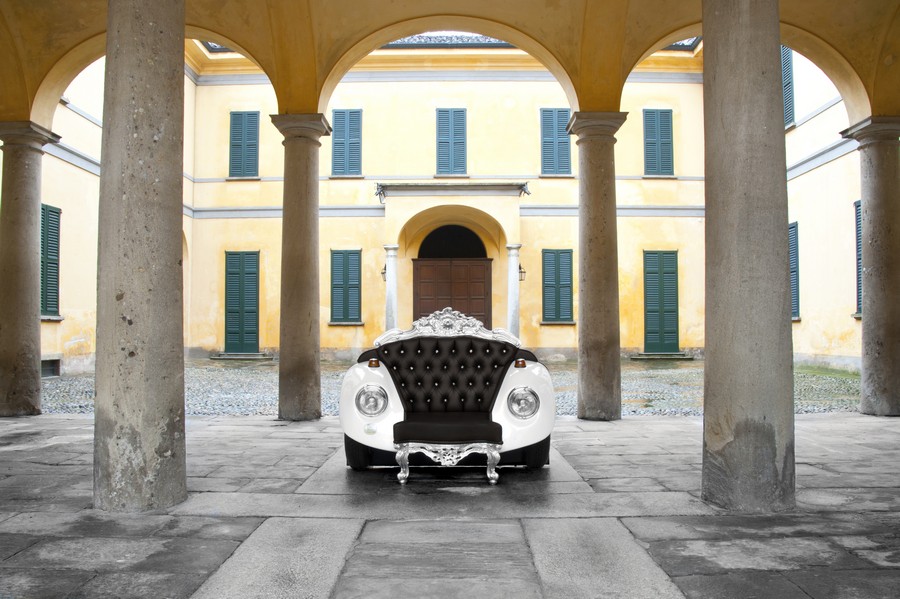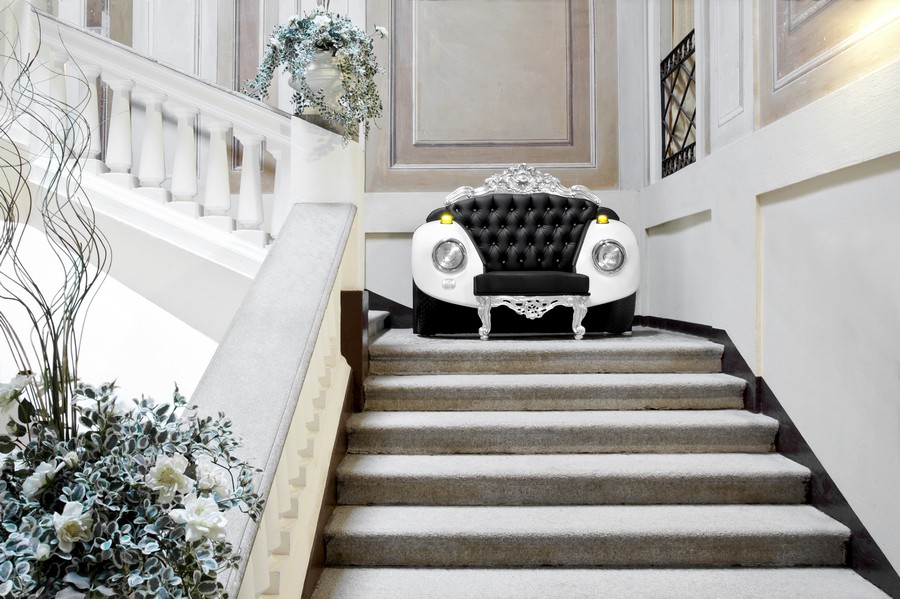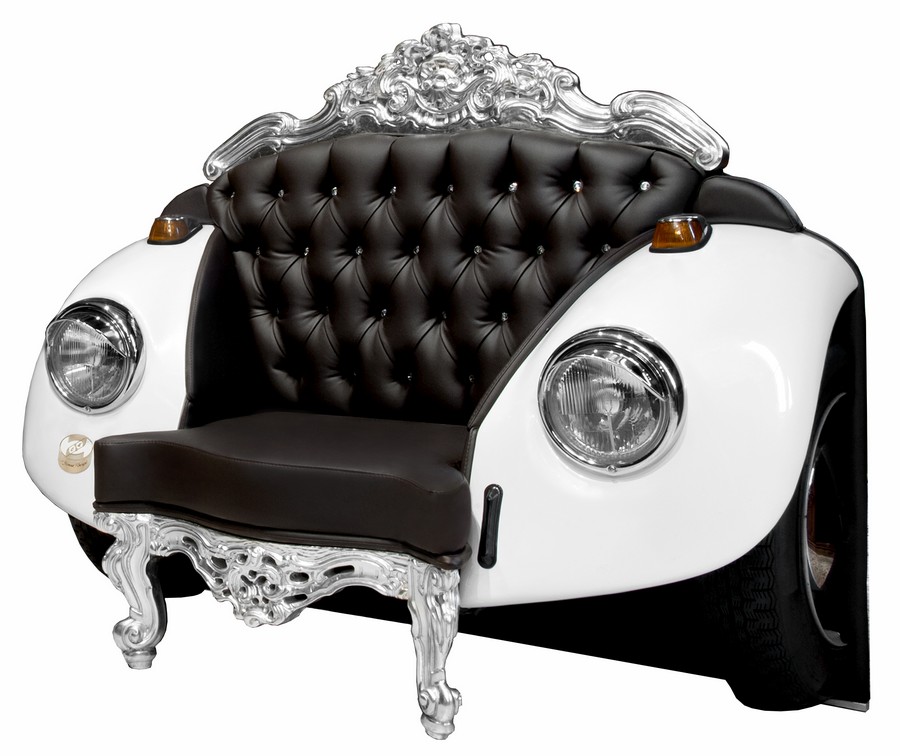 The production is characterized by the use of craftsmanship and precious materials such as Swarovski crystals, silver leaf finish or gold leaf. The end result gives the customer a fulfillment of possessing a unique and inimitable item entirely made in Italy.