There is simply nothing like a beautiful view outside the bedroom window to kick-start your day, and this fabulous summer retreat in British Columbia, Canada offers precisely that. Nestled on the banks of Lake Okanagan, the gorgeous residence was once just a humble summer cabin. The home's owners opted for a grand upgrade, and in came Robert Bailey Interiors, who envisioned and created the Naramata. The lavish and extravagant structure still holds some of the old cabin charm inside its walls, as French oak was used extensively for the ceiling and floors.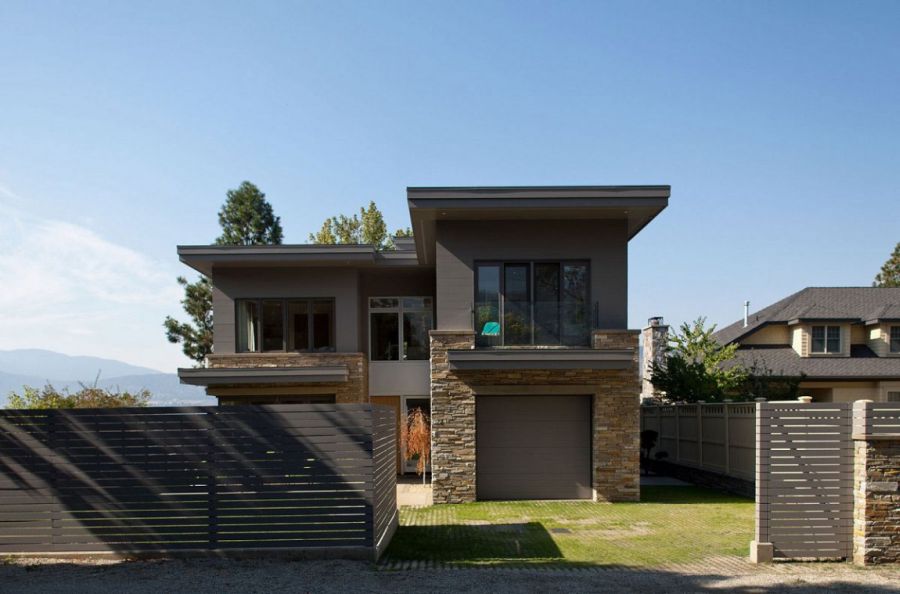 Since the residence is primarily a summer vacation home, the designers opted to create a space requiring as little tidying up as possible, as well as a home capable of handling plenty of activity. The living room exudes a certain tranquil coastal style, as cool turquoise and white paint a serene picture. While wood dominates the interior, large glass windows ensure a seamless blend between the stylish indoors and the refreshing outdoors. With the courtyard and the lake becoming a natural extension of the living area, the home feels airy and extremely spacious.
Since the owners planned on hosting plenty of guests throughout the season, multiple bedrooms and sleeping quarters were incorporated into the design plan. Combining adequate privacy with unabated views, the Naramata is a stylish and relaxing getaway that still manages to exude a rugged rustic vibe!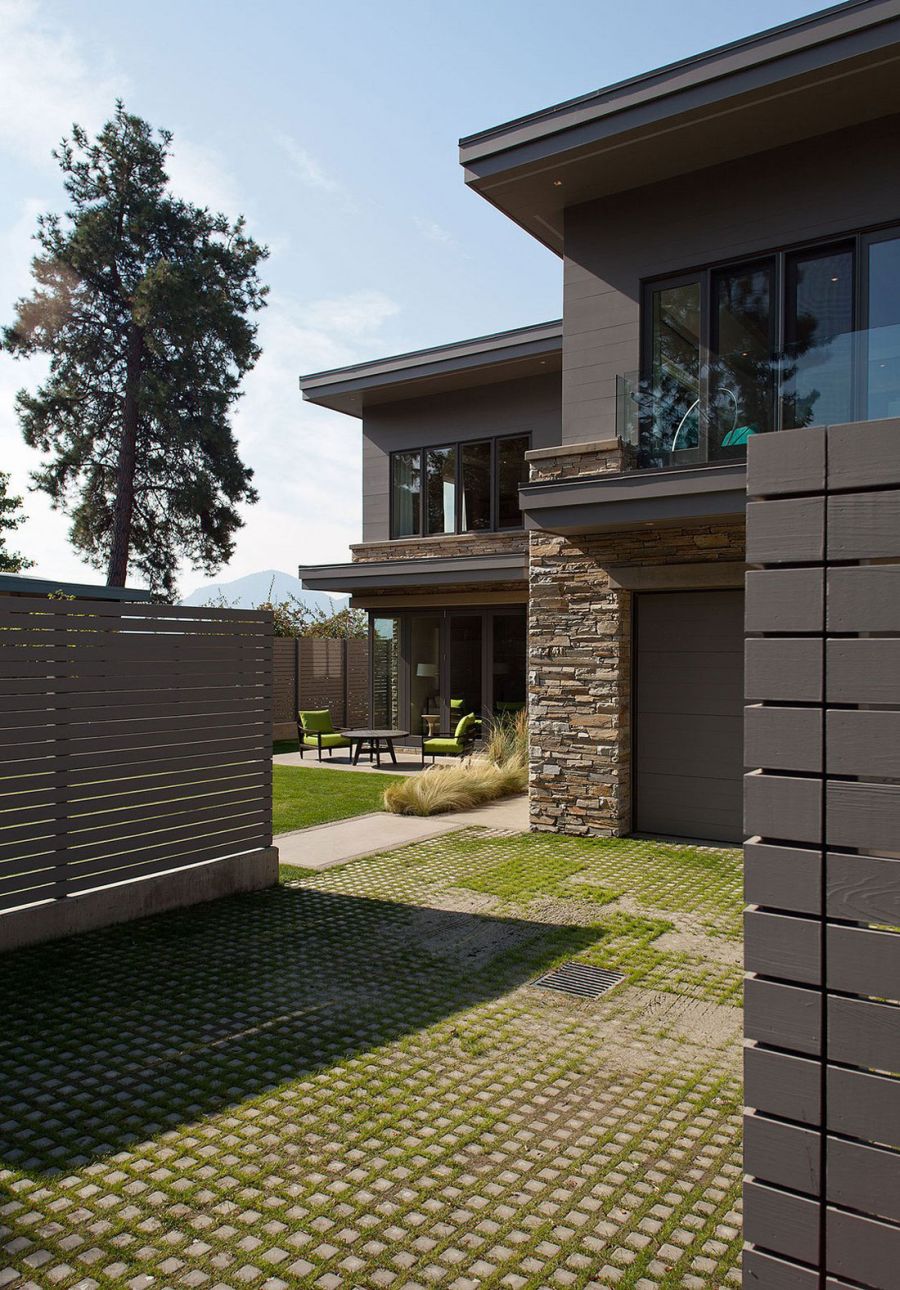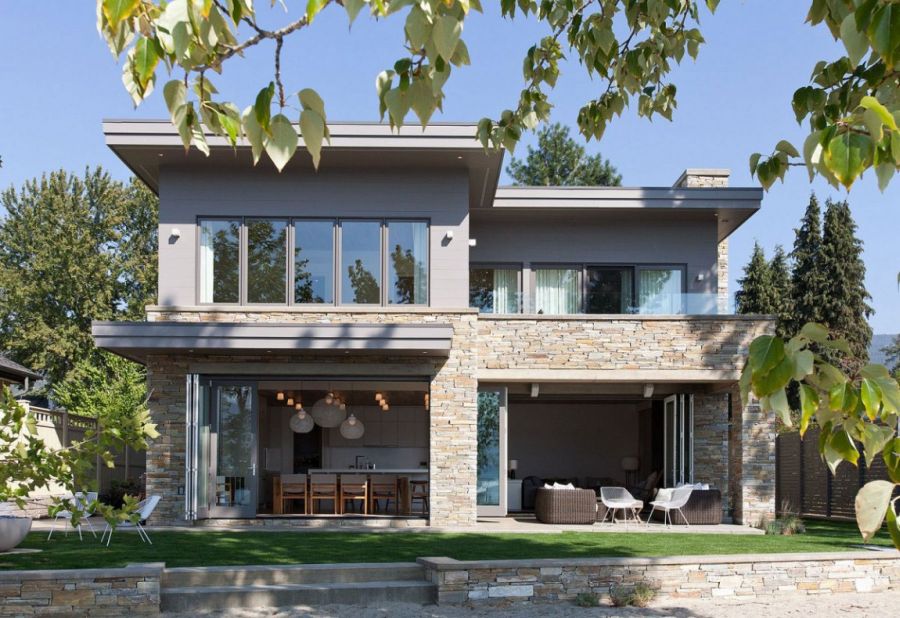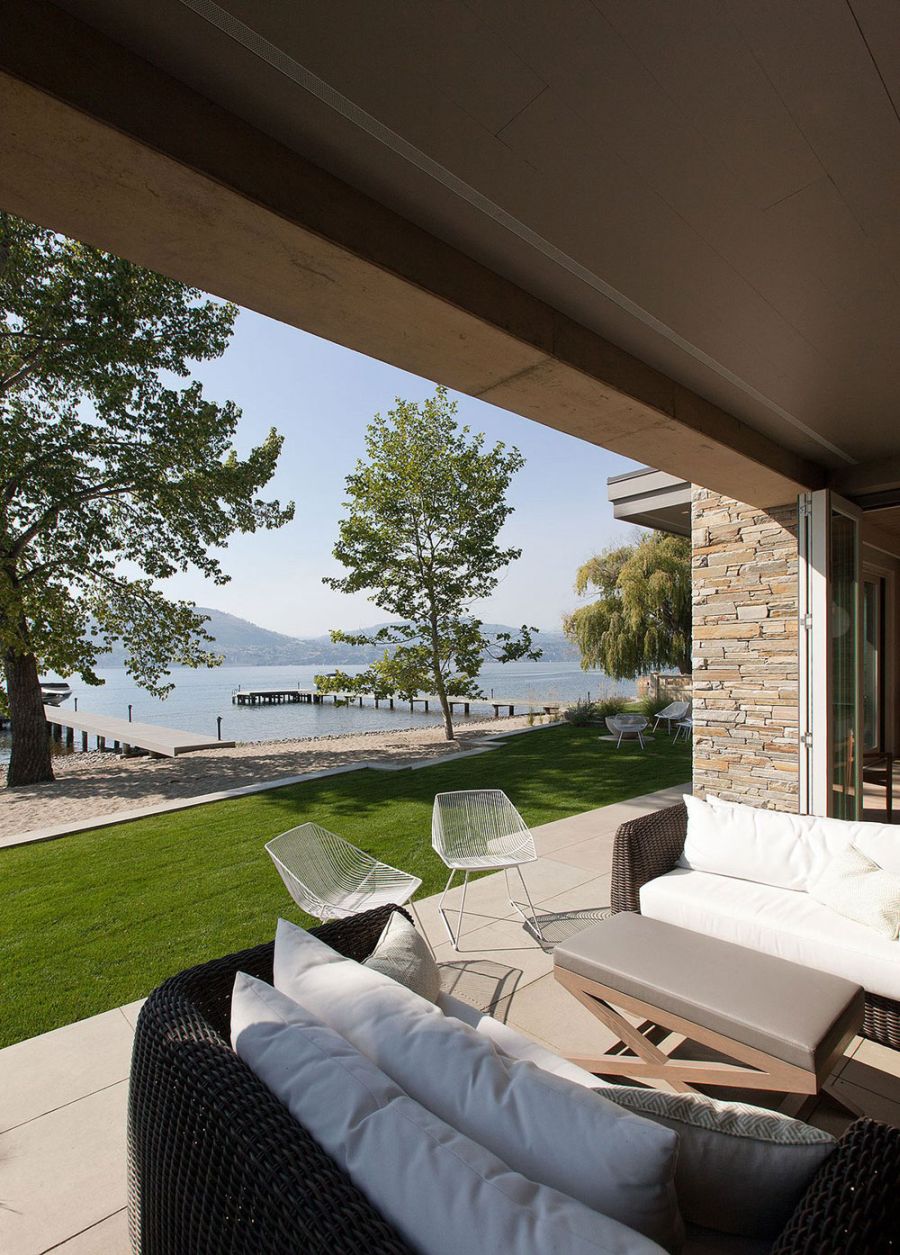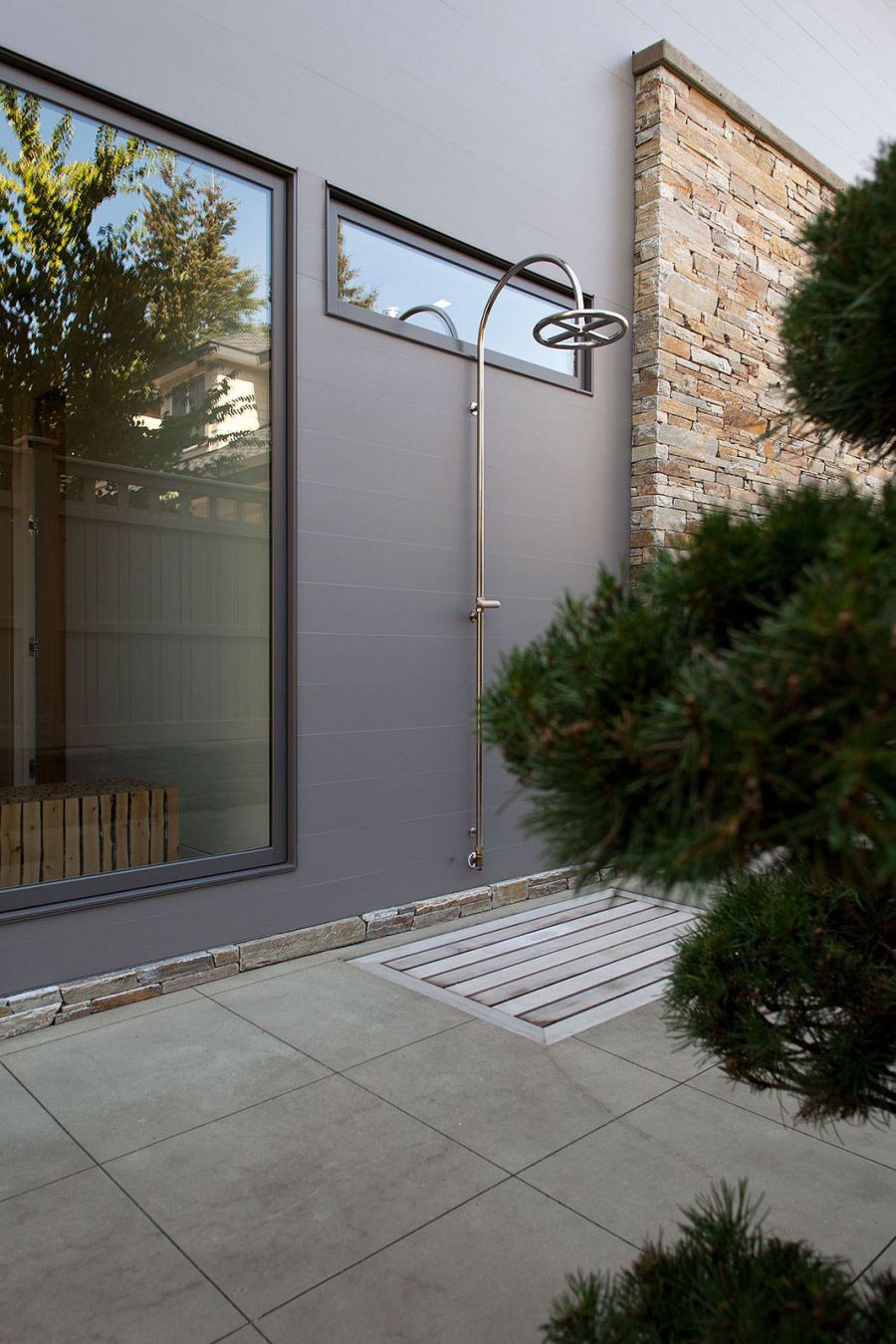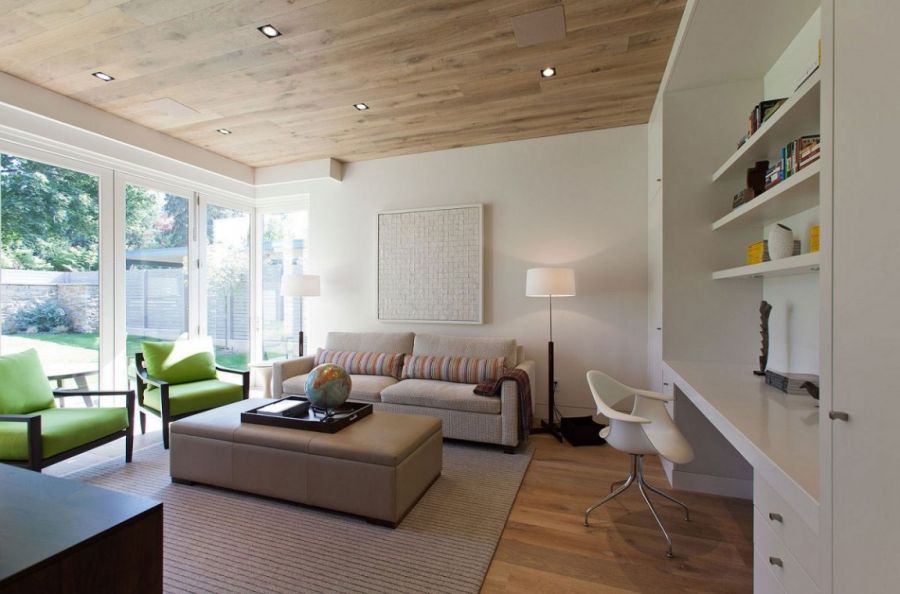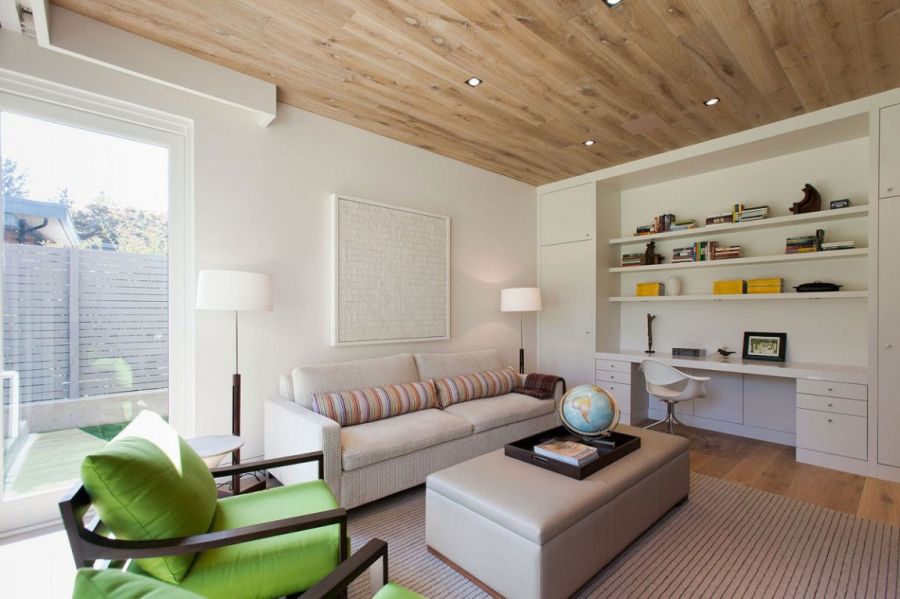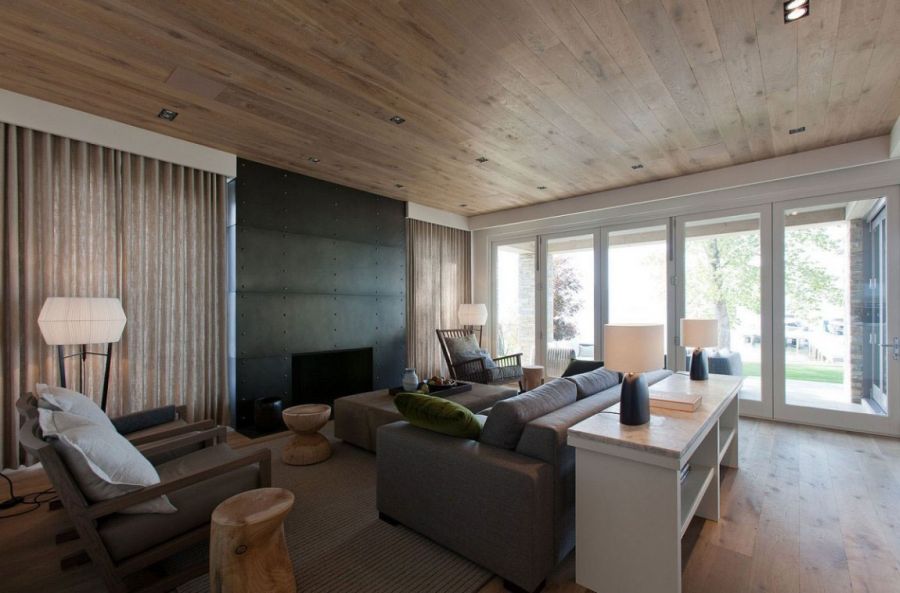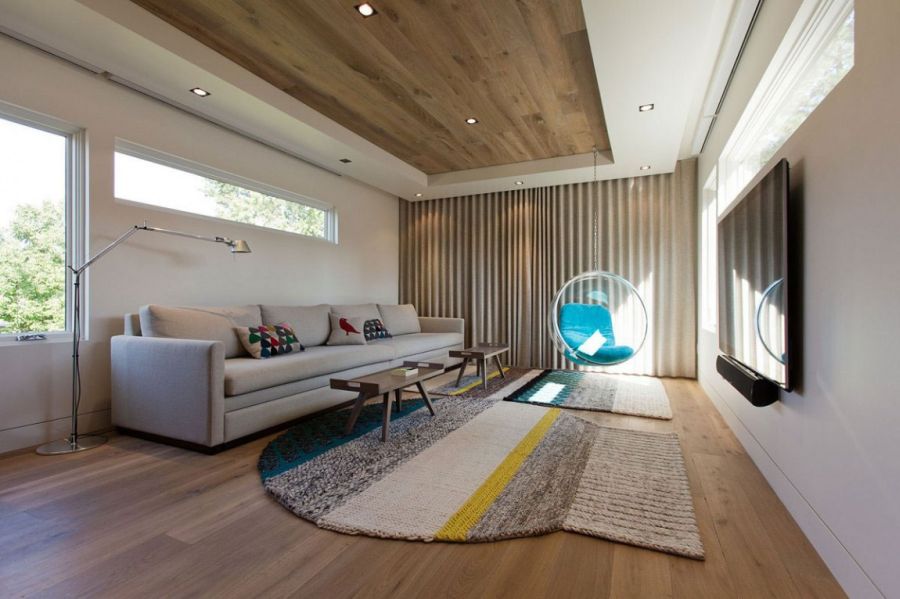 The family is extremely active, so there is nothing in the home that is precious or requires a lot of maintenance. The home is a center of their summers, and is on the lake, so it needs to welcome those who swim, run, cycle and kayak, as well as the stream of sandy feet that are the mark of summertime in Okanagan.