Cooler weather means you'll spend lots of cozy nights indoors. Forgo the harshness of overhead lighting for the soft flickering of a candle. While the warm glow of the flame is gorgeous enough on its own, a stylish candle holder will bring your decor from basic to beautiful in no time. Here are some candle holder DIYs for inspiration.
Are you a fan of rustic decor? Then this DIY by Jillian of Young Bird will be right up your alley. A cross section spotted at a craft store became an outdoorsy coffee table accent with the help of a drill bit and some tea light candles. Set this on a bare coffee table and you'll have a unique conversation starter for every get-together.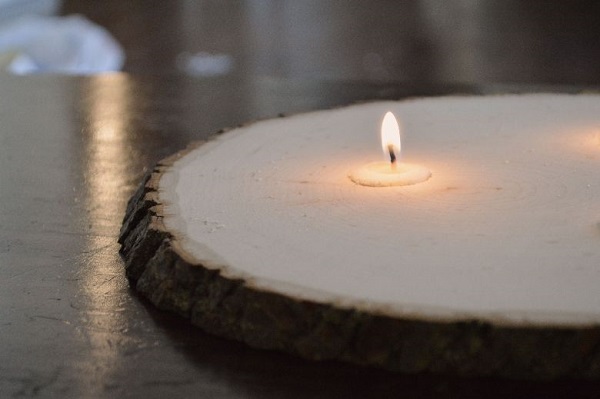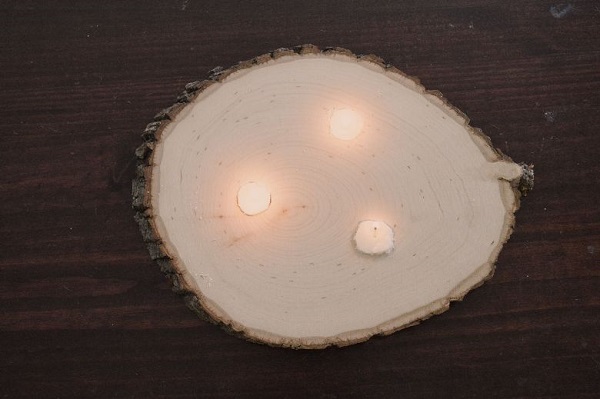 Paper cutouts get a chic makeover with this candle holder DIY by Jessica of How About Orange. This is a simple technique that can update a worn or plain glass, so jazz up some existing aromatic favorites or purchase some basic versions from the grocery store.
Kathleen of Twig and Thistle gave a classic autumn icon a glamorous transformation with a healthy dose of gold glitter. A Styrofoam version gives you the option to reuse year after year, and eliminates the mess of carving a real pumpkin. Metallic hues, particularly gold and copper, are the perfect compliment to the natural fall color scheme.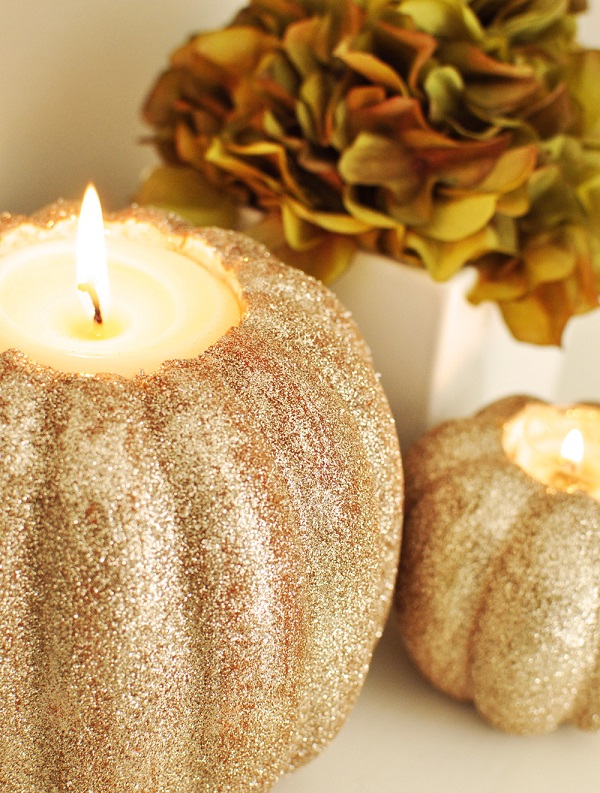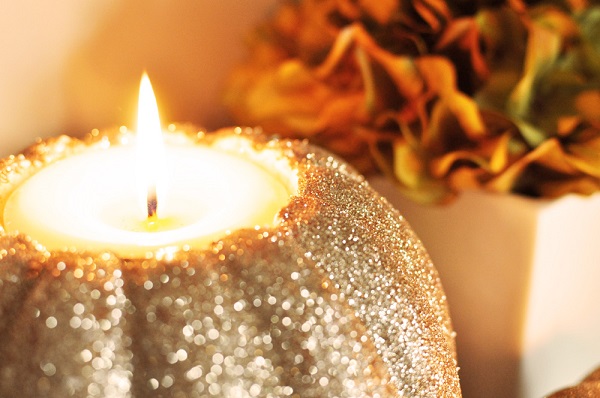 Feeling inspired by the outdoors? Shelterness took a note from Mother Nature with this pine cone lined candle holder. Jute or twine will maintain the rugged look, while the sleek glass container keeps everything polished. Vary the height of your pine cones for added visual interest.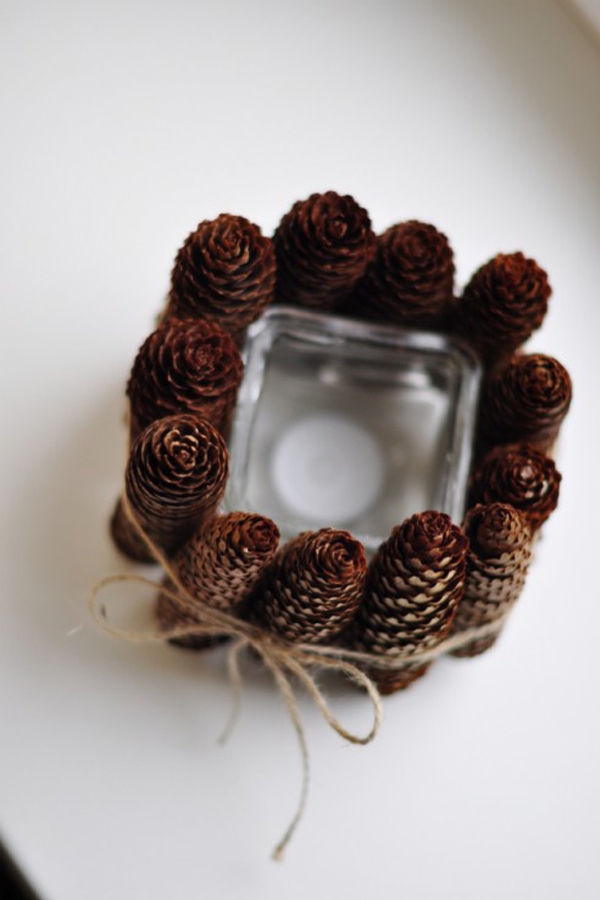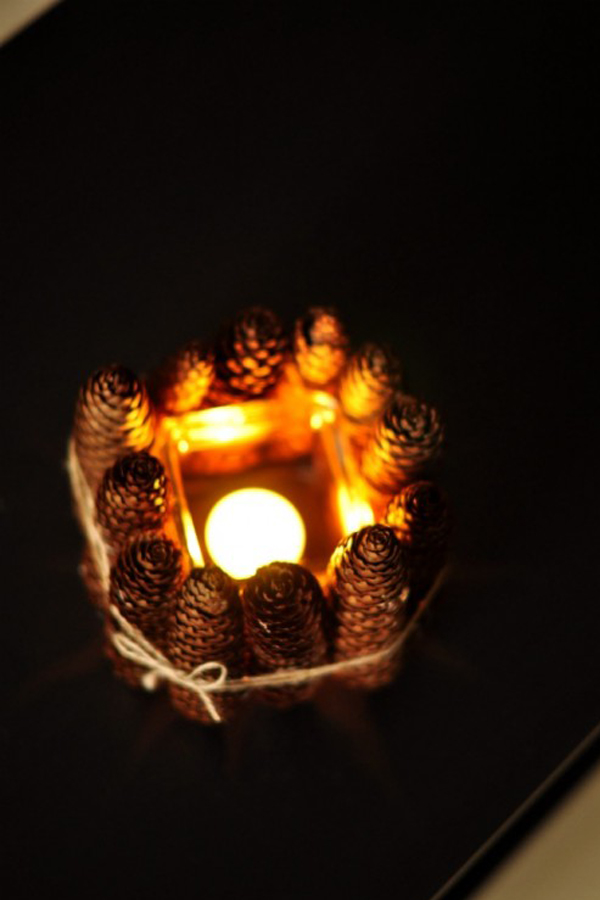 Liz of Say Yes to Hoboken makes a nod to industrial design with these cement candle holders. Lace imprints along the sides keep the DIY from looking too tough with sweet, intricate details. For added color impact, choose candles in a high contrast color to pop against the sandy gray.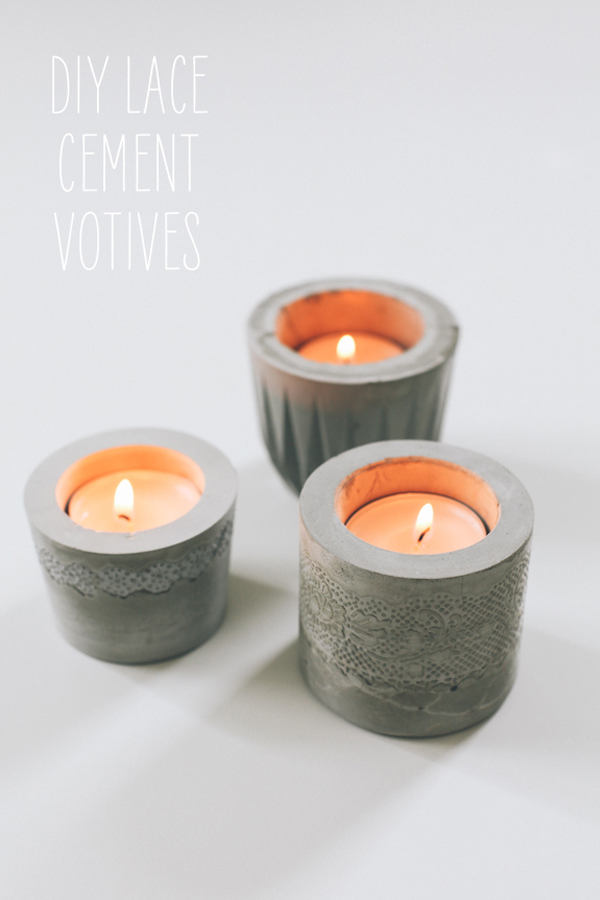 Featured on Apartment Therapy, this candle holder DIY became the centerpiece of a Thanksgiving dining table. This look is easy to achieve- simply use a drill bit to create holes for your candlesticks. Make sure your holes are a bit smaller than the actually candles so you have to twist them in. This will ensure a snug fit and eliminate any worry of wobbly flames.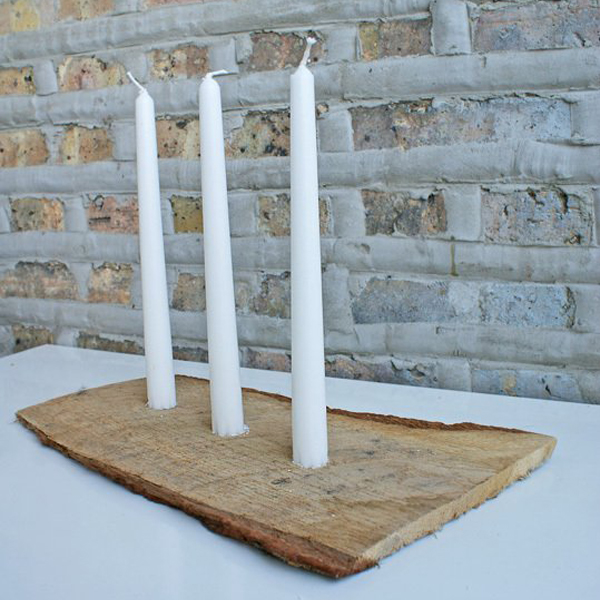 Laura, writer of Design for Mankind's Makekind column, created simple but stunning candle holders from whittling blocks. A painted scalloped edge design gives the project a clean dose of color without becoming too overwhelming. Vary the heights of your holders for an eclectic lighting display.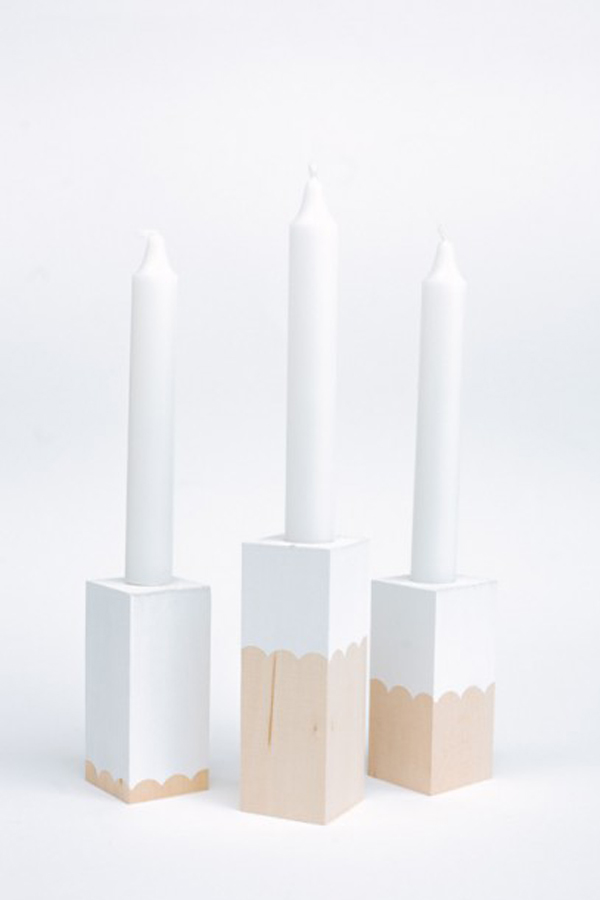 DIYs have never been so delicious! Kate of Mr. Kate created these delightful apple candle holders after spotting them at her friends' wedding reception held in a barn. The deep red hue is perfect for a rich fall color scheme. Scatter these in any room that needs a touch of autumn charm.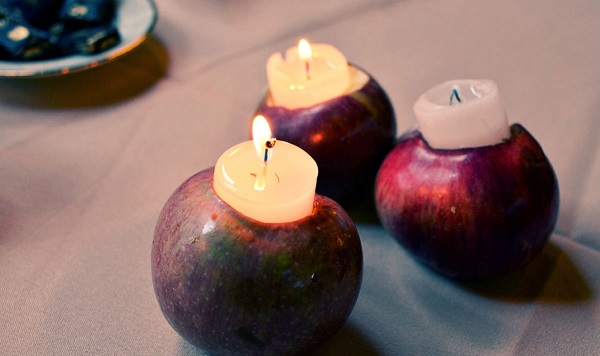 No need to stick with boring glass candle holders in your home! Spice up your decor with one of these fabulous DIYs, and enjoy the chic coziness that comes along with them. Have you ever made your own candle holder? Tell us about your project in a comment below.