Celebrating a crystal's creative versatility in the world of interior design and furniture, is a highly sophisticated job. But Swarovski knows how to do it in style. The SWAROVSKI ELEMENTS premium brand has been designers' choice since the founding of the company in 1895.
For this year's Vienna Design Week event, in the heart of the city, at their flagship store on Kärntner Strasse, the company showcased two beautiful armchairs by designer duo Jonathan Levien and Nipa Doshi in a highly charming industrial setup. And we were there to actually take a look …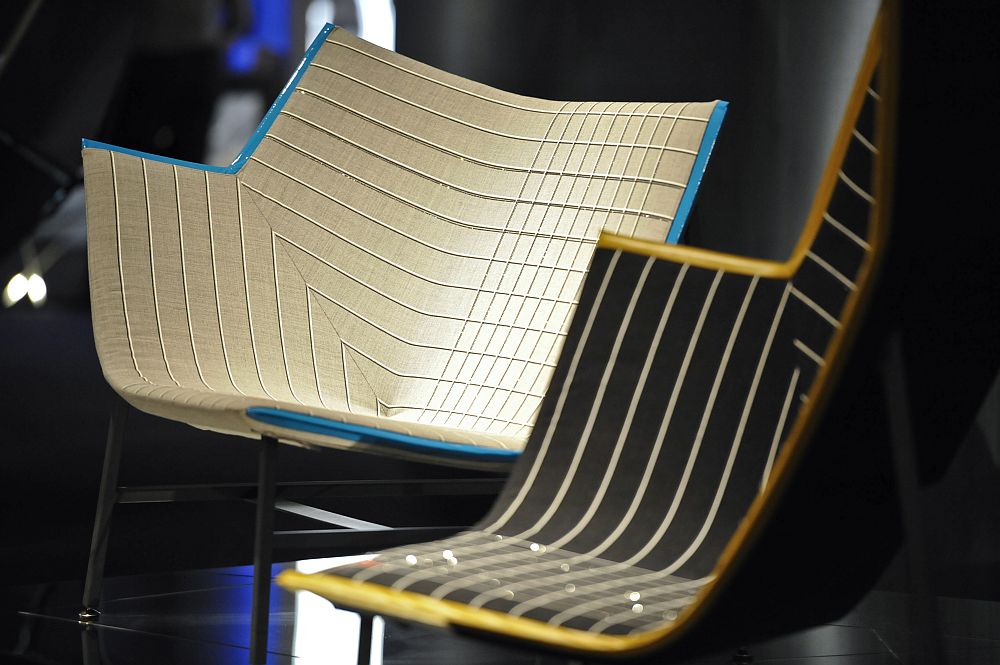 Born out of passion for textiles and high-precision craftsmanship — similar with crystal cutting — the London-based duo have taken their design to a whole new level and dimension. Instead of focusing on a massive statement by overwhelming the piece with crystals, they created a cultivated product that imparts refined glamour.
The Paper Planes armchair successfully mixes tradition and modernity, while delivering a relaxing, chic experience
The Paper Planes armchair is subtle, yet celebratory. Doshi Levien designed it with a highly geometric checked Jacquard fabric and have crystals to stylishly form one of the lines, making for an amazing contrast with the bespoke wool fabric being light absorbent, while the Swarovski crystals, reflective.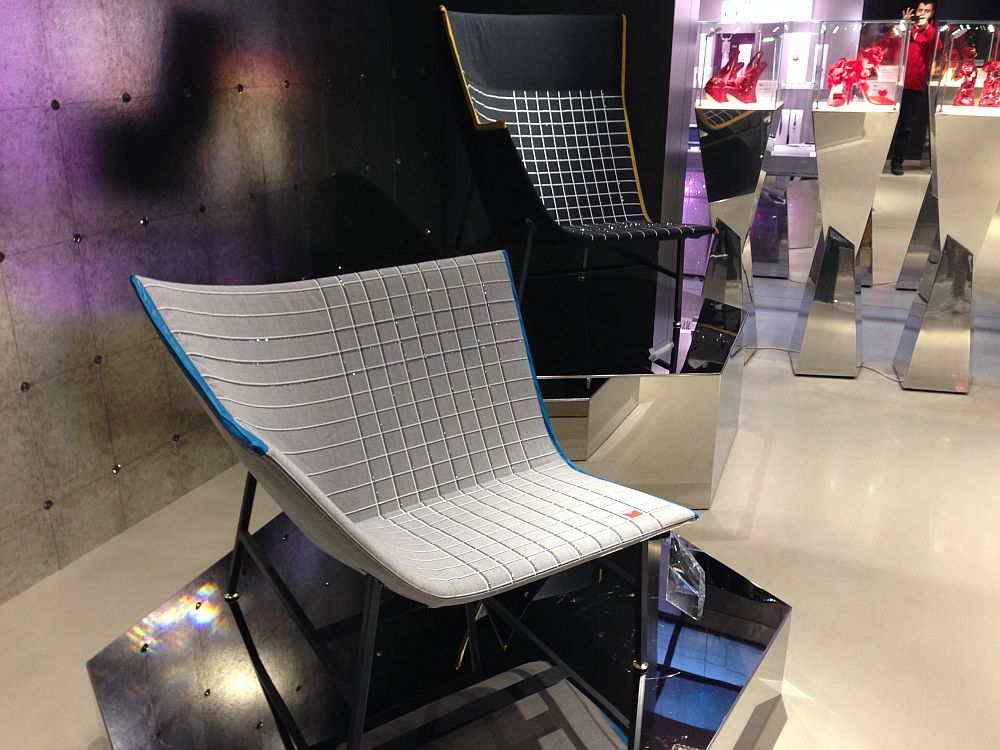 For this project, Doshie Levien went back to MOROSO, the famous Italian manufacturer established by Agostino Moroso in 1952 in Italy, who they worked with in the past to create products similar to art, like the Charpoy (daybeds), My Beautiful Backside and Principessa.
Kudos to Doshi Levien for the bold design, to MOROSO for recognizing talent when they see it and for Swarovski for allowing us to check out their showroom and knowing more about these products.