We love the contemporary chic style that borrows heavily from urban semi-minimalism. Conceptualized by Alexander Zenzura with a posh German design in mind, the result is a dream space for those who love modern design.
With clean and well defined lines combined effortlessly with plush textures, Zenzura created a home that truly brings together ergonomics and aesthetic in a dazzling manner. Welcoming its guests with an open floor living plan, lovely natural sunlight and gorgeous pendant light fixtures, we can easily say this is the apartment you've always dreamed of.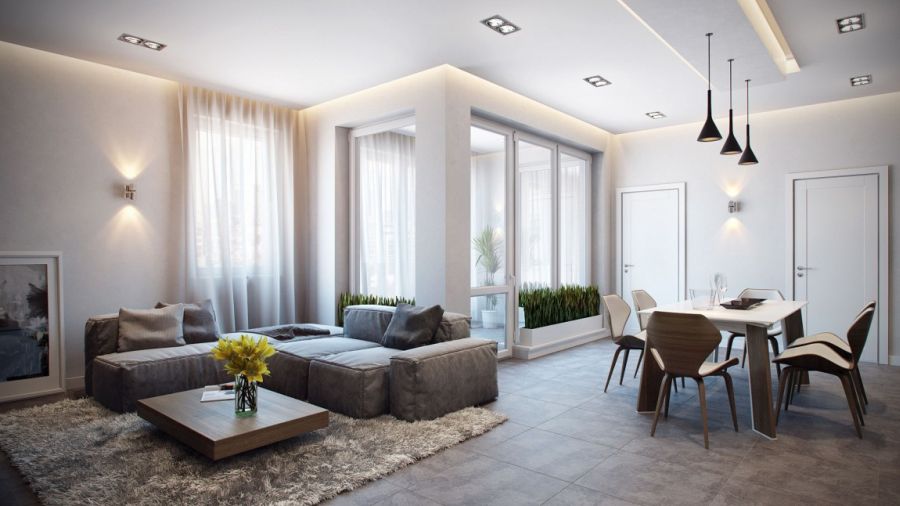 The livingroom sports a lovely grey sectional sofa that offers ample seating space. Right behind it is some indoor natural green and a balcony enclosed in glass, adding some much needed freshness and color to the apartment in an elegant manner. An ergonomic kitchen in white with marble countertops complements the stunning dining area perfectly. Using cool neutral shades and muted tones, the apartment creates a soothing and refined environment that exudes luxury at every turn.
The chairs in the dining area look especially captivating as their dramatic design turns them into artistic additions! A sleek, white dining table and smart cabinets further accentuate the visual appeal of the sophisticated residence.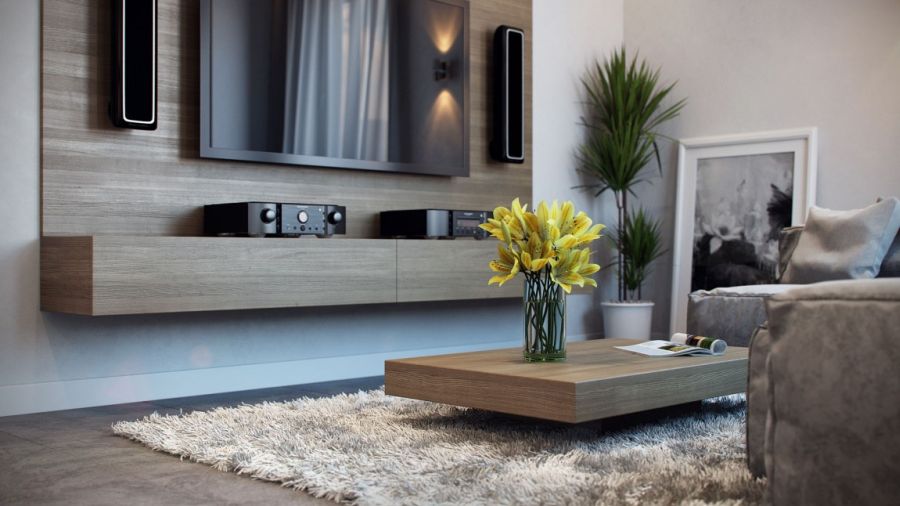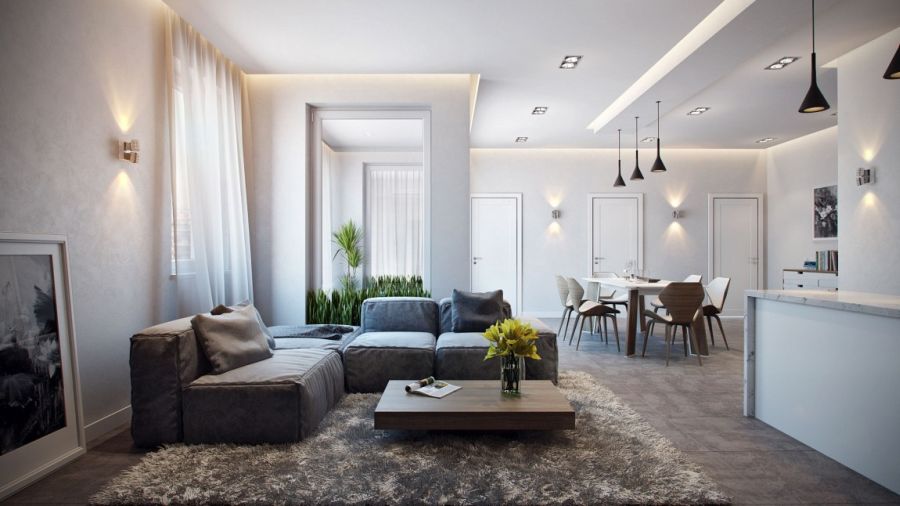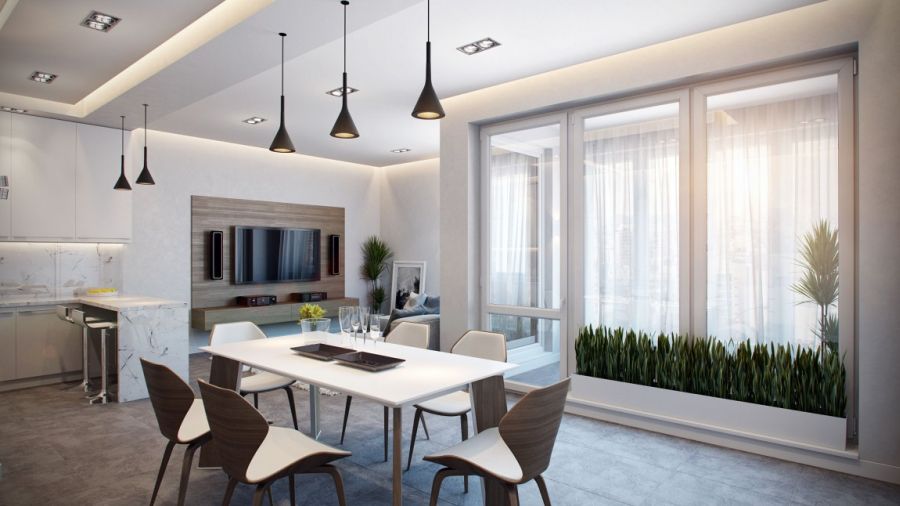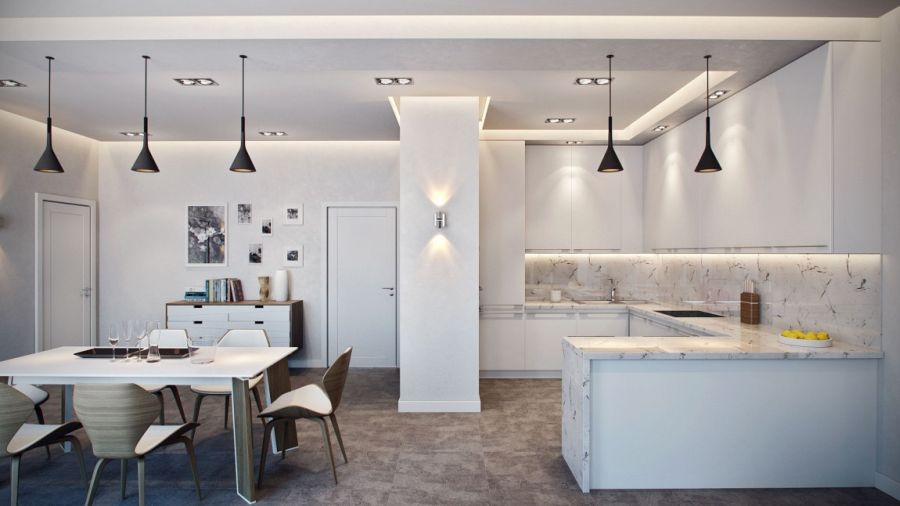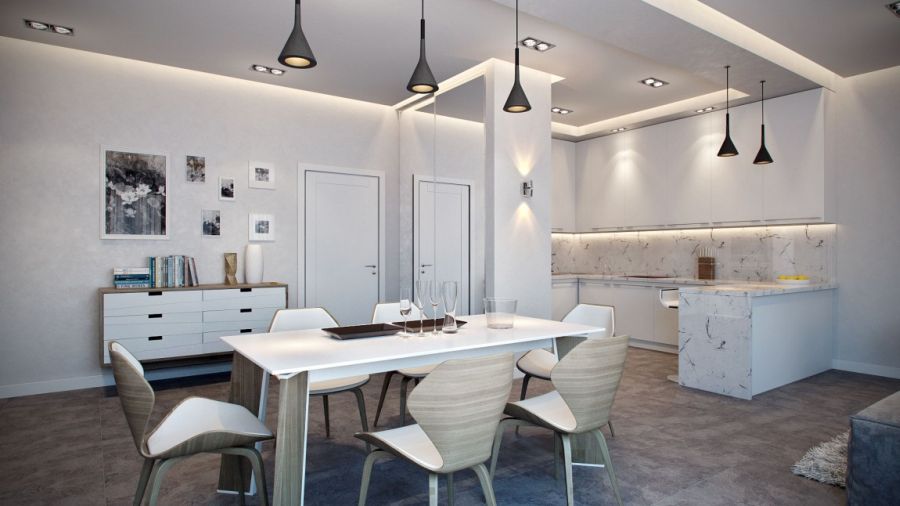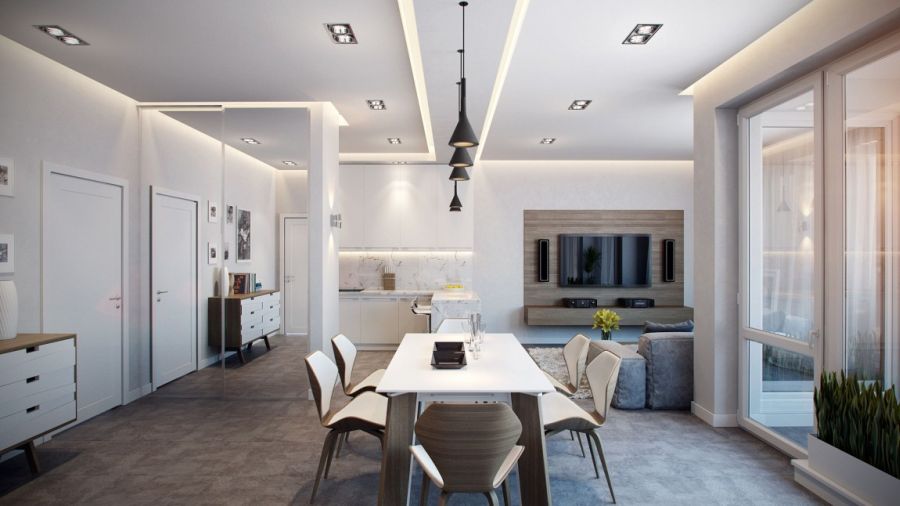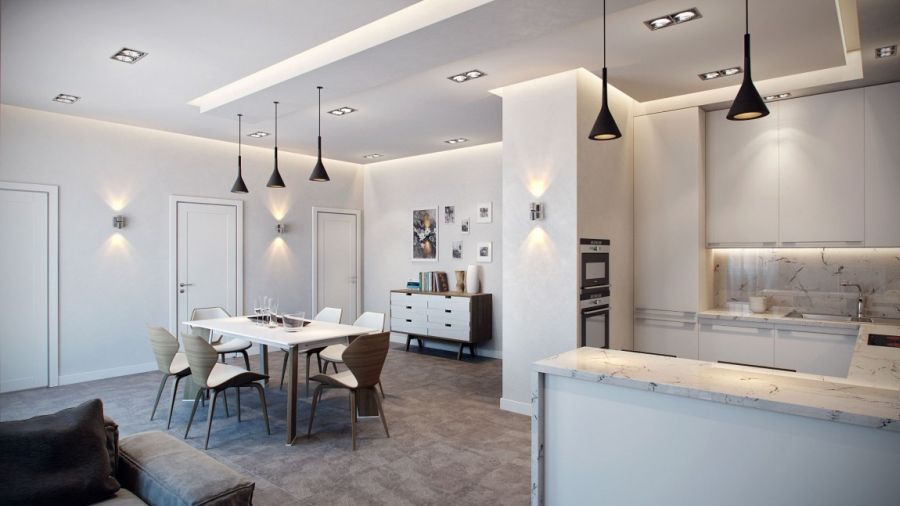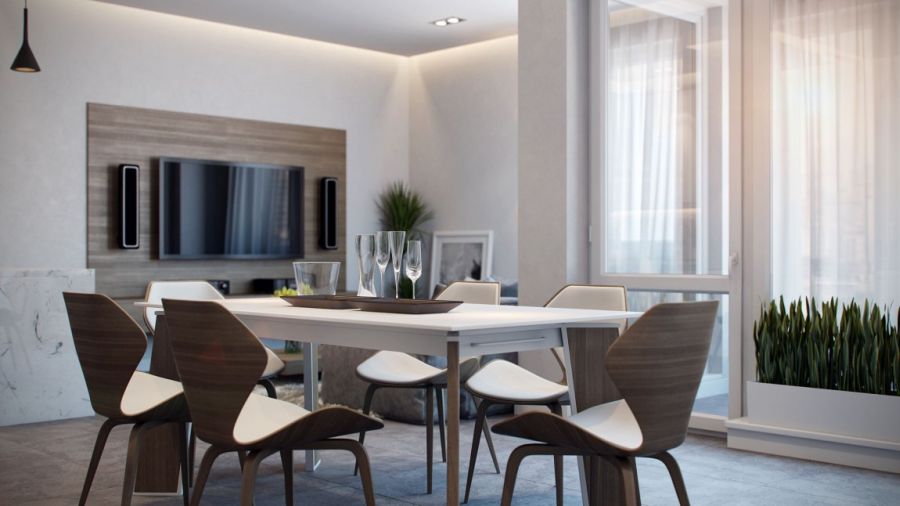 A lavish bedroom with unique design carries forward the style and the color scheme of the apartment while a dazzling chandelier and matching bedside table lamps bring the glam factor. The bedroom is kept as minimal as possible with grey and white dominating the scope. Bright colors make a grand entry in the kids' bedroom that is an absolute treat. Bubbly yellows and cool blues combine with the neutral accents to give the room plenty of character.
Fun meets functionality here as a swing and ladder flank the room on one side, while a smart workstation sits on the other! The Arne Jacobsen Egg Chair-inspired seating also captures your attention almost instantly. Rounding off this remarkable rendition is a bathroom that also has concealed space for doing laundry.