Renovations and restoration projects are not always about ushering in a sleek and urbane look. Located in the heart of Tel Aviv, this fabulous apartment was a dingy, dark space when Tali Medellin Architecture stepped in to breathe a new lease of life into it. The owners of the home are a young family with a couple of kids and their love for the 70s is reflected in this chic apartment.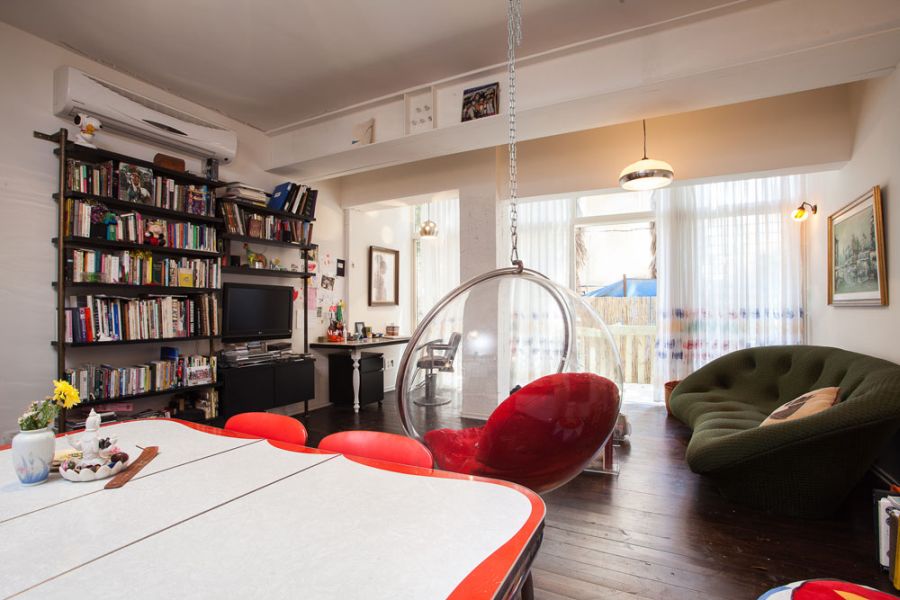 The entire living area was expanded from the original 76 square meters to 88 square meters by removing a few walls and incorporating the balcony into the interior. Sporting a colorful and hip retro look, it tries to take us back to the golden era of rock and roll! The most noticeable aspect of the home is the lovely Bubble Chair by Eero Aarnio with red cushions that add a vibrant hue to the living area.
An adjacent dining area also sports chairs with similar red accents even as the kitchen showcases bright and beautiful tiles that were a common place in the 70s. Nestled in a cozy little corner, the smart kitchen drives home the retro theme with its distinct colors and black and white shelves.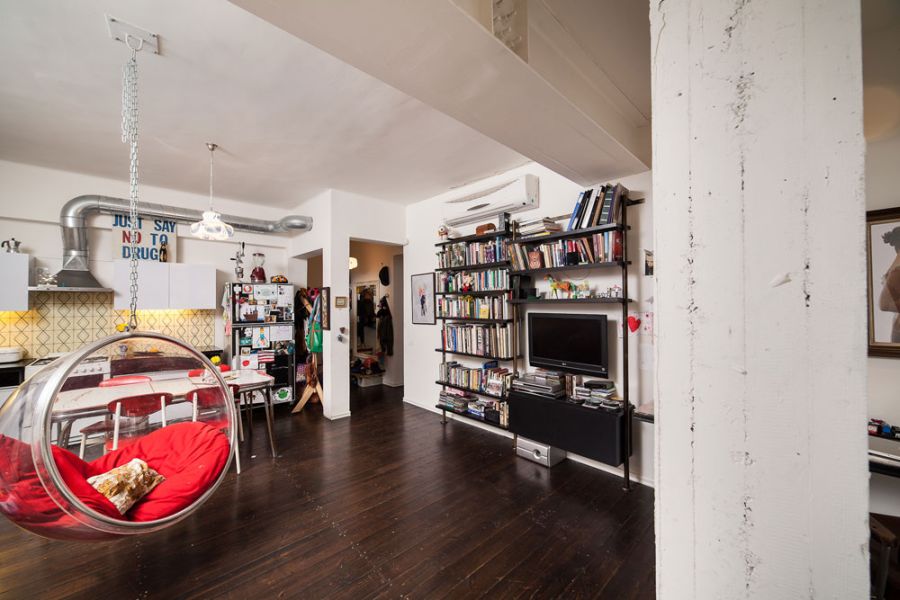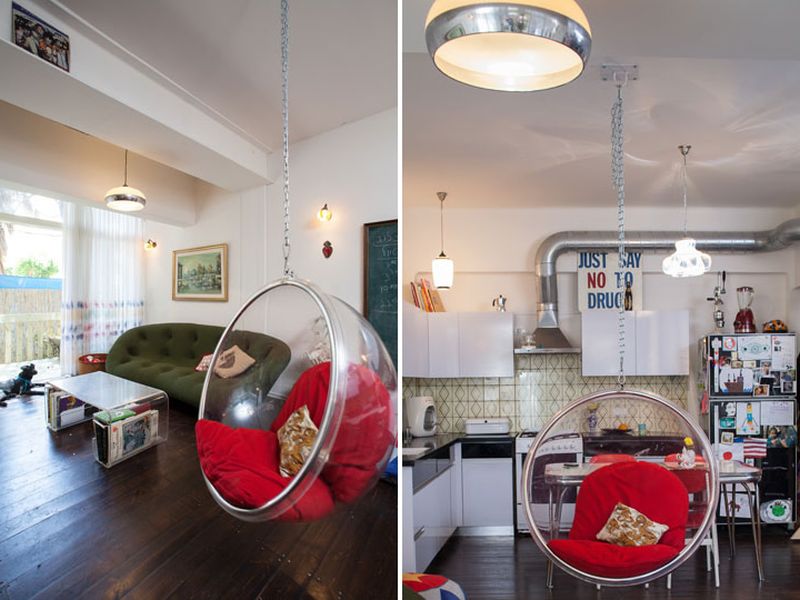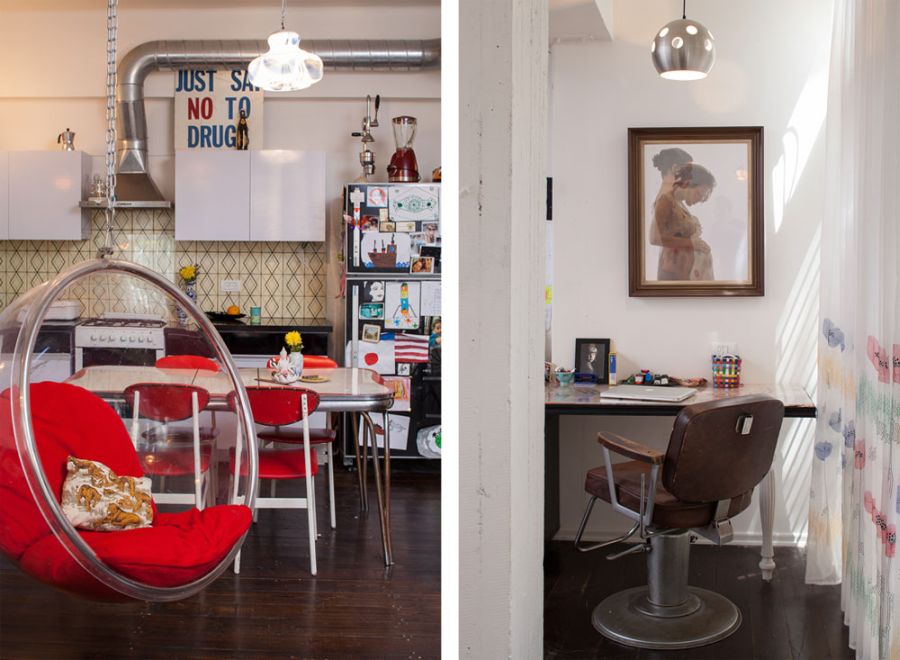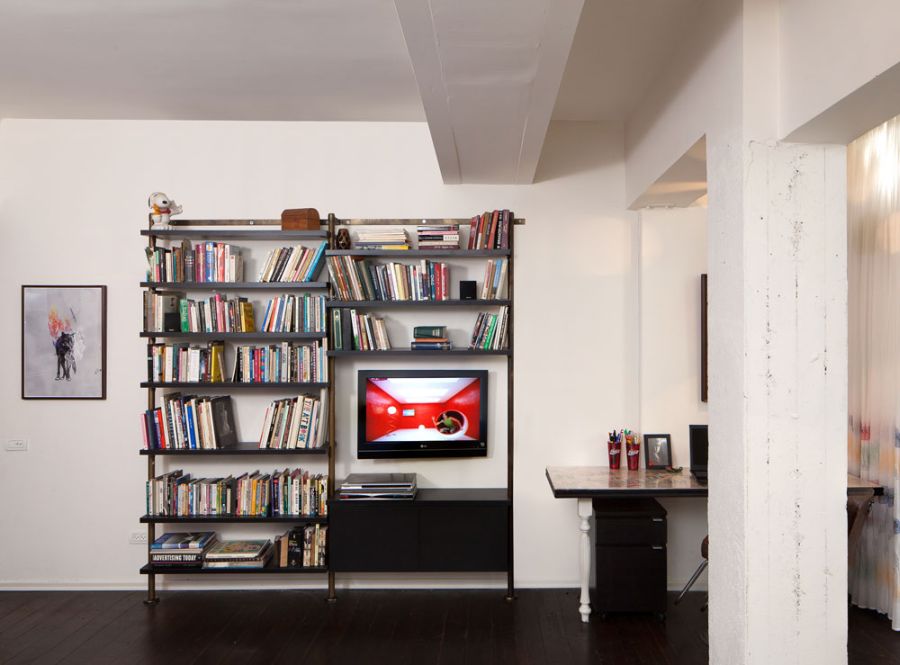 A compact master bedroom and a large room for the kids are clad in cool neutral tones that break away from the bright theme of the living room. Bold wallpaper in green and vibrant flooring continue the retro style in the modern bathroom. Green, yellow and red hues are sprayed throughout the apartment even as large windows and sliding glass doors bring in ample natural light as well as fresh air as needed. Ushering in the seventies with unbridled charm, it surely is a one-of-a-kind apartment in Tel Aviv!