Nestled in a quiet little corner of Halmstad, Sweden and surrounded by plenty of greenery, Villa Skipas is a wonderful escape from the urban jungle that usually surrounds us. The fabulous home designed by Tengbom creates a seamless connectivity between the lush canopy outside and the modern interior using an array of sliding glass doors and windows. With an expansive terrace that allows you to take in the picturesque setting, life at Villa Skipas is as all about the serene outdoors!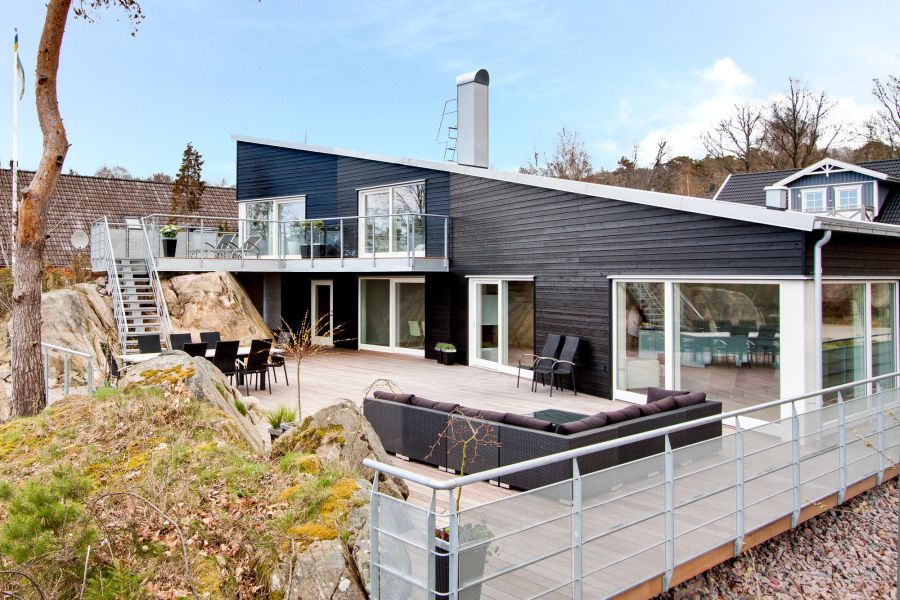 The striking black façade of the lavish villa welcomes you gleefully even as well-placed white accents and a pristine white entry door offer instant visual contrast. Providing adequate privacy, the street-side elevation of the home does not employ glass in the same extensive manner as the side that opens up to the terrace and the cliff-top views.
An open floor plan takes over inside with the living area, kitchen and the dining space, all visually connected with one another. A high ceiling gives the home an airy and fresh appeal.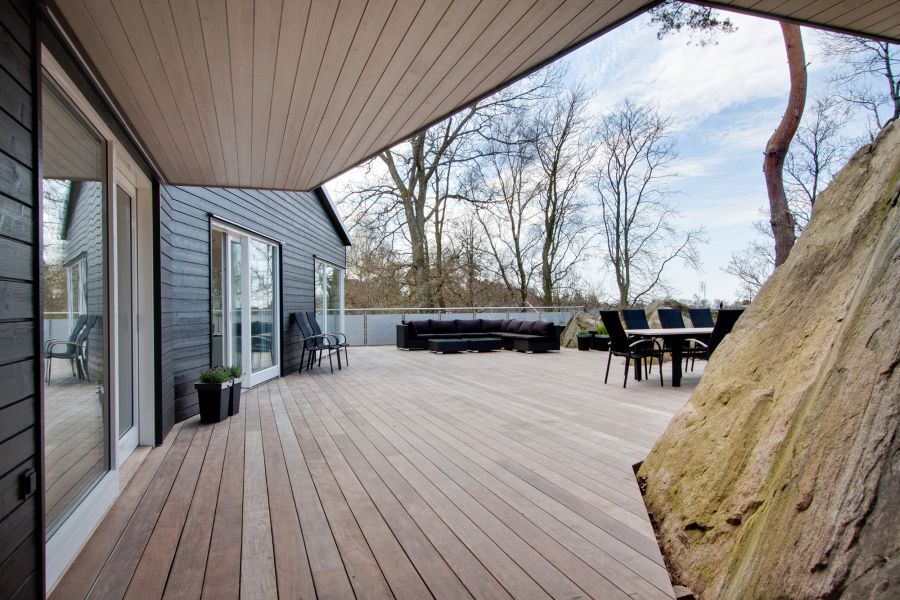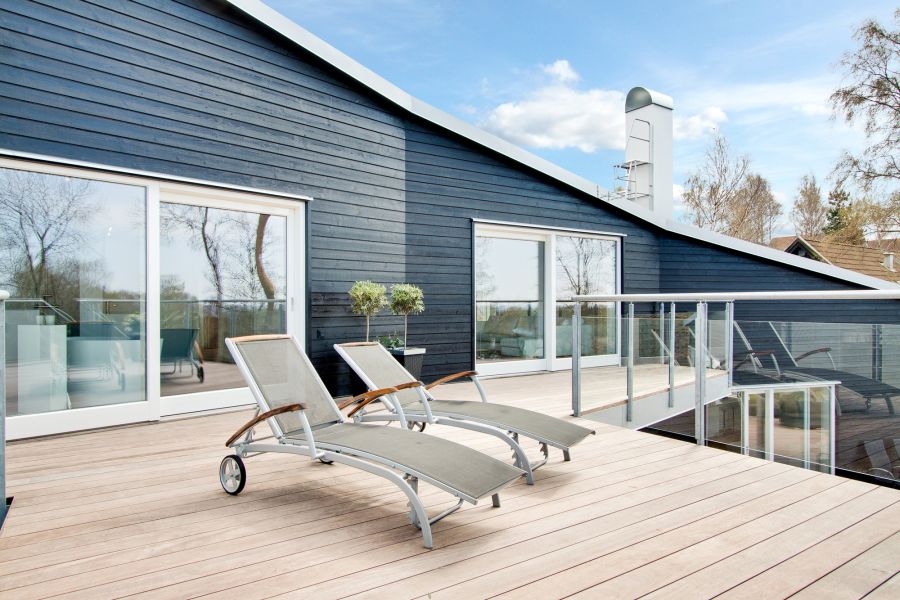 The unique layout is truly striking when one looks back over the entrance area from the hall. The ceiling height – a massive 4.80 m – creates fantastic space and leads the eye all the way through the living room and out to the exciting cliff-top areas that so naturally surround the generous wooden terrace.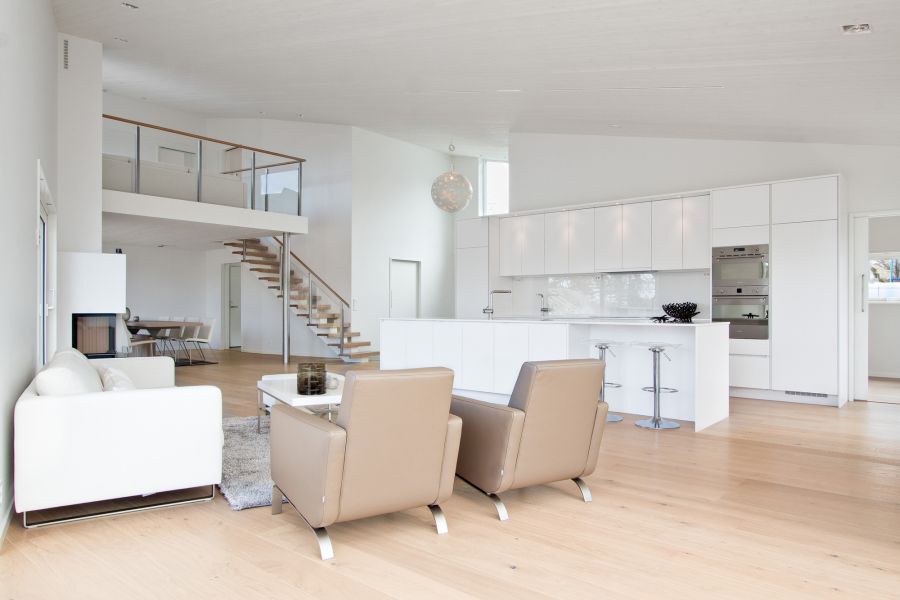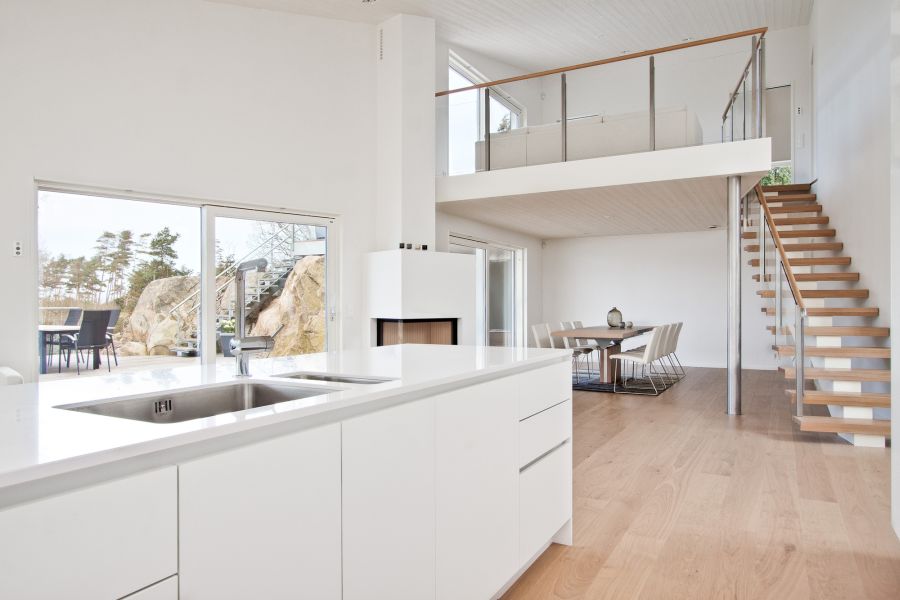 The terrace is the real star of the show as it seems like a natural extension of the indoor living space. Sporting plush seating options, one can spend many beautiful evenings and star-studded nights cozying up on the wooden terrace. Equipped with an outdoor dining area, it also makes for a lovely party venue. With a staircase connecting it to the private quarters on the top floor, the house combines modern luxury with an outdoor lifestyle effortlessly.