When wrought iron is mentioned, images of sparks flying come to mind as a sweaty blacksmith pounds his hammer on a red-hot piece of iron, violently coaxing the metal into a work of art. Imagine taking that heat into the bedroom with some beautiful wrought iron furniture.
We have searched for the best wrought iron to include in your boudoir. Let us know what your favorites are in the comment section below.
Traditional Wrought Iron Beds
Just about everyone likes the general style of a traditional wrought iron bed. It is just your personal taste to be able to choose from ornate scrollwork to straight, clean lines that will make it yours. You can even bend your imagination and put a traditional sleigh bed into your home.
Bontempi Casa offers many traditional wrought iron beds. Their designs feature flowing curves and swirls. Imagine some of these in your bedroom.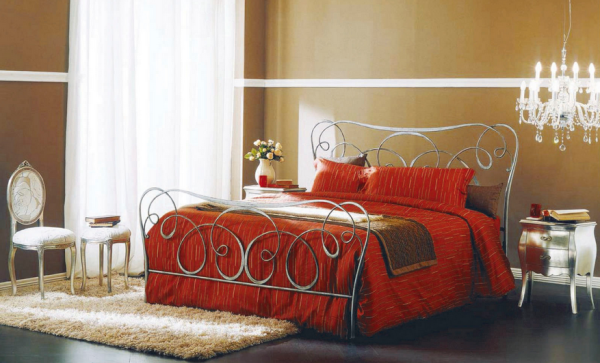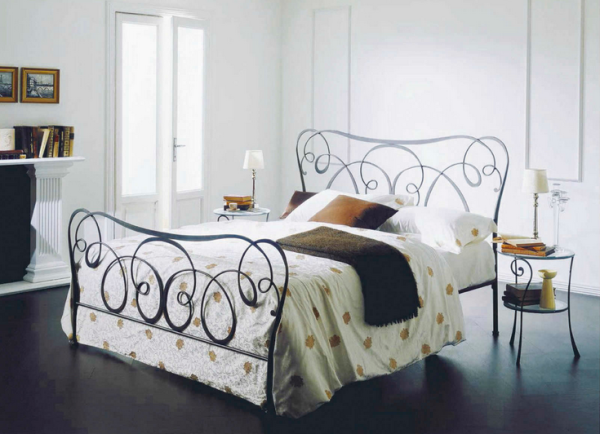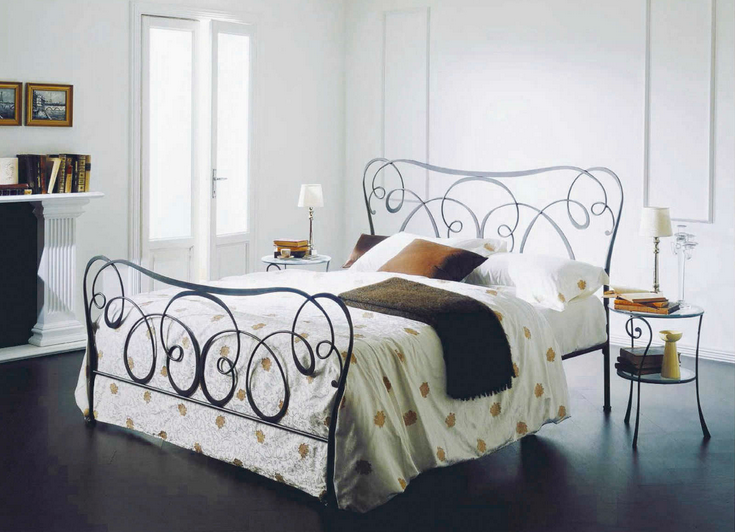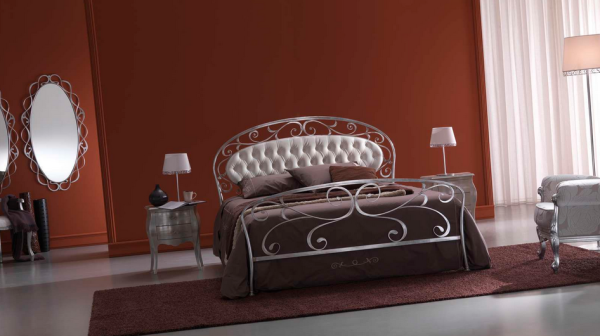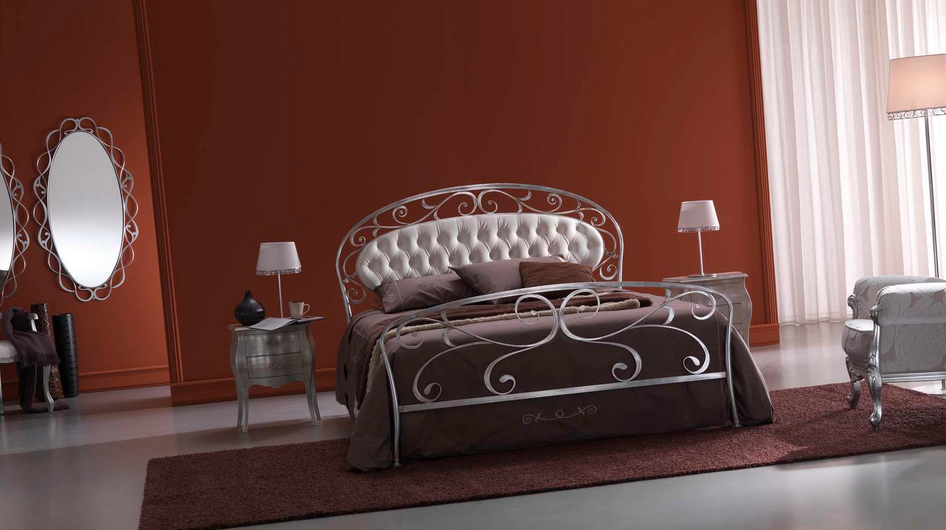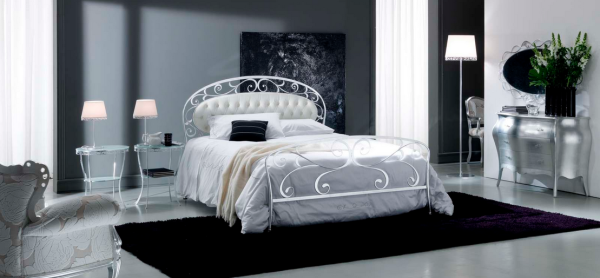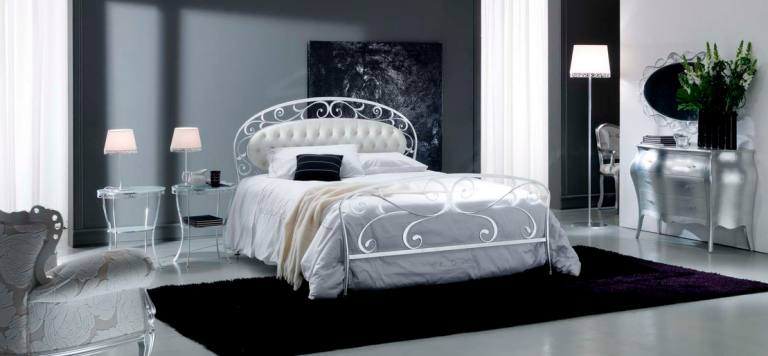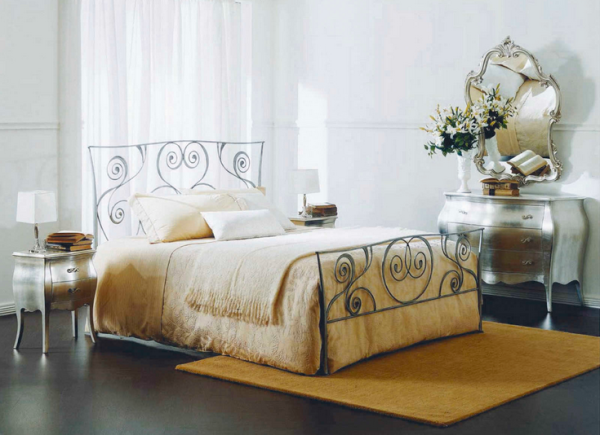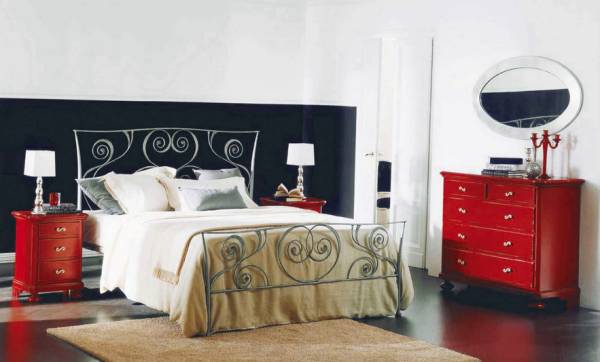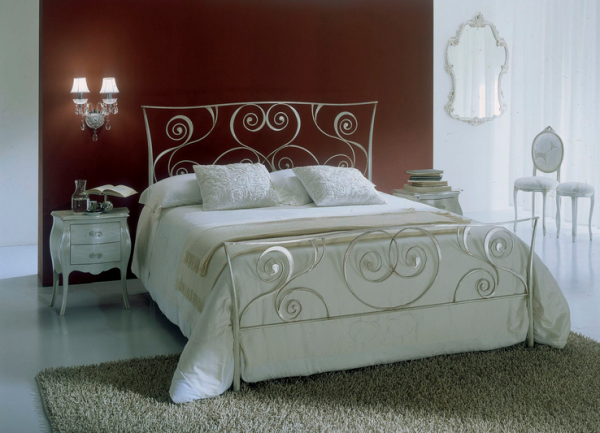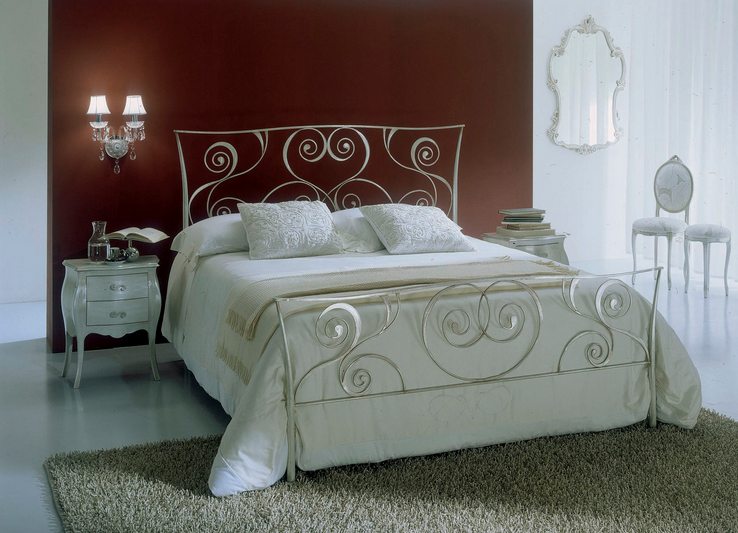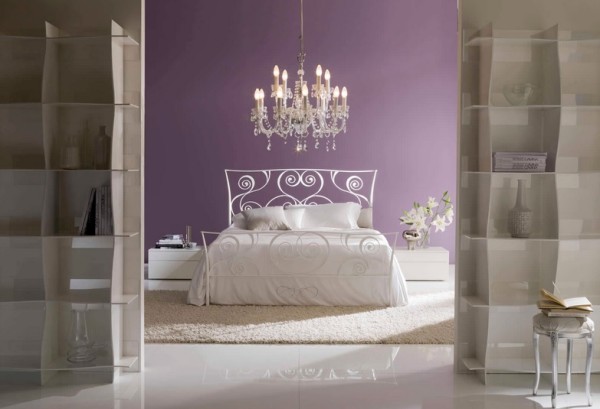 The Stella and Dora designs are just two of Bontempi Casa's wrought Iron beds that offer a break from the curves with some straight lines.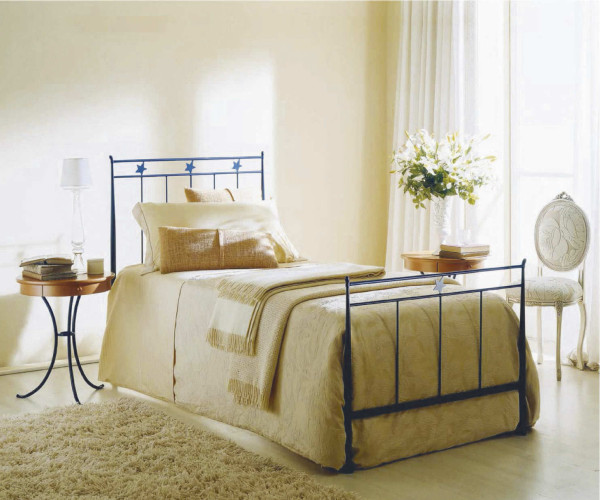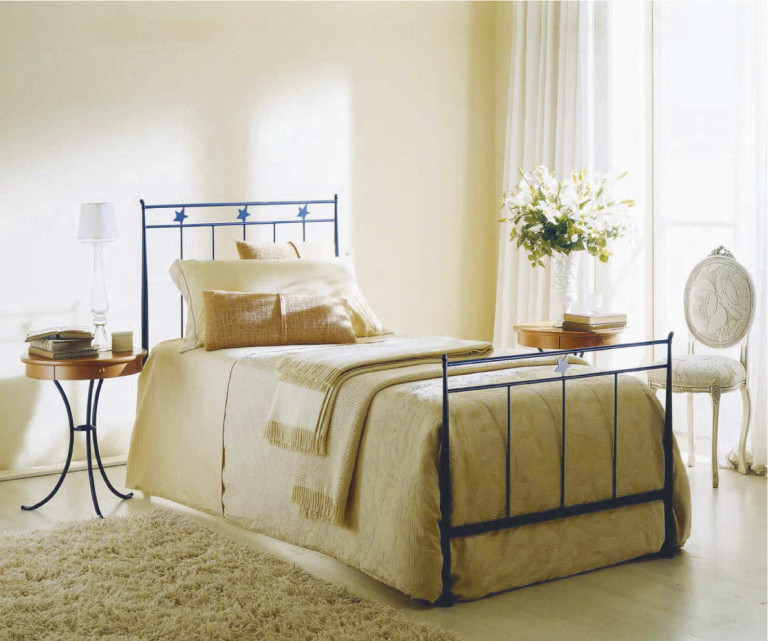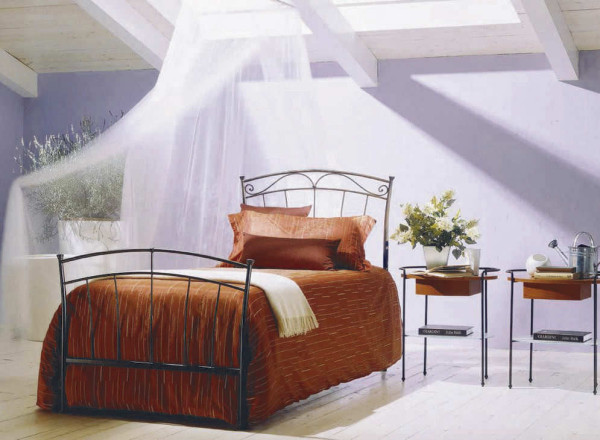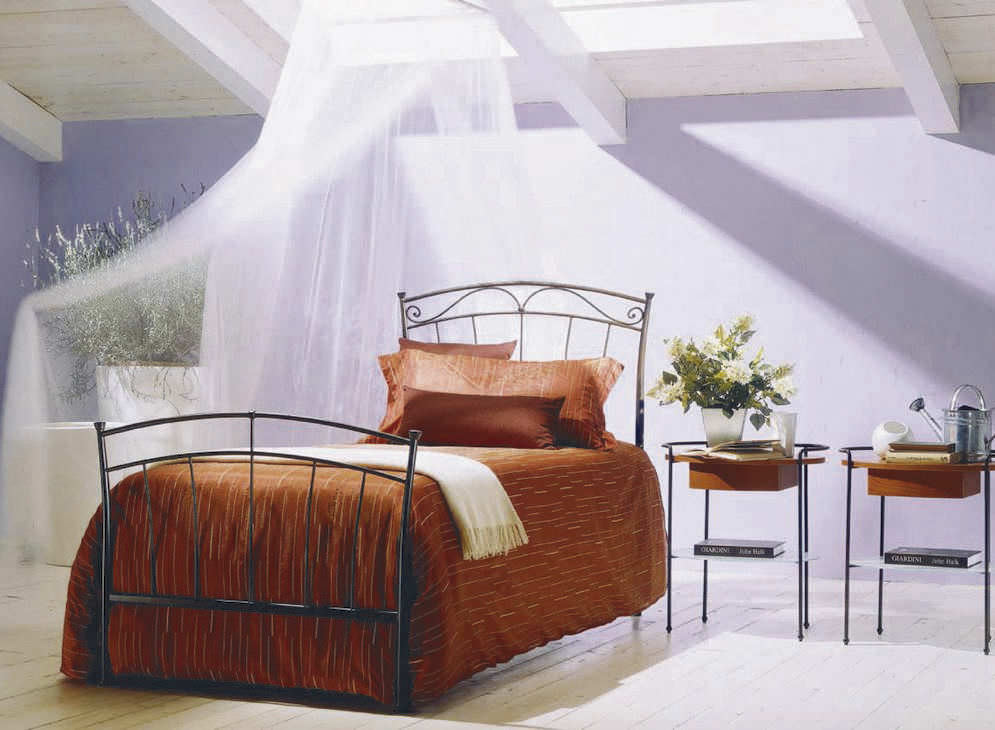 The Sims 3 CC Gallery has a beautiful wrought Iron bed. They offer it in both black and white.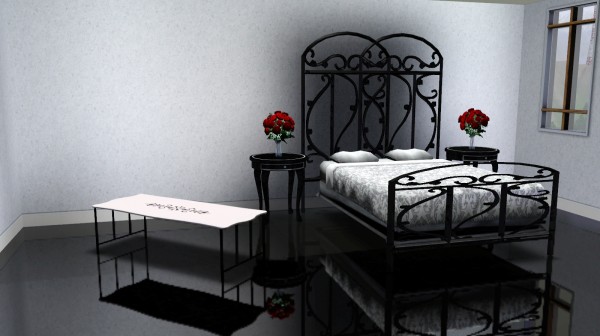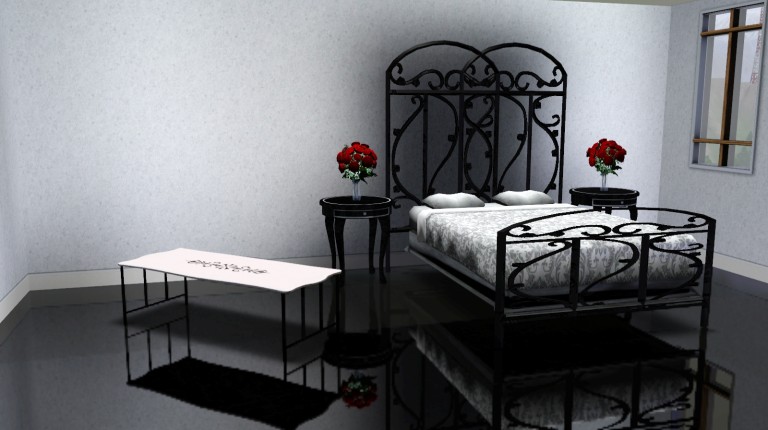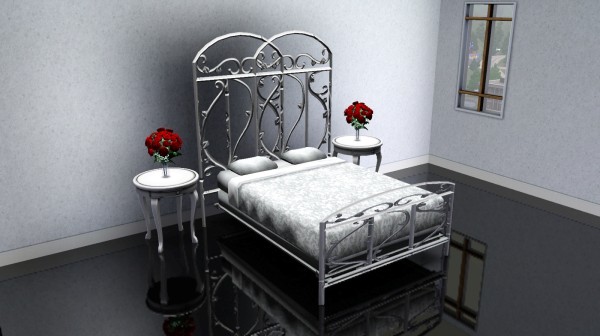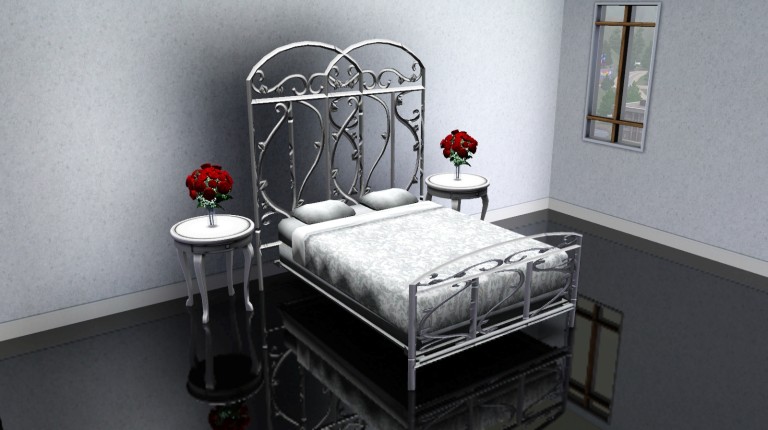 Enjoy the look of the olden days with an Antique Style Wrought Iron Bed from Metalcraft of Pensacola. Pay attention to the decorative ironwork. You can just about hear Jingle Bells when you relax on their Sleigh Bed.
While this bed from Made In China is available in a number of finishes, this bronze treatment with the chocolate bedspread looks divine. You will have to supply your own dog.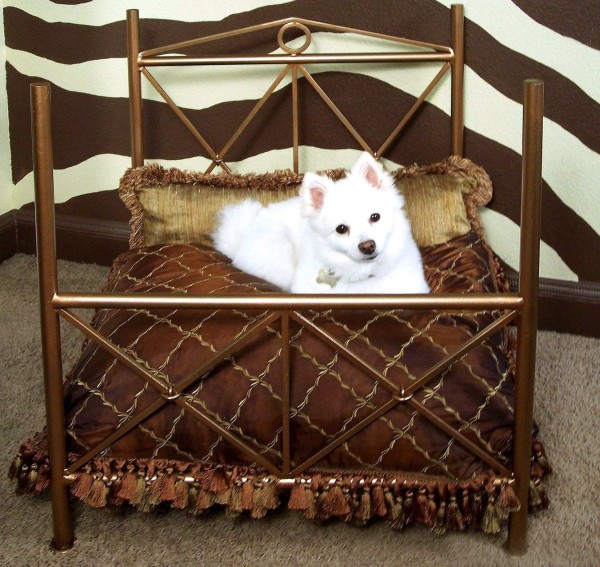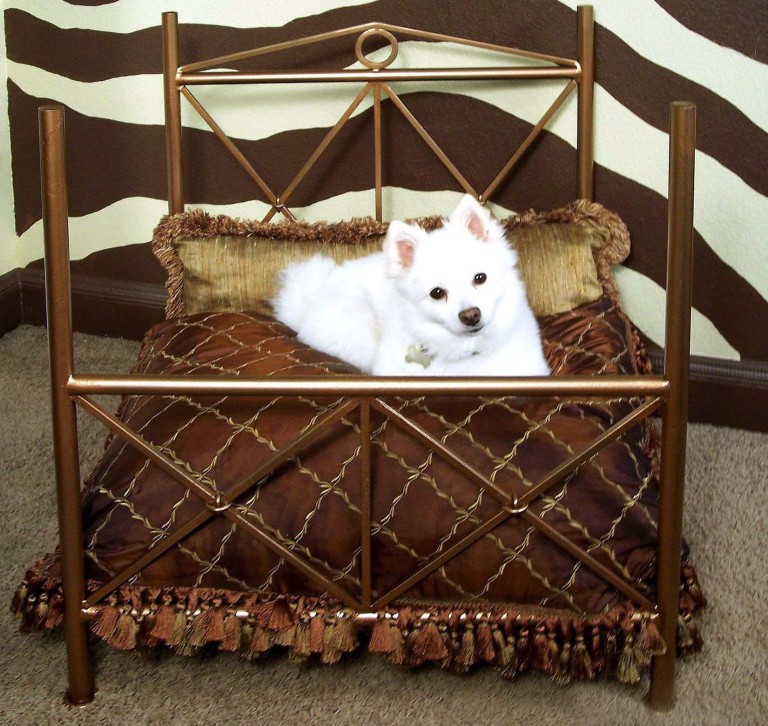 How would you like a wrought iron bed with a tufted headboard? The Infabbrica Ethos wrought iron bed will add a touch of softness.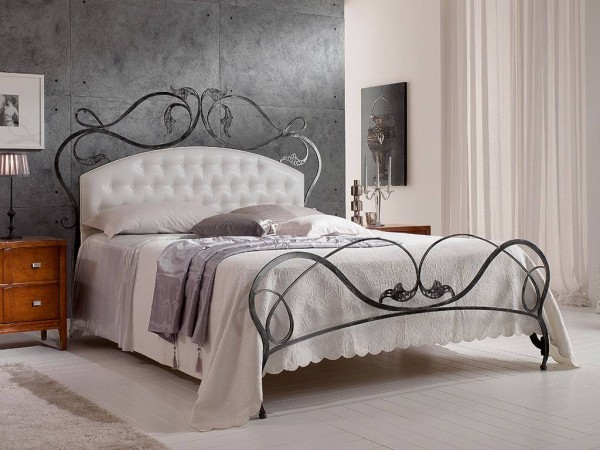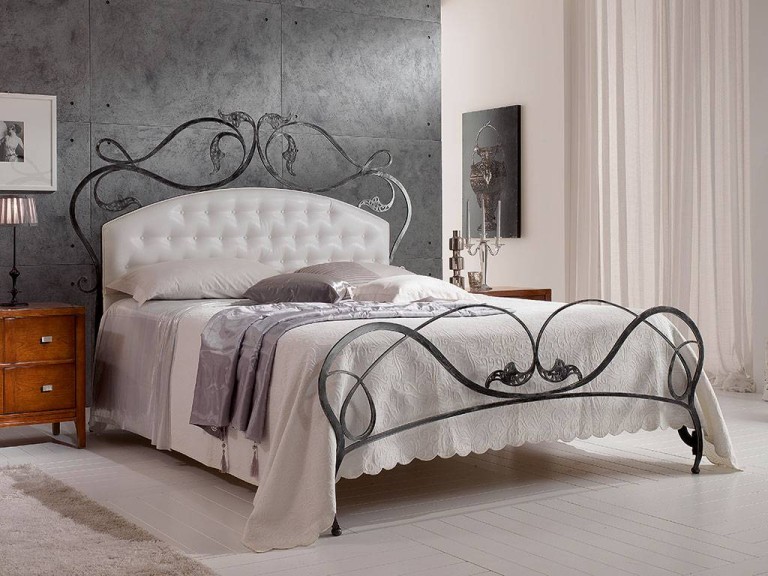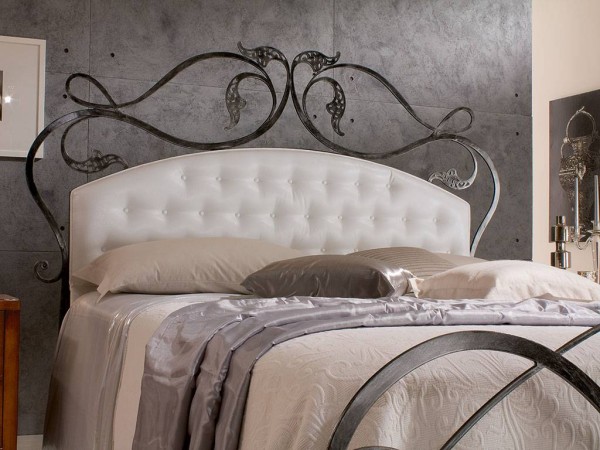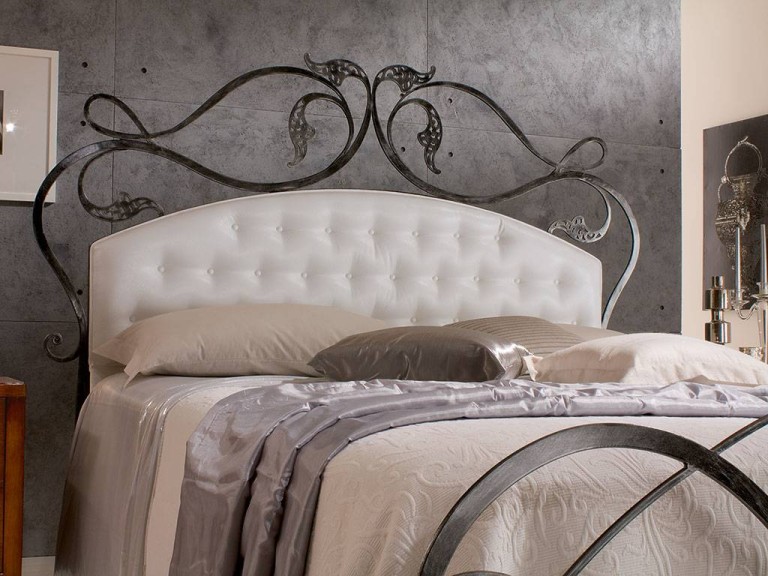 The Back to Bed baroque wrought iron bed definitely takes you back into a long-ago age. Can you hear a harpsichord providing some romantic background music?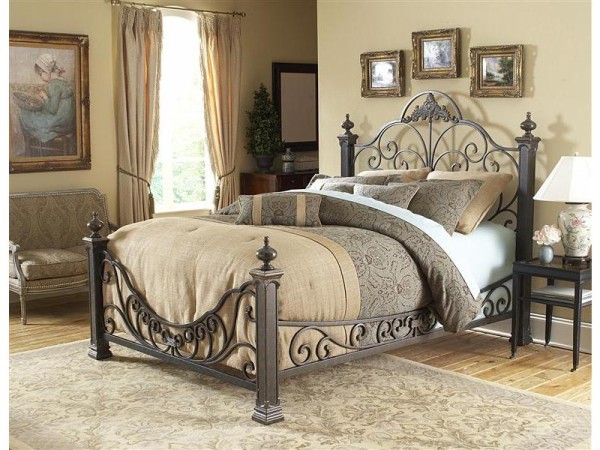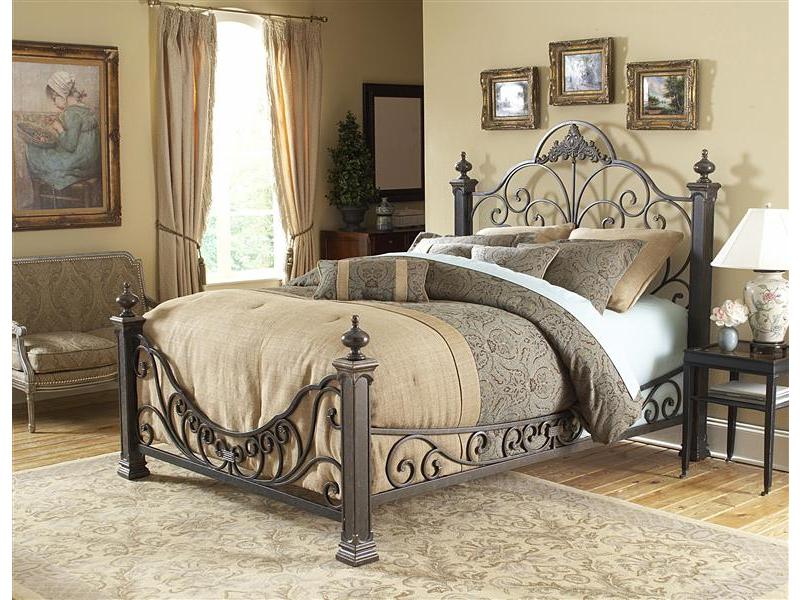 Wrought Iron Canopy Beds
Now, if you wish to add some majestic opulence, a wrought iron canopy bed may be for you. Some people like them devoid of curtains or draperies so the design can become the center of attention. Others will swag them with colorful cloth or even a combination of swaddling. Or you may like a virginal canopy with shear curtains to add a bit of mystery.
Timeless Wrought Iron has several wonderful canopy beds. They are available in Natural Black, and a variety of hand-rubbed colors including bronze, rust and gunmetal.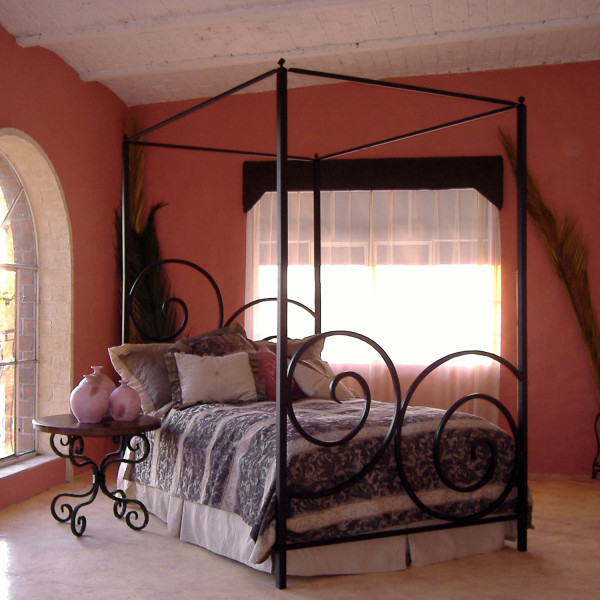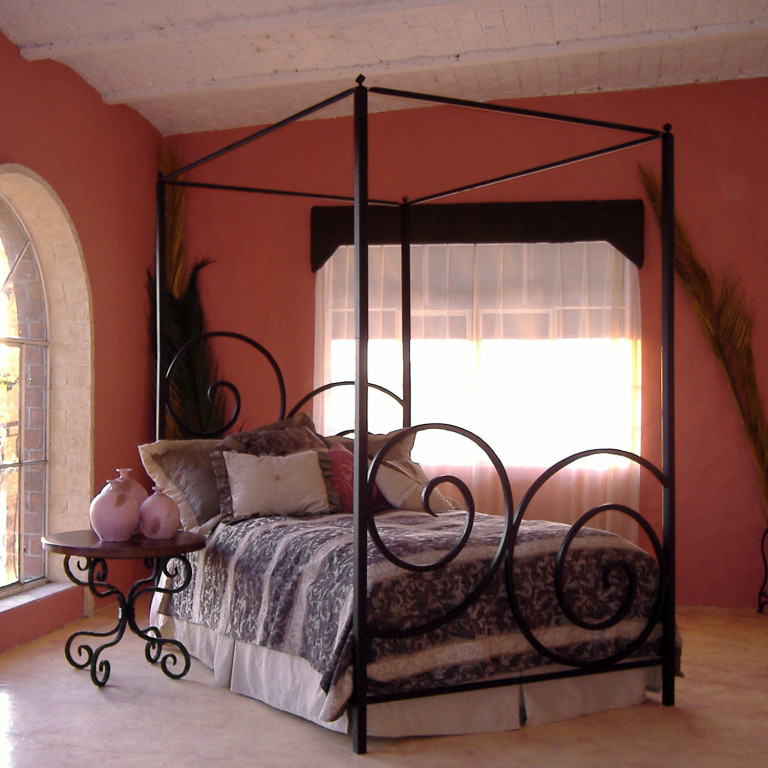 Metalcraft of Pensacola also has a majestic wrought iron canopy bed with decorative pieces on the headboard and footboard.
Feast your eyes on these hot and delicious wrought iron beds from Delazious.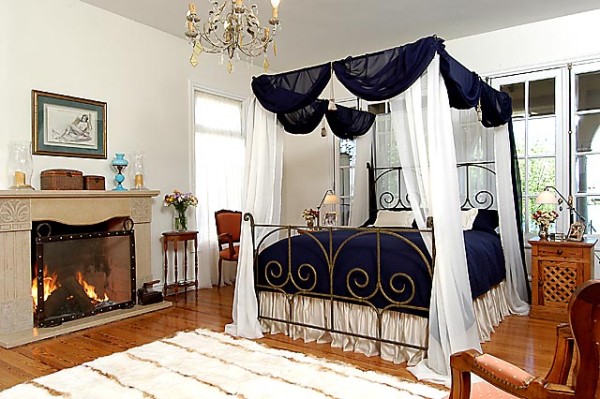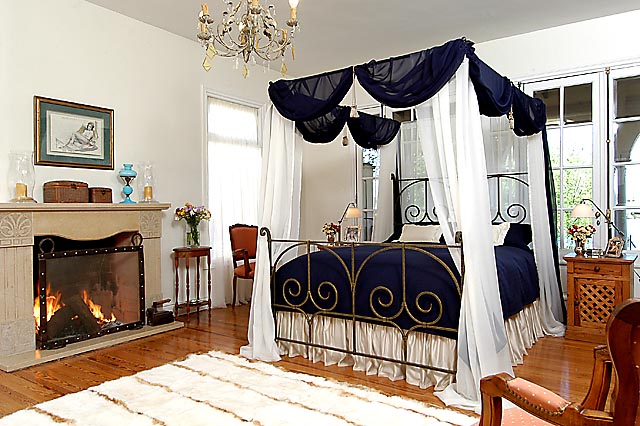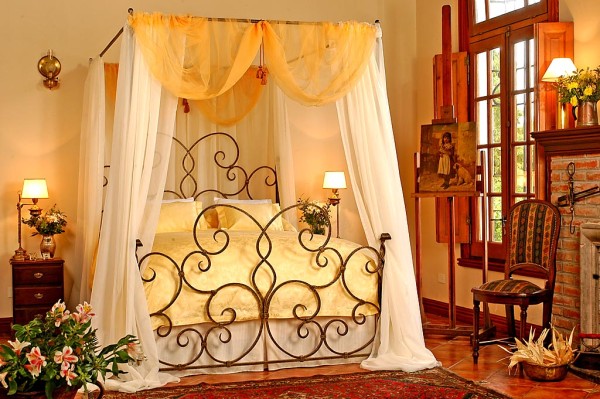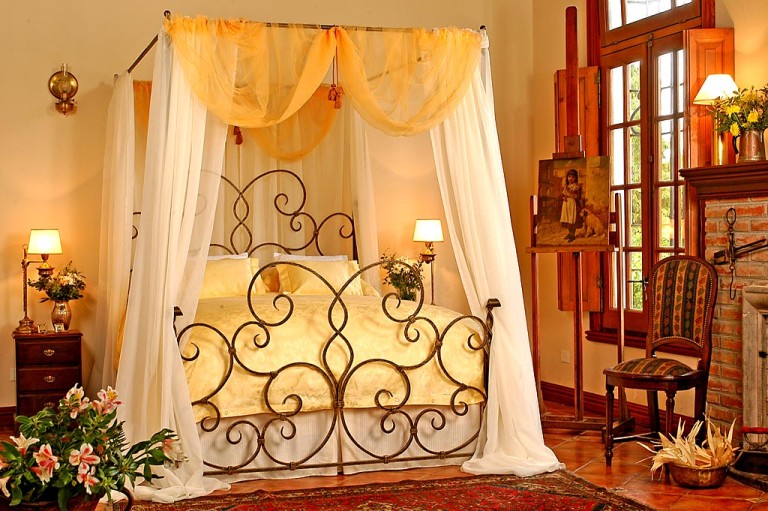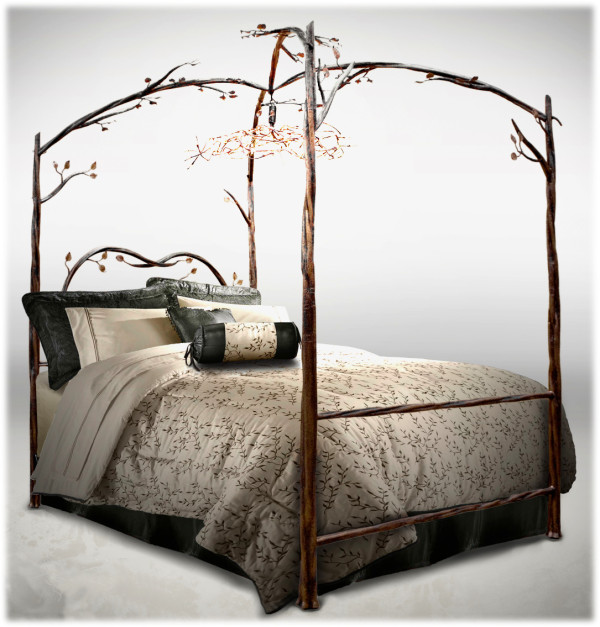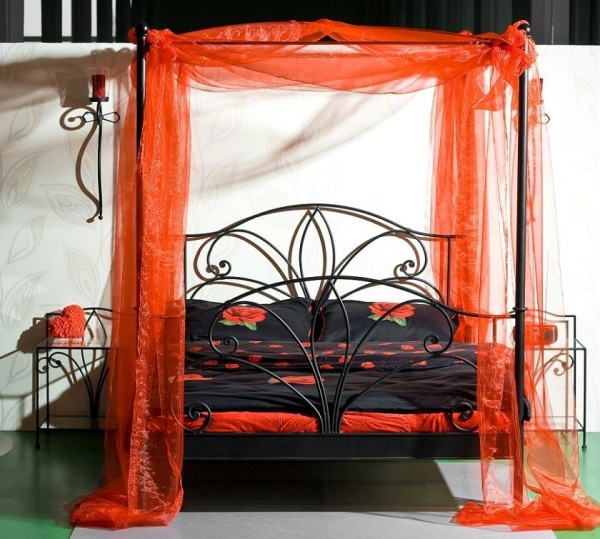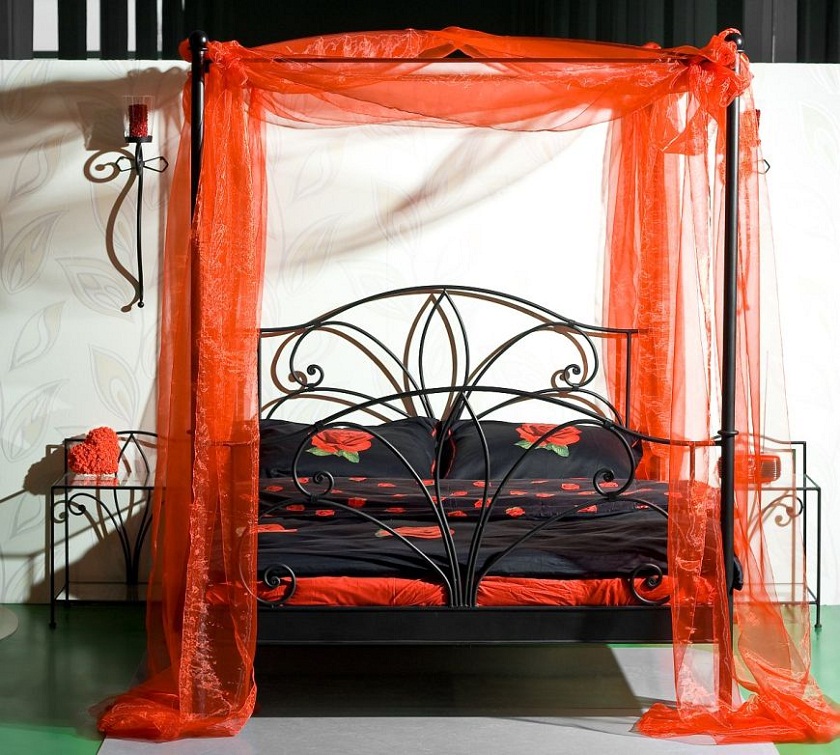 This wrought iron canopy bed is shown with an exquisite wrought iron chandelier. St. Louis Homes Mag features this wonderful bedroom.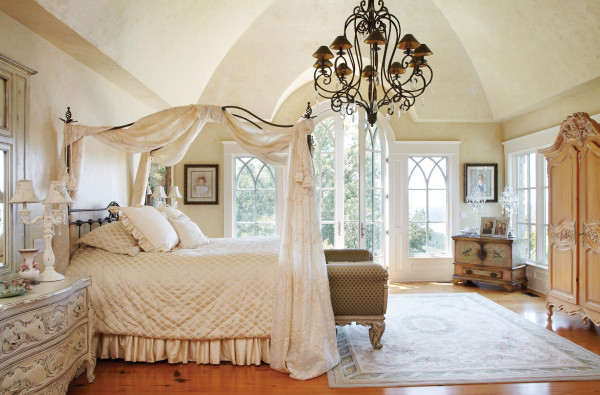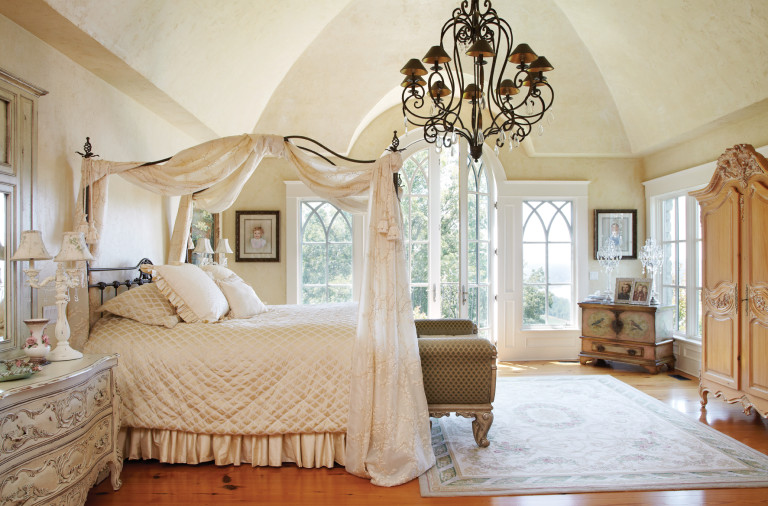 This is a virginal wrought iron canopy bed is displayed by Head 2 Bed. It is a Hasena Romantic Lurano Four Poster Solid Wrought Iron Bed.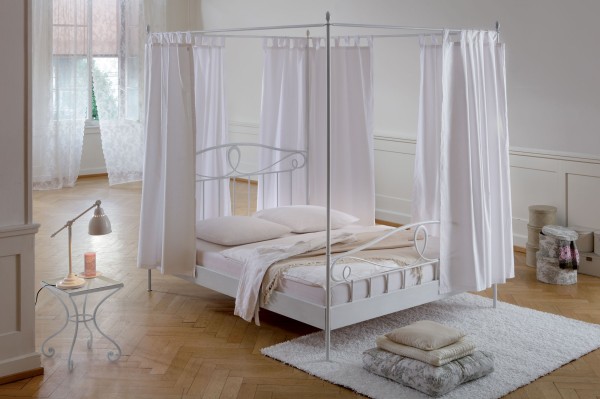 Go all the way with this very ornate wood and wrought iron canopy bed. Furniture Visit has this South Coast King bed.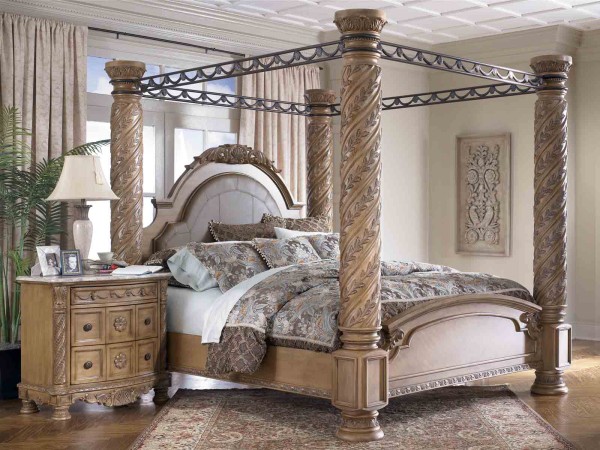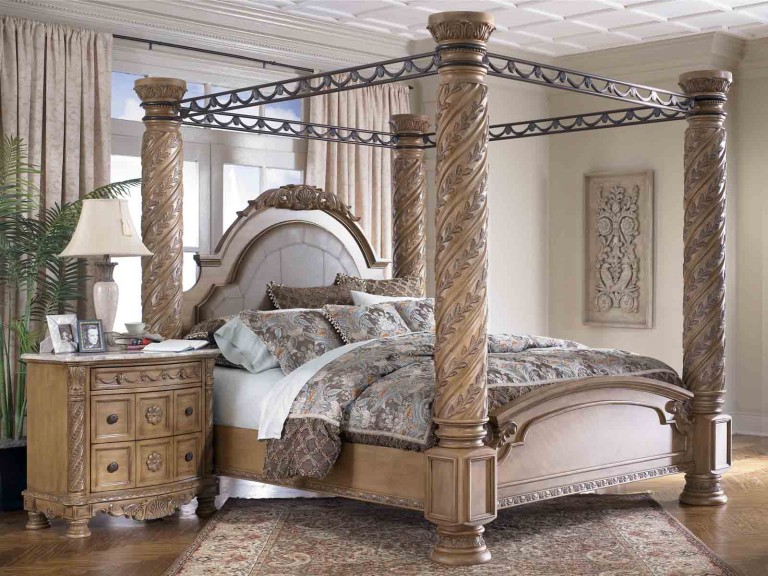 Wrought Iron Bedside Tables
Once you have selected your perfect bed, all that is missing is a wrought iron bedside table. With so many styles to choose from, you may have a difficult time. So, take a look at some of these wrought iron bedside tables for some inspiration. Be sure to decide whether or not you desire a drawer in one or both tables.
Bontempi Casa has a very nice wrought iron table that would look great beside any bed.
Infabbrica has these Bradley wrought iron and wood bedside tables. Their Galle' wrought iron bedside tables also have a light option so you can enjoy those midnight snacks.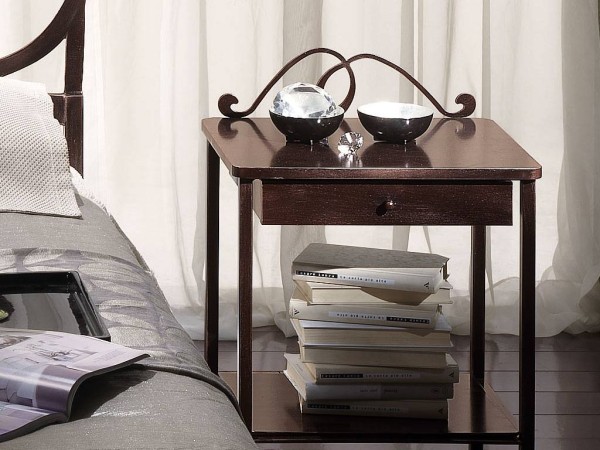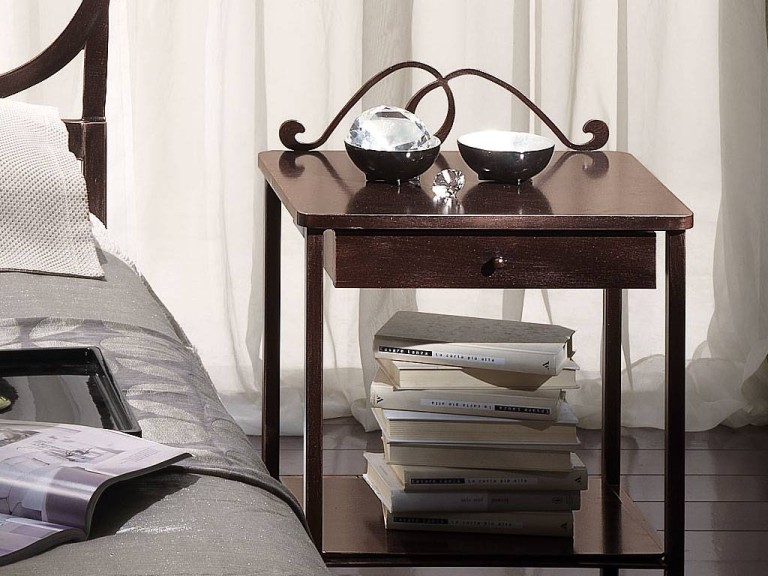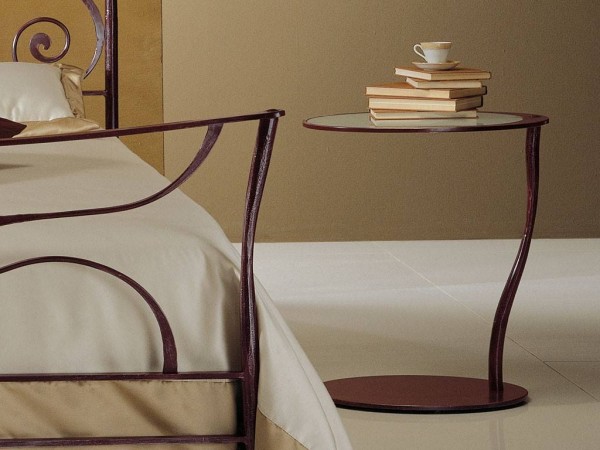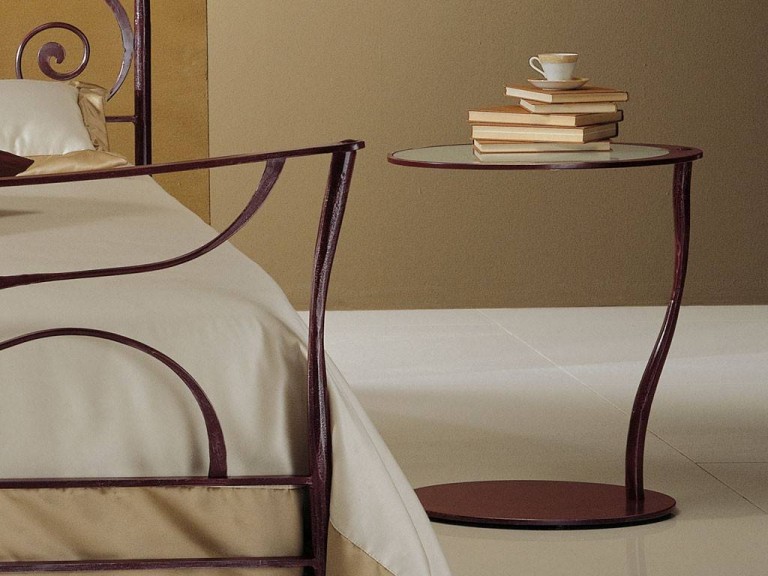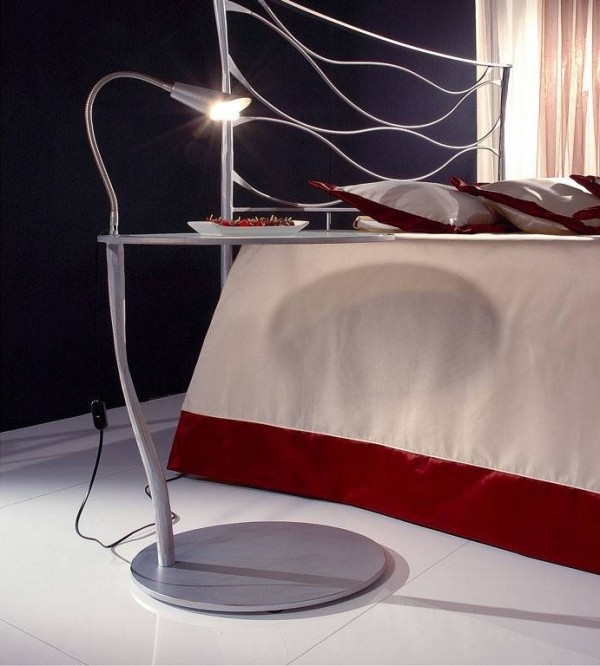 The Gallé 2 has the fine ricciolo scroll decoration. You can even see the artisan hammer marks.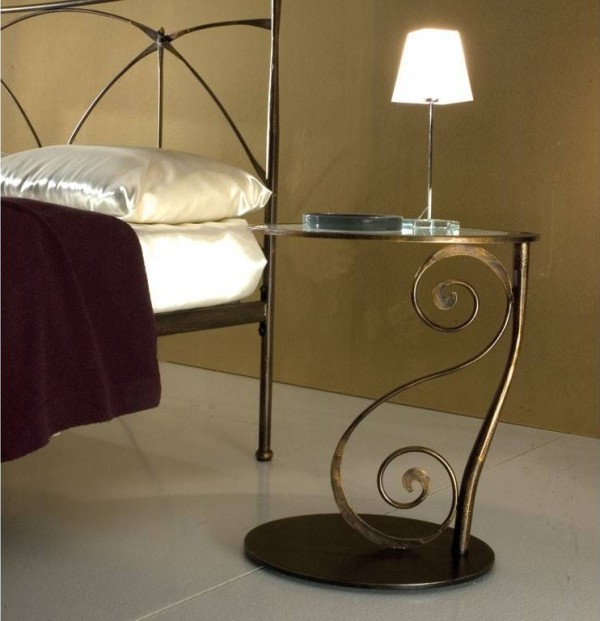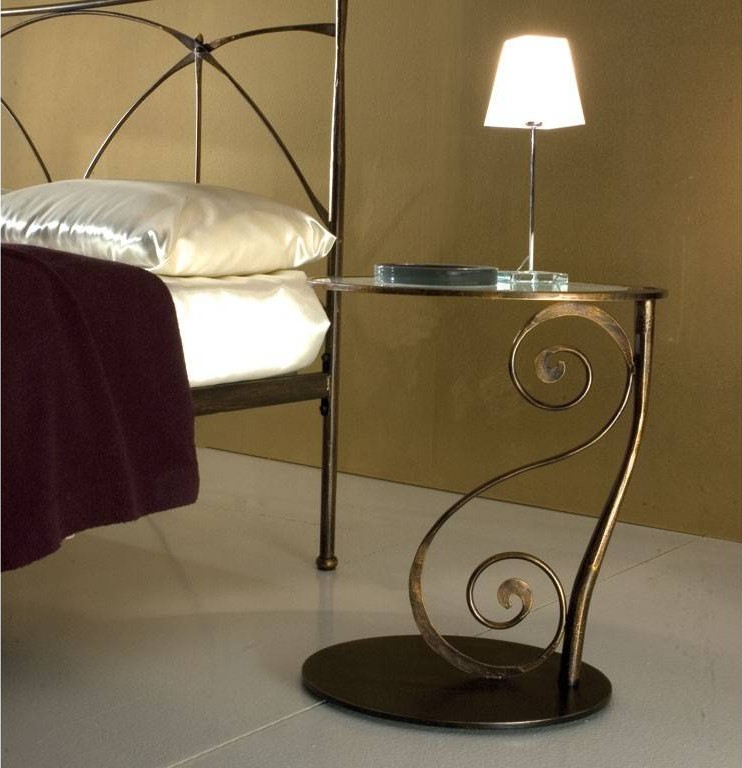 Here is a beautiful wrought iron bedside table in the Hasena Romantic Lurano bedroom sets collection. They are available from Head 2 Bed.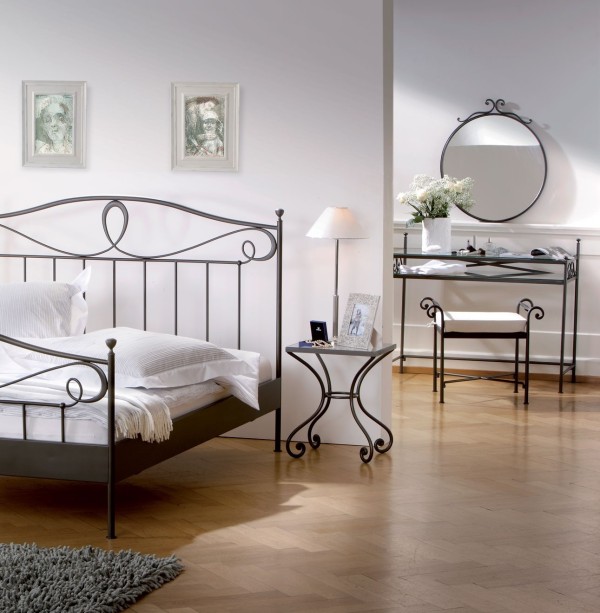 The Hasena Romantic Cerello Solid Wrought Iron Bedside Table comes in both black and white.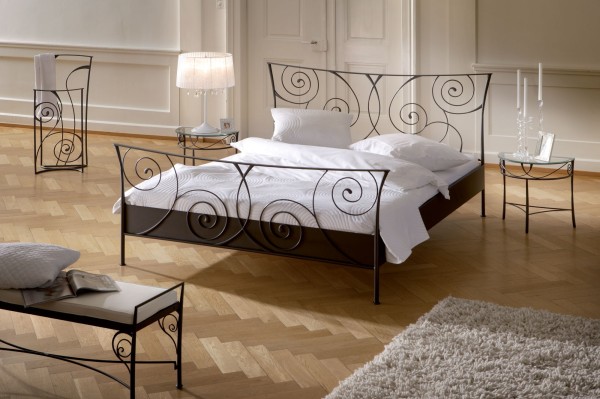 Their Romantic Rialto bedside table has some classic scrollwork and a clear glass top.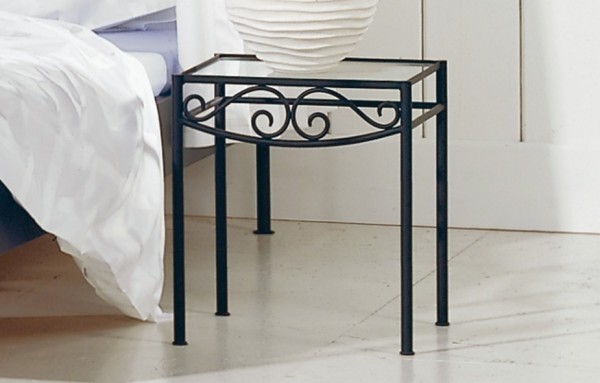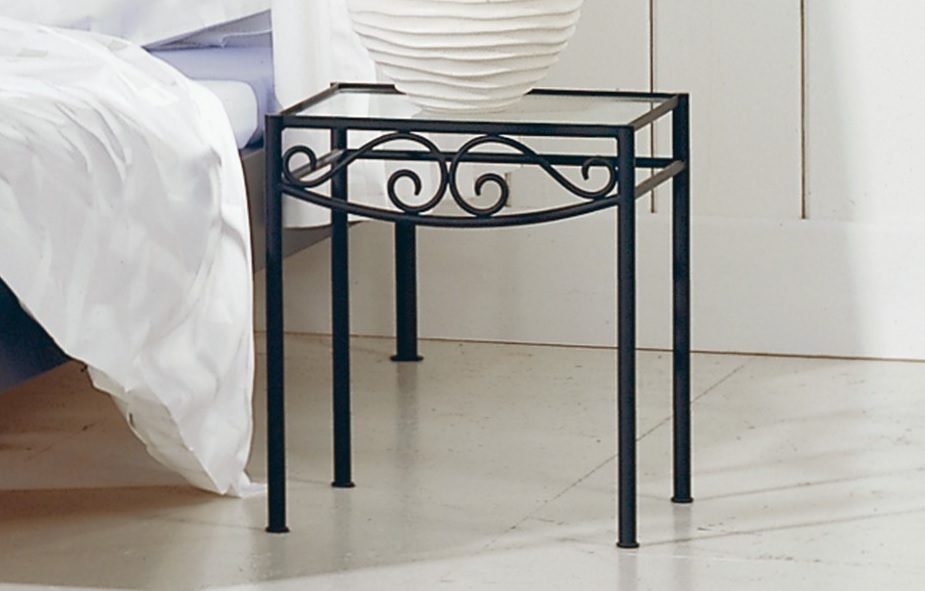 The Bontempi Casa Marlen style has a slender 3-legged wrought iron bedside table with a glass top. It is also available with a wood top that provides a drawer for any bedtime necessities.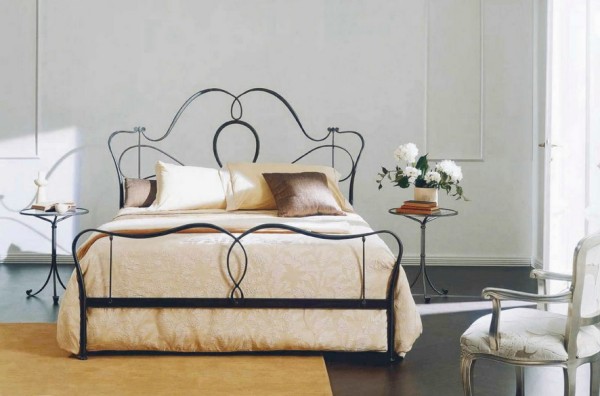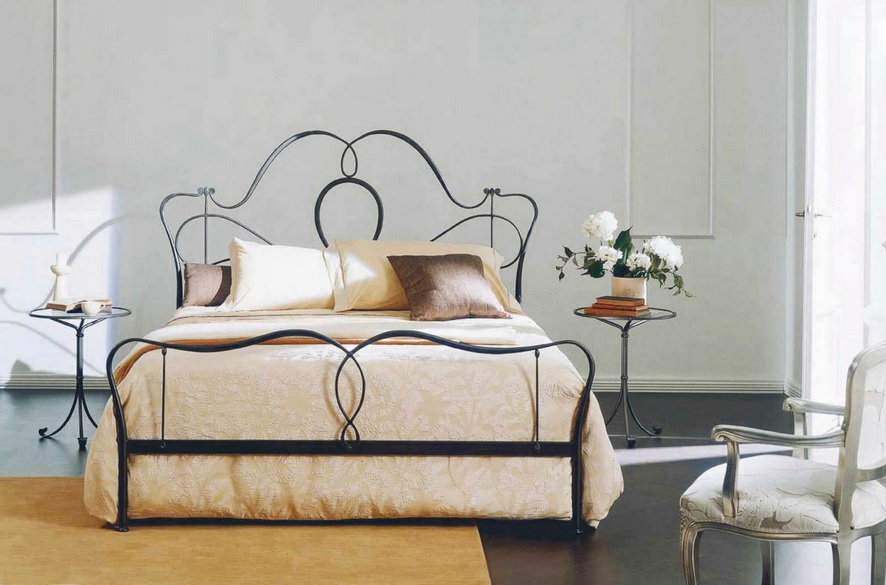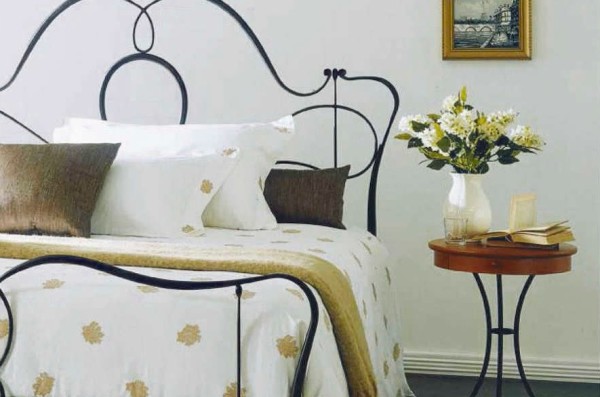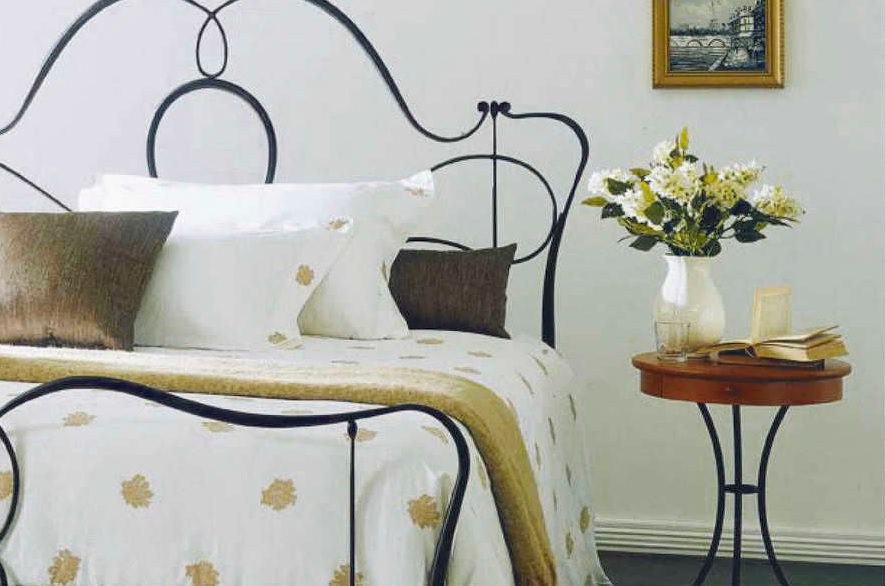 So, which one of these would you like in your bedroom? Maybe a combination of the above? Do these wrought iron bedroom pieces give you an inspiration for something else?