We all remember our days as a college student. Whether it is cramming in that small apartment with friends and sharing every inch of space, or covering the dorm room with a million posters and flyers that never made sense; college life brings back memories that are special. Frugality is a constant companion for most of us through our college days. And the designers at Tengbom Architects seem to be in tune with the needs and wants of the typical college student. They have come up with the Smart Student Unit which currently makes use of a meager 10 square meters of space to deliver quality living.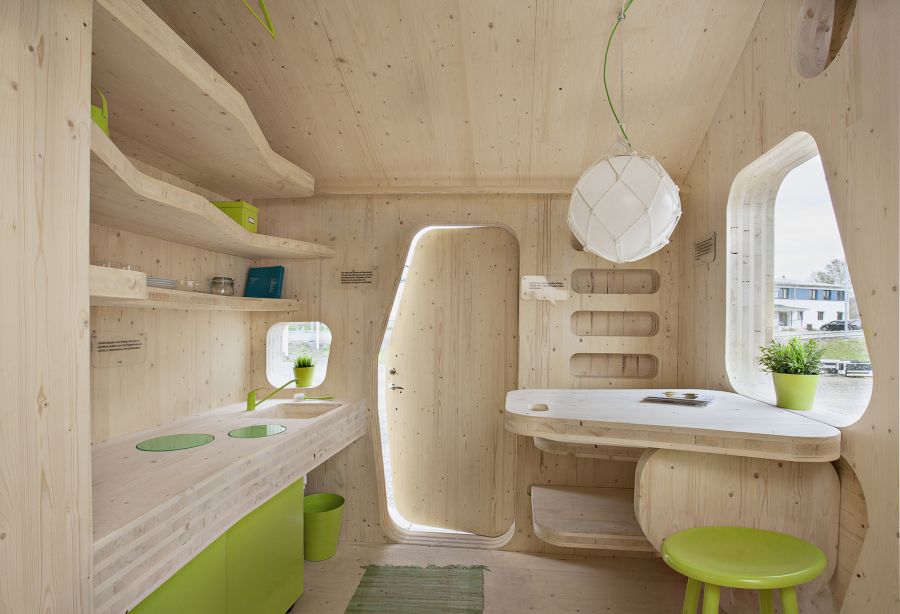 The design from Tengbom is both economically and ergonomically appealing to the demographic it targets. Using compact space in a smart fashion and making use of every inch of vertical room on offer, each unit comprises of a cozy sleeping unit, modern kitchen, bathroom and a small garden with a patio. Additions like a beautiful hammock create additional seating space, while simple floating steps allow the ones inside to access the sleeping loft above.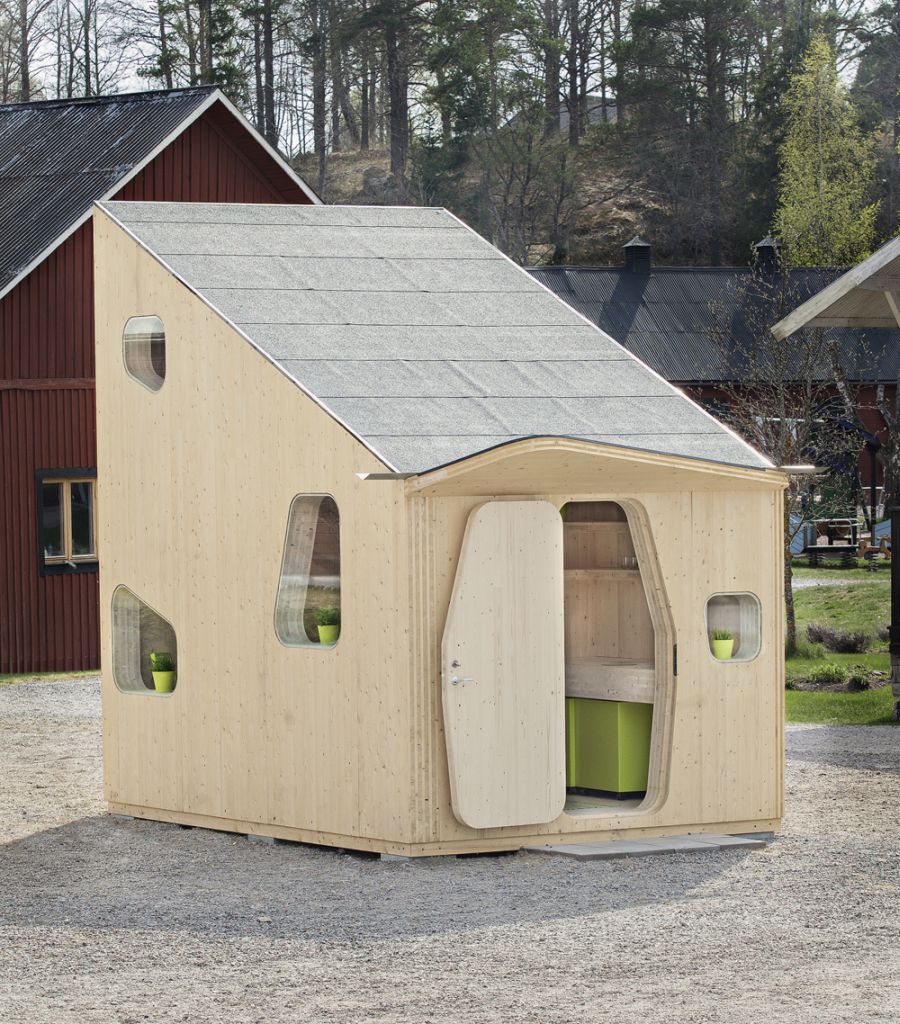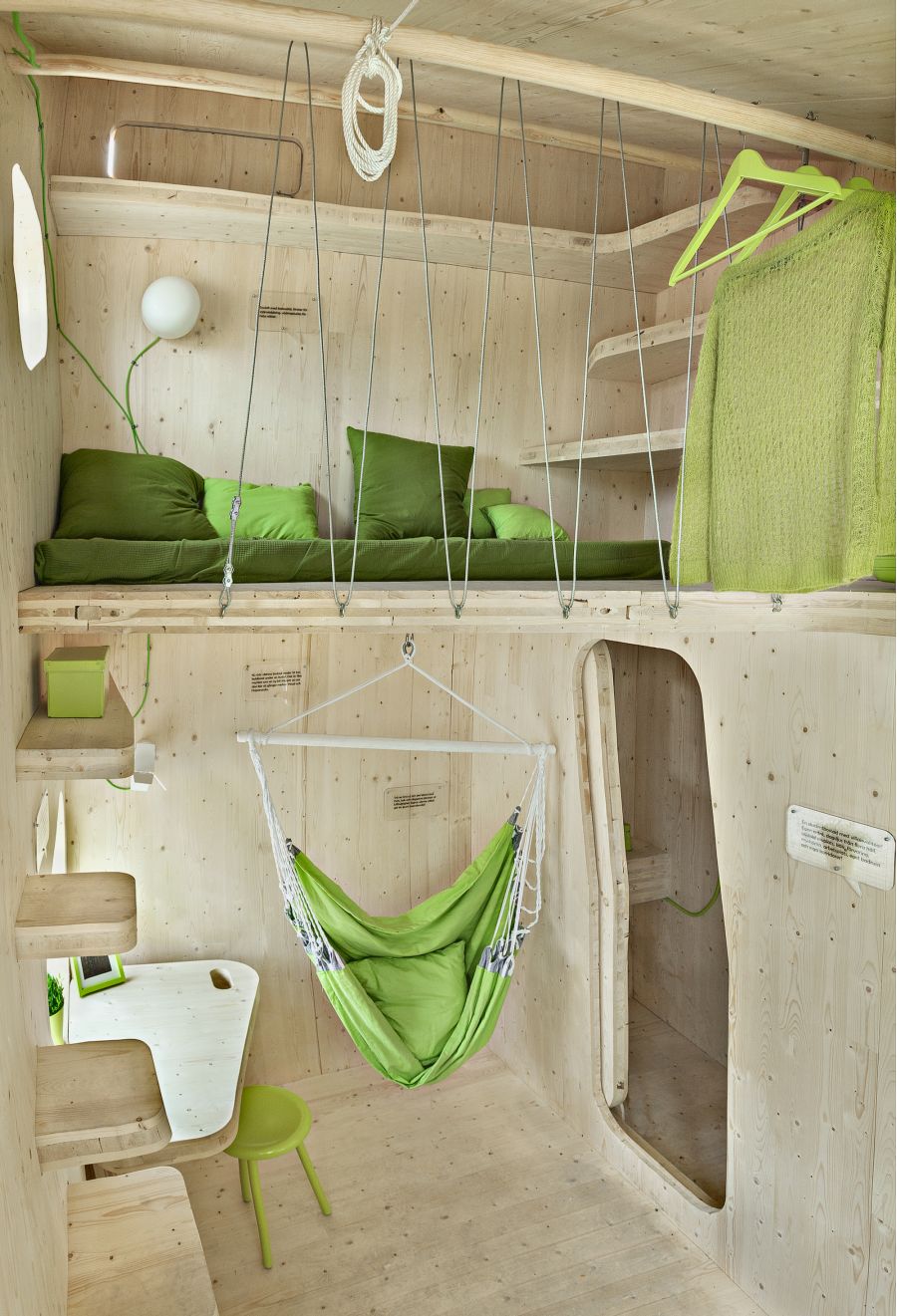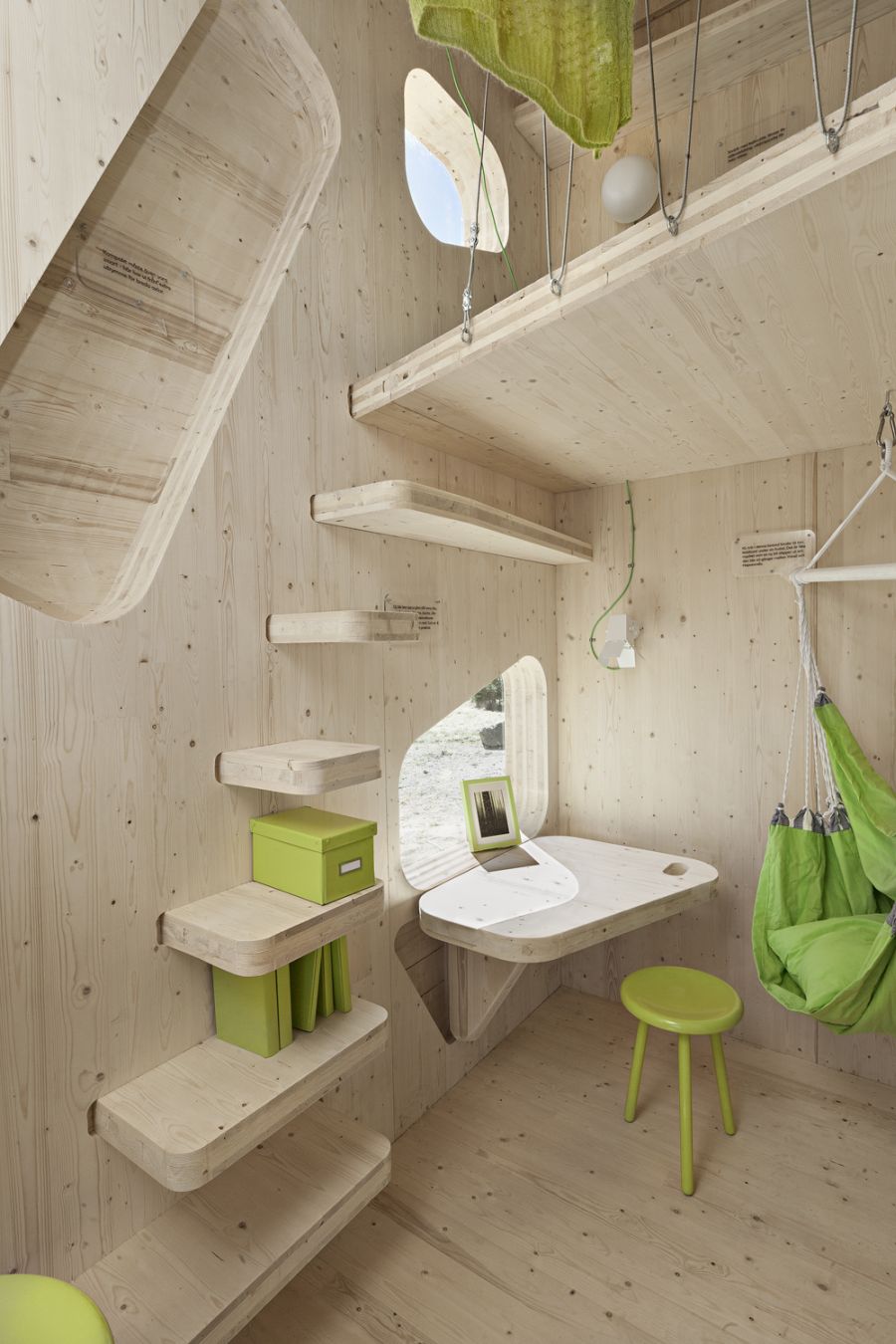 Currently on display at the Virserum Art Museum in Småland, Sweden, these units sport an unassuming minimalist look even as the cross laminated wooden finish gives the units a cabin-styled appeal. Eco-friendly in outlook, developers of the student unit focused on cutting out carbon footprints in an effort to create the best fusion between aesthetics and eco-consciousness.
Much like the houses at Solar Decathlon 2013, we love this unit for presenting green design with a modern outlook. Tengbom plans to build 22 such units by 2014, which will be ready for students to move into.