The lakeside house is a sparkling structure that has been design with plenty of contemporary flair and elegance by Spado Architects. Nestled amidst a beautiful backdrop in Carinthia, Austria, the home allows you to escape the big city rush and seems to transport you into a beautiful natural abode. While the green surroundings and the tranquil lake next to it conjure up images of a soothing cabin-styled retreat, the home latest extension by the architects at Spado exudes a chic modern minimalistic approach.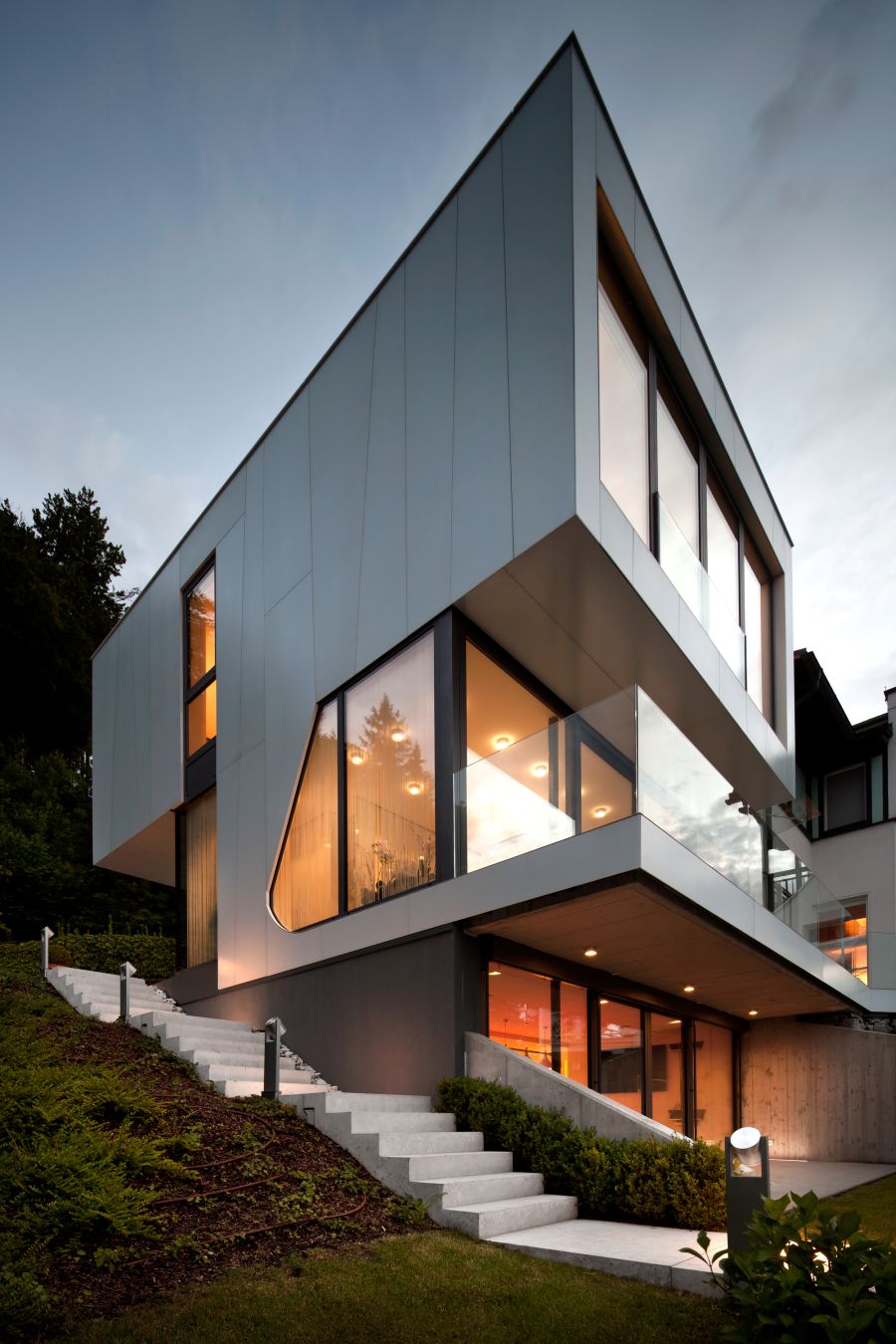 Spread across three brand new floors, the new extension is draped extravagantly in glass. With large floor-to-ceiling glass windows making up significant portion of the new building, those inside can enjoy unabated views of the beautiful lake at all times. The street façade of the home itself is crafted in concrete in order to offer the necessary privacy from snooping eyes! Translucent white glass panels cover the structure facing the lake, giving it a distinct visual appeal.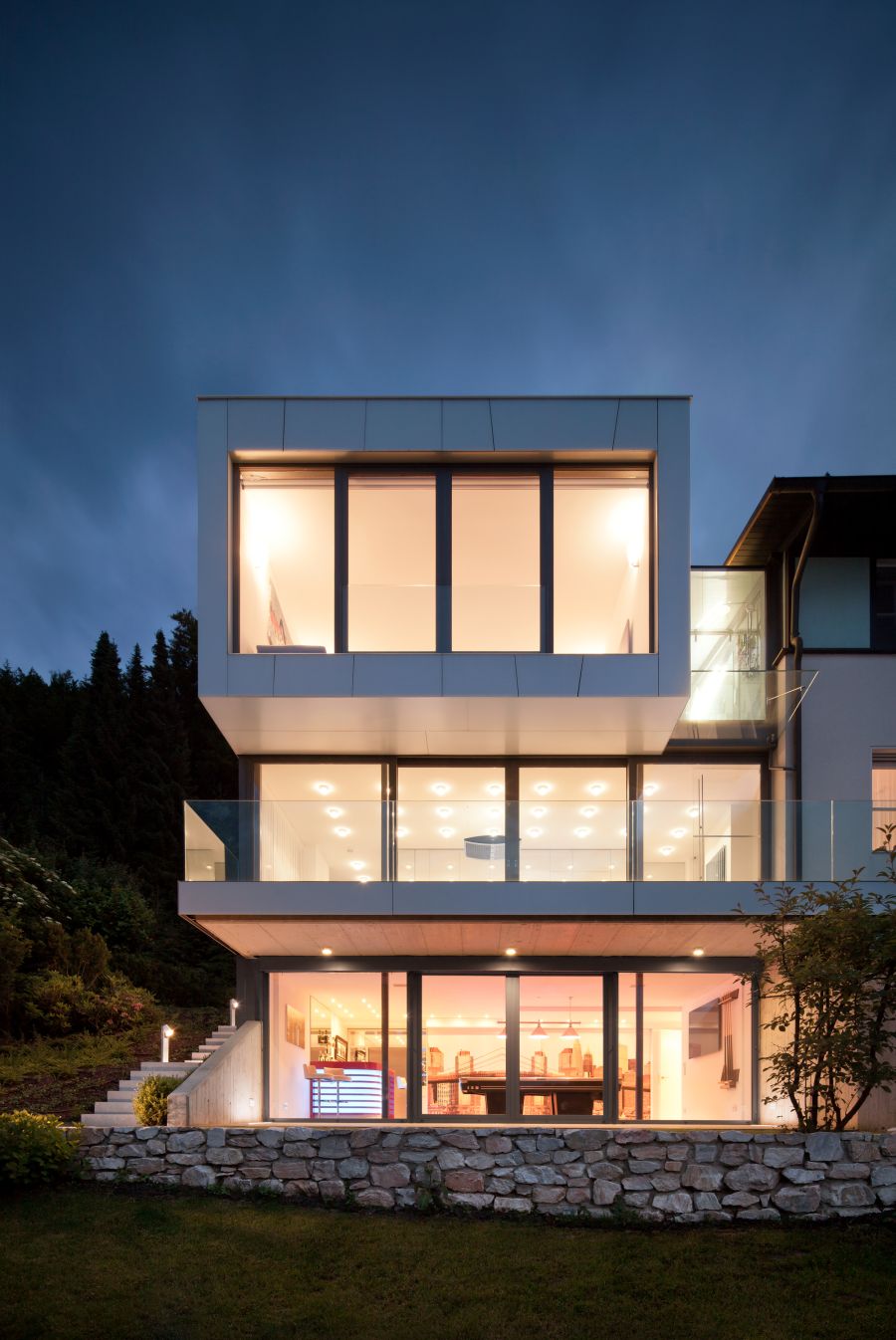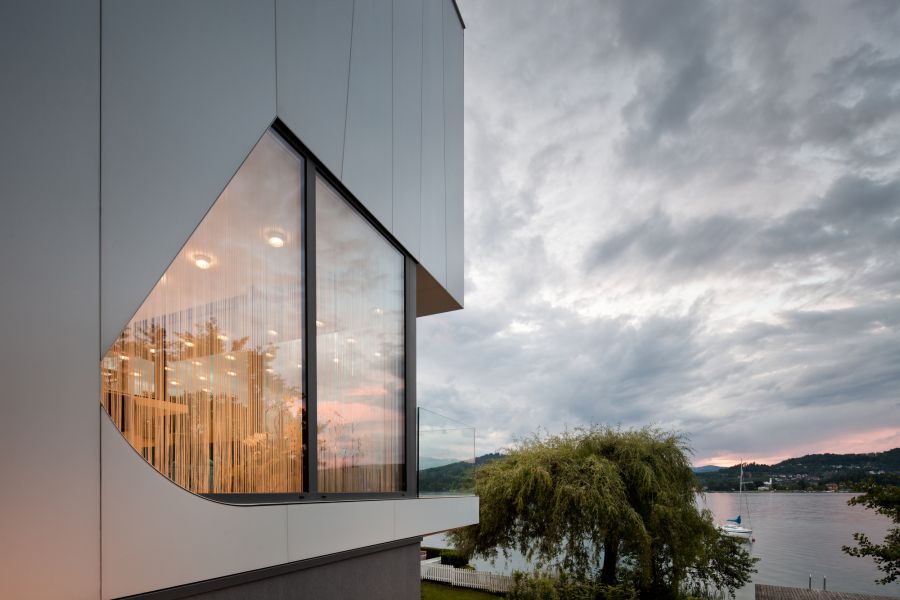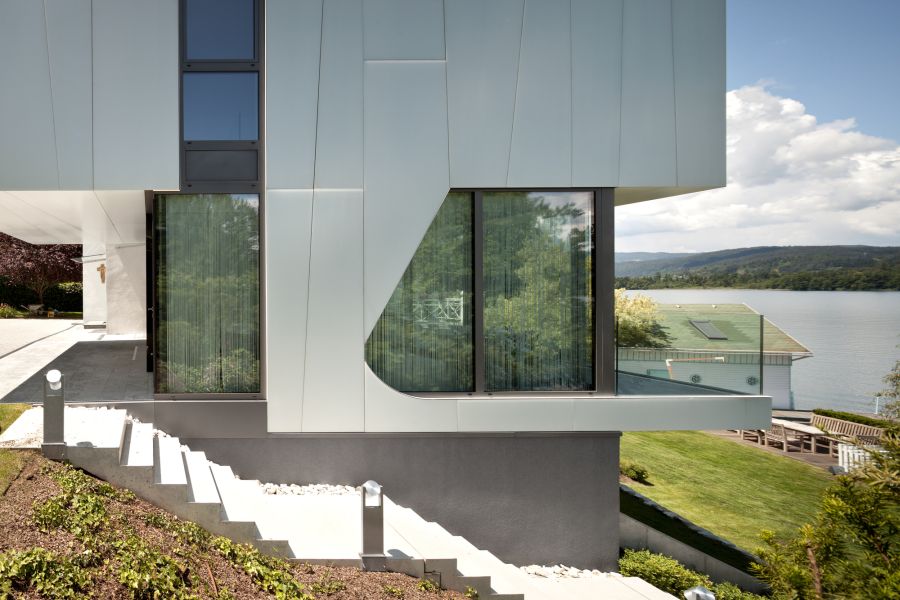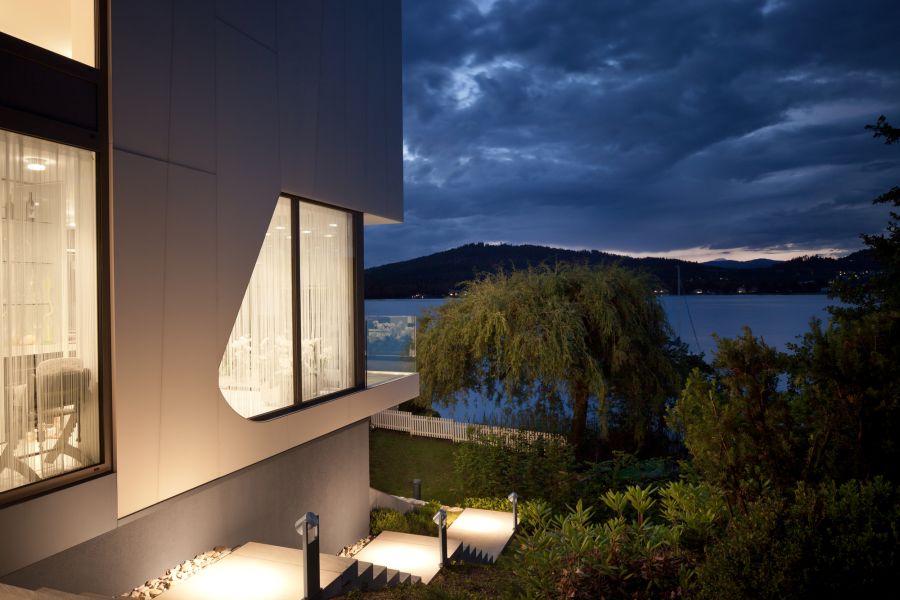 A house on a lake is usually aligned with the views of the lake. Although facades which face northwards to the lake may appear unfavorable at first glance, their advantages become obvious in summer. There's no need to install any shades and they never get over-heated.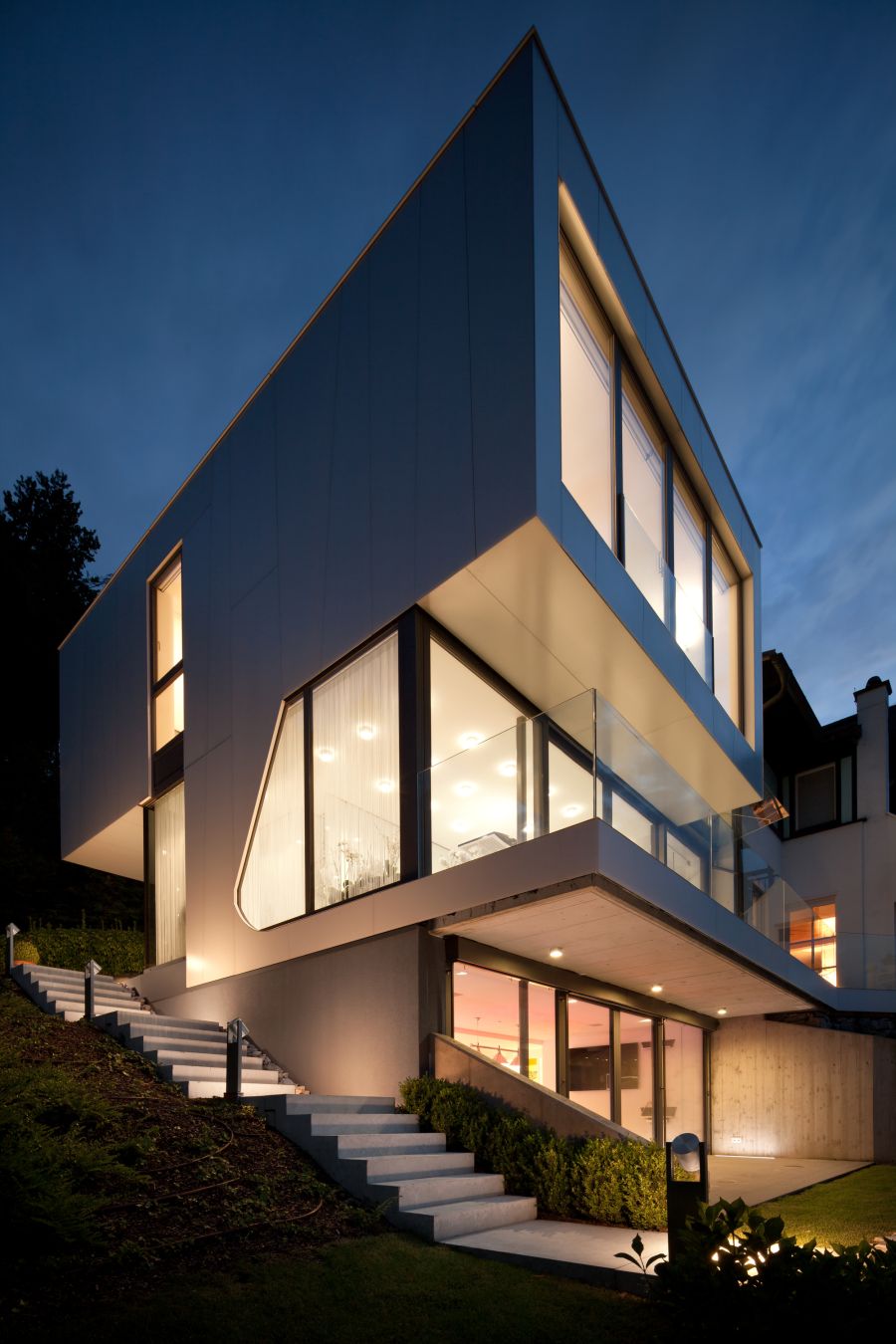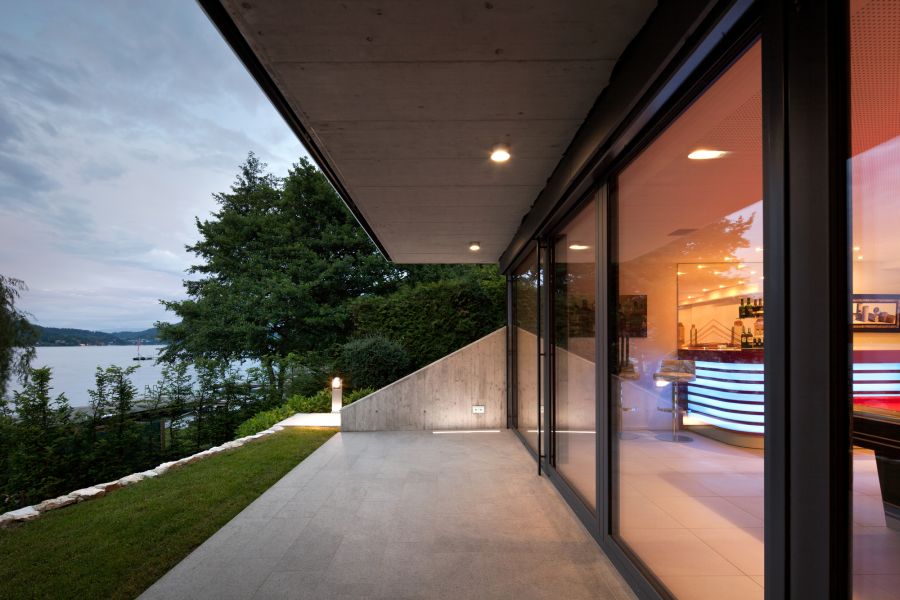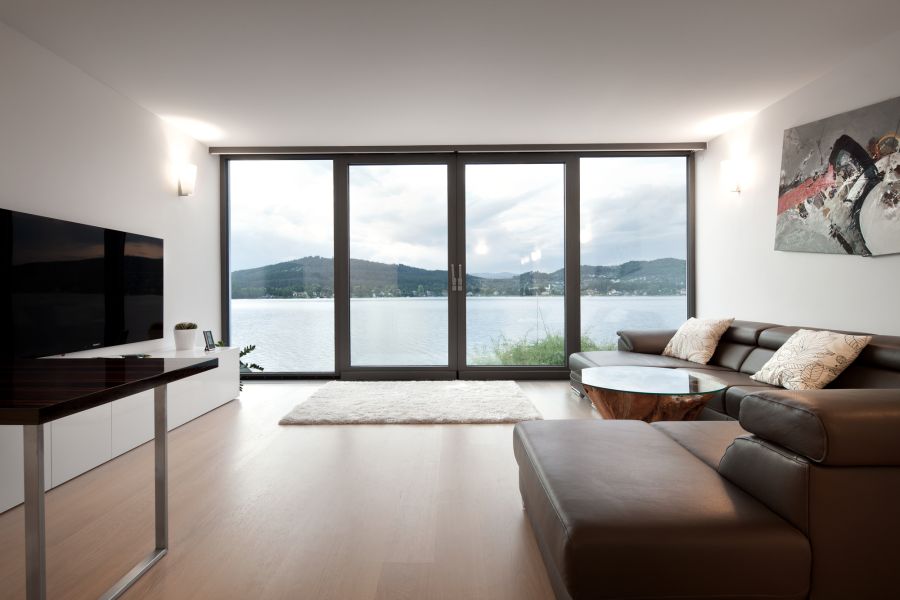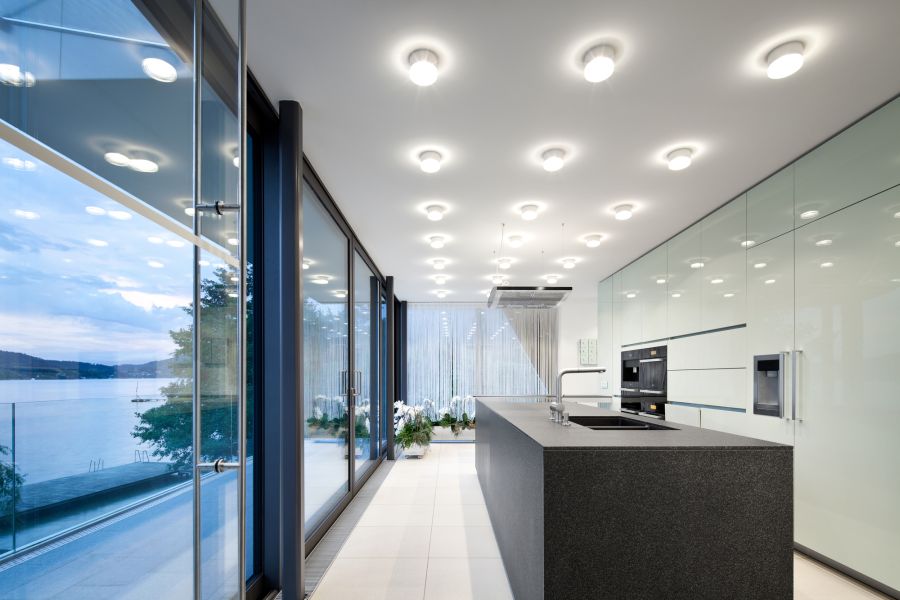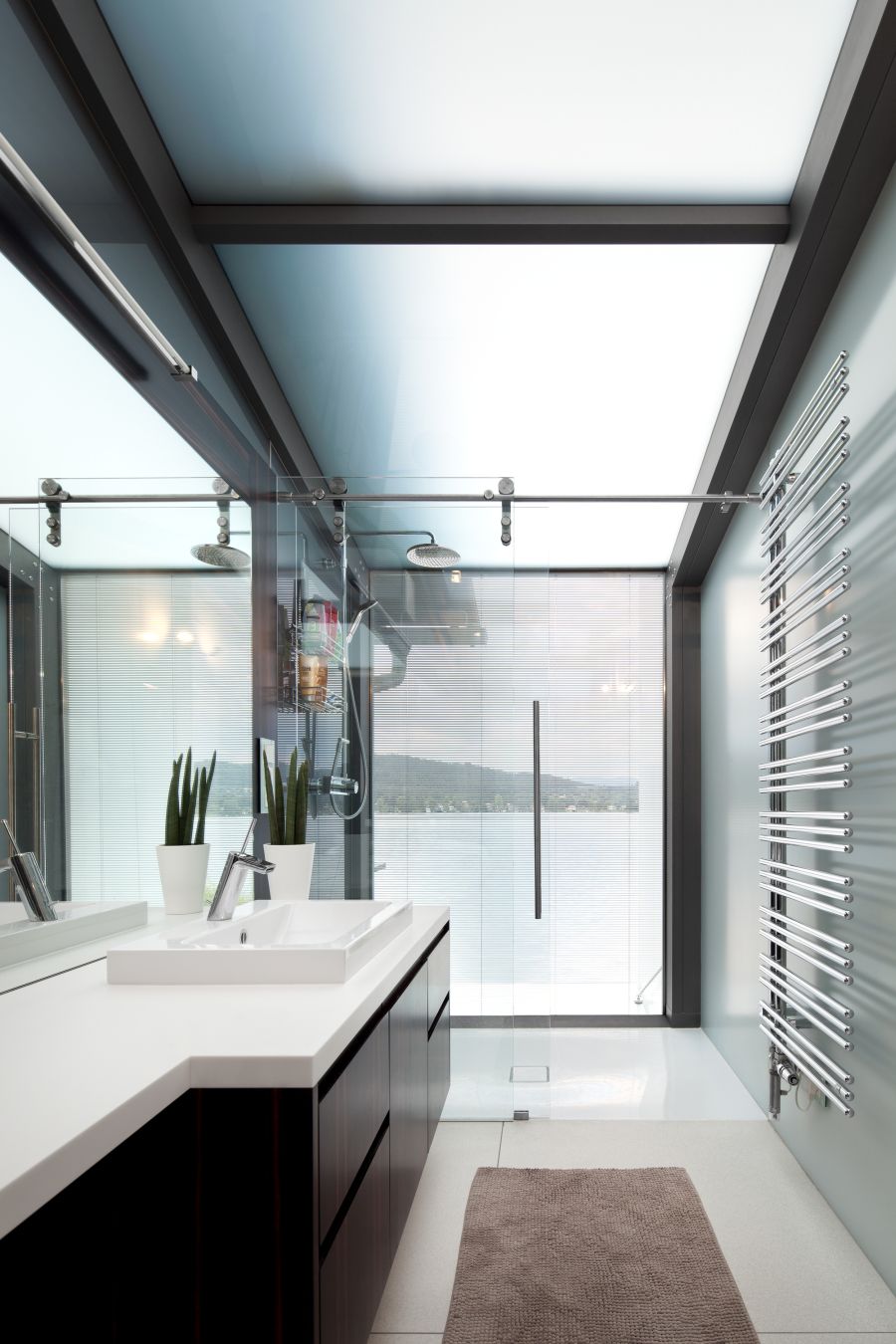 The added extension sports a living area, dining space, a sleek contemporary kitchen and luxurious bedrooms along with the bathrooms. Sporting a neutral color palette, beautiful lighting and plush décor, the home matches the exquisite views outside with an equally appealing interior. Bringing contemporary design to a tranquil natural setting, the lakeside house extension attempts to bring together the best of both worlds!