Modern bedrooms are as much about beautiful aesthetics as they are about flowing ergonomics. A balance between form and function is an absolute must to create the right mood. Designing a bedroom is truly unique as it is one space that doubles up as our private refuge. And it is undeniably true that the bed is the central focal point of the room. While soothing color scheme and lovely accessories help accentuate the elegance of your bedroom, a quality bed is an absolute must. It can make or break the look of your bedroom.
Modern beds come in a multitude of shapes, forms, colors and textures. There is ample choice on offer and with designers rolling out amazing new models, there is always a bed out there that fits your needs perfectly. Combining comfort with class and elegance with opulence, here is a collection of stunning beds that will uplift the aura of your bedroom instantly. Dig into these latest finds and you might be well tempted to bring home a brand new bed!
Bold Beds from Bonaldo
If you are looking for extremely clean aesthetics, cool design, exquisite form and a hint of contemporary minimalism, then this collection of beds from Bonaldo should put a smile of you face. These trendy beds bring along with them loads of variation. The fantastic five that we have showcased here will find a place in any modern home with ease. Irrespective of the theme and color scheme you have going, these beds will act as instant focal points in an unassuming manner.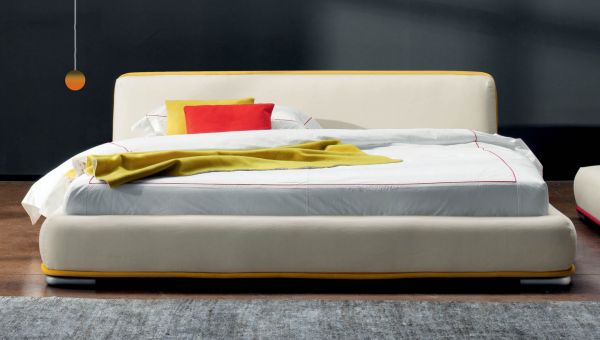 One of the reasons why we love the Bonaldo beds is the way in which they seem to function as lovely blank canvas. Bloom, Florence and Amos bed designs allow you to improvise and change the look of your room using luxury bedding and accent fabrics of your choice. The tufted Squaring Alto Bed promises lavish comfort while the Stealth bed ushers in minimalism with a hint of oriental charm!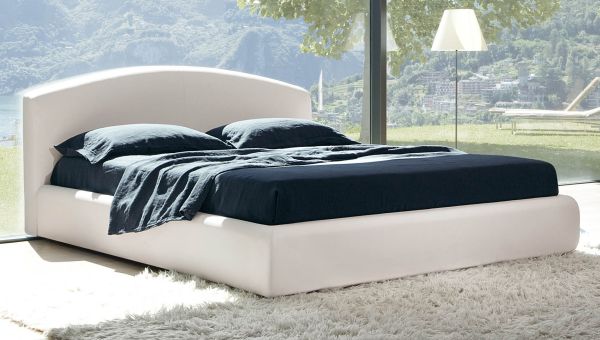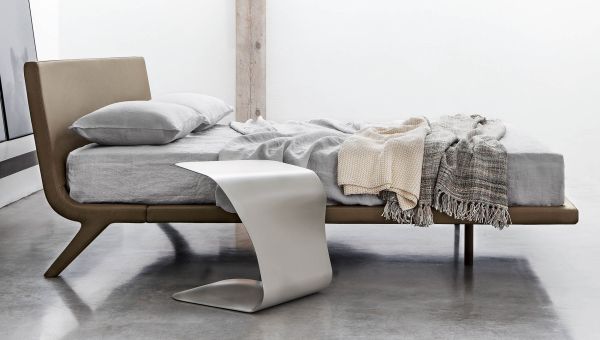 While these beds do tub on your purse strings a bit tightly, one must remember that quality and class never come cheap! You can buy any of the Bonaldo beds along with a wide variety of home décor and accessories in the UK through the revamped luxdeco store.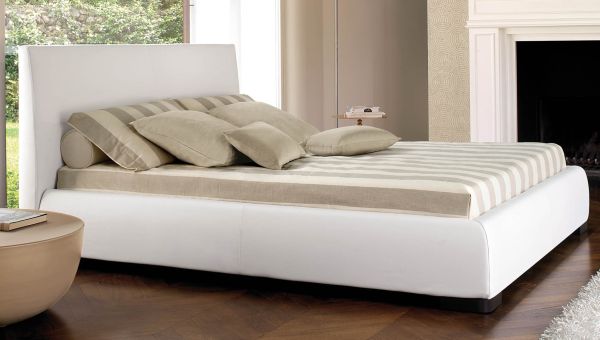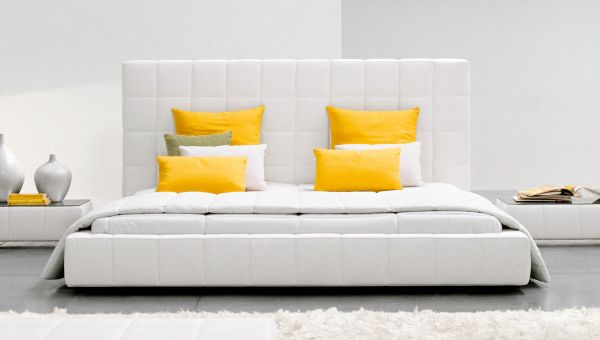 Serene Inspirations from Roche Bobois
Roche Bobois is renowned across the world as a leader of high end furniture and this French giant revamps its vast design line once every six months with fascinating and fresh new additions.
The wooden-clad wonders from Roche Bobois seem to induce tranquility and a soothing calm in any space they adorn. With most modern bedrooms generally clad in glass, concrete and stone, the addition of wooden bed frame makes for perfect visual and textural contrast. Draped in light walnut veneer, the HORIZON Bed captures this image perfectly.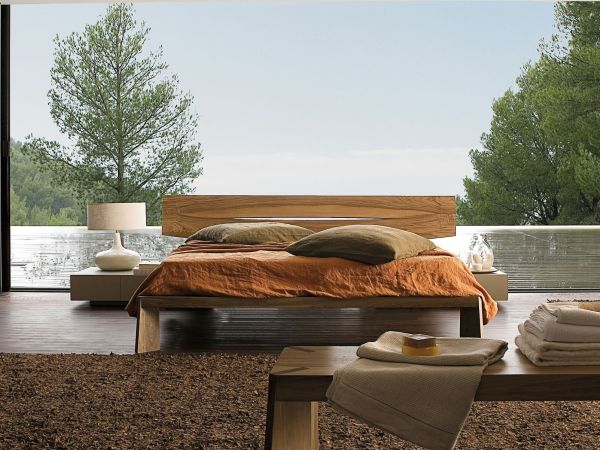 The platform bed dubbed MOONLIGHT from designer Luigi Gorgoni comes with an attached nightstand on one side and three drawers on the other. Adding grace and sophistication, the bed cuts down on unnecessary excesses. BRIO and MARINA beds come from designer Sacha Lakic and his belief in transcending smooth aerodynamic curves to interior design is amply visible in both the designs.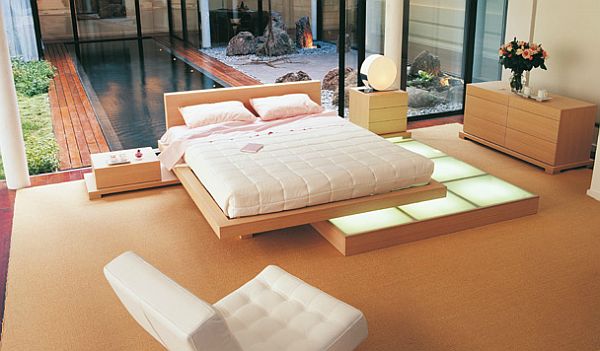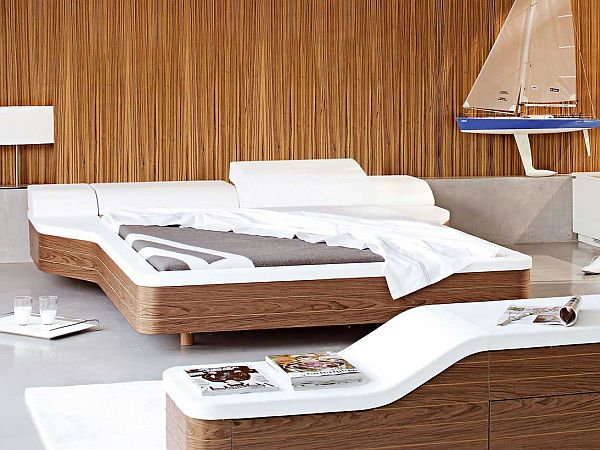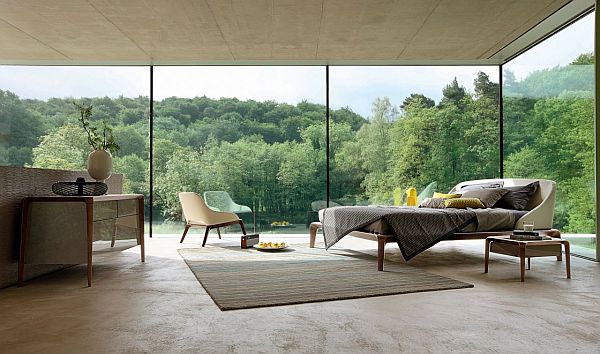 Upholstered in leather, the MARINA Bed brings in the nautical charm while the solid beech frame of BRIO offers a splash of Scandinavian design.
Sleek Designs of Santarossa
Looking for some clean, contemporary designs that also save up on visual space? These modern beds from Santarossa fit the billing perfectly. Graceful and clad in soft, warm colors, the trio of beds on display here offers a welcoming and inviting appeal. The Easy Bed lives up to its name by going easy on the eyes with its simple, yet captivating form. Plush materials used for the bed make it an instant hit.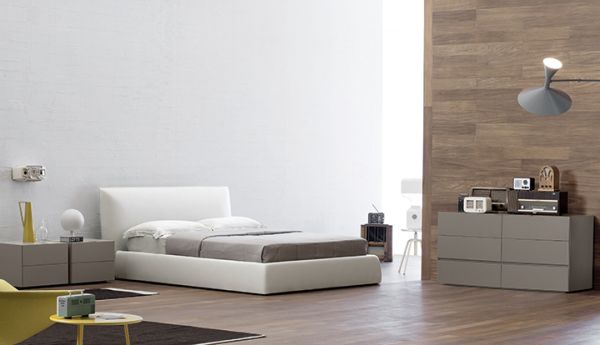 Wall paneling-inspired headboard of the Segno Bed adds smart wooden tones while the cool Pixie Bed in gray appeals to those who love an urbane style. The three modern designs from Santarossa are ideal for those who wish to create a refined and refreshing bedroom interior.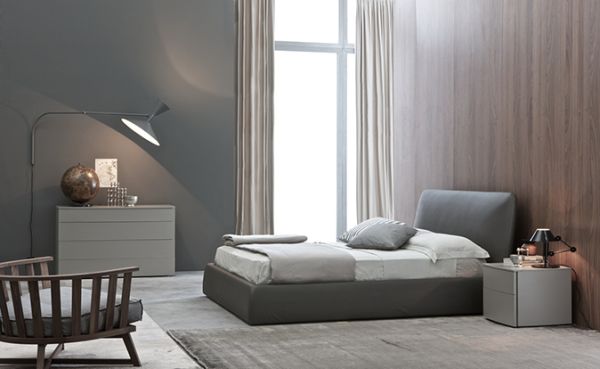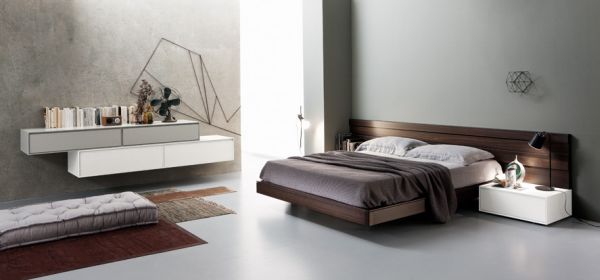 Gautier's Stylish Sustainable Delights
We at Decoist appreciate design and architectural inspirations with a hint of eco-consciousness. From sustainable shipping home solutions to the Solar Decathlon of 2013, we love them all! The cool bed designs from Gautier leap over other bed inspirations with their green credentials. Gautier has always been committed to creating sustainable and eco-conscious design. The calming influence of the Mervent Collection bed and its artistic headboard will give your home's interior a whole new appeal.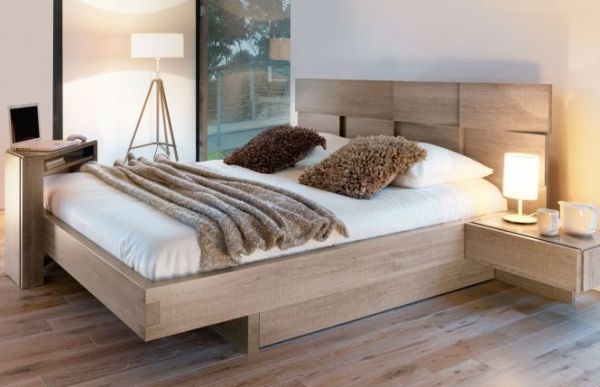 The stunning, rounded bed frame of the Shannon Collection bed brings trendy design and Scandinavian simplicity together. The curves of the bed are an instant draw even as the imitation Grey Oak covered drawers offer storage space for your bedroom essentials! Intricate design of the platform bed from Tweed collection also is a showstopper. Throw in the additional storage options it offers and you have a creative and complete sleeping option.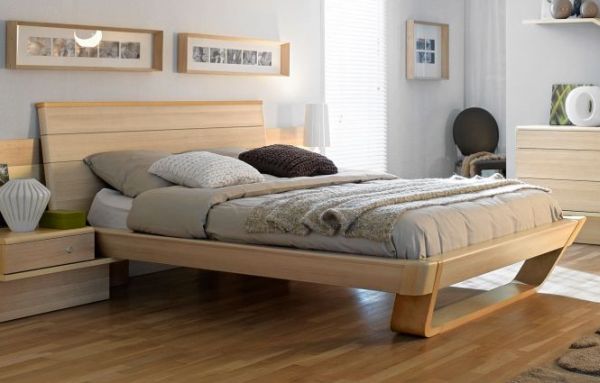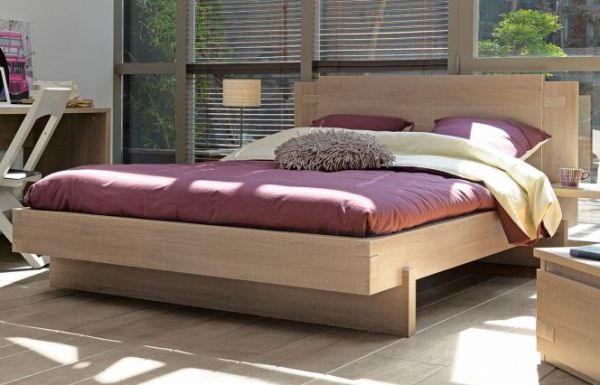 BoConcept, B&B Italia and Hasena
B&B Italia is renowned for its high-end luxury furnishings and the bed designs that they throw up do dazzle us with that fabled fine Italian craftsmanship! The LAZY NIGHT Bed definitely has an inimitable style and identity of its own. Two independent elements of the headboard make it a bold and beautiful addition to your bedroom. Cushions supported by an elastic strap and a modern frame complete this comfy bed.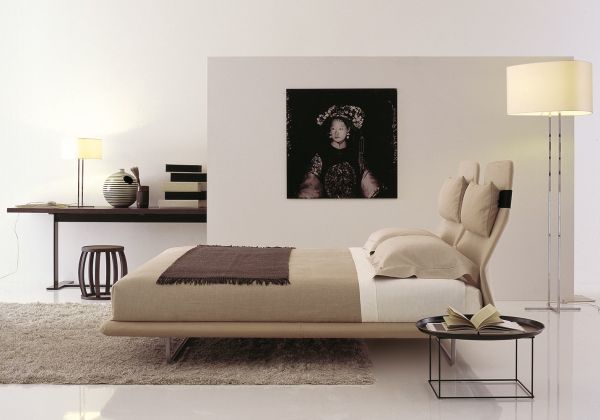 The TUFTY Bed pampers you with squared cushion comfort and once again a low bed frame gives the design a very attractive, modern appearance. Patricia Urquiola is the creative genius behind both these marvelous designs from B&B Italia.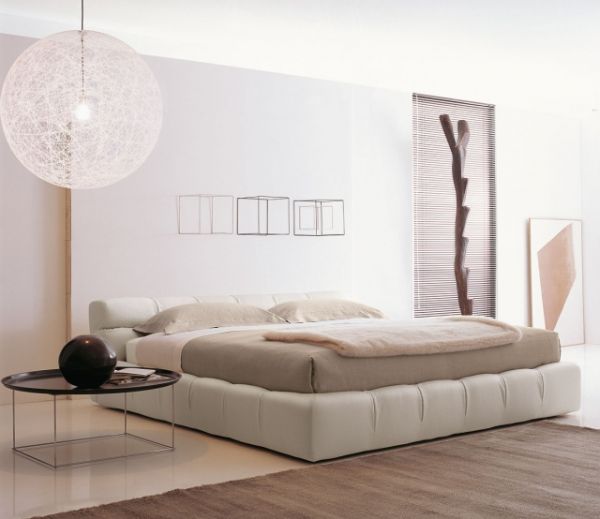 Hasena is a Swiss furniture company that has a brilliant range of modern bed designs. Much like the LAZY NIGHT, the VILO bed from Hasena captures you with its unique headboard design. With a metallic tinge and ample wood, the bed is as much a work of art as it is a furnishing! Another soft and stylish offering from the company is the MICO Bed with its natural oak frame and effortless form.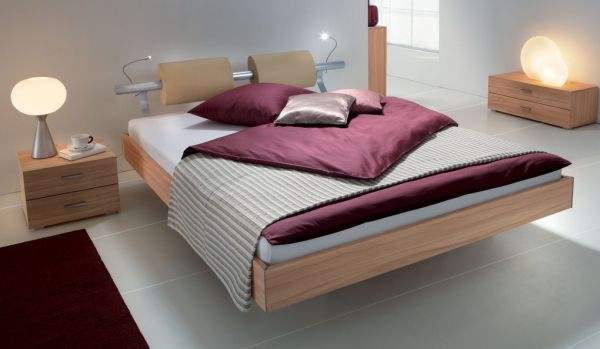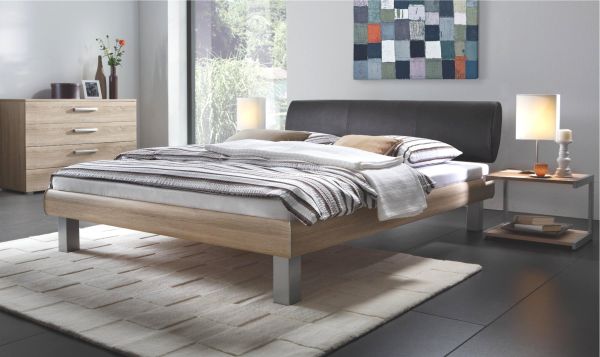 We round off the list with a bed unveiled by BoConcept in their latest catalog. The bed has a very masculine aura about it and the cool black-stained oak veneer stands next to it are an added bonus for those who love to accessorize with panache!